If you no longer want to subscribe to your Pro subscription, you can cancel it.
Please note that if you cancel your subscription, you can no longer upload pictures to the Cloud, but your current pictures will be kept.
Please click the "My Account" and choose "Subscription".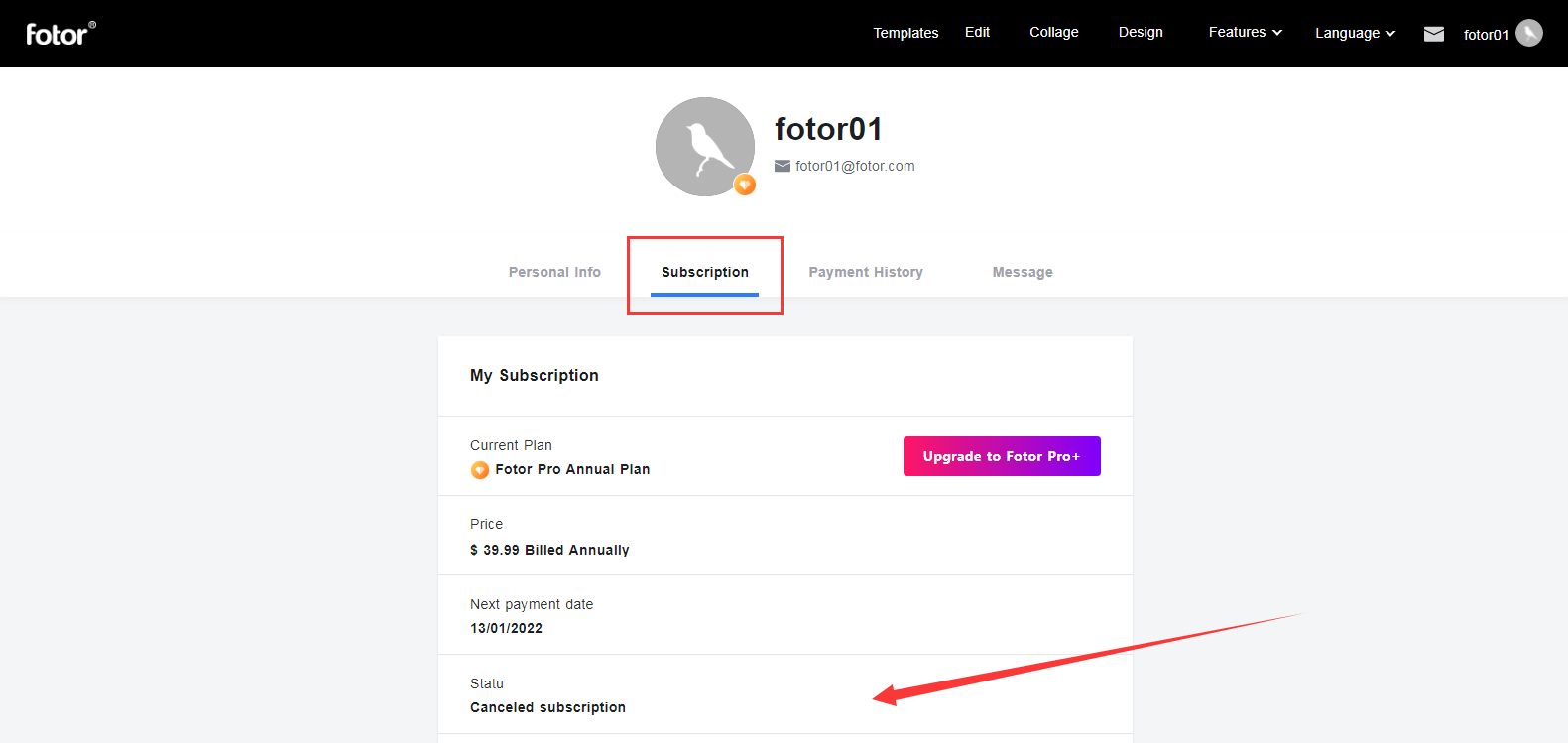 Once canceled, you can still enjoy your package until the end of your current subscription period, and no more recurring payments will be made.
Warning: If you have pending or failed charges in Fotor, you will be prompted to settle these before you can successfully cancel your subscription.