In Fotor, Removing background from an image can be done in different tools.
If you only need to remove image background without other editing or designing needs, you can use our Bg Remover tool.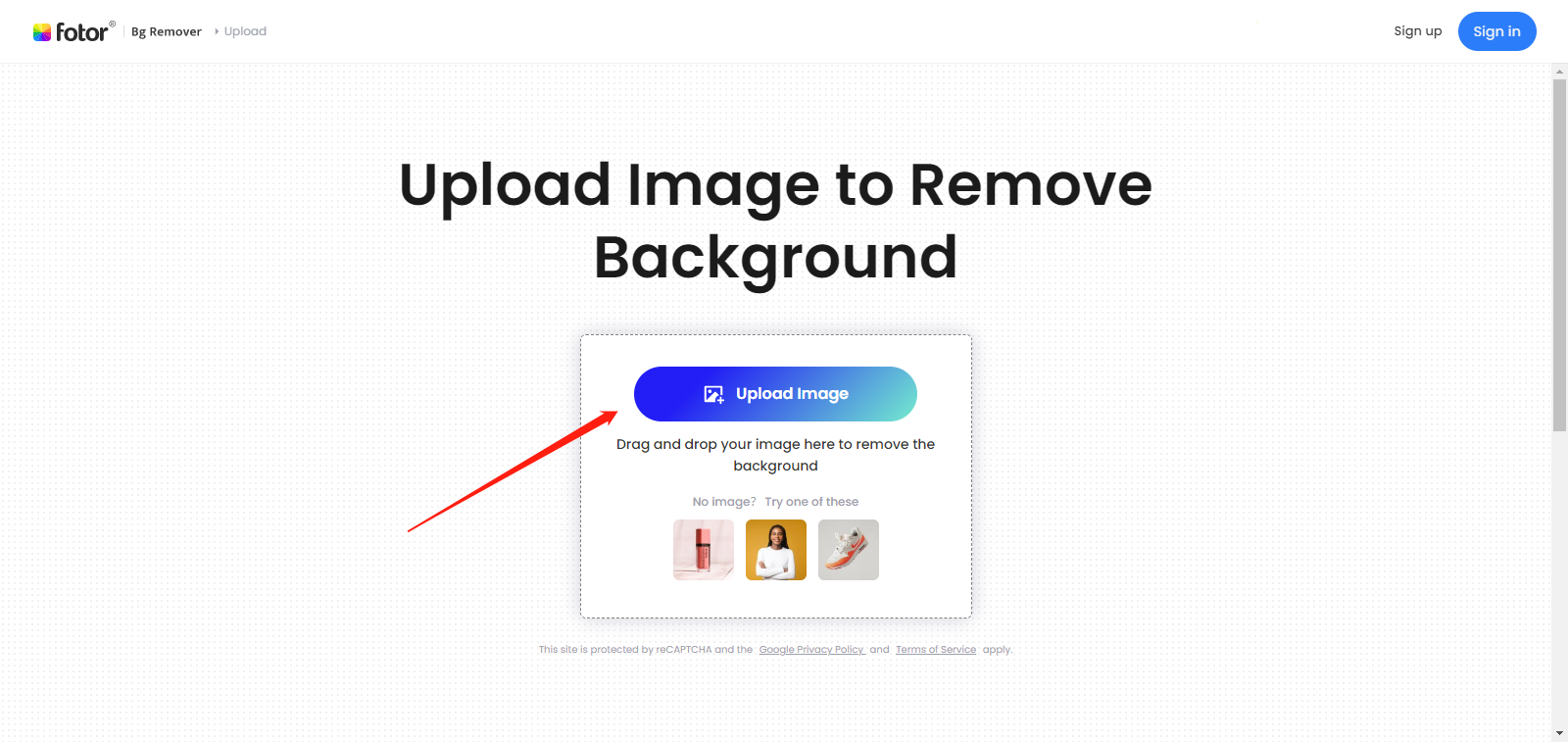 If you are using Fotor Editor tool, please follow the below steps:
Step 1. Upload your image into the canvas: click the "Open Image" in the center of the canvas and then upload your image from your computer.
Step 2. Click on "Adjust" feature and then choose "Background Remover". Then the system will automatically remove the background of your image.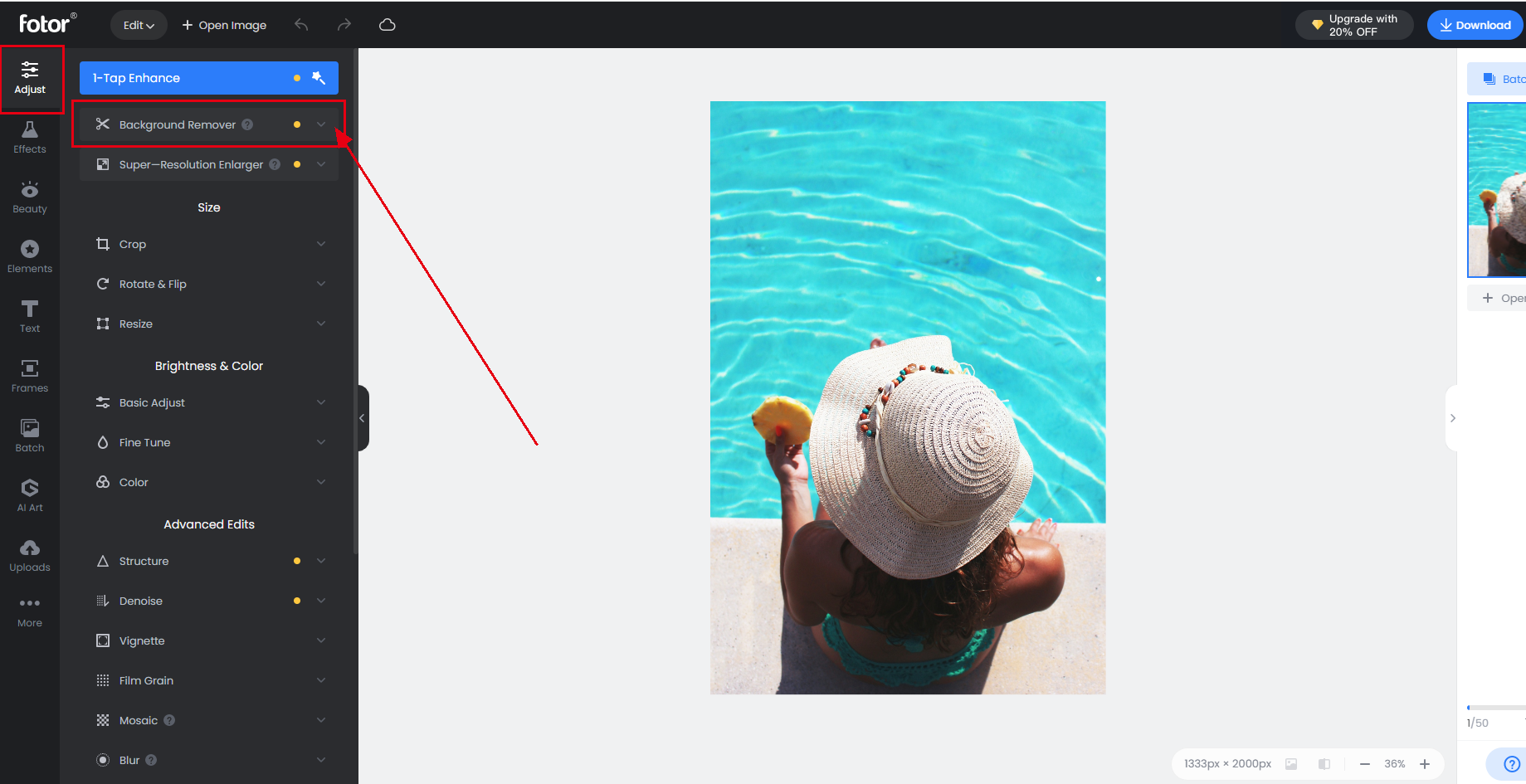 Step 3. You can use the "Retain/Erase" to restore the removed parts. You can also click "Change Background" to change the background of the picture.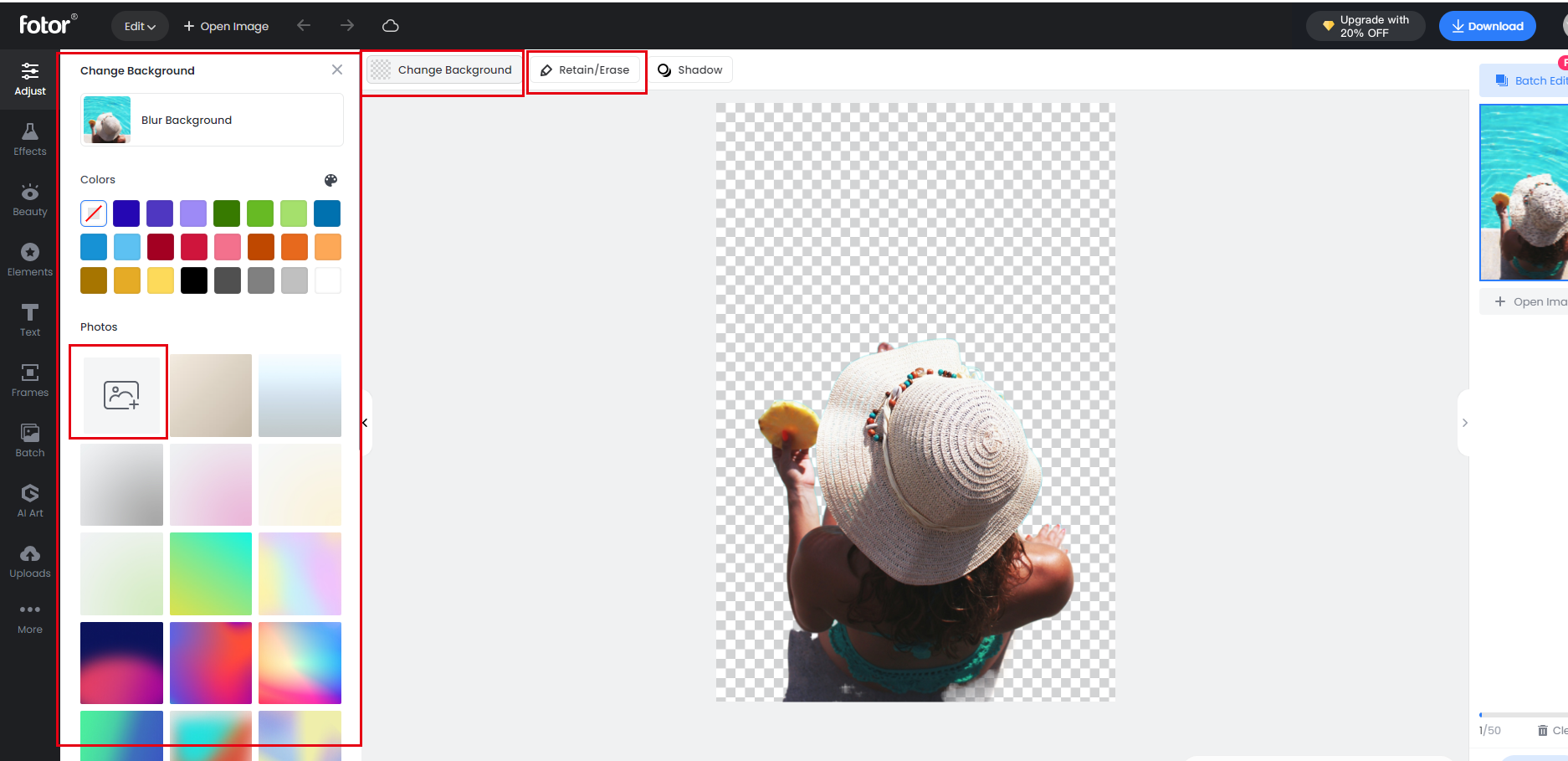 Step 4. After all editing is done, click "Apple" button to save the change.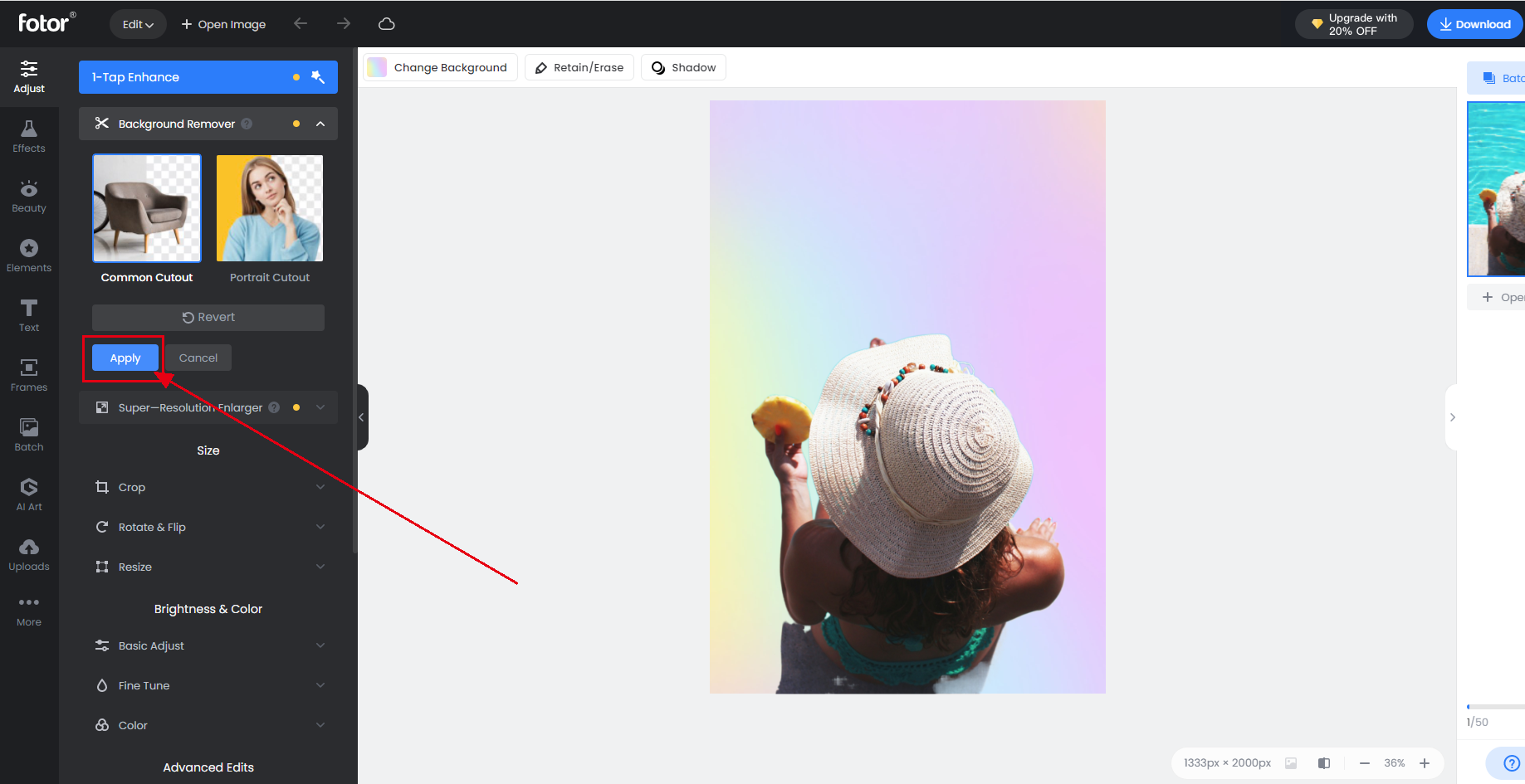 When you are using Fotor Design or Fotor Collage, you can follow the below steps to remove image background.
Step 1. Select the image you want to remove the background in the template or in the collage grid. You will see the "Bg Remover" on the upper menu.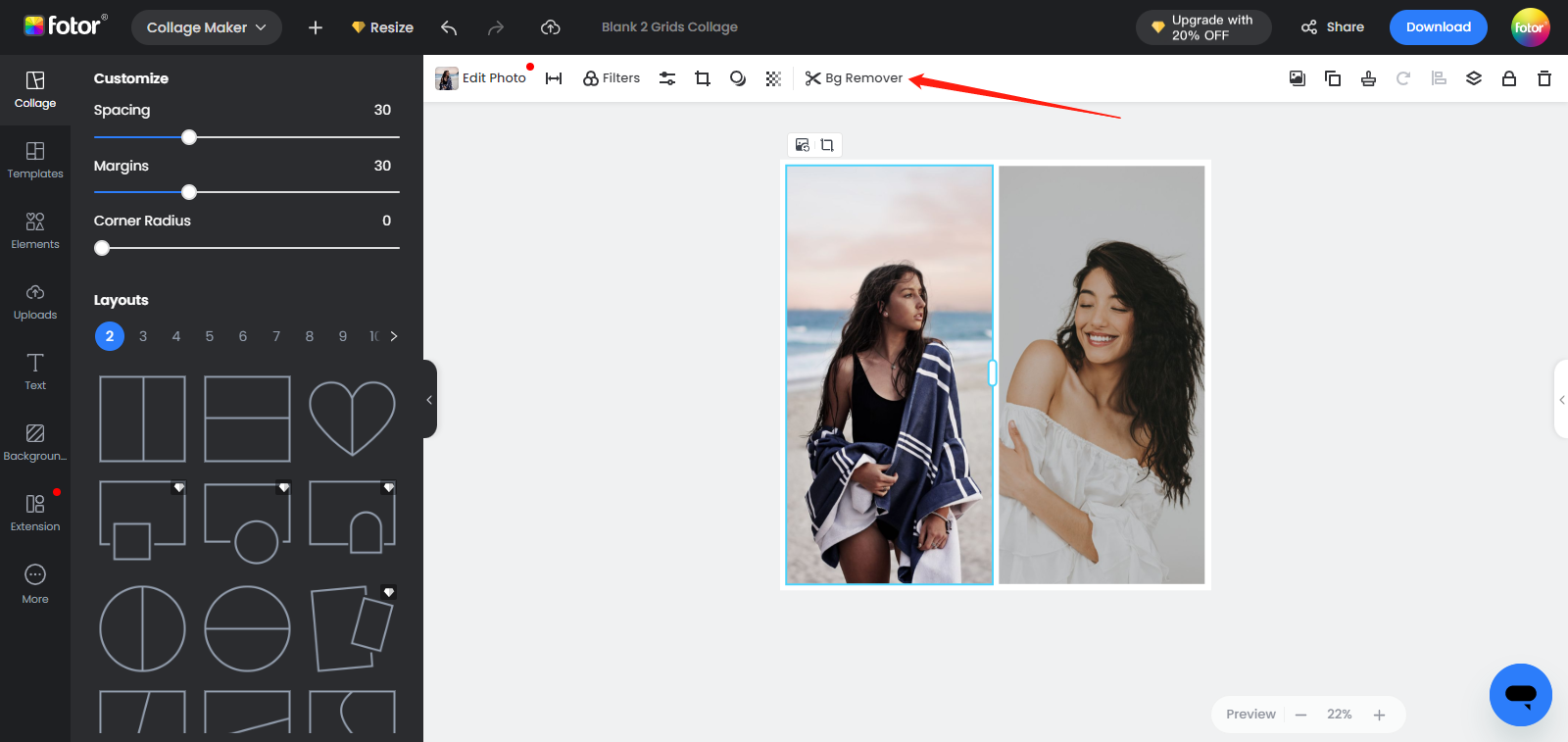 Step 2. Click on the "Bg Remover" and you will see an expanded panel, just select the background removal method you need.