In Fotor, Removing background from an image can be done in several steps. Click here for a quick access to the feature.
When you are in Editor app, following below steps:
1. Upload your image into the canvas: click the "Open Image" in the center of the canvas and then upload your image from your computer.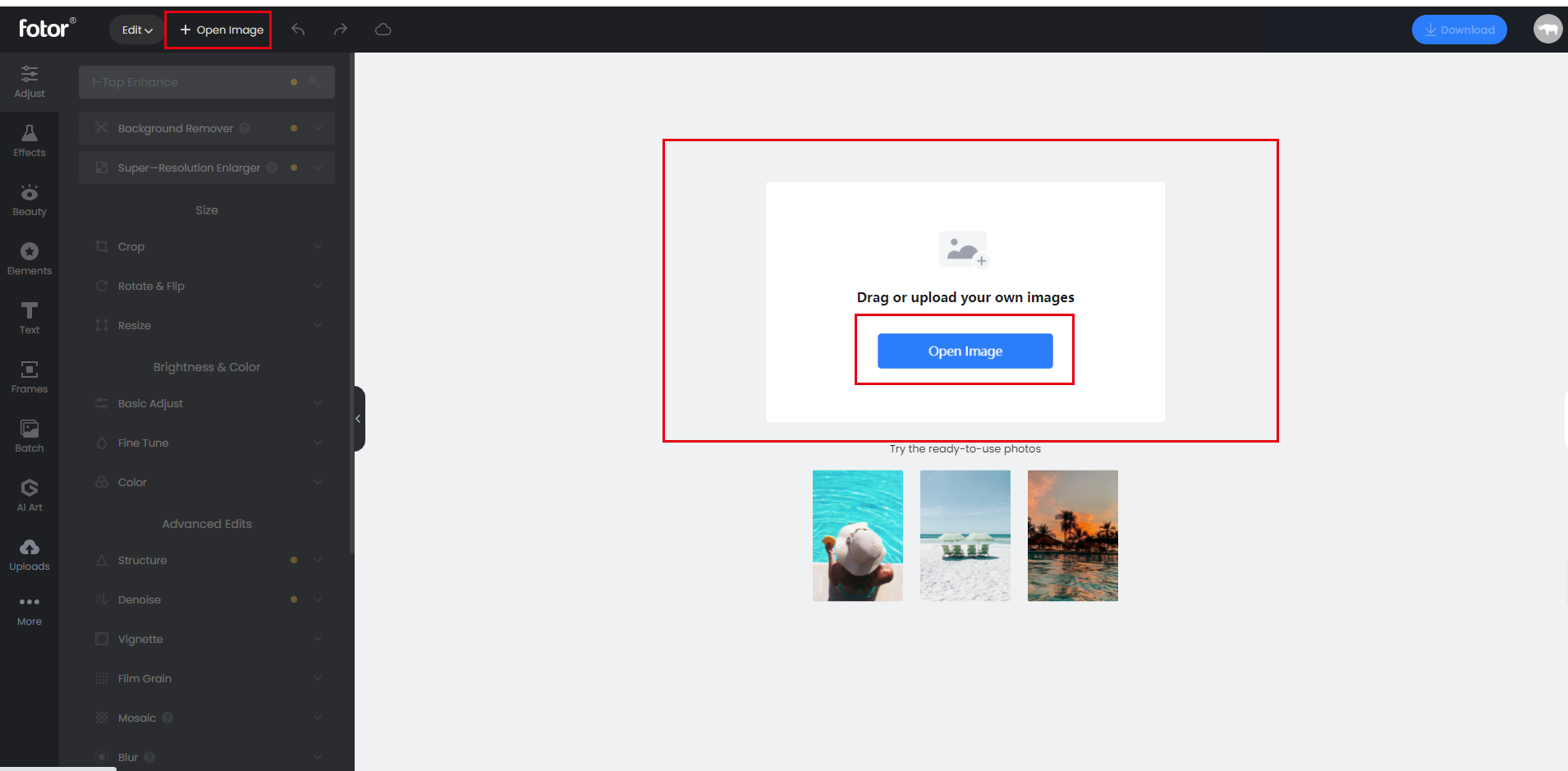 2. Click on "Adjust" feature and then choose "Background Remover".Then the system will automatically remove the background of your image.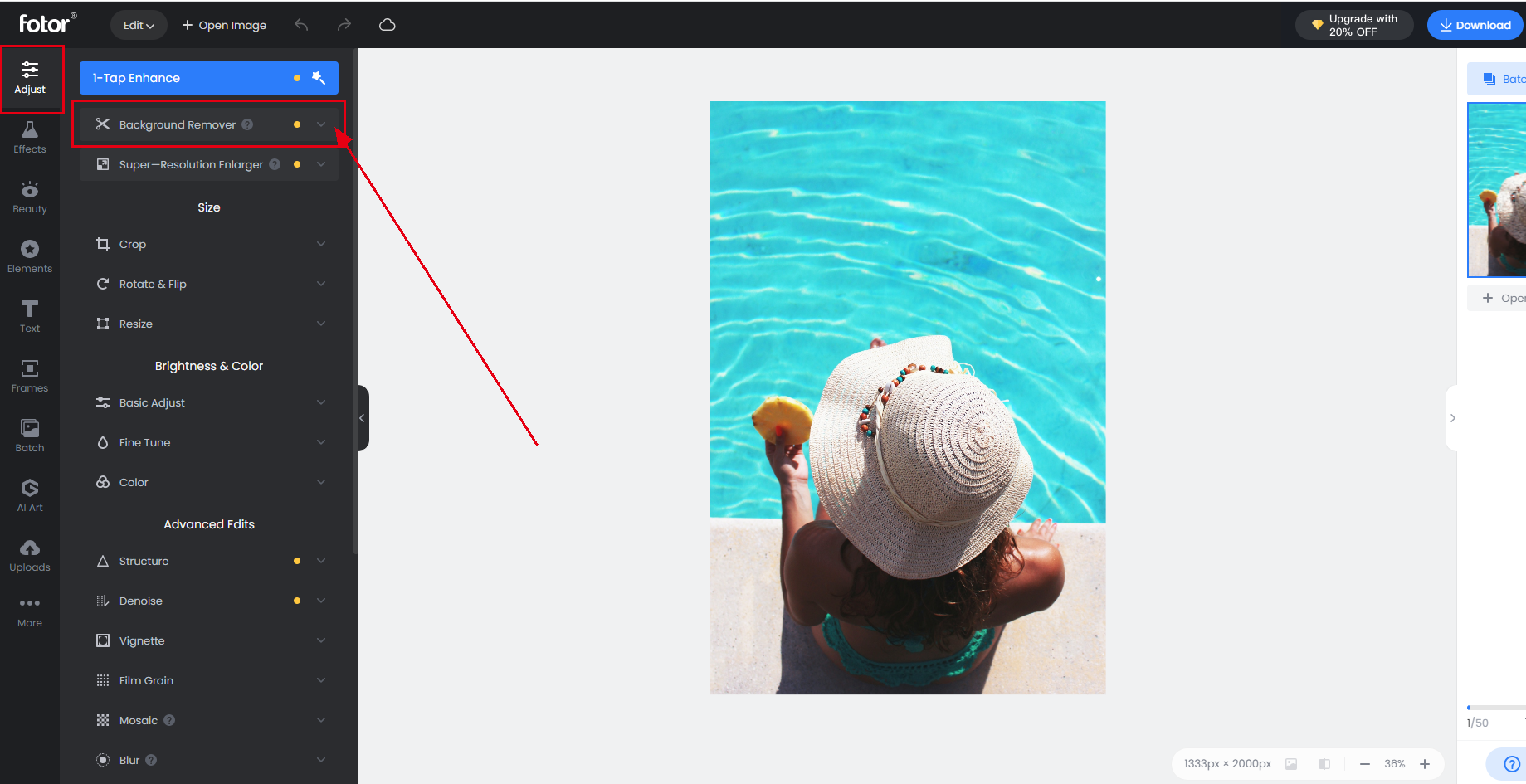 3.You can use the "Retain/Erase" to restore the removed parts. You can also click "Change Background" to change the background of the picture.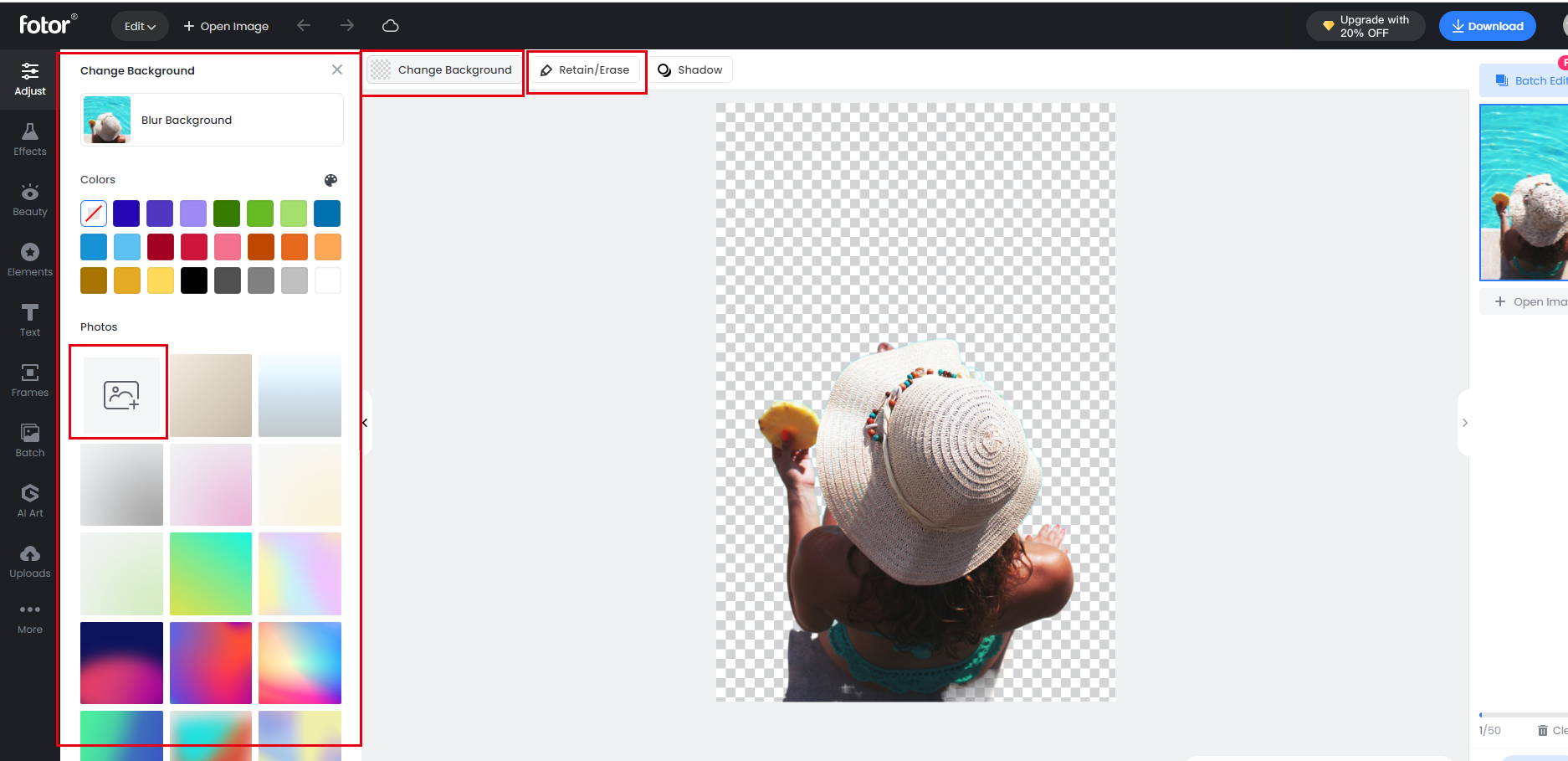 4. After all editing is done,click "Apple" button to save the change.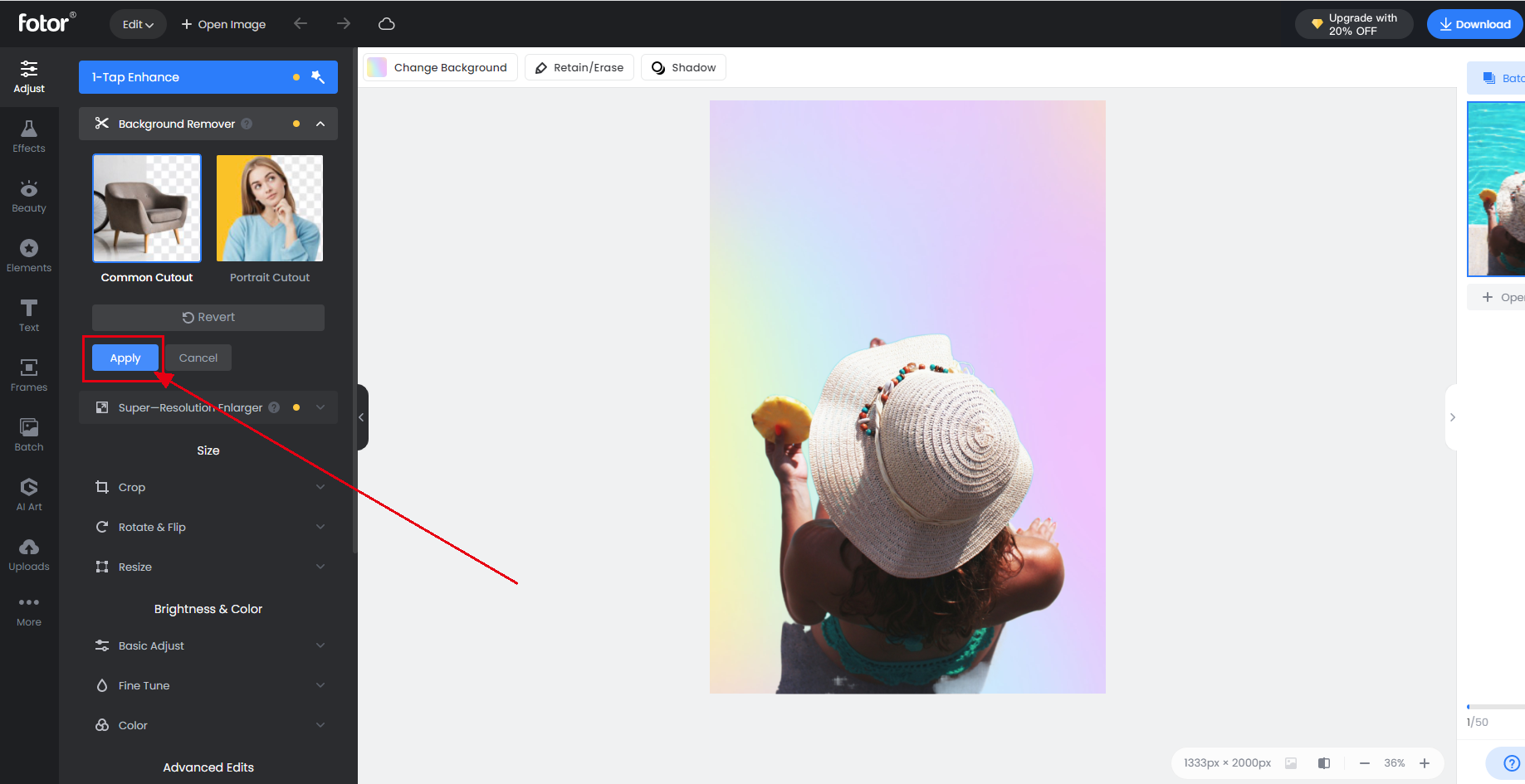 When you are in Design app, following below steps:
1. Select the image you want to remove the background from in the template.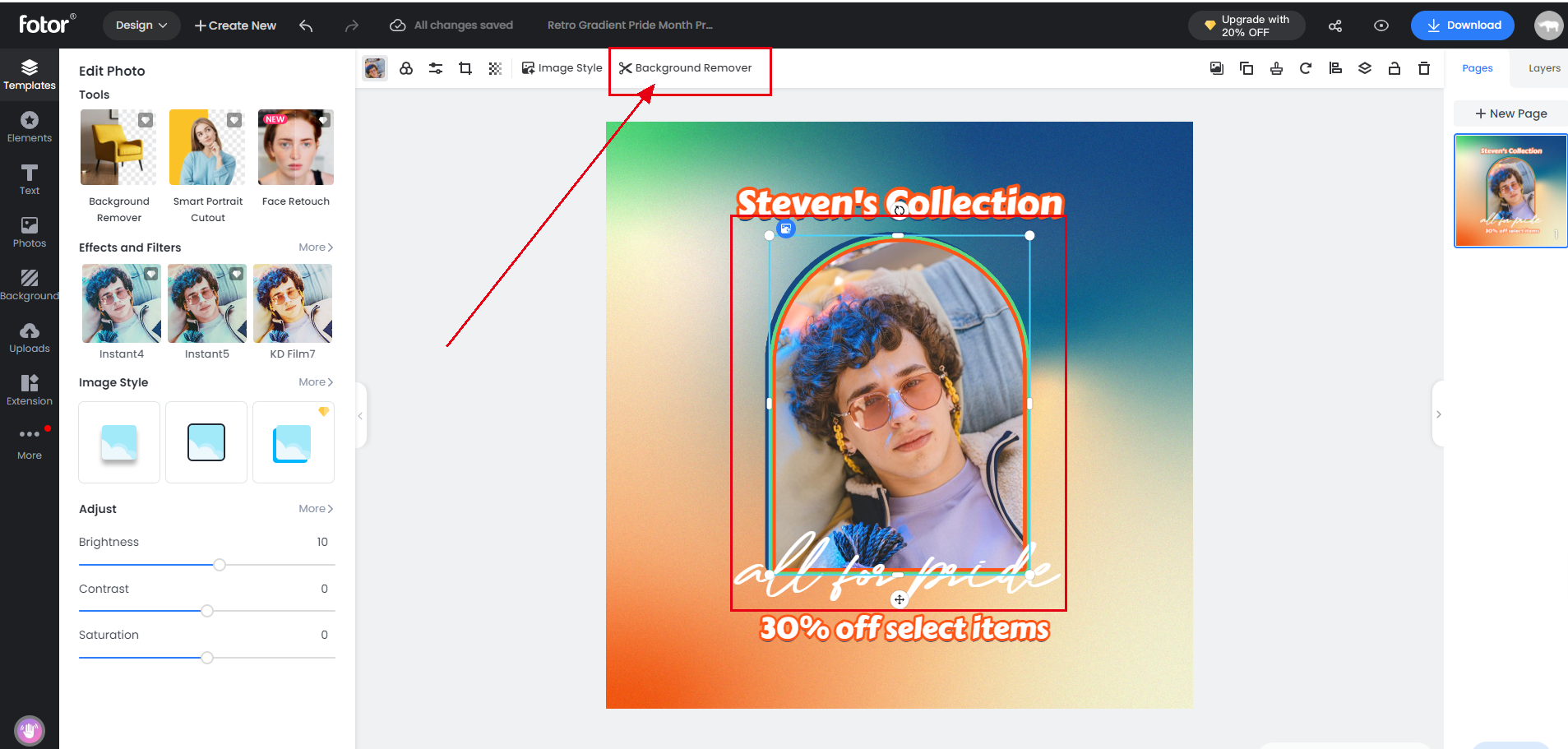 2. Click on "Background Remover" appears in the top left corner.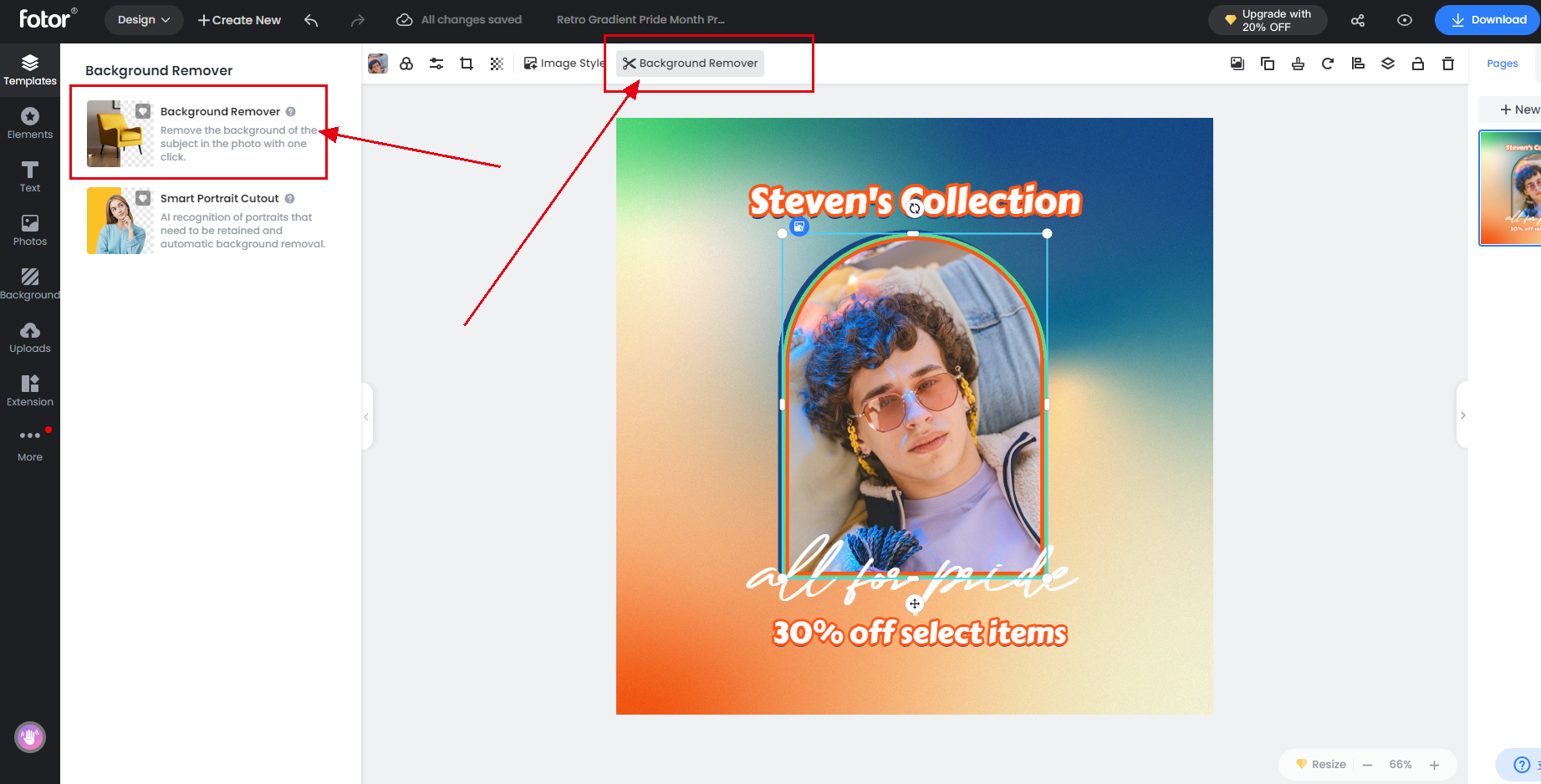 Is it helpful for you? If you still have any question or suggestion, just contact us.
The support team will submit your valuable feedback to our product team and we are always committed to optimizing and improving our products to bring a better experience to our users.