Fotor's Beauty Touch Up Tool offers easy way to add color for your lips. Follow these steps:
Step 1: Upload your photo in Fotor's Photo Editor.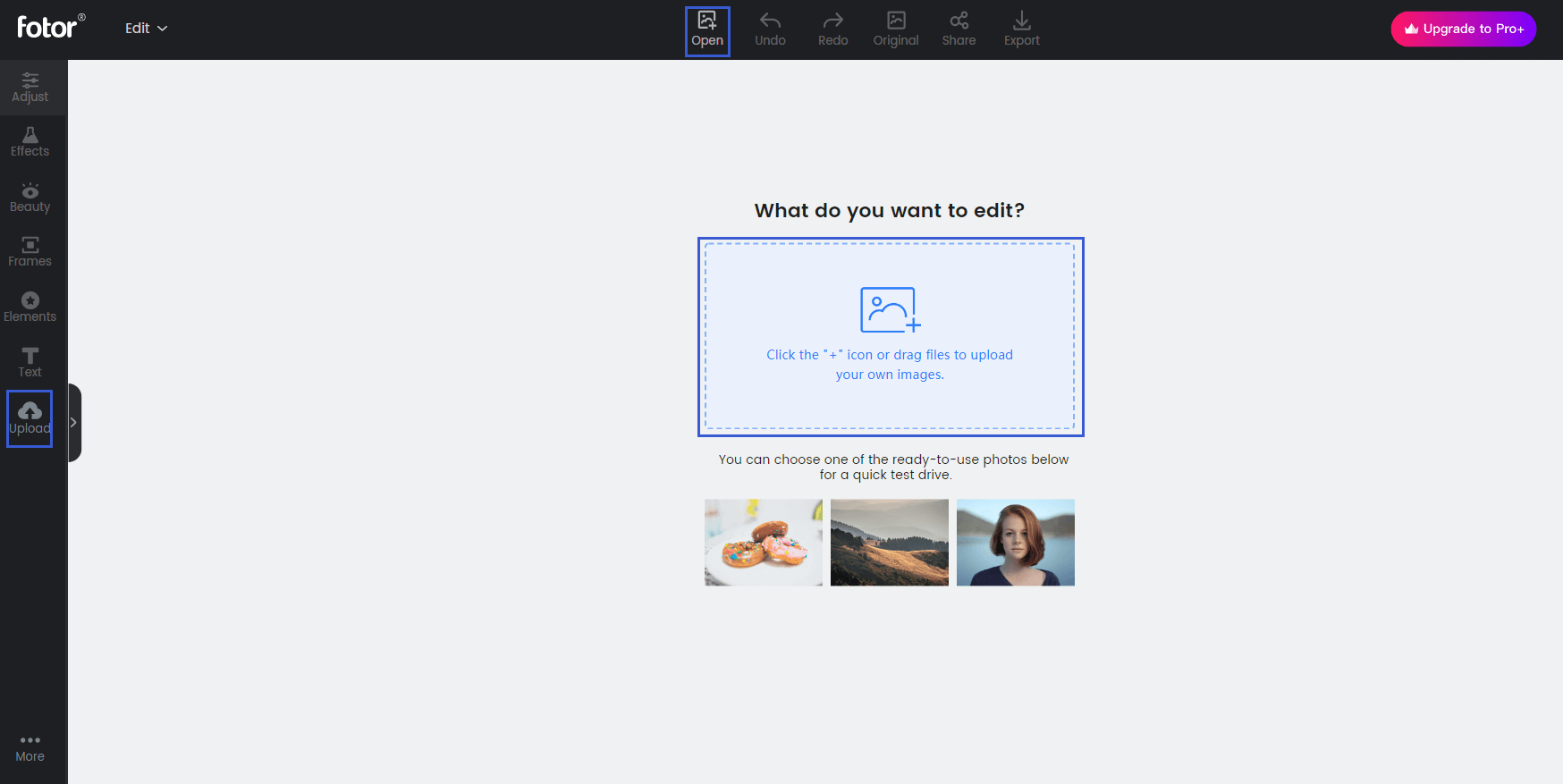 Step 2: Under the "Beauty" menu, you can find "MOUTH" functions, and click "Lip Tint" feature.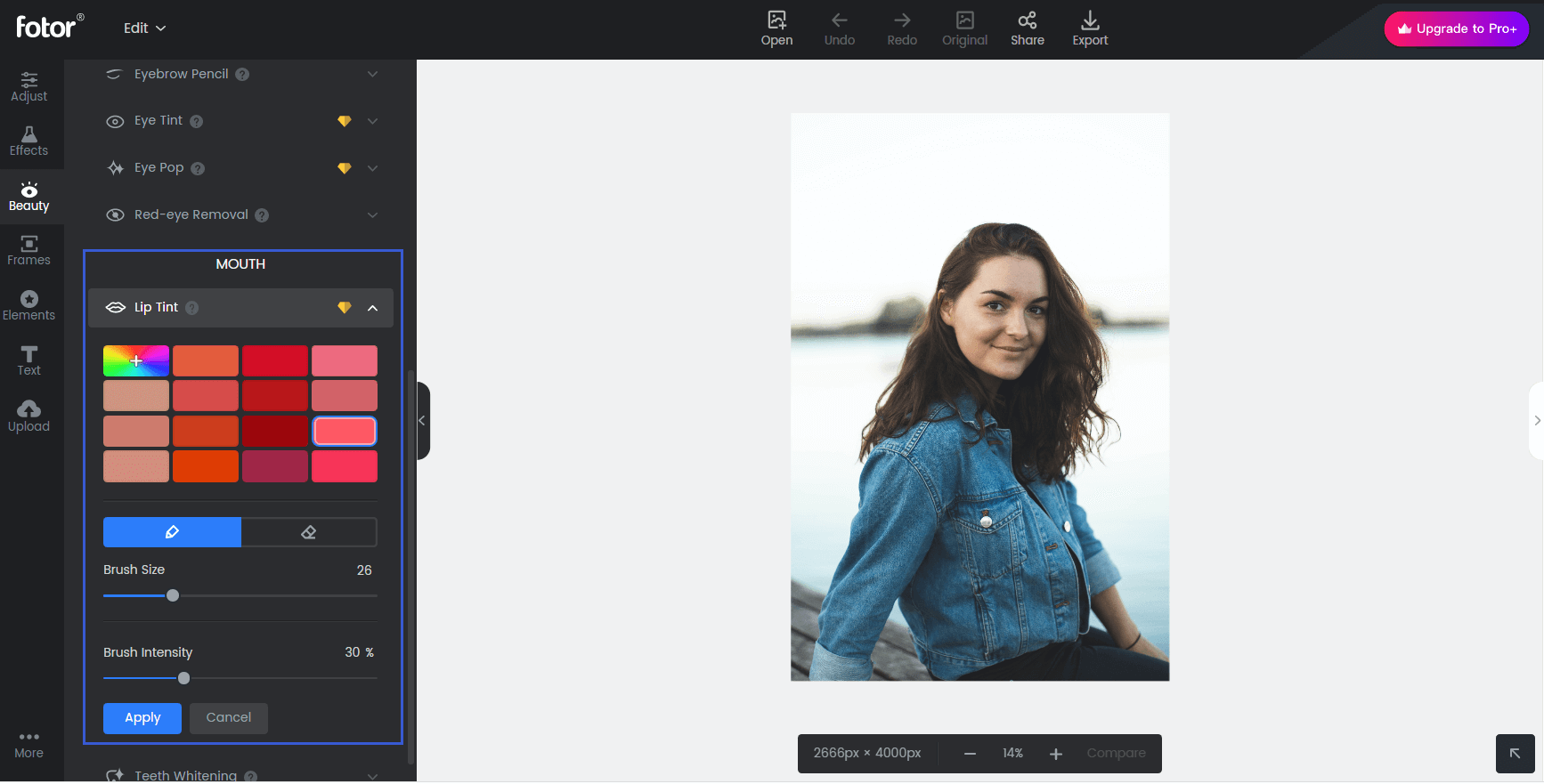 Step 3: After zoom in the photo by clicking "+" on the canvas, choose the color you like from the preset palette or click "+" to add a new color by yourself.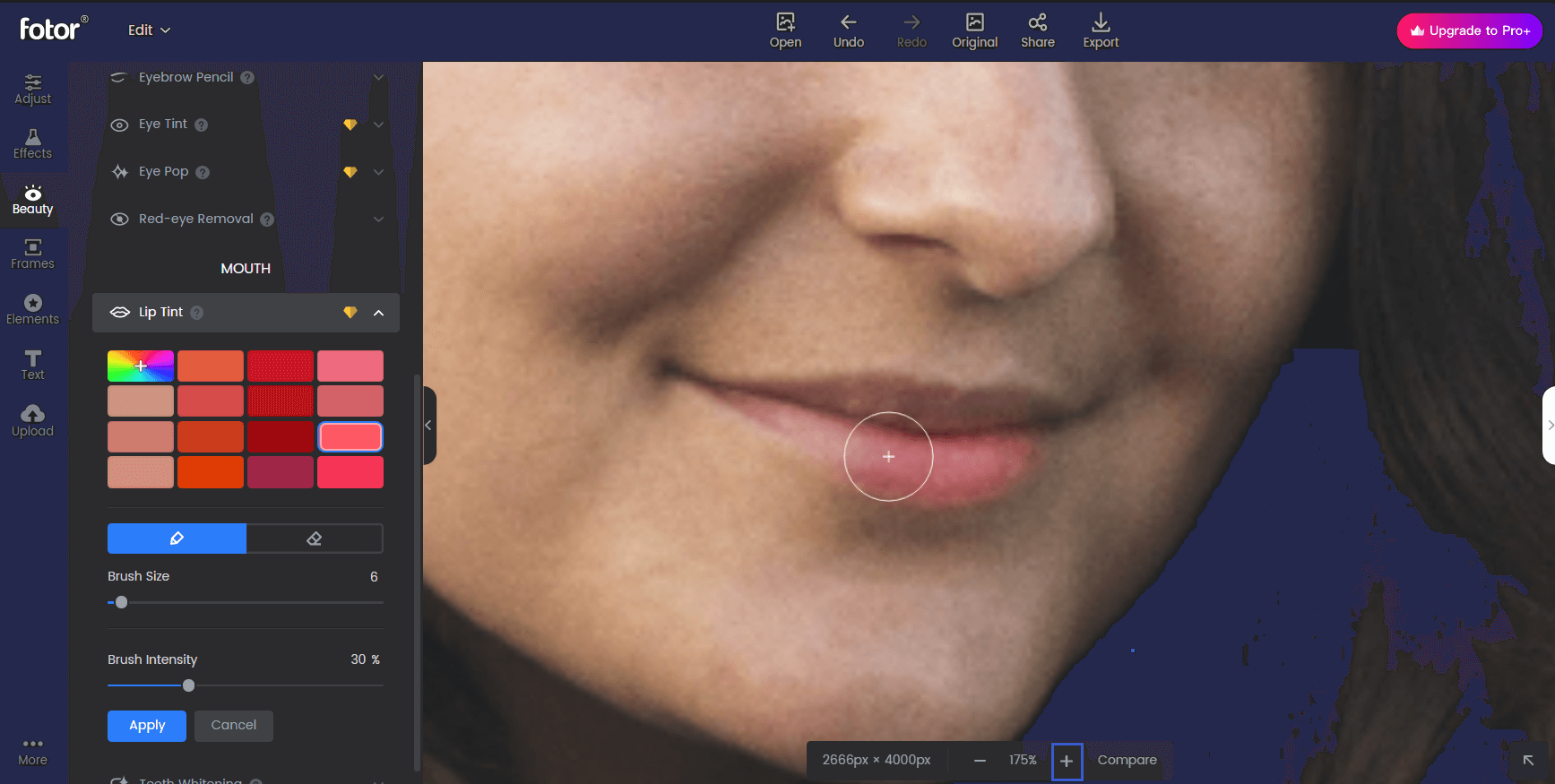 Step 4: Brush your lips to apply lip tint. You can change brush size and brush intensity to edit your photo in a better way and clear up the wrong part by using an eraser.
Step 5: Press the blue "Apply" button after adjustment. Then you can export the photo to your computer or share it on the social media.
Final work