Fotor's Blemish Fix tool helps you to remove a noticeable blemish easily. Follow these steps below:
Step 1: Upload your photo in Fotor's Photo Editor.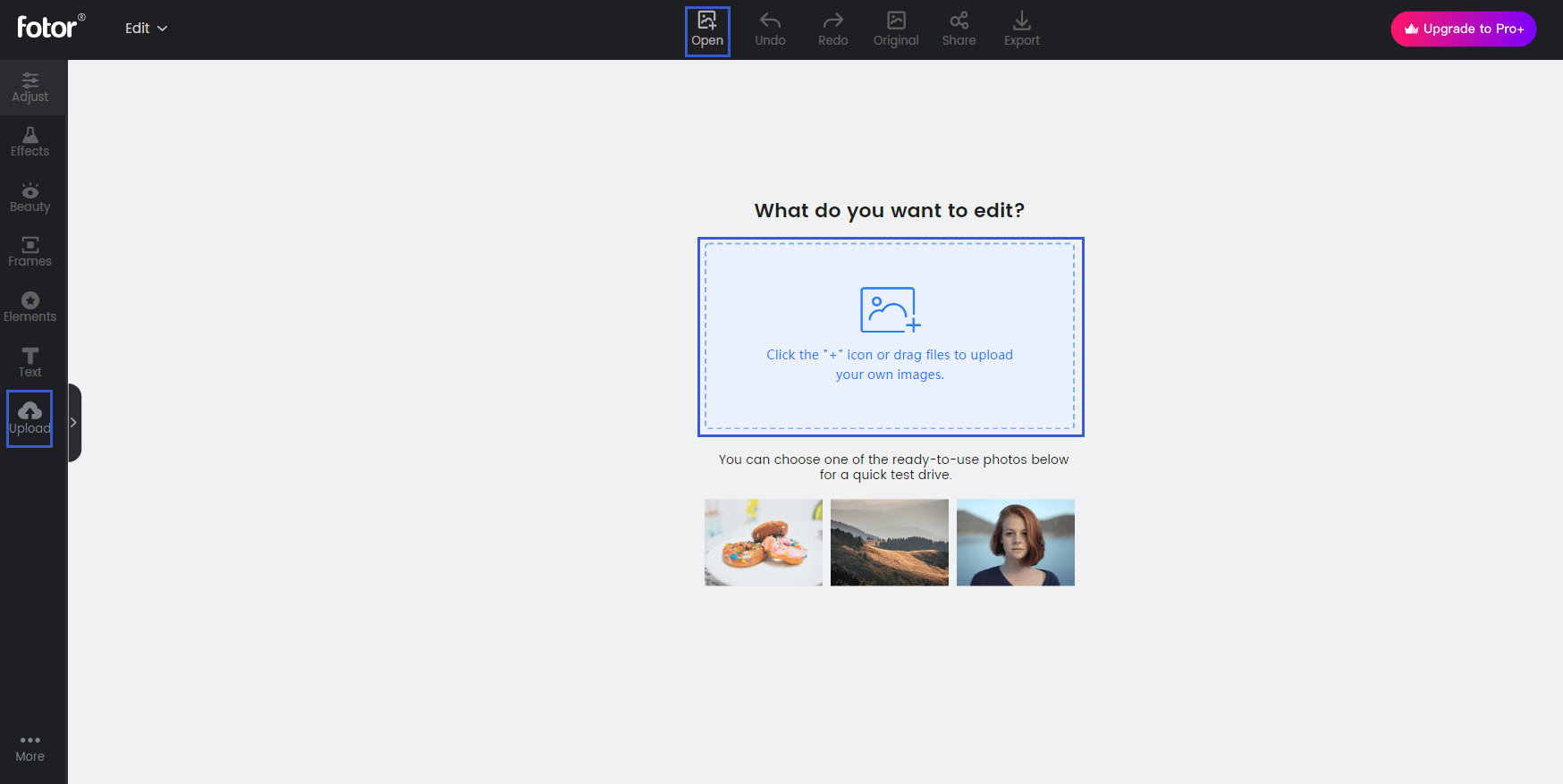 Step 2: Under the Beauty menu, click "Blemish Fix".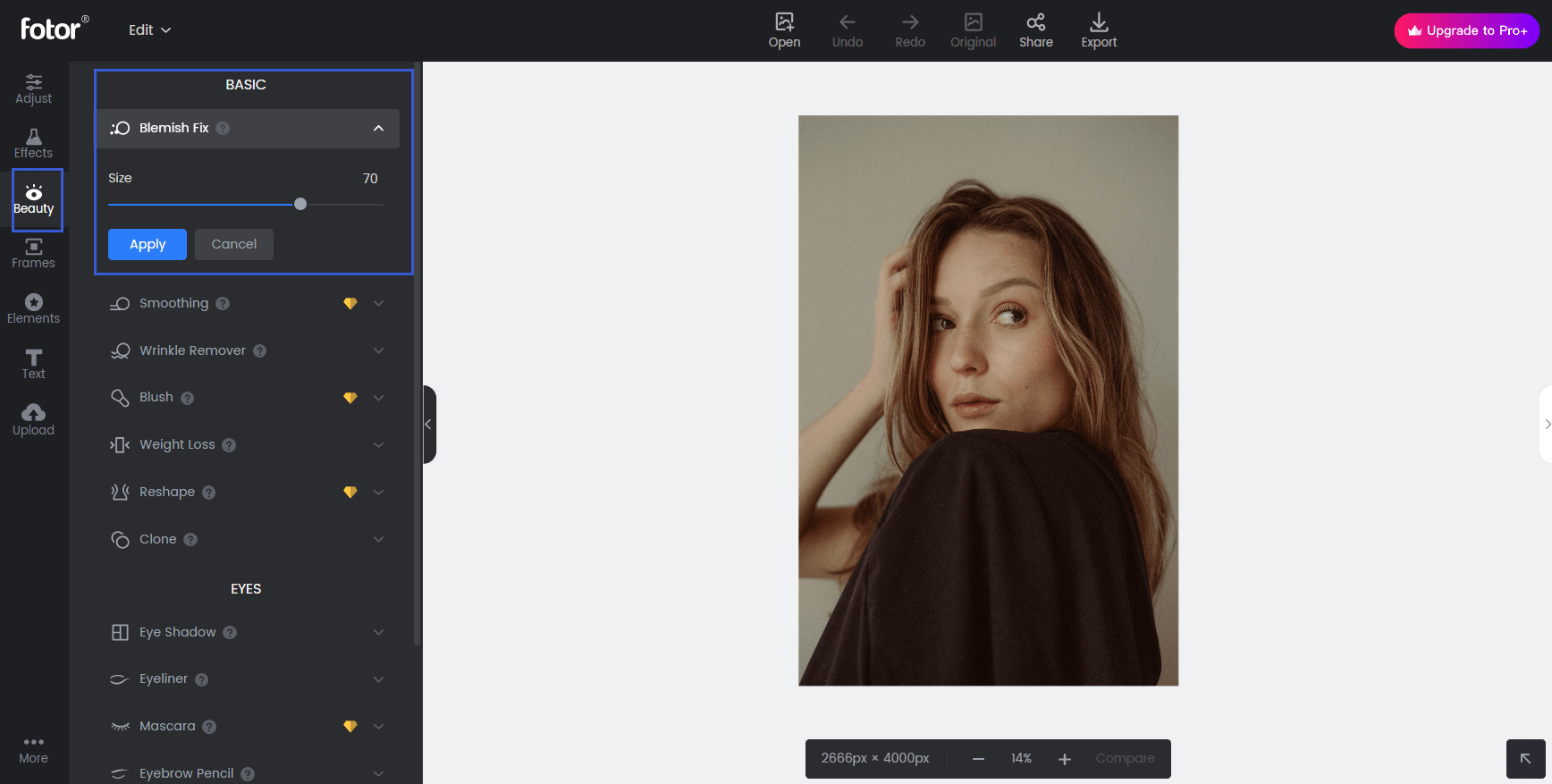 Step 3: Move the slider to adjust the Size. Size means the surface area of your Blemish Fix Tool.
Step 4: Zoom in the photo by clicking the "+" on the canvas. Press the place you want to fix.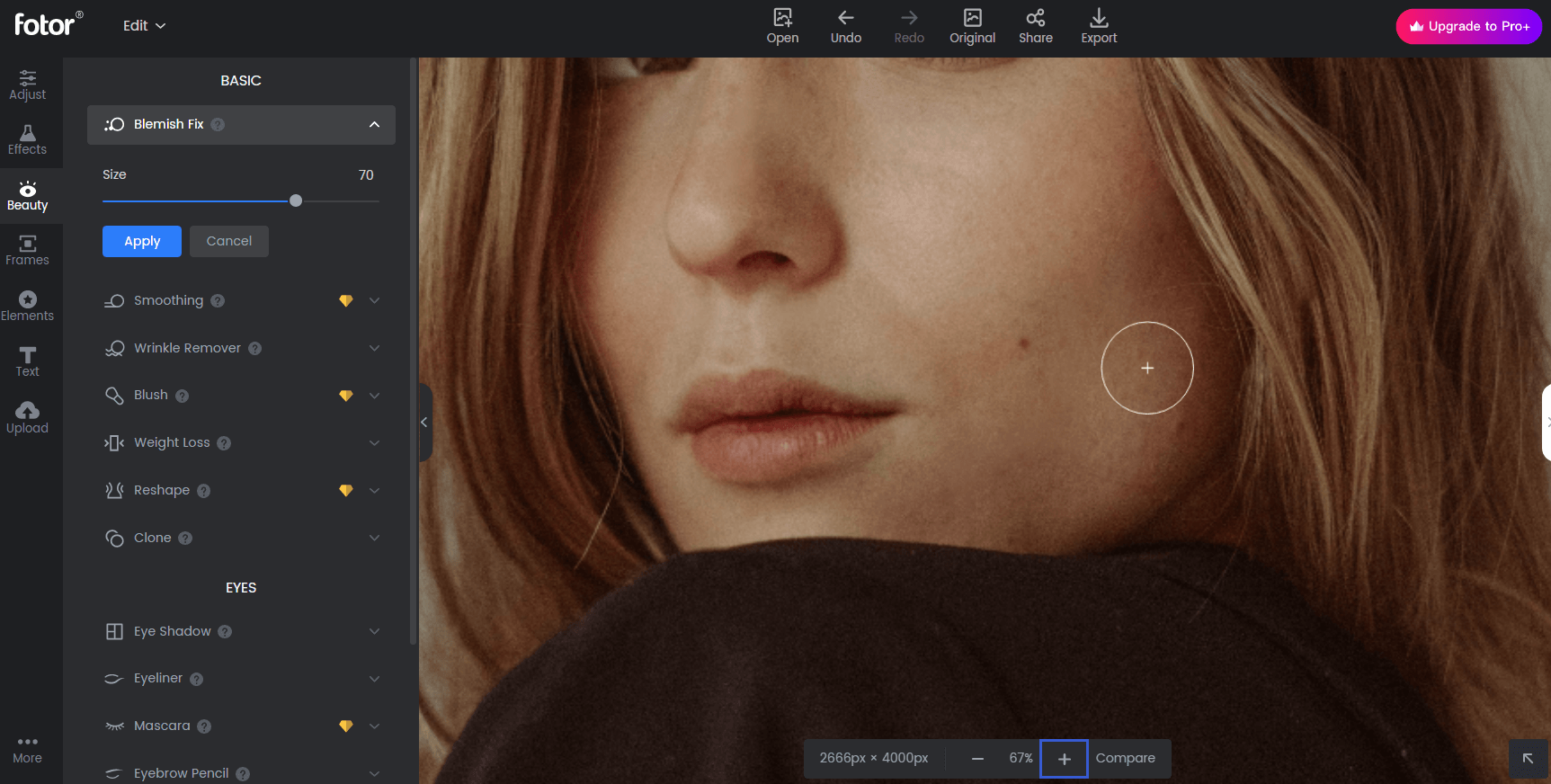 Step 5: If you are satisfied with the adjustment, press the blue Apply button. Then you can export the photo to your computer or share it on the social media.
Finally work