To bind your Google/Facebook/Apple Account to your email registered account, please click here to set up.
Or, you can click on your profile avatar > My account > Personal info > Platforms > Bind (see attachment) to bind your account.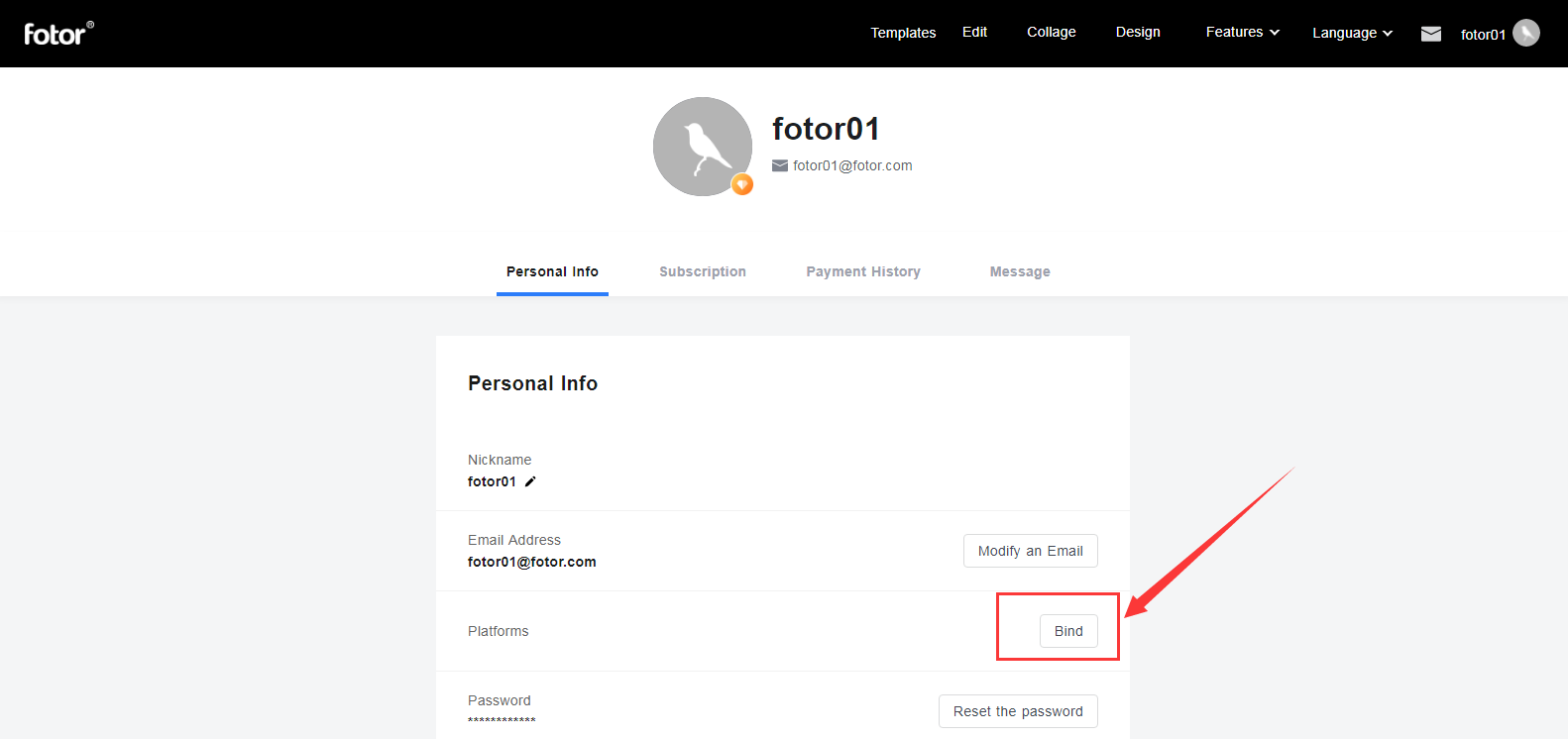 If you have registered and logged in through Google/Facebook, please contact us at support@fotor.com to delete your current Google/Facebook account, and then go to the Personal Info to bind to other platforms.
Before deleting them, please check if you have any works in these two accounts that you need to keep and we can also help you transfer your projects.