If you are not currently subscribed to any plans in Fotor, you can delete your Fotor account by yourself. Simply visit the account page and delete your account there.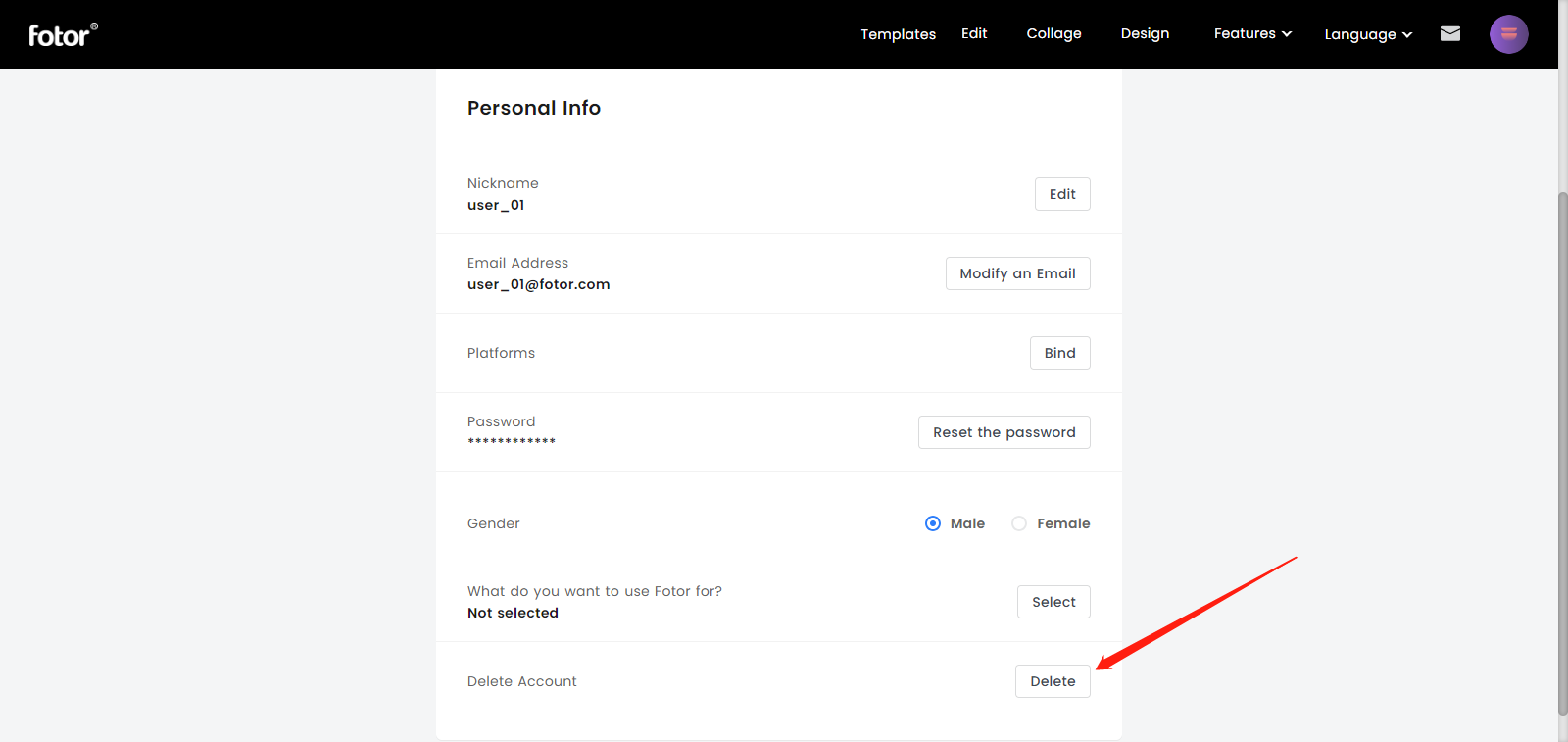 If you are subscribed to Fotor's Pro, Pro+, or Credits plans, or if you have cancelled your subscription but it has not yet expired, you will not be able to delete your account yourself in these cases. Please contact us and let us know your account information such as email address or Fotor ID, and our support team will help you with the account deletion.
If you just want to cancel your subscription and no longer pay for it, you can simply unsubscribe yourself and you won't be charged anymore. Your Fotor account will still be able to log in to use our free features.
For how to unsubscribe, please refer to "How to cancel the subscription?"
Hope this can help you!