Fotor supports basic editing (crop, text, adjust, format) in batch. Batch editing saves users time and avoids unnecessary steps. Let's see how to batch edit images.
Step 1:
Enter the editing page, and click the "Batch" button on the left side.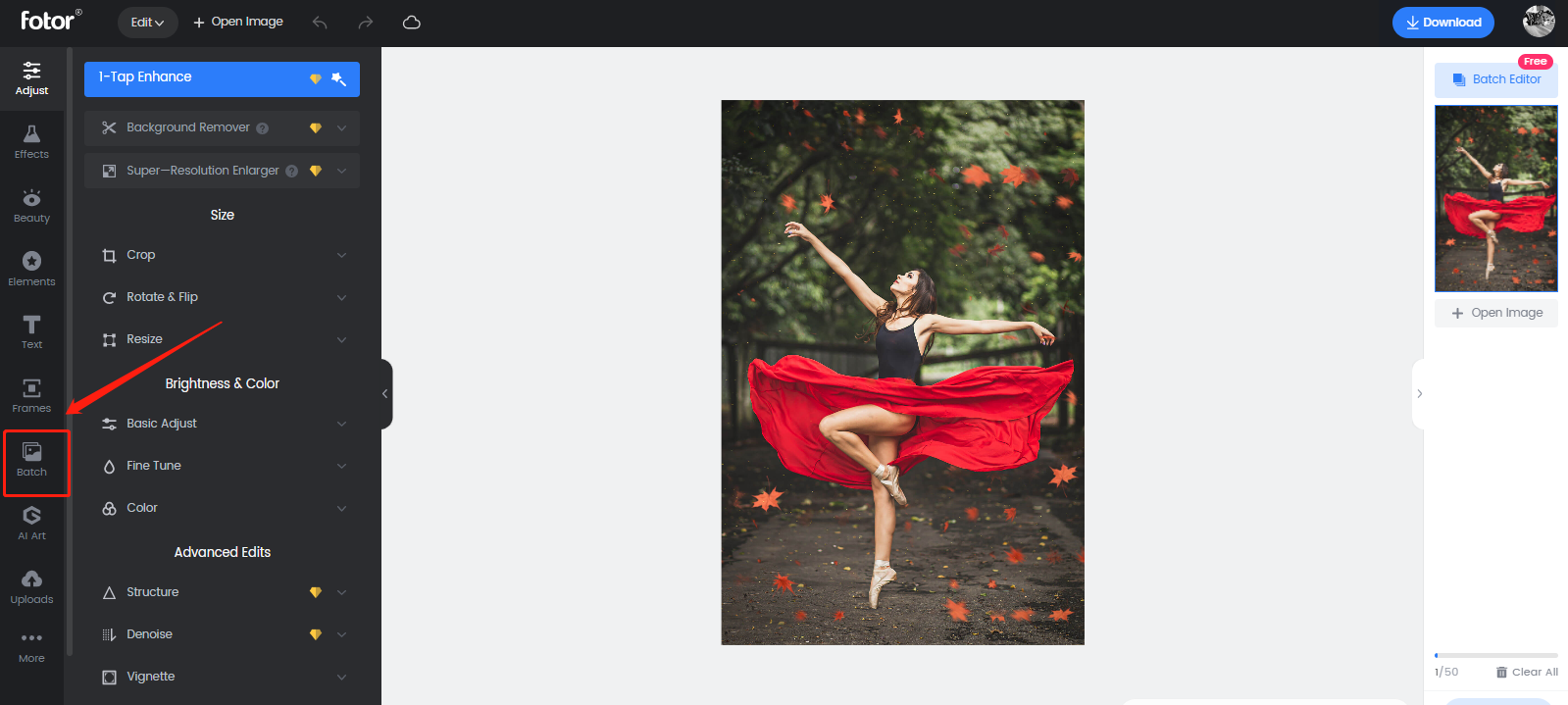 Step 2:
You will see four features, click anyone to enter a new page.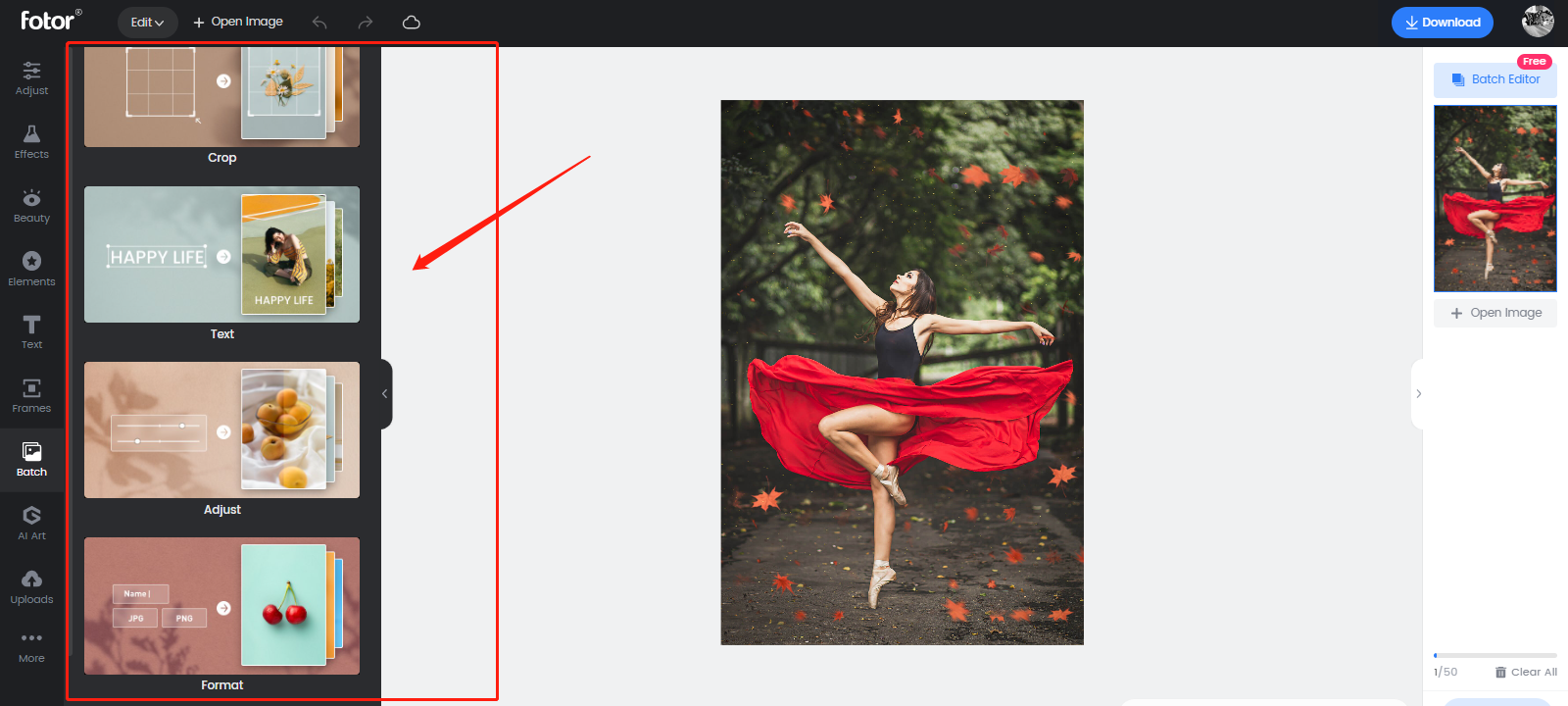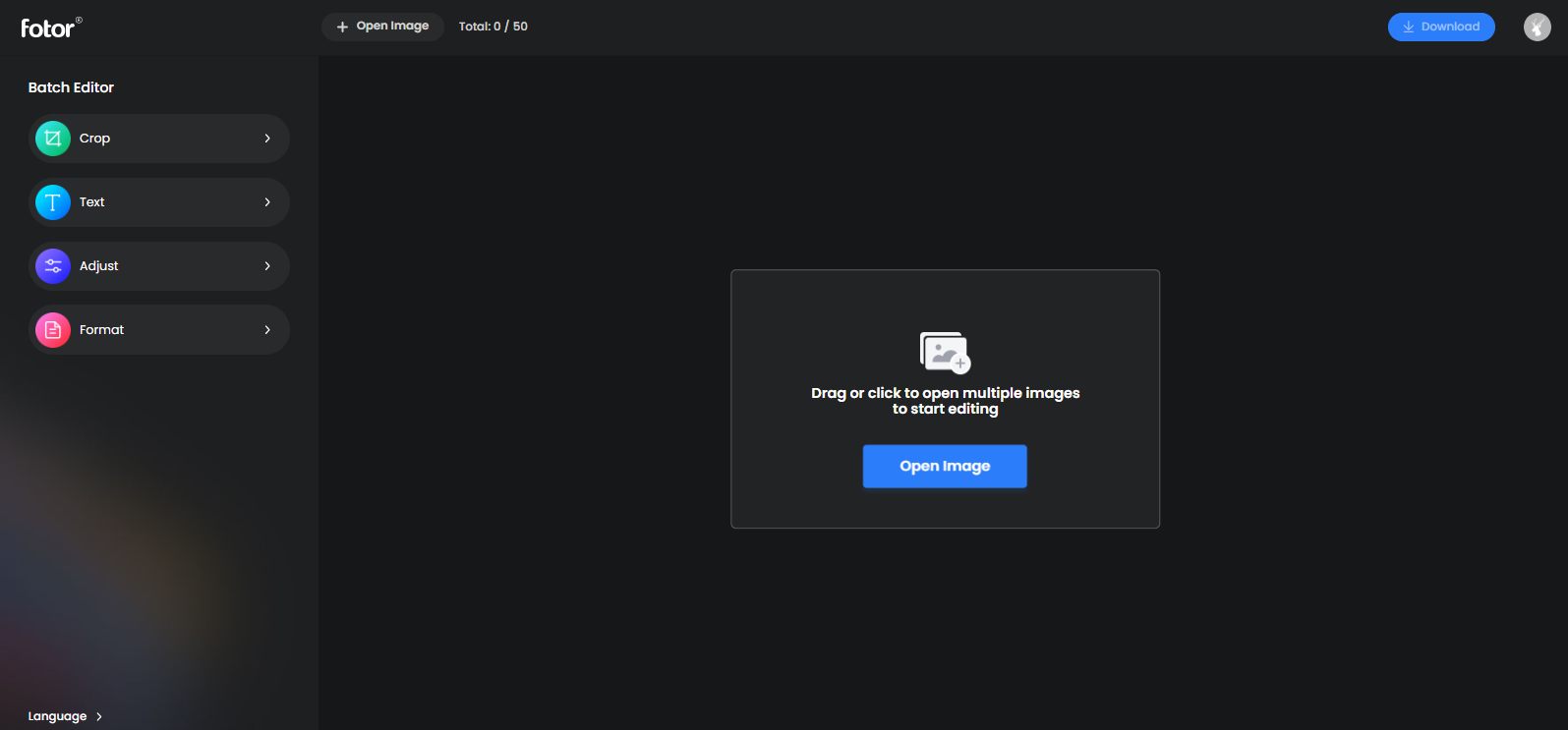 Step 3:
Upload photos and choose the features you want.
Finally, click the "download" button in the upper right corner to download your work to your computer.