In Fotor's photo editor, you can easily overlay two or more pictures. Whether it's a trademark image, a logo image, or a watermark image, you can add them to the image you want to add by overlaying.
Please follow the steps below to overlay images:
1, Click this link to enter the editing tool: https://www.fotor.com/photo-editor-app/editor/basic
2, Upload all the images you need to overlay into uploads.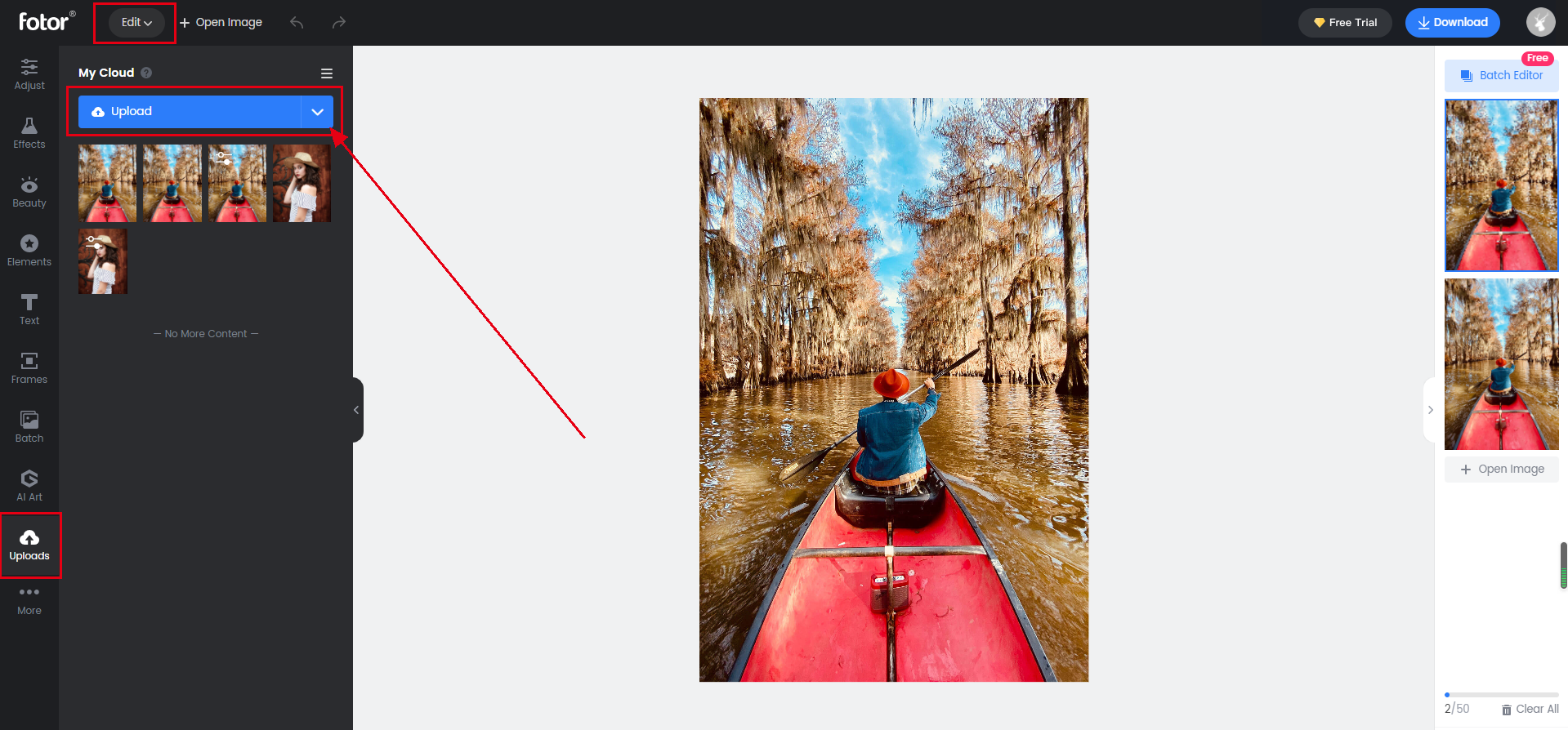 3. Drag the image from uploads to the canvas to overlay.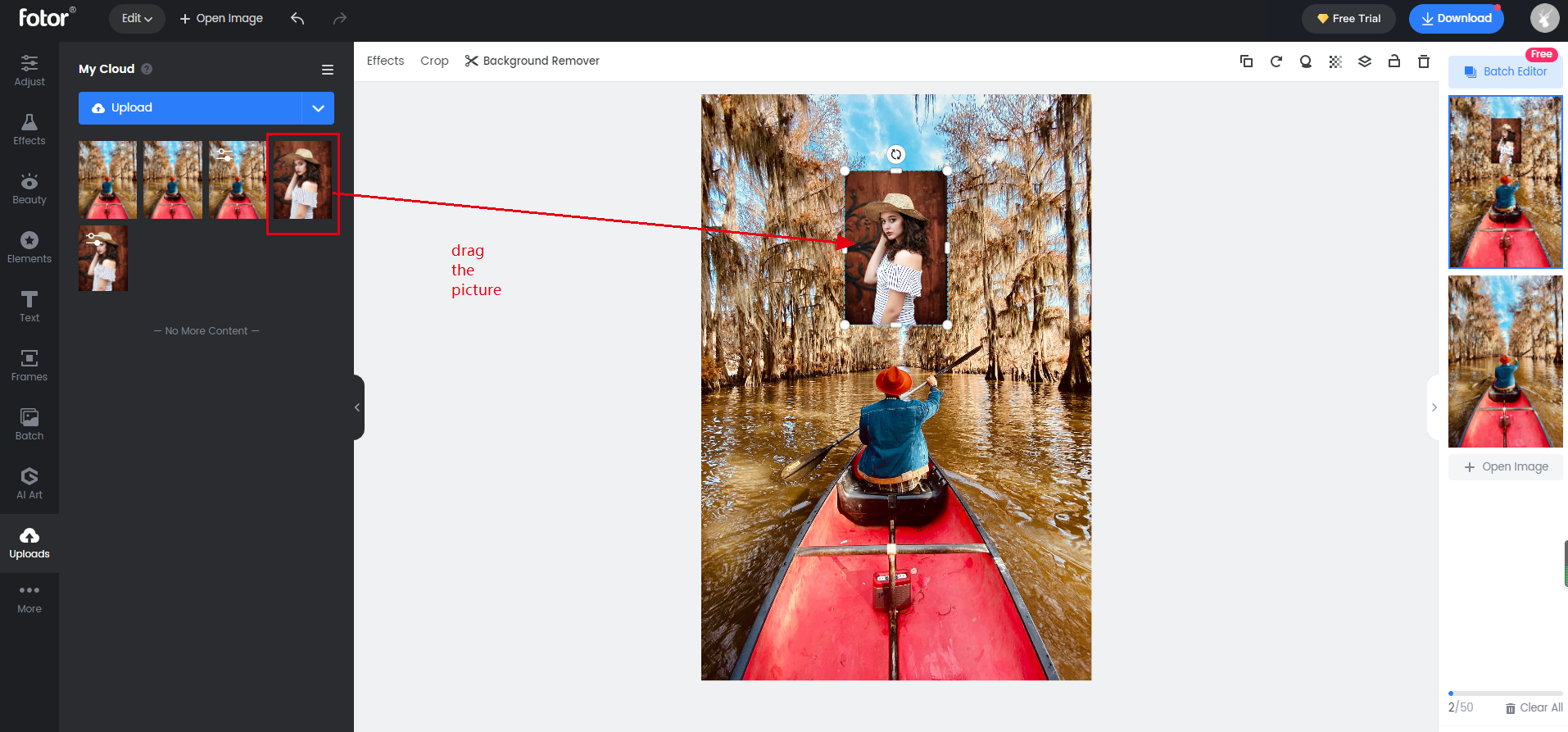 4, Adjust the size and position of the overlay image to achieve the desired effect.