1. Redeem the Promo Code on Fotor Website
First, visit Fotor's pricing page: https://www.fotor.com/pricing/
Then, choose either the Premium Plans or Credits Plans, and click on the "Upgrade" or "Free Trial" button.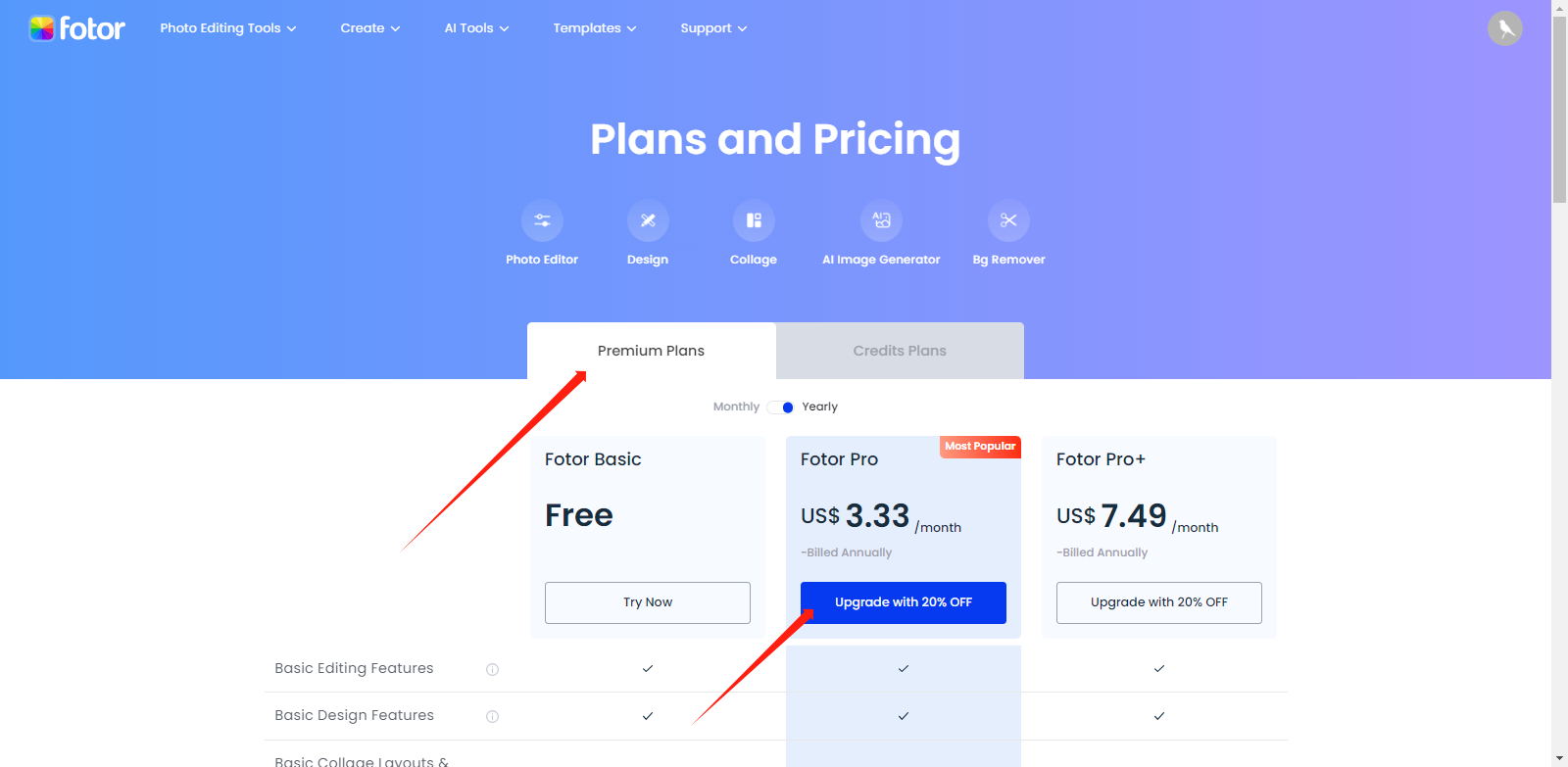 Next, click on "Have a promo code?" in the popup window.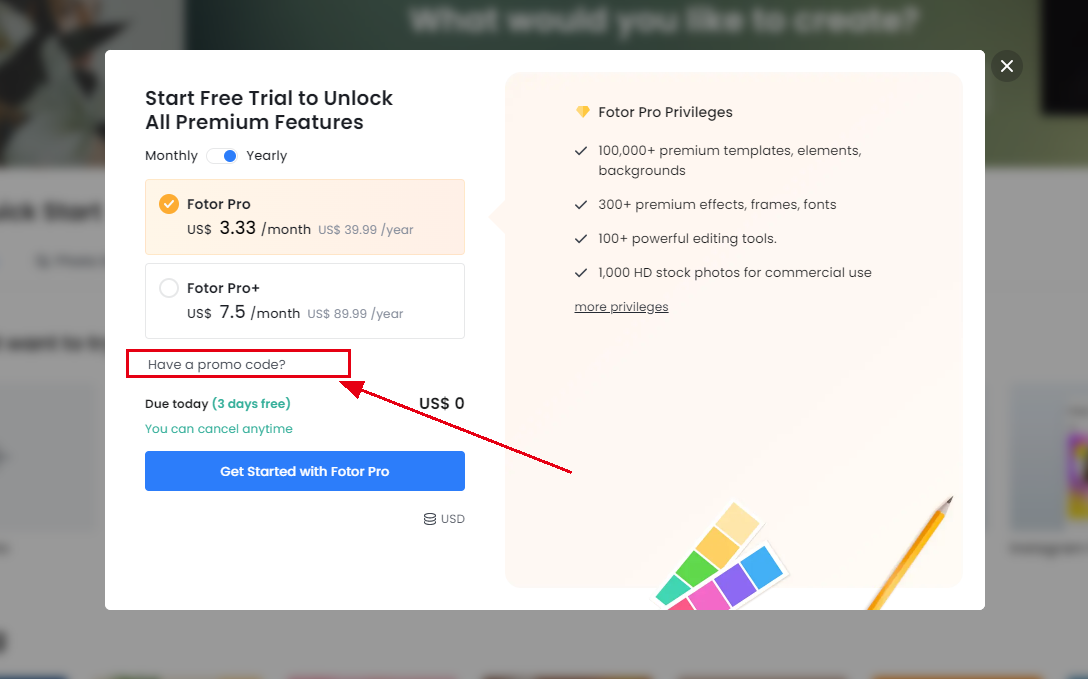 Next, input your redeem code into the input box and click the button "Verify".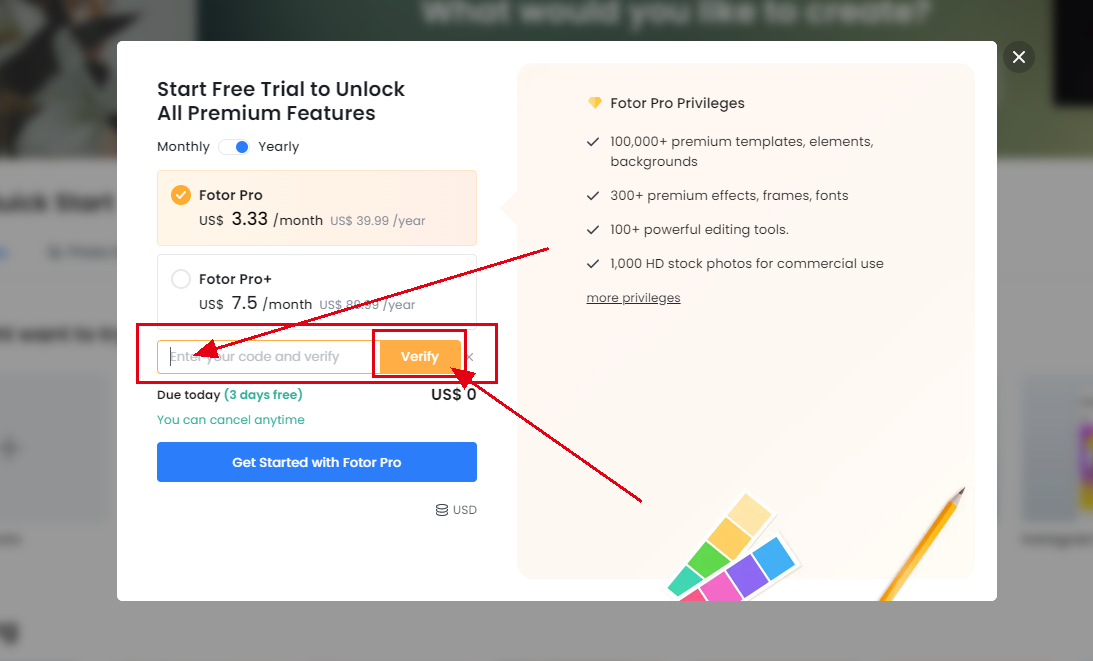 Finally, click the button "Redeem Your Code" to confirm the redemption.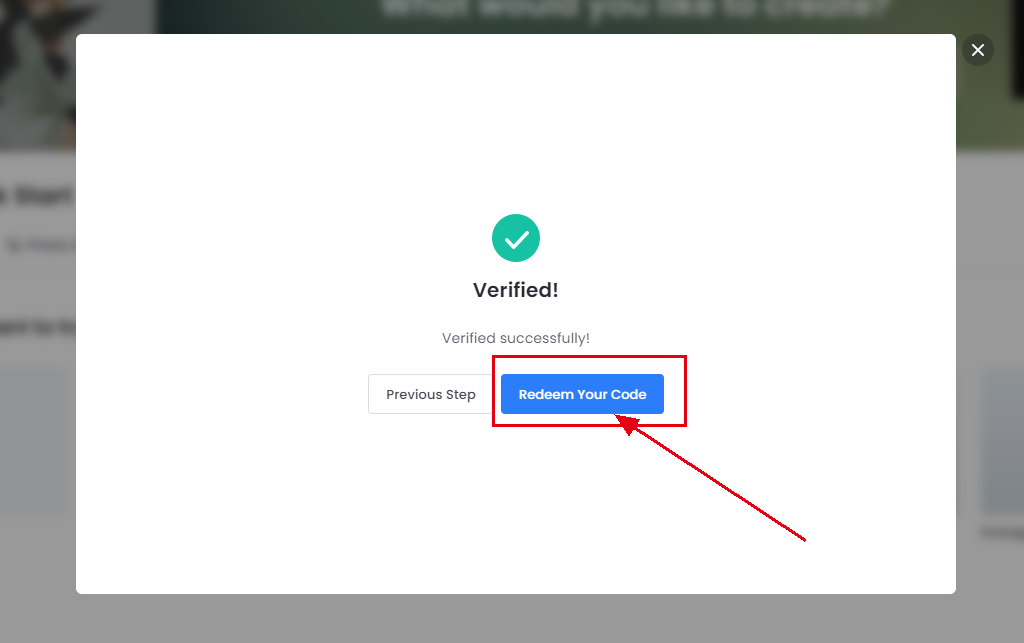 2. Redeem the Promo Code on Fotor App
You can also redeem the redemption code on Fotor's mobile app. Please follow the steps below.
First, open Fotor App, click the sidebar menu and locate on the "Settings".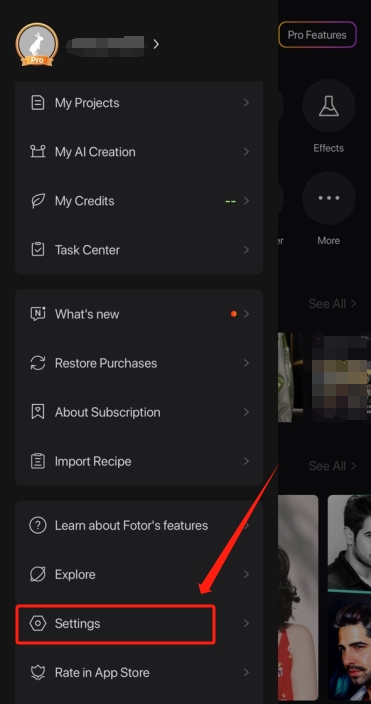 Then, click on Redeem to input the redemption code. Done!