Welcome to using Fotor. Please follow the steps below to verify your redeem code and enjoy Fotor Pro/Pro+!
1. Visit www.fotor.com.
2. Register an account (skip this if you already have a Fotor account) or sign in by clicking the button "Sign in" in the upper right corner.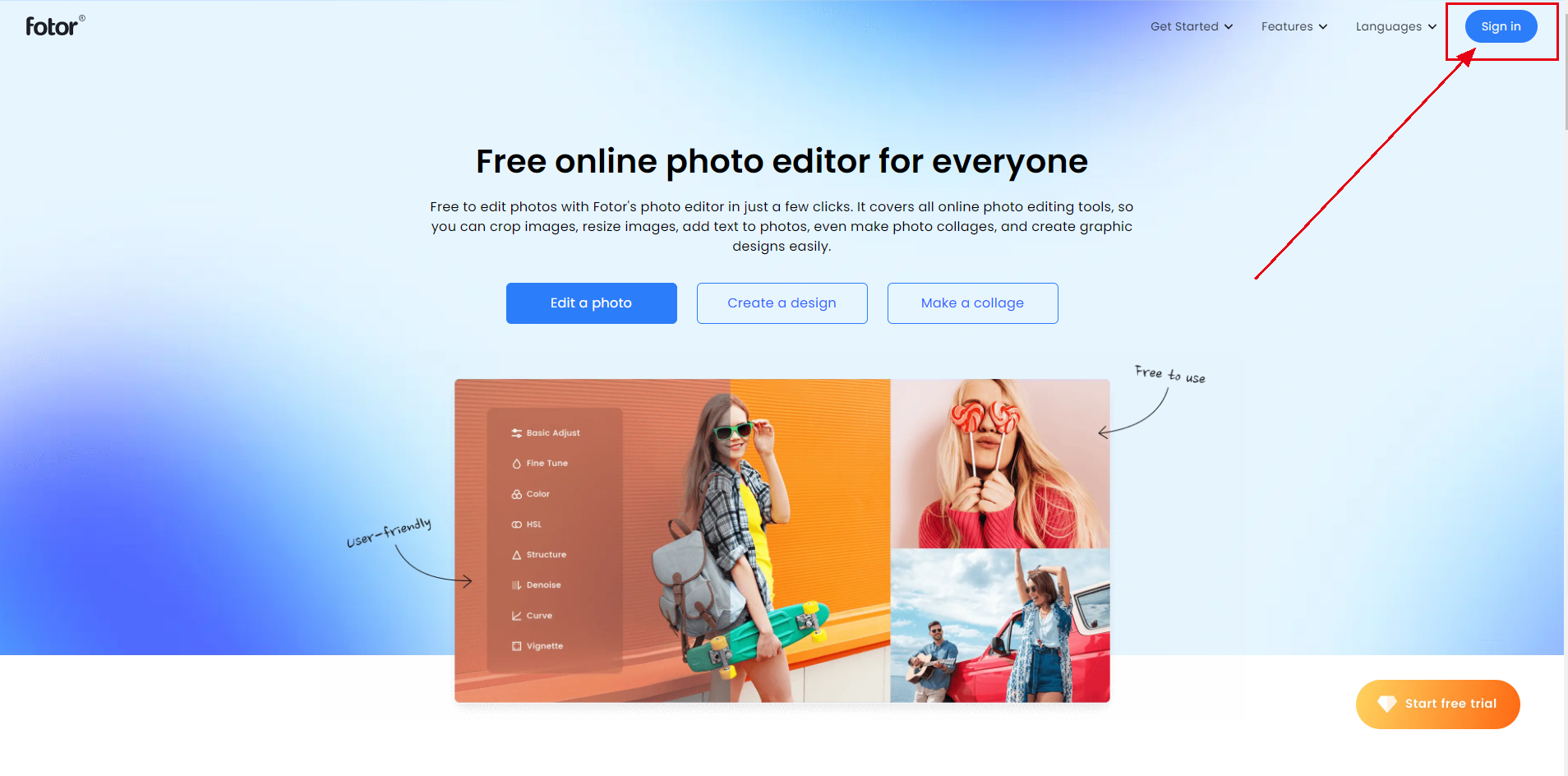 3. Click "Free Trial" or "Upload to Pro" button in the upper right or lower left corner.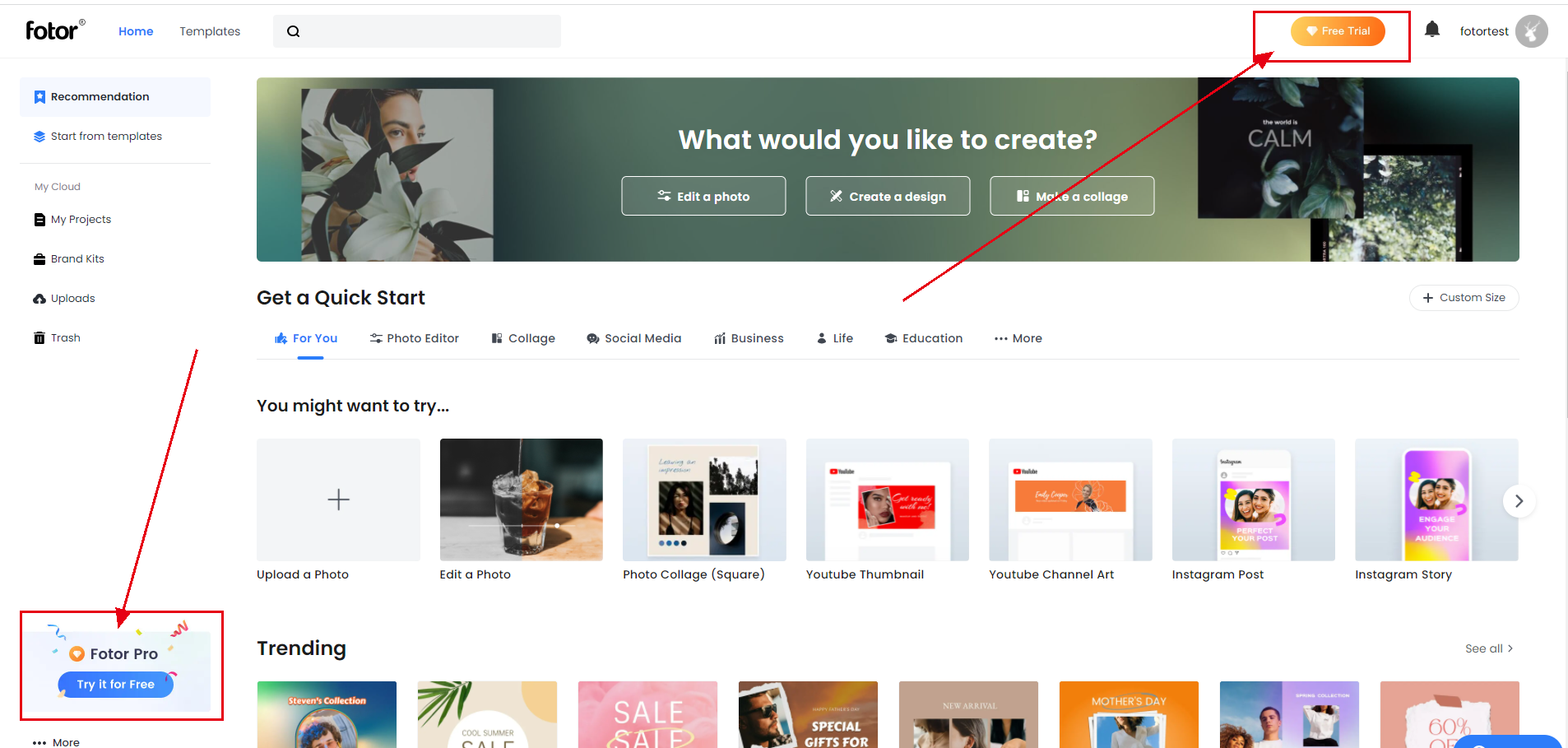 4. Click on "Have a promo code?" in the popup window.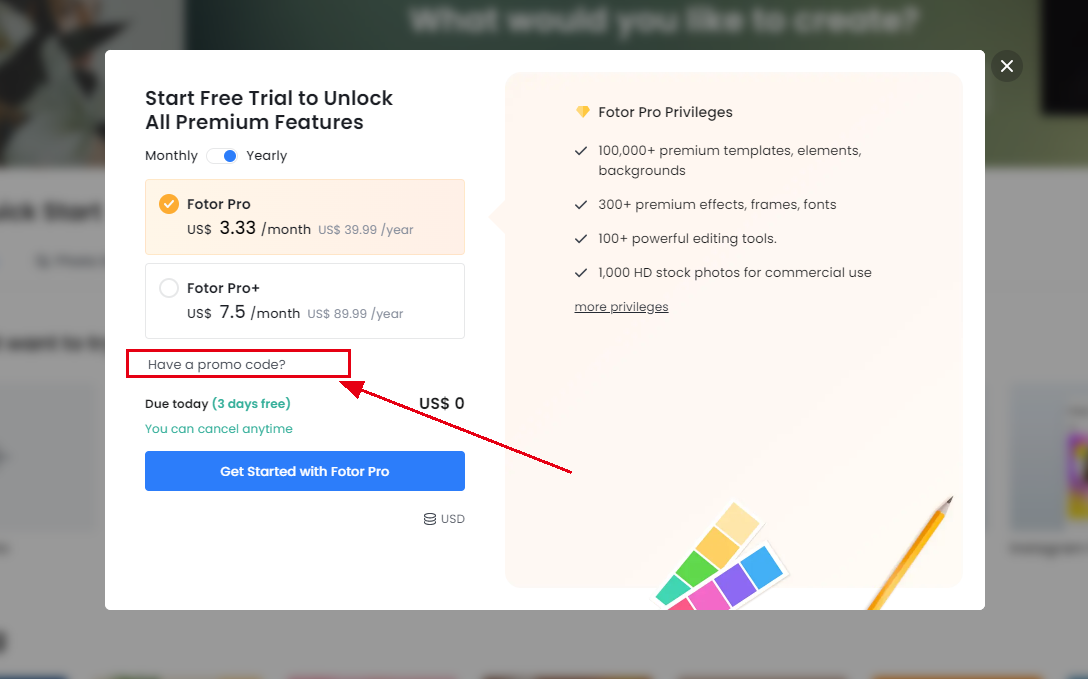 5. Input your redeem code into the input box and click the button "Verify".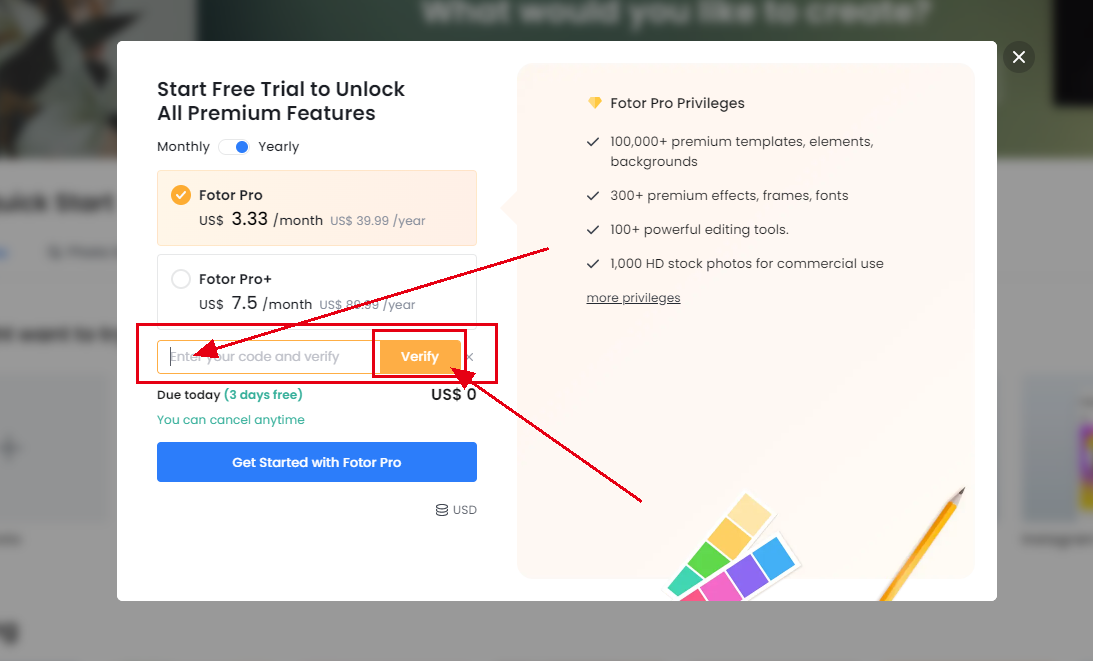 6. Click the button "Redeem Your Code" to confirm the redemption.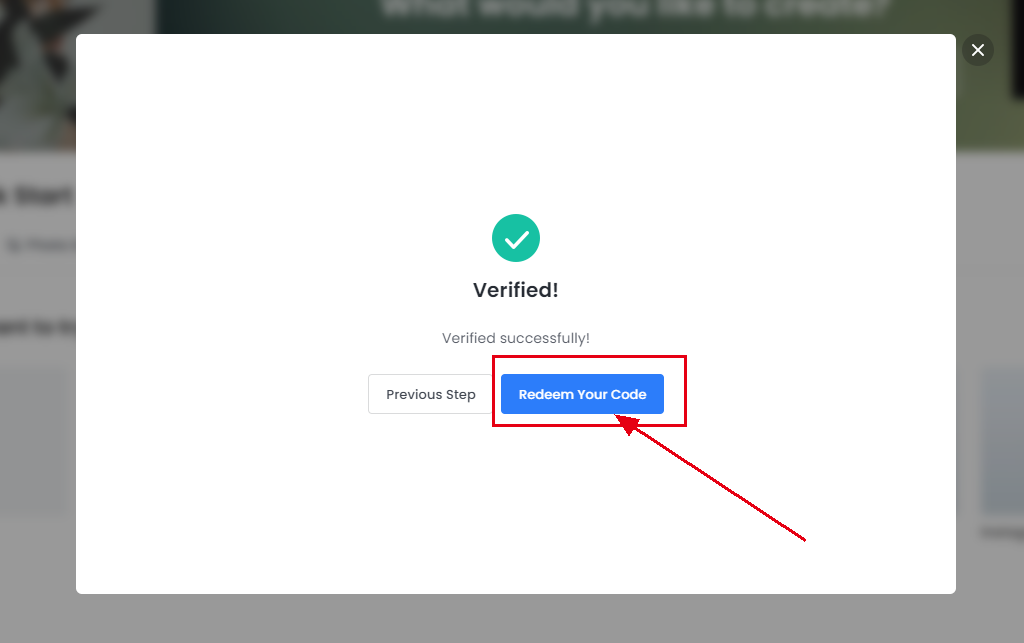 You can also redeem the redemption code on Fotor App. Simply click the sidebar menu, click on Settings, then click on Redeem to input the redemption code.