Make your photos more attractive by adding a textured background to your image. Fotor's brilliant textured backgrounds can enhance the image with your own style. Follow the steps below to add a textures background:
Step 1: Upload your image to the canvas and then click "Background Remover" to remove the original background.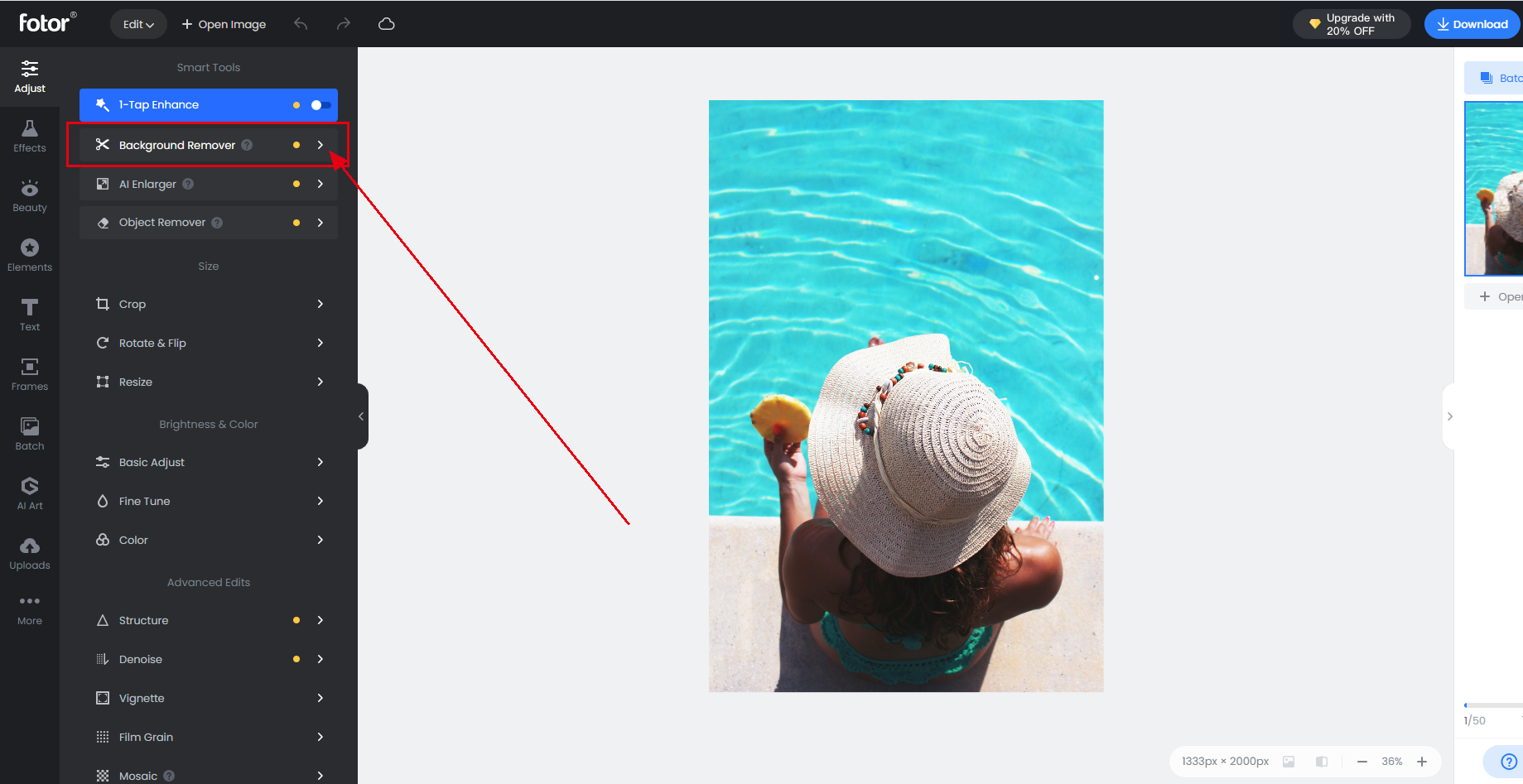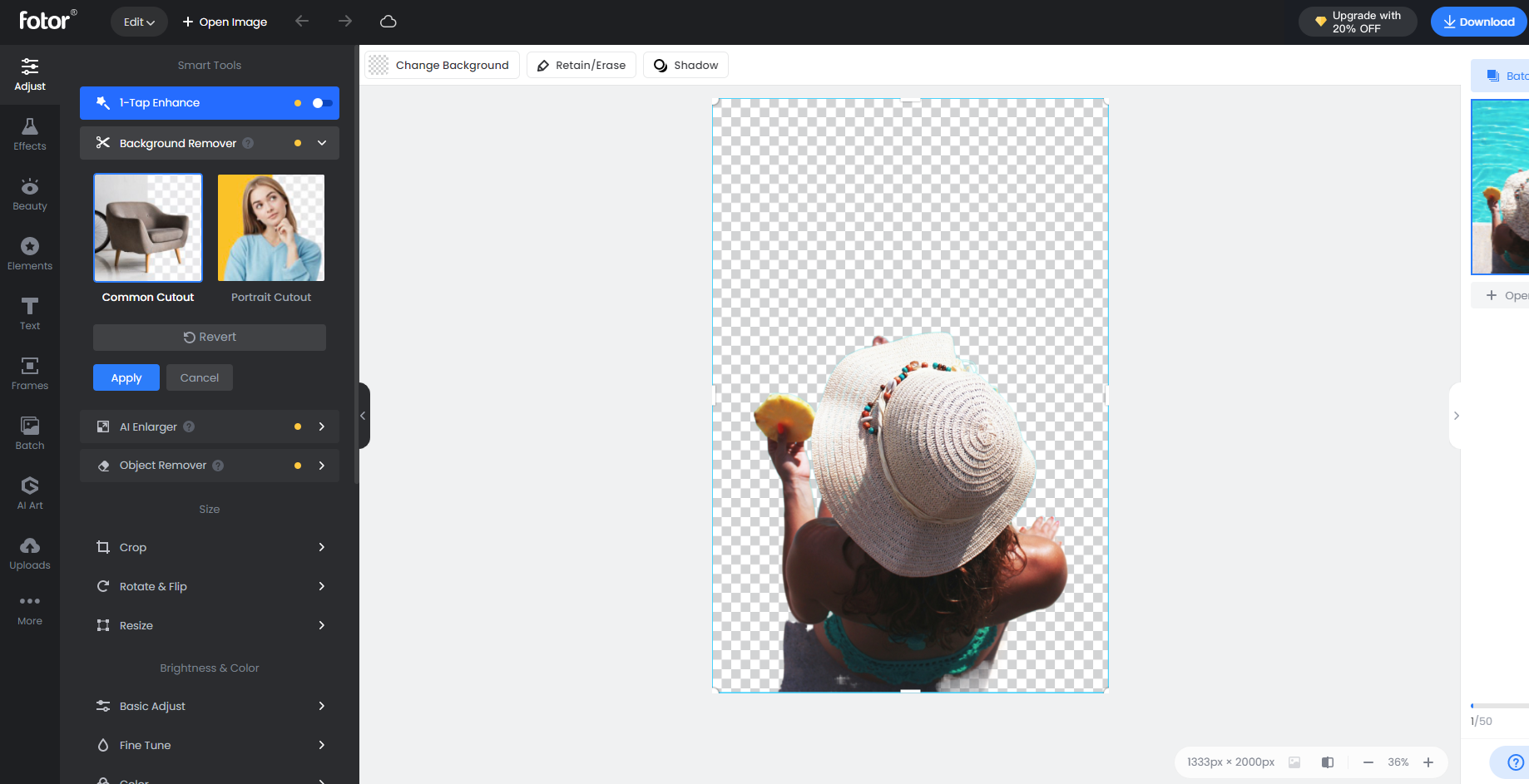 Step 2: After you remove the background of the image, you can add the textured background. Click "Background" and then choose your favorite background or upload your own picture as a background.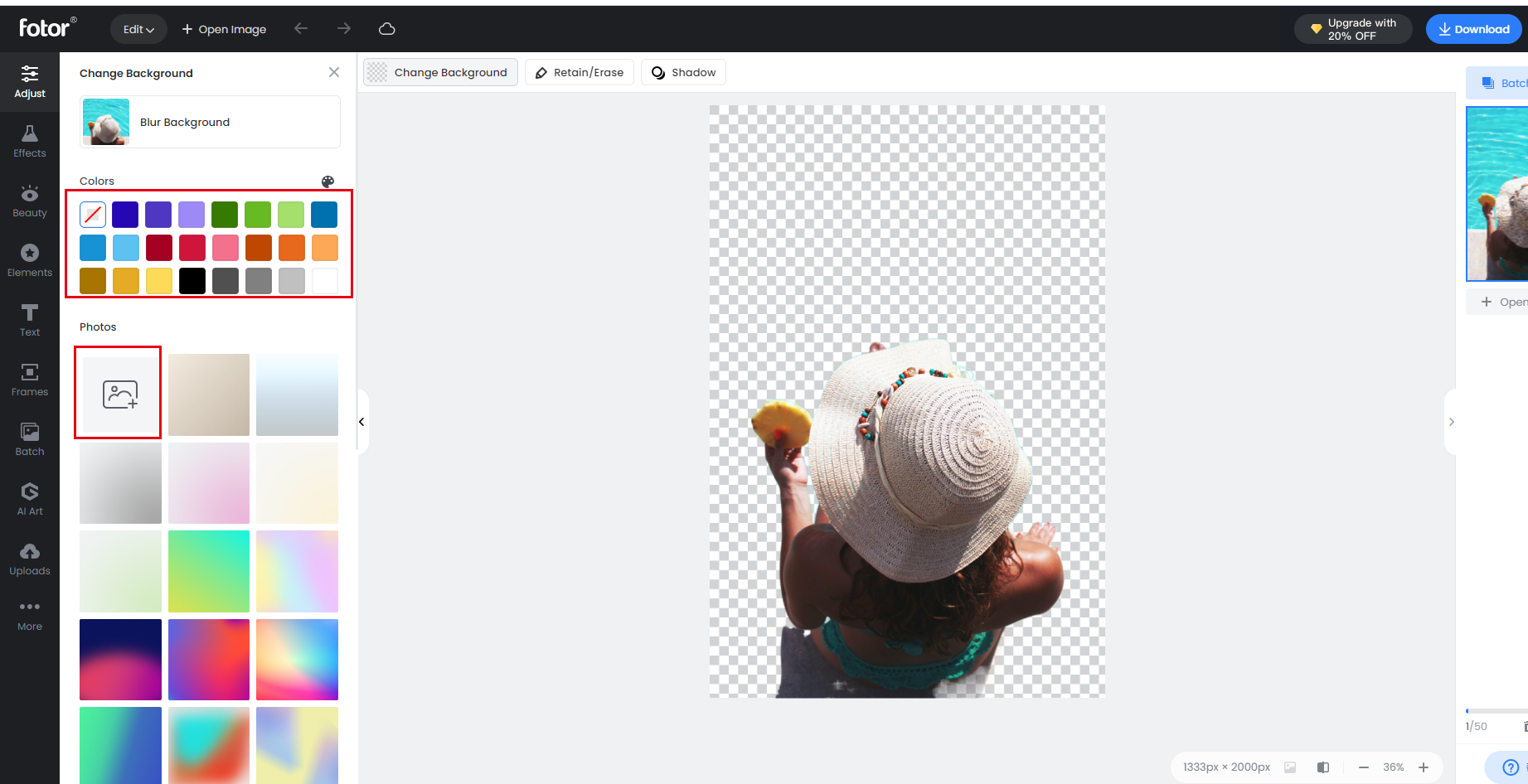 Step 3: Click apply to apply the changes.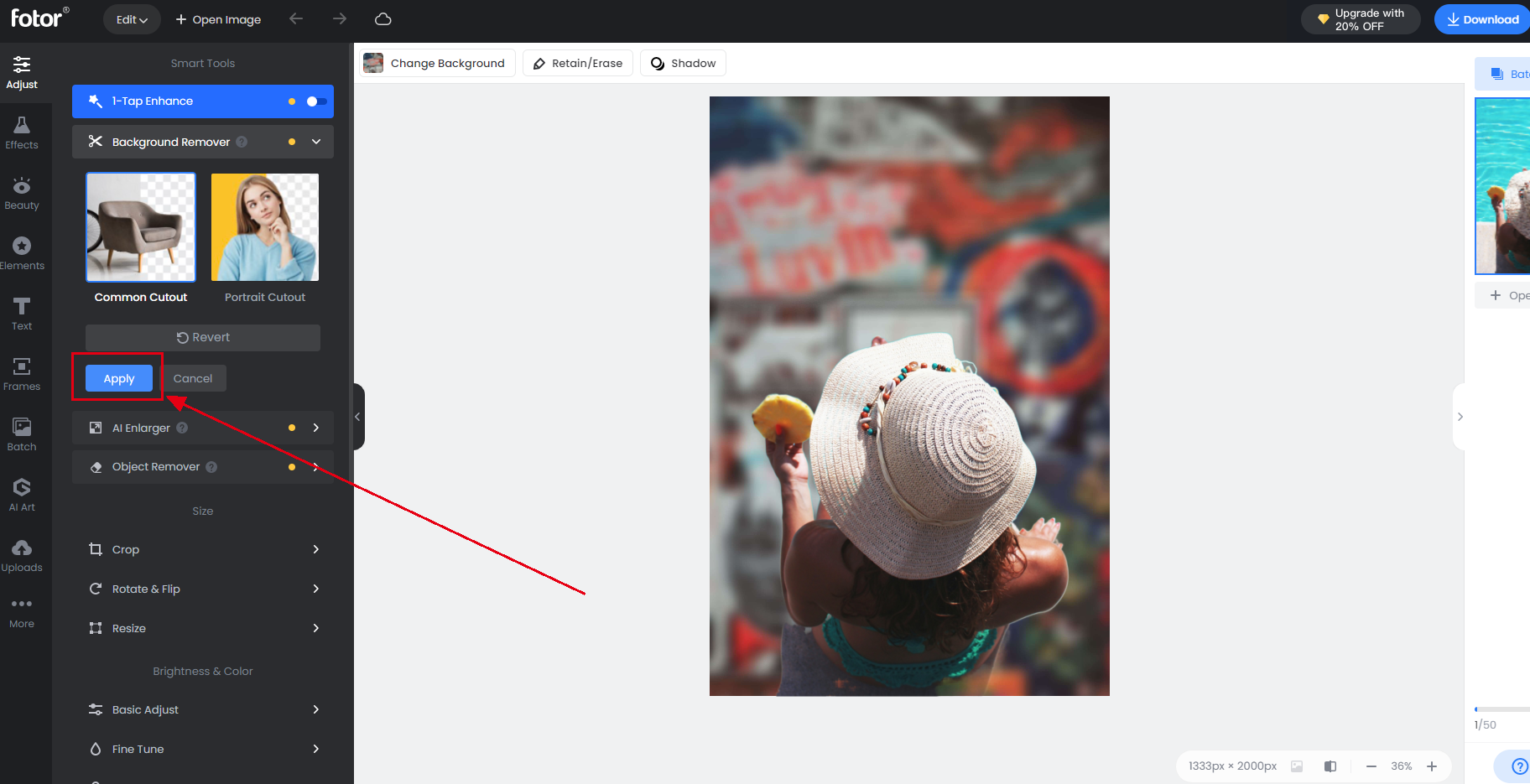 Step 3: Click "download" to download the edited picture to your computer or share it to others.