Fotor's Collage Maker provides brilliant collage layouts and professional tools, making you creating attractive photo collages in a few clicks. Follow the steps below to begin your design:
Step 1:Click "Make a Collage" on the Home Page to enter the Collage tool.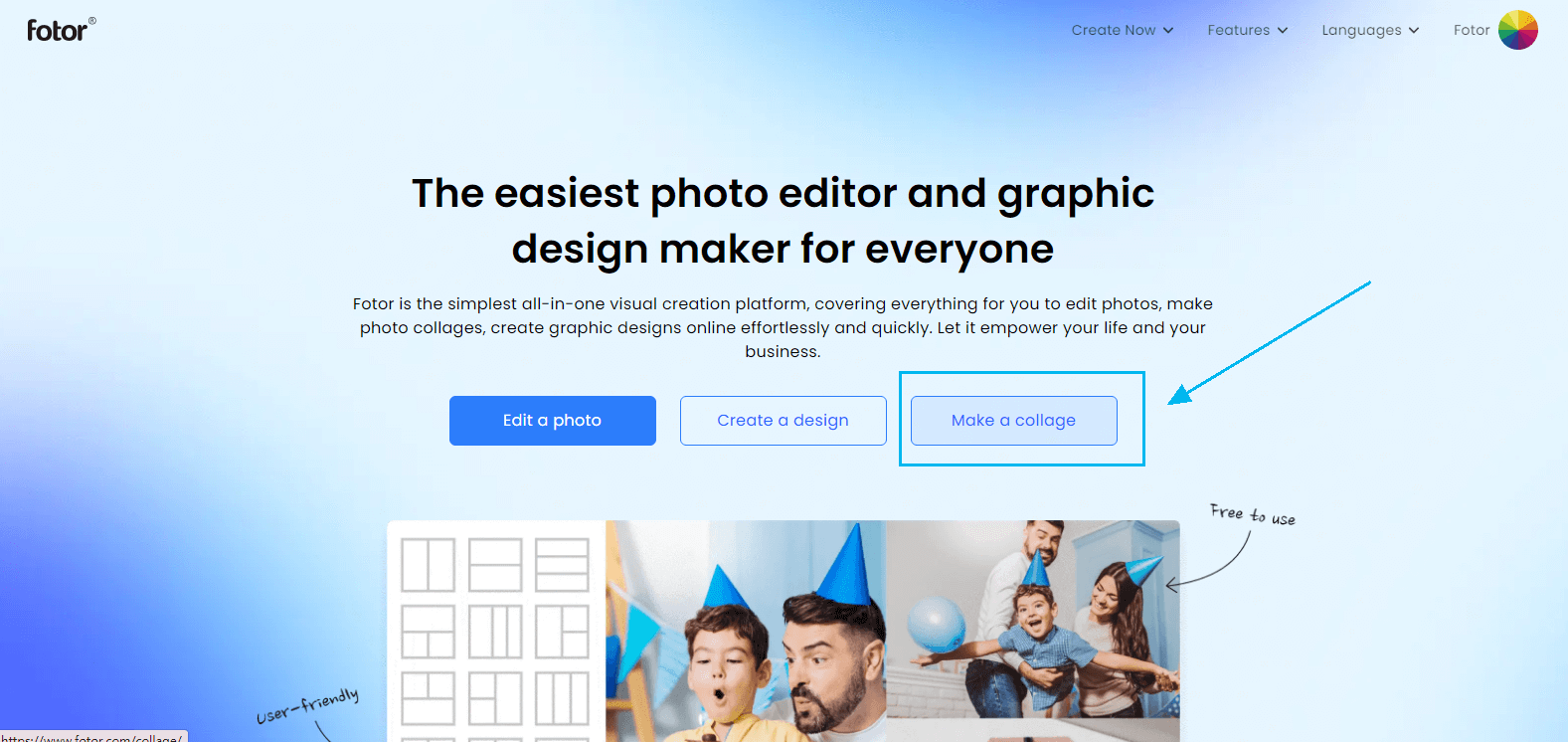 Step 2:On the Collage Hub Page, you can choose the common collage modes, such as Art Collage, Classic Collage, Funky Collage and Photo Stitching.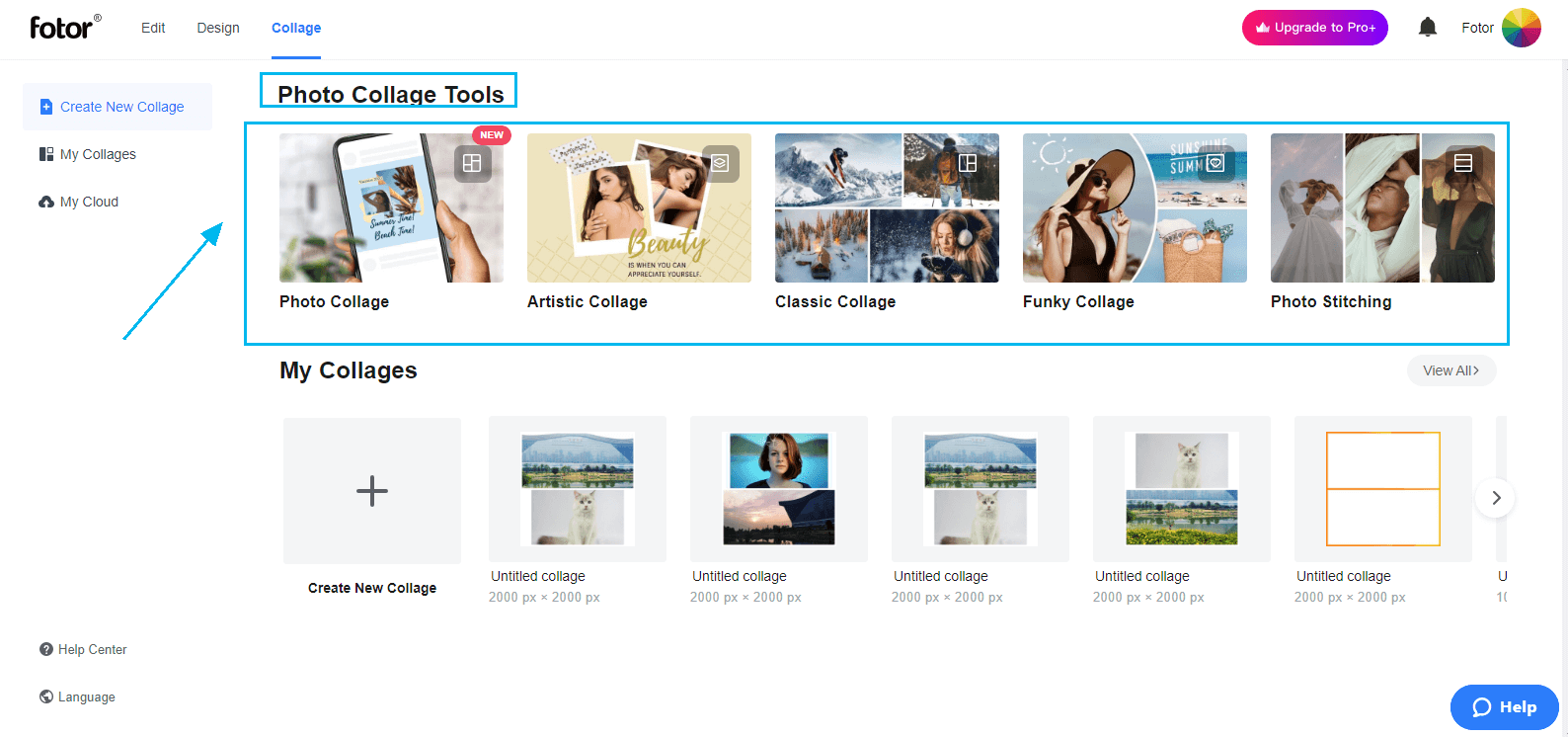 Step 3: Select a preferred template after you browse all the collage layouts .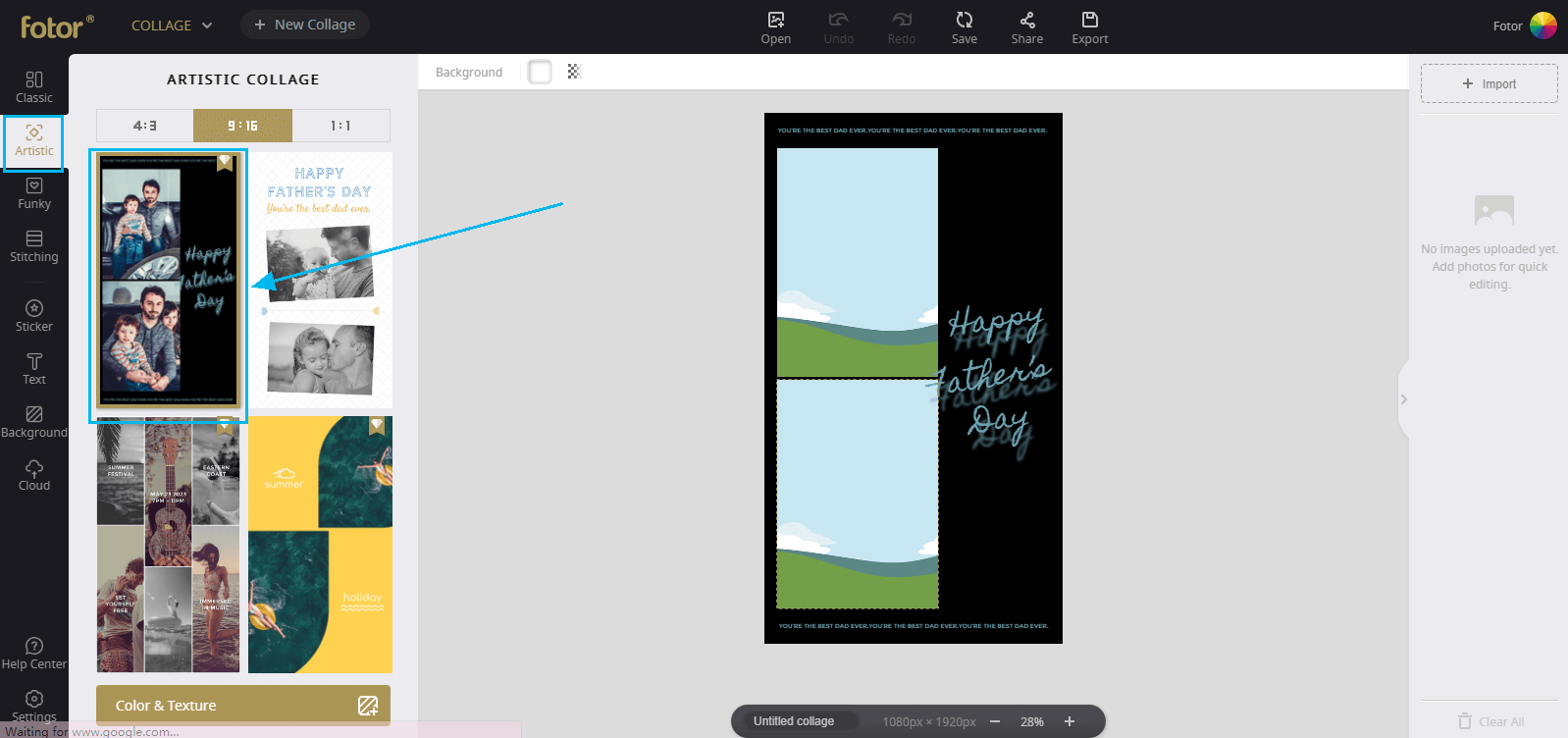 Step 4: Upload images: upload from the "Cloud" in the left toolbar or click "Import" in the upper right corner.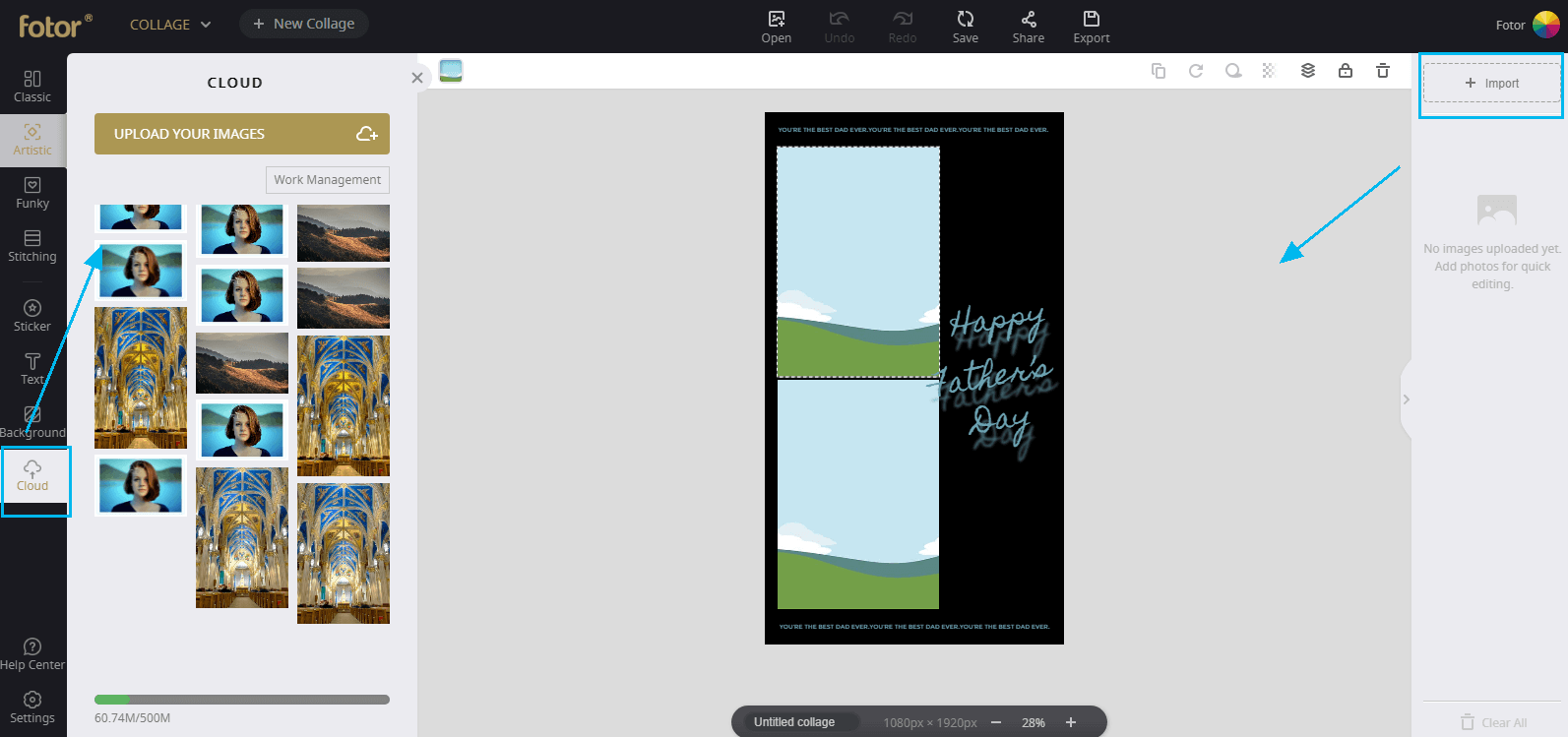 Step 5: Click the "Unlock" button in the upper right corner to adjust the size, orientation, and position of the image, etc.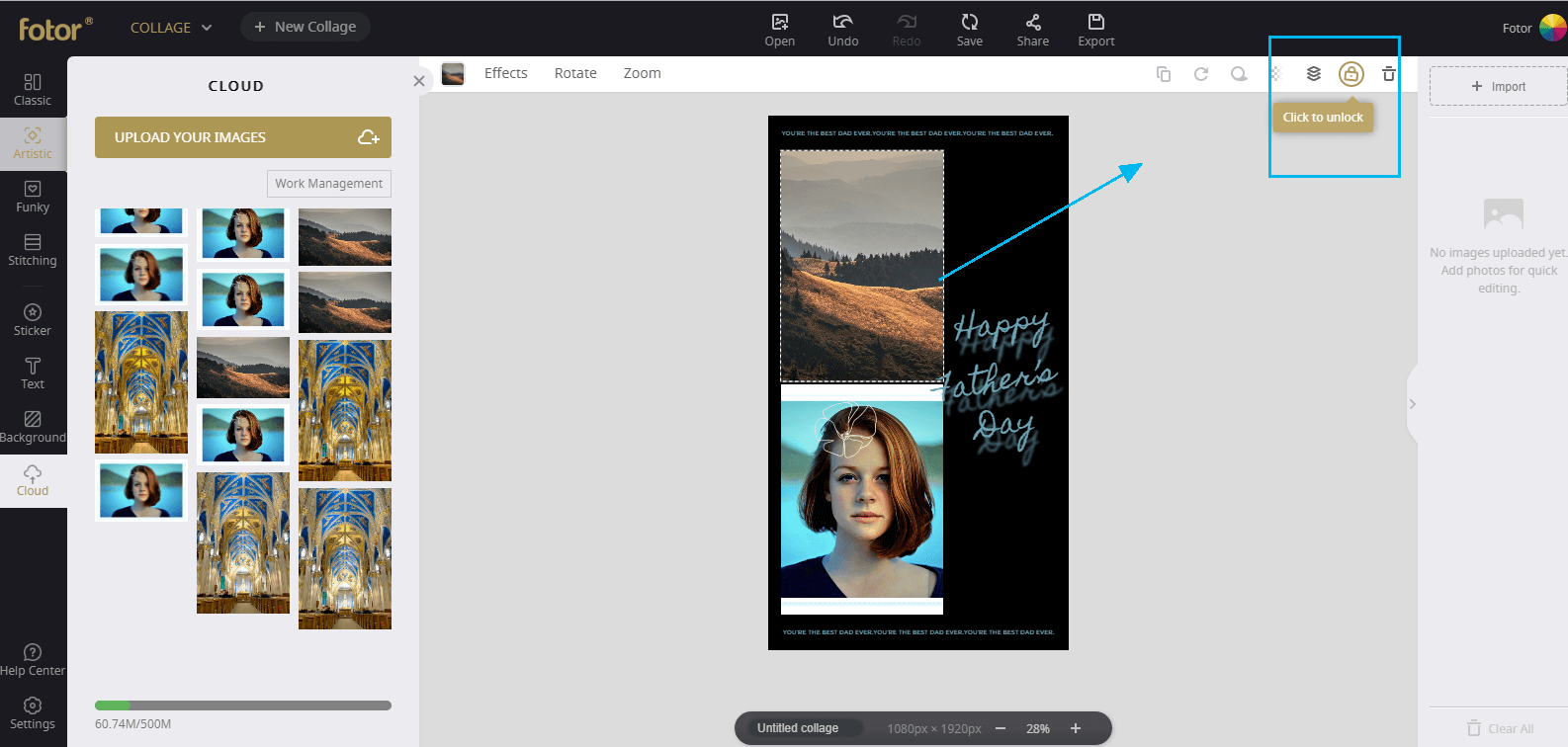 Step 6: Stickers and text can be inserted in the left toolbar. At the top you can adjust the text size, color, font size, font, bold and slant, etc.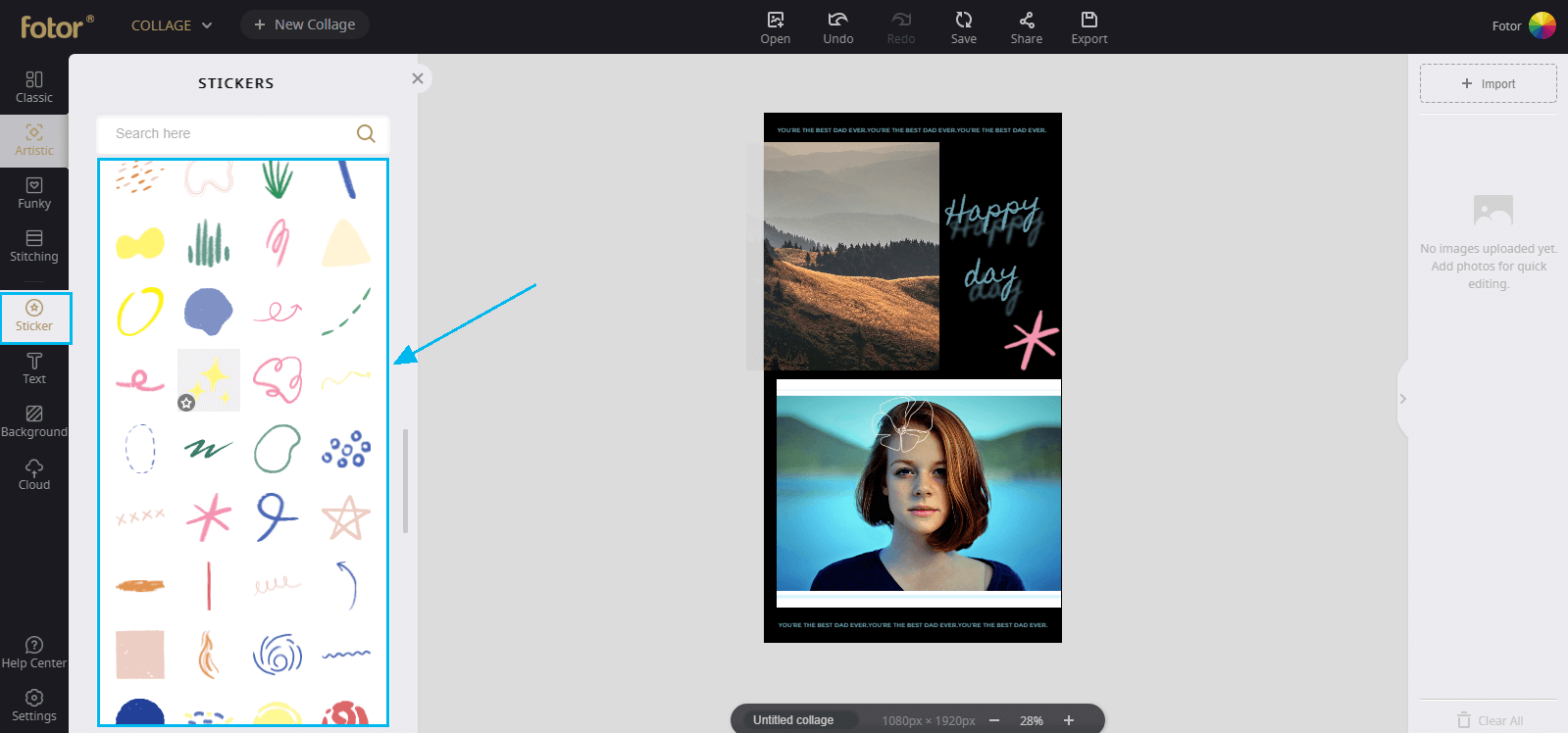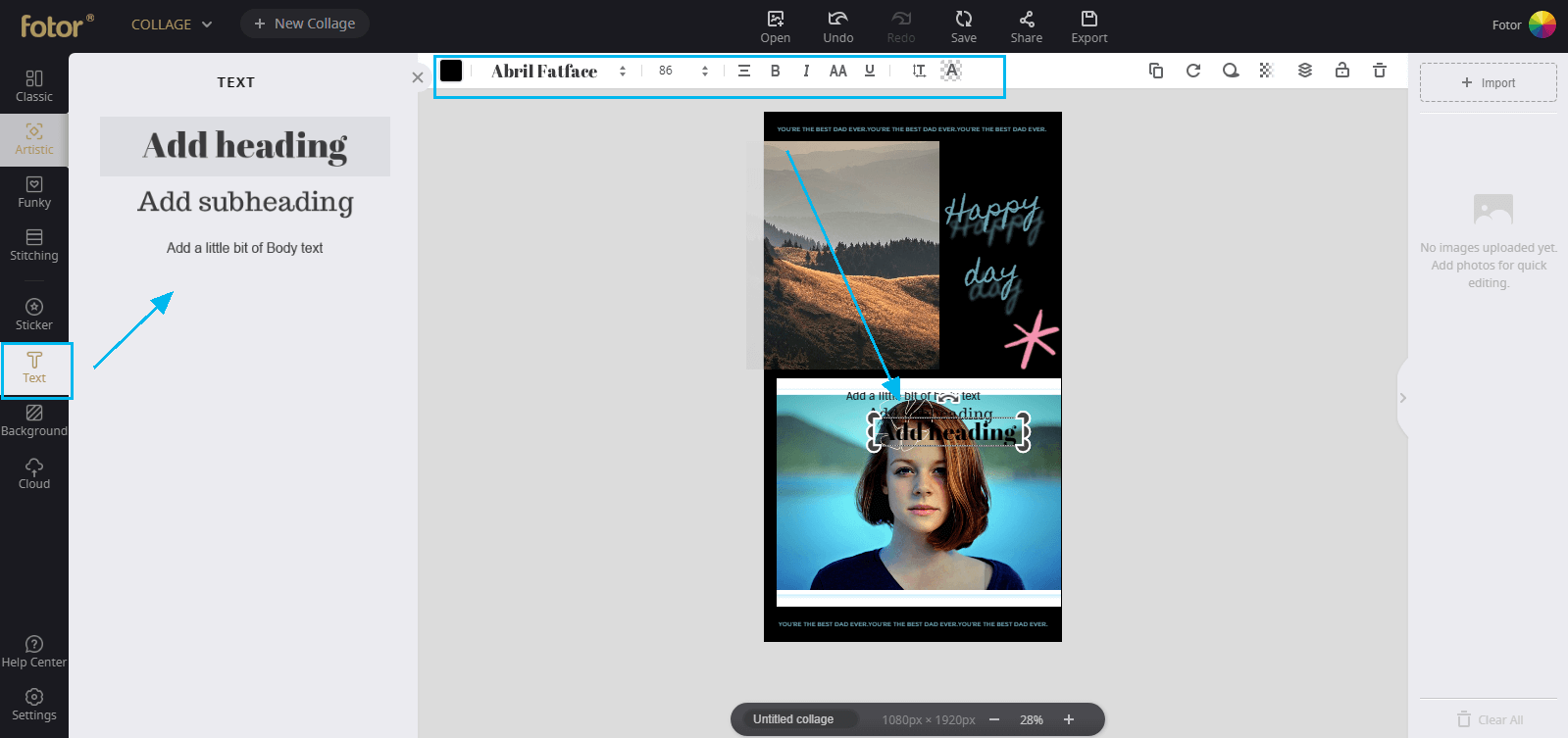 Step 7: Once your work is complete, you can choose to Save, Share and Export above.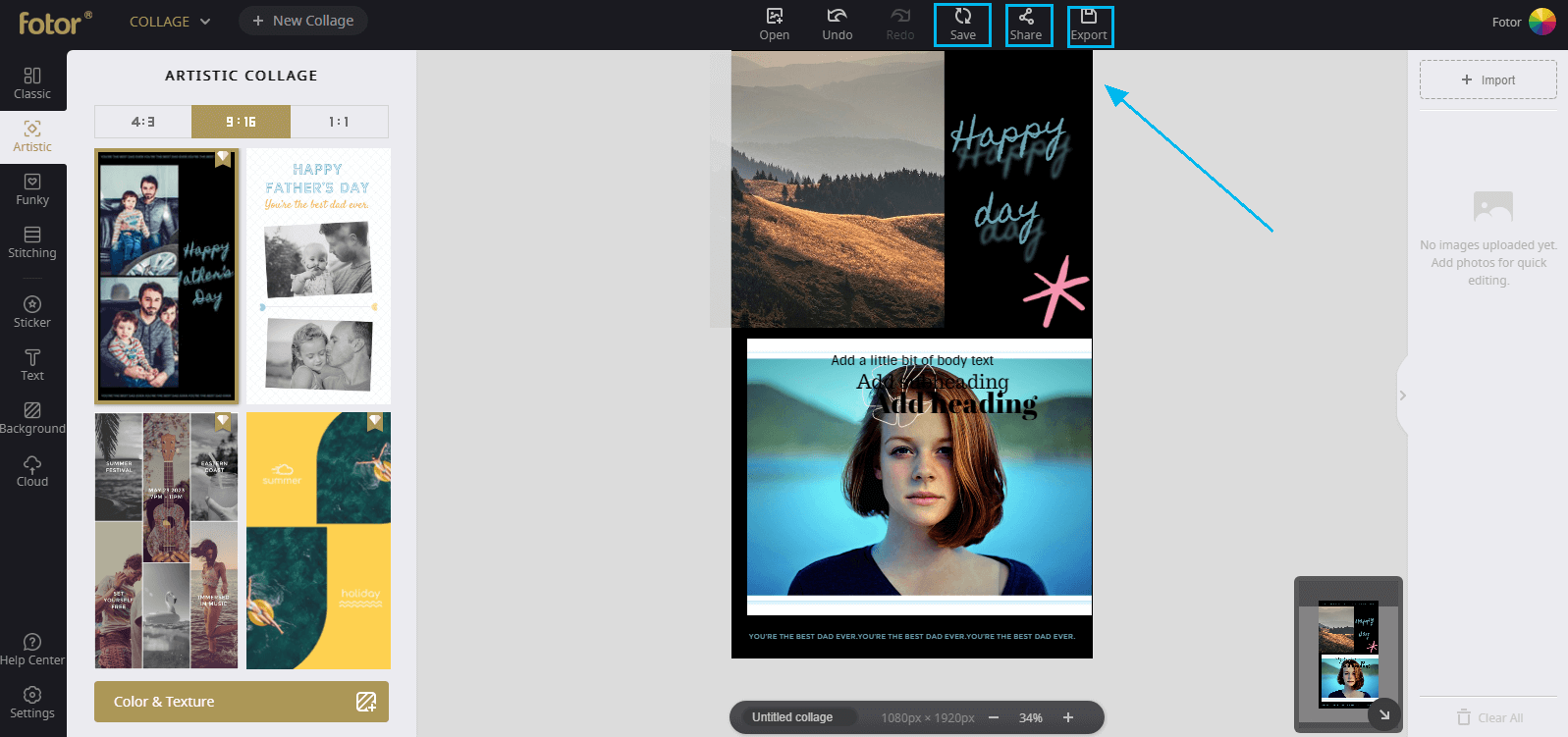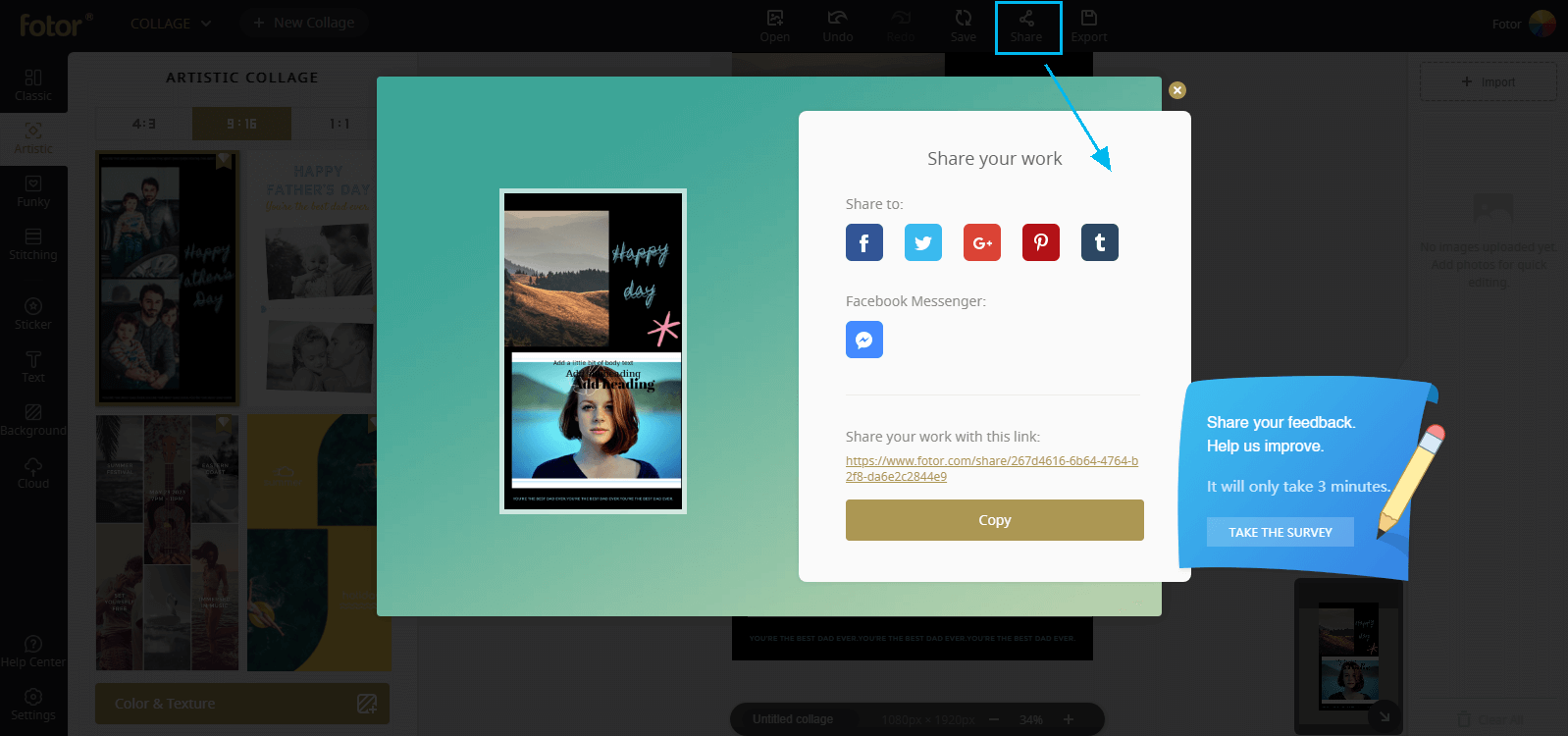 Step 8: The saved collages can be viewed and managed in "My Collages" on the collage hub page.
Click the "More" icon of the collage image to copy, rename or delete the collage work.
You can also click on the small box in the upper left corner to batch select and delete.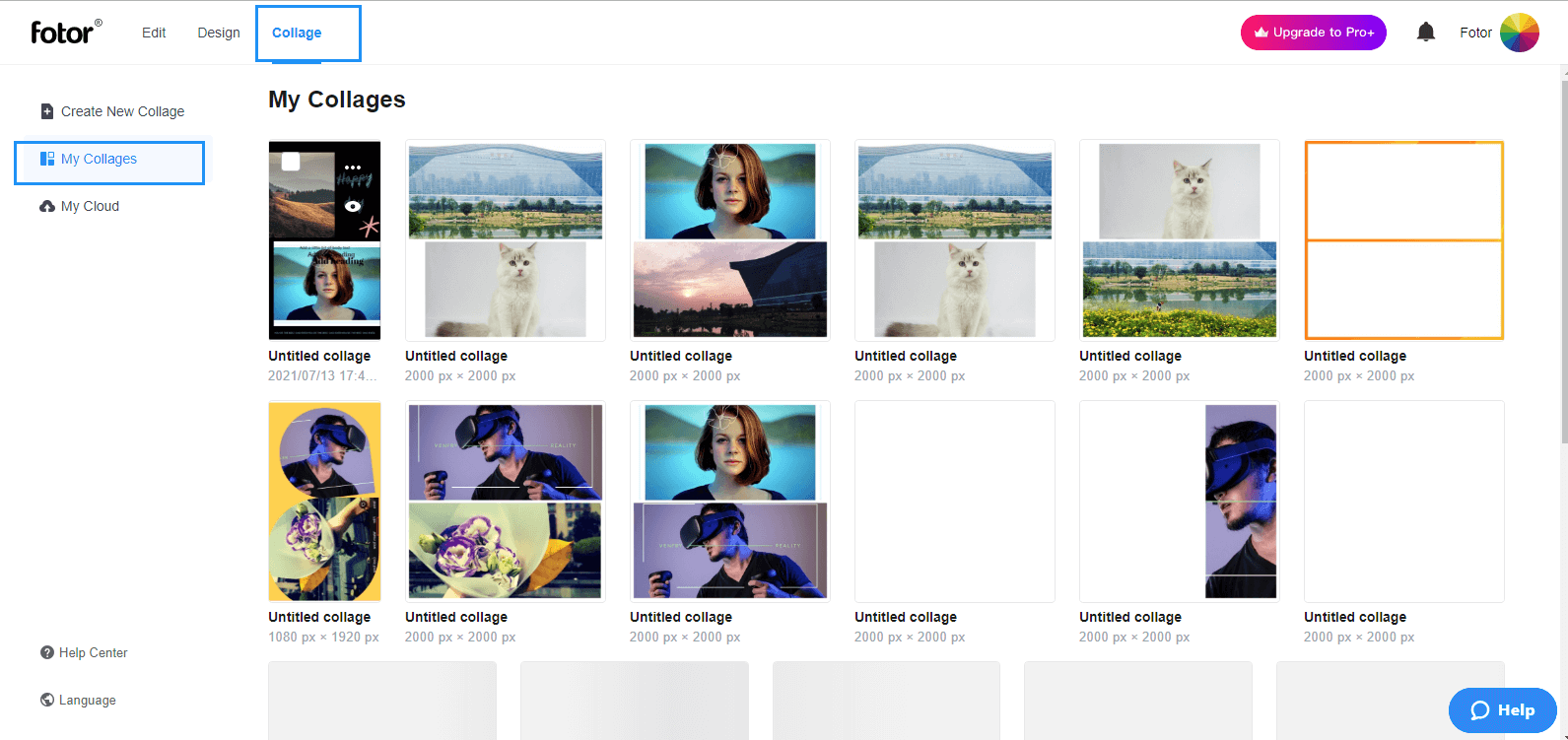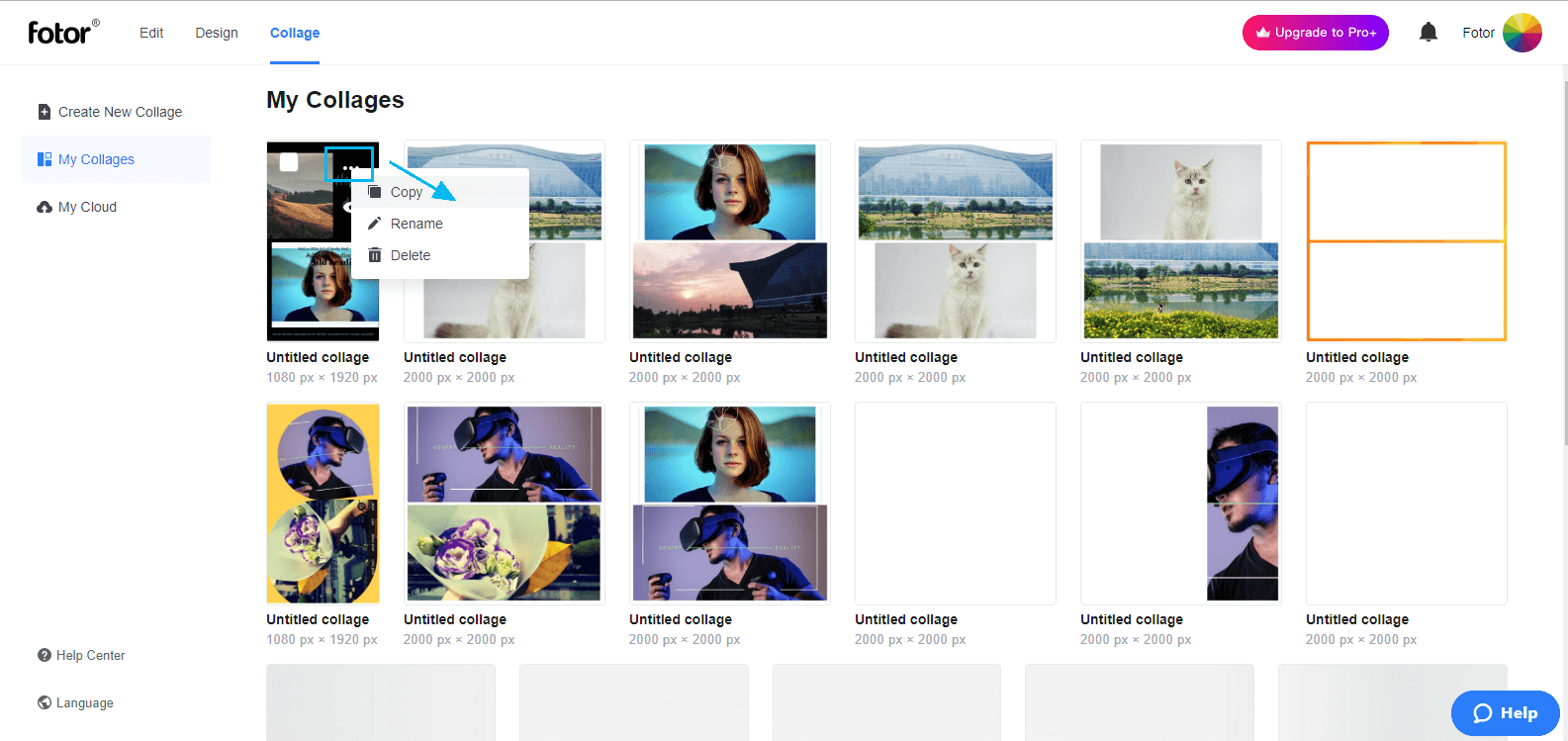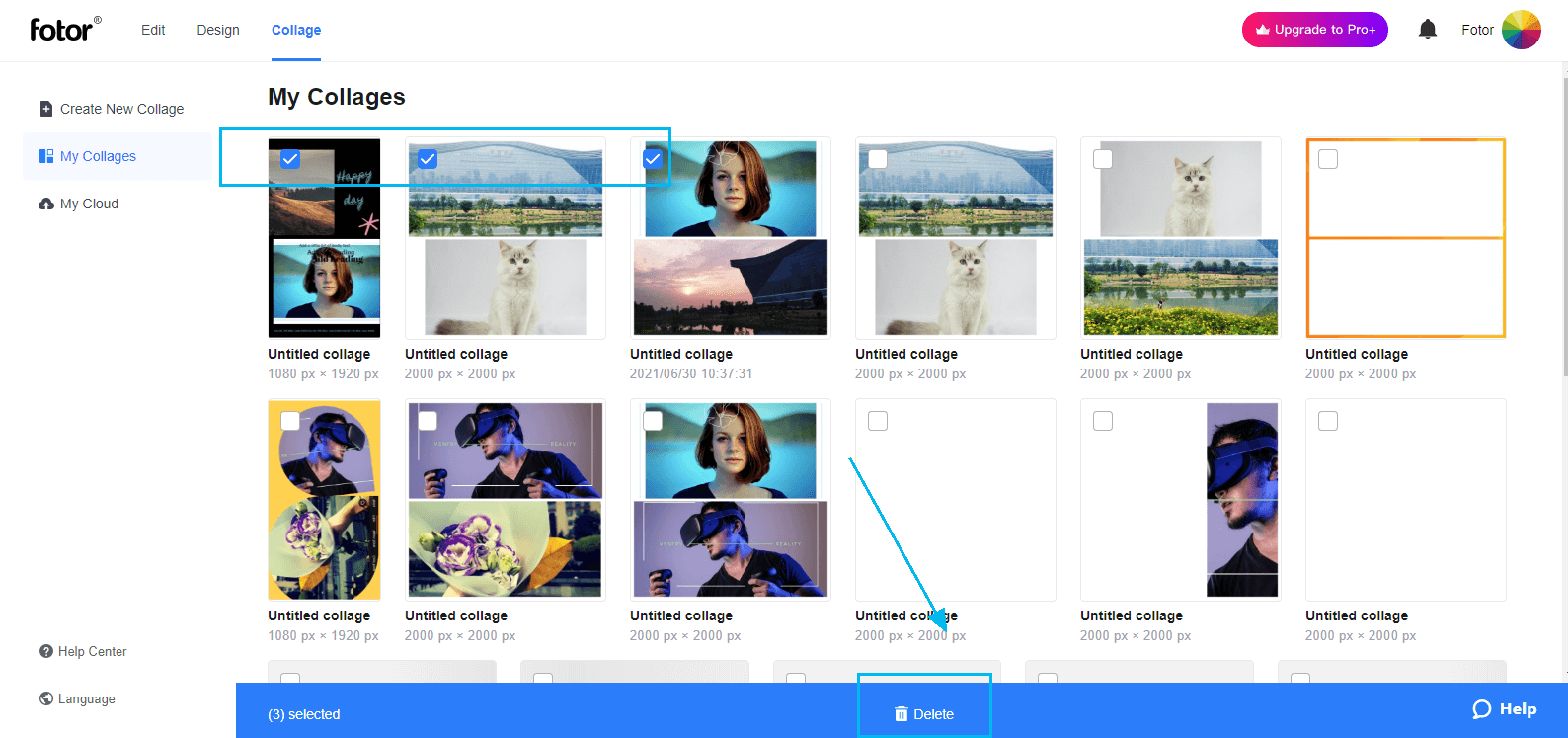 Step 9: Manage cloud images:
Click on the top right corner to upload images to the cloud for easy uploading of images for future collages.
Click on the "New Folder" to sort the colleges.
Click "More" in the upper right corner of the cloud images to edit, design, move to folders or delete images.