Fotor's online photo editor comes packed with tons of great features to help you perfect your photos. With just a few clicks, you can enhance photos, retouch portraits, remove backgrounds, apply effects, create photo collages easily and quickly.
Step 1: Click to enter Fotor Home page. and click on the "Edit a Photo" button to go to our Editor tool. Or, you can directly visit Fotor Photo Editor.
Step 2: Upload photos then you will see the main editor features on the left menu bar: AI Tools, Adjust, Effects, Beauty, Frames, Text, Elements and Batch, each with a specific set of tools.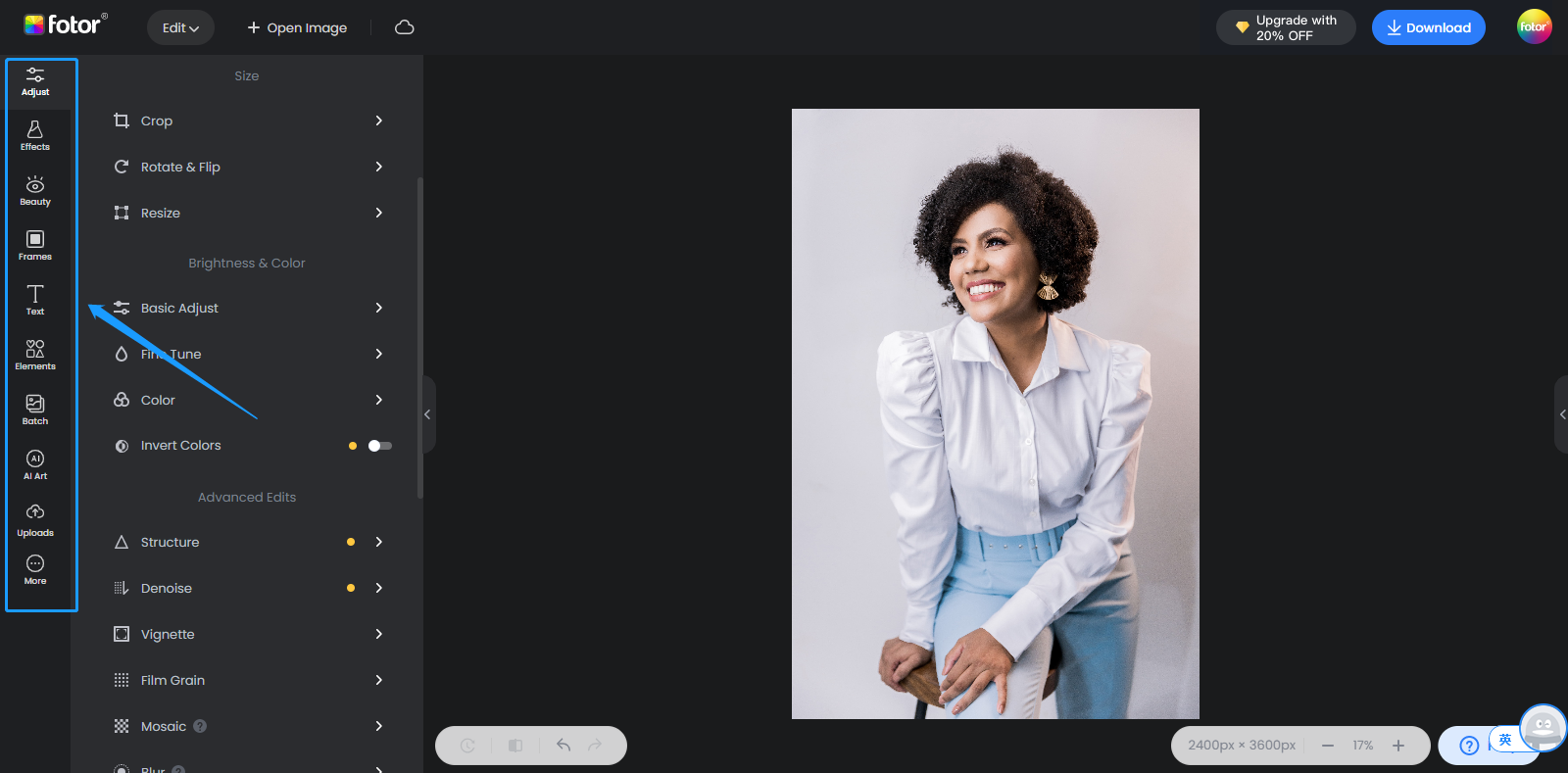 If you are not familiar with the tool, you can visit the Tutorials to get a general idea and learn how to proceed. Please click on "More" > "Tutorials" and you will see a brief introduction about the use of each section.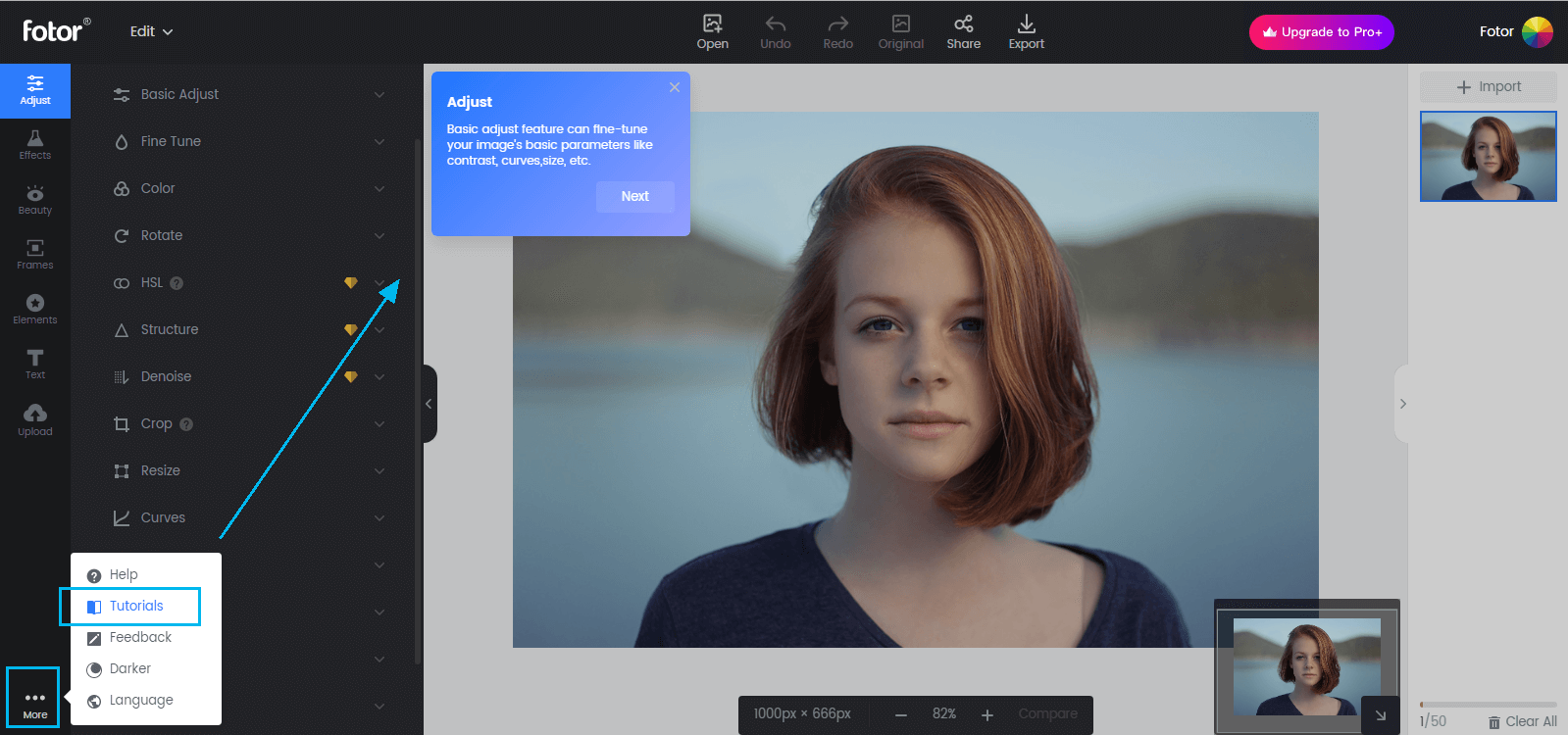 Now you can make your edits!
Basic Adjust feature can fine-tune your image's basic parameters like contrast, curve, size, HDR, one-Tap Enhance, background vignette, etc.
In the Effects section, you can Enhance the image with 200+ effects such as focus, color highlight, Go Art and customize it with pixelate and color splash features.
In the Beauty section, you can Apply powerful portrait touchup tools to your photo to bring out a radiating look including beauty for eyes and mouth.
Step 3: If you don't want to save the previous steps, you can choose "Undo" or "Original".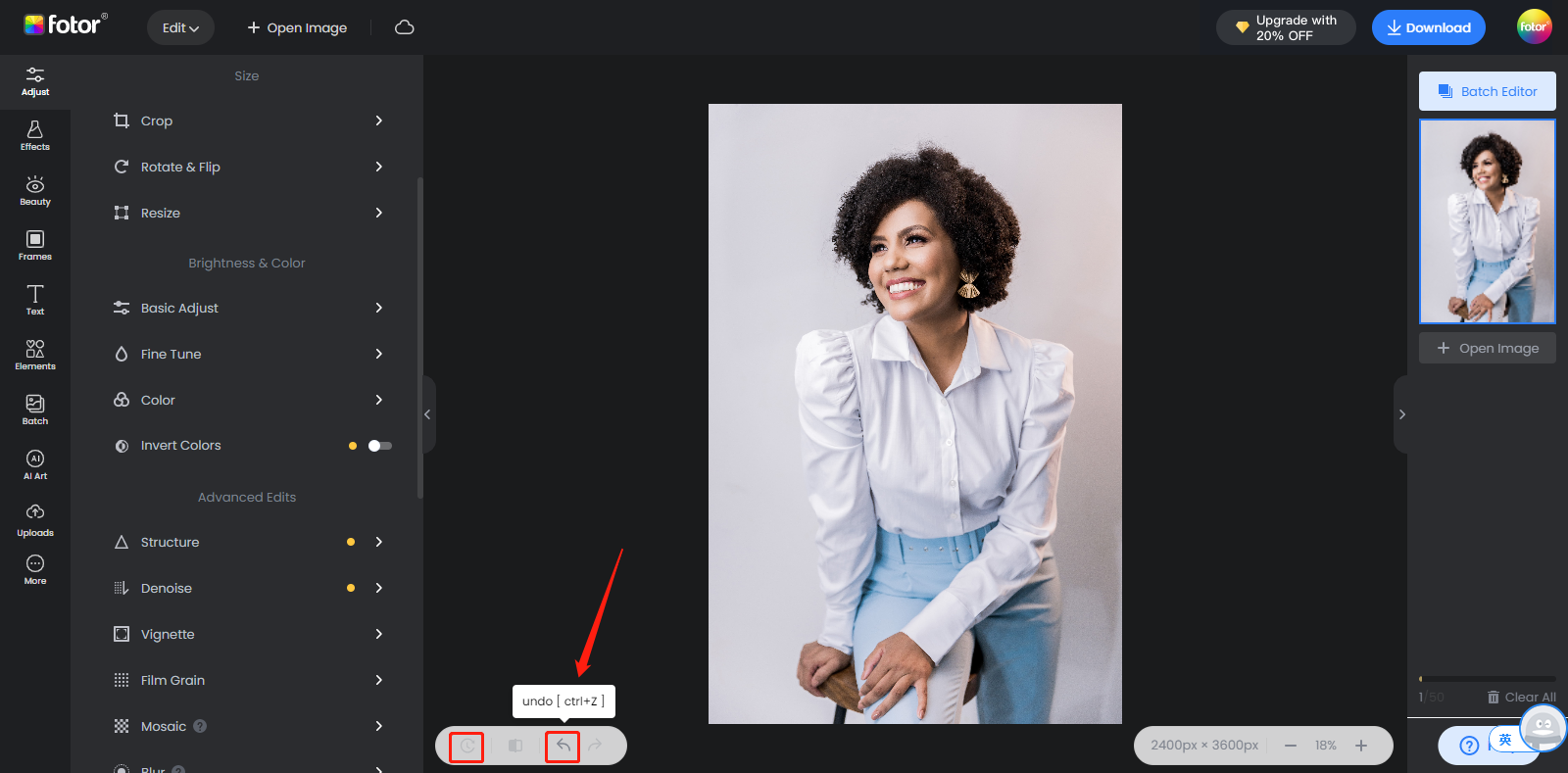 Step 4: When you finish the editing, click "Download" and choose the format to download the image to your computer.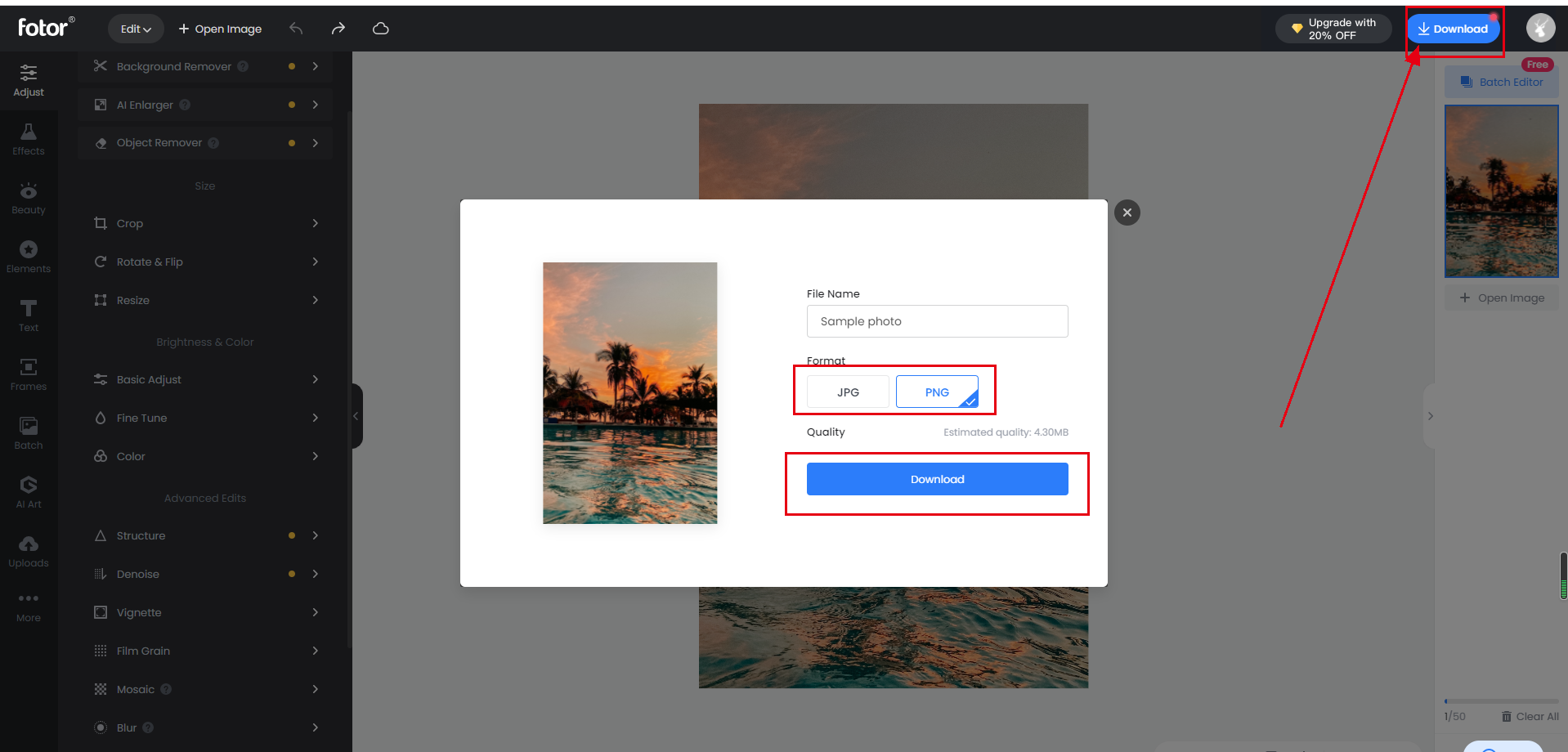 If you still have questions, please contact us.