Fotor offers a wide selection of design templates to help you create design graphics in minutes for any occasion. There are most popular free templates for reference such as poster templates, Instagram templates, Facebook post templates, card templates, flyer templates, ticket templates, presentation templates, logo templates and more.
All of them are well-designed with suitable text, images, and graphics. You can also scratch from the beginning. To get started with those design templates, there are multiple ways you can try. After you choose a template, you can edit it yourself to create a new design as well.
Step 1:Click Create a Design on the Home Page to enter the Design tool.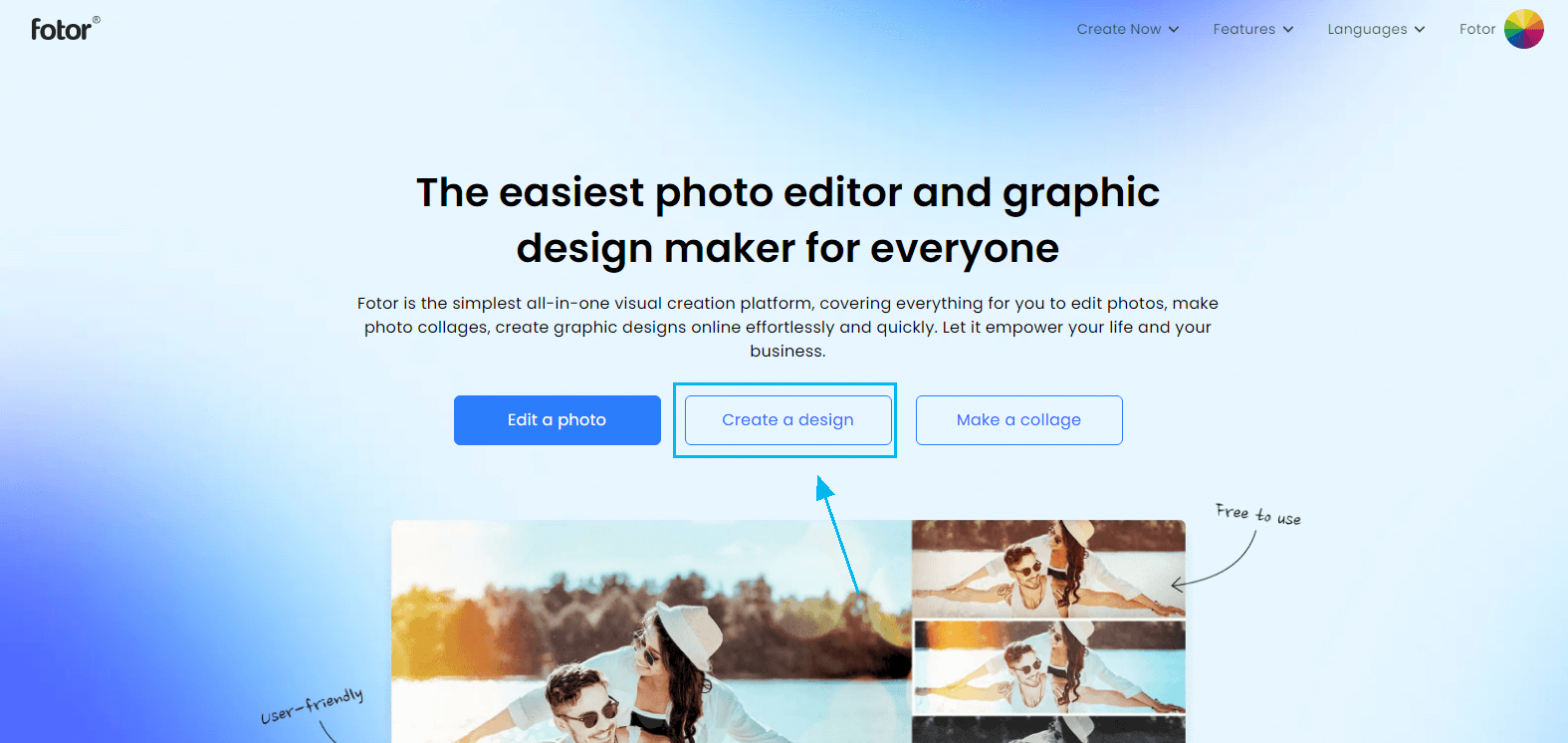 Step 2: Click Create New Design to check out the template recommendations or scroll down the mouse to see more template options. Select a template type based on design needs, such as posters, Instagram and Facebook posts, cards, flyers, tickets, reports, PPTs, logos and more.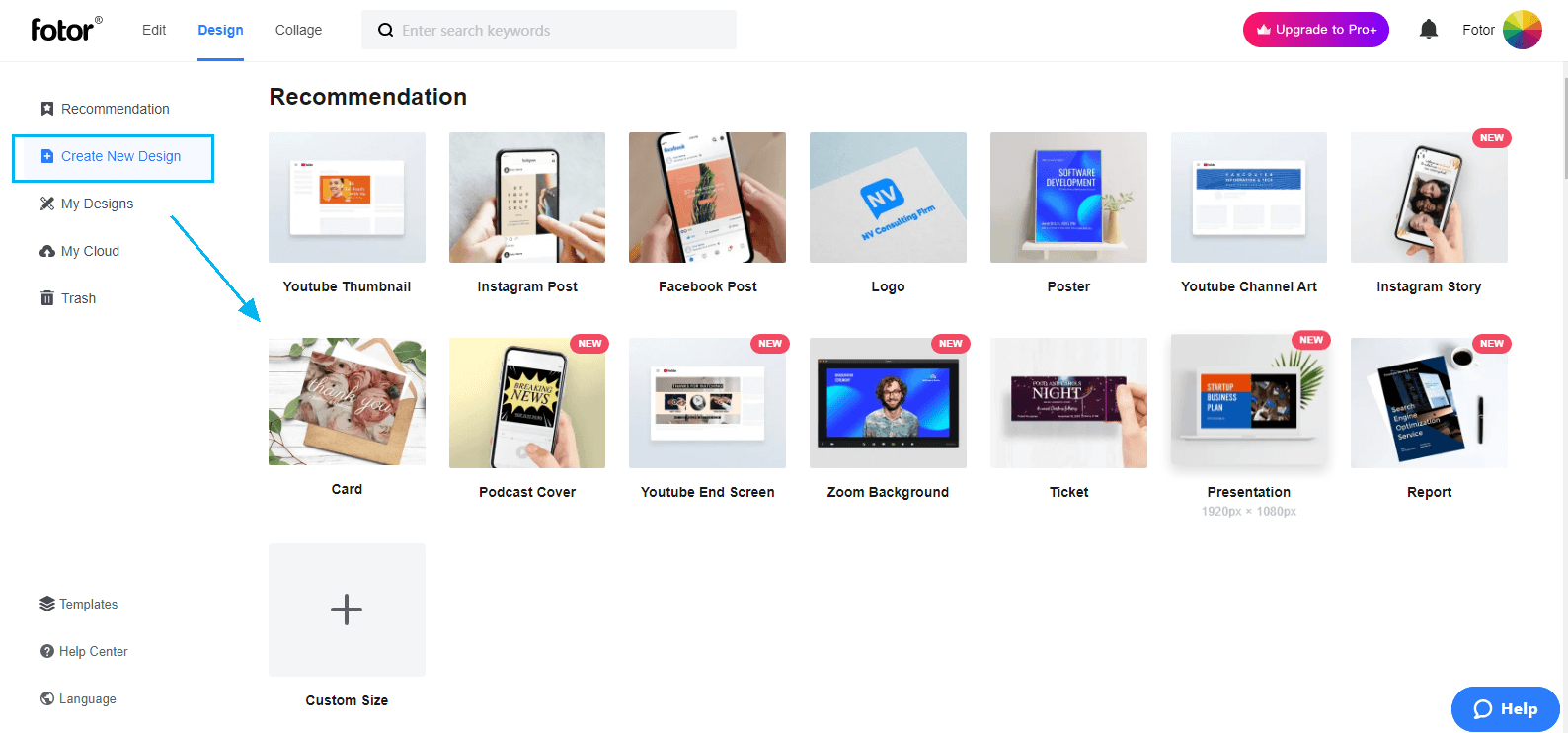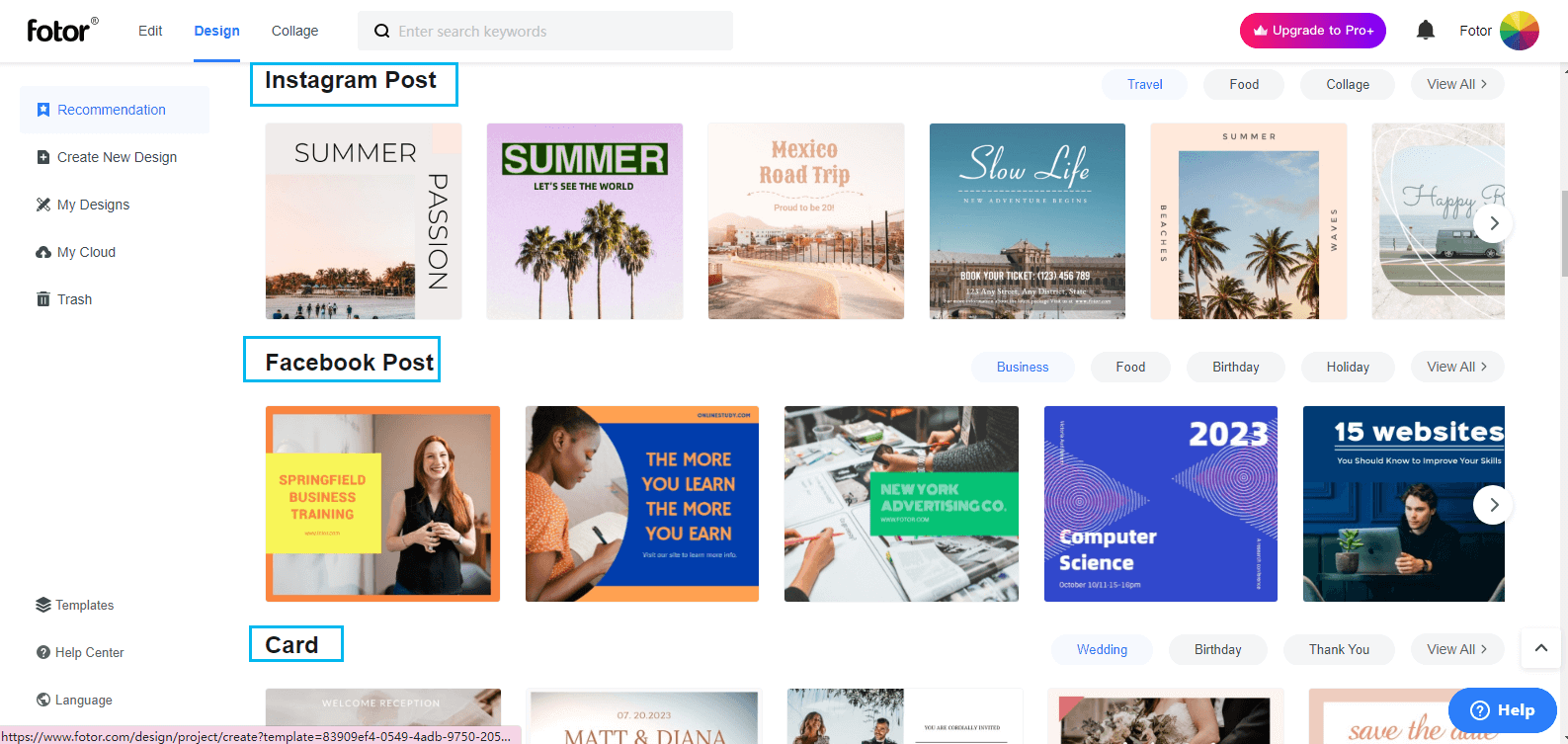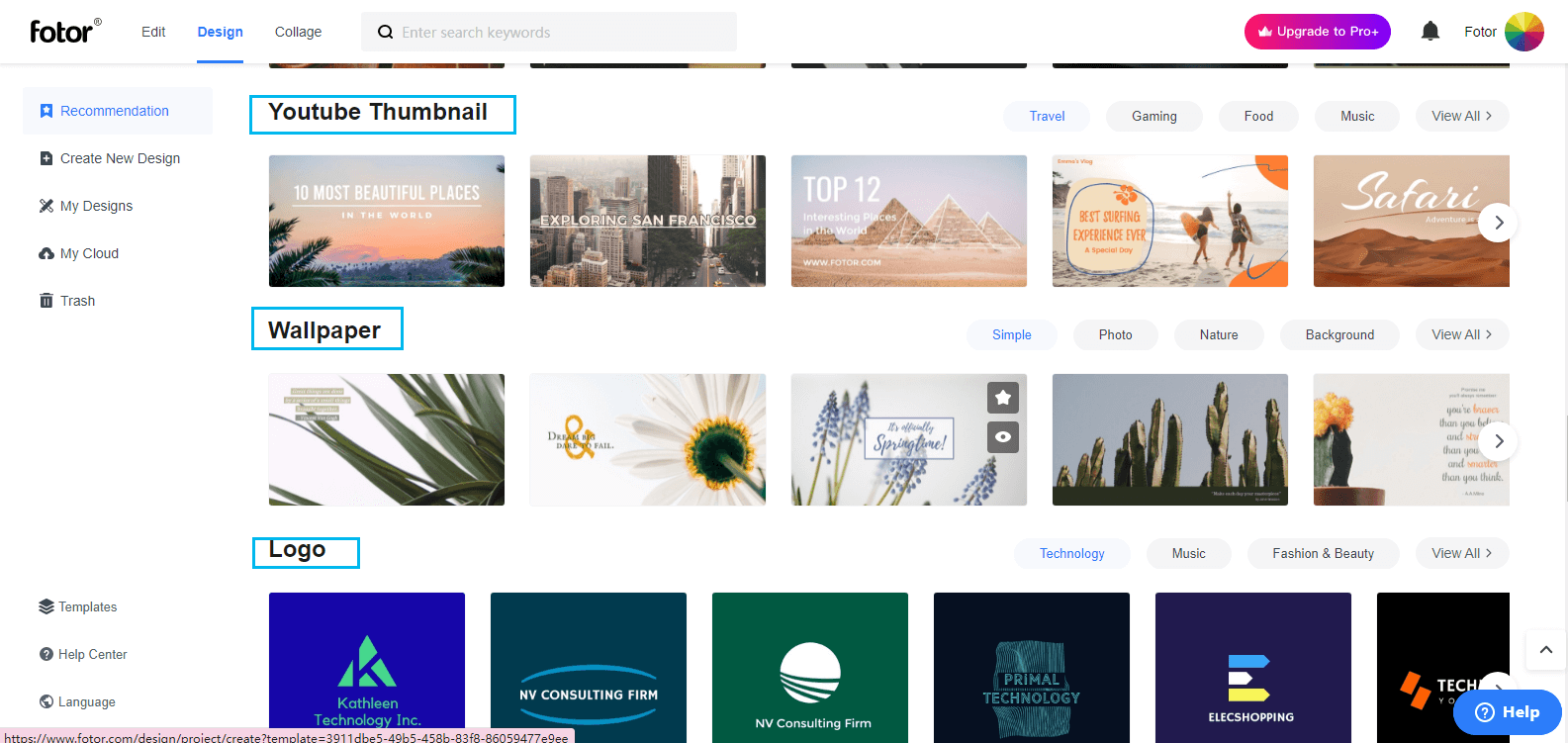 Step 3: You can also customize the size of the template by clicking on "Create New Design" > select "Custom Size" > enter a custom length and width or select a common size.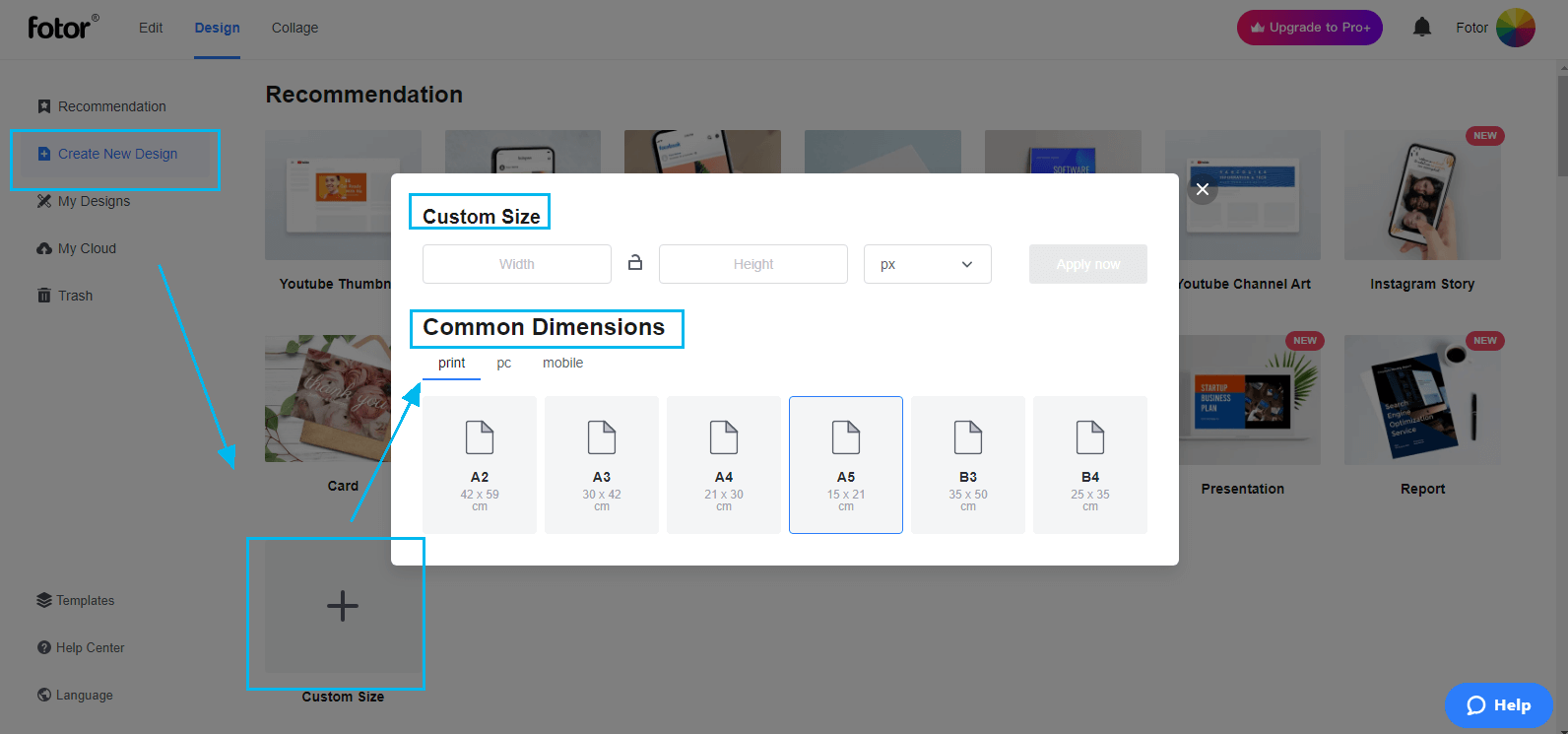 Step 4: After entering the Design tool, search for template keywords above to get templates of related themes.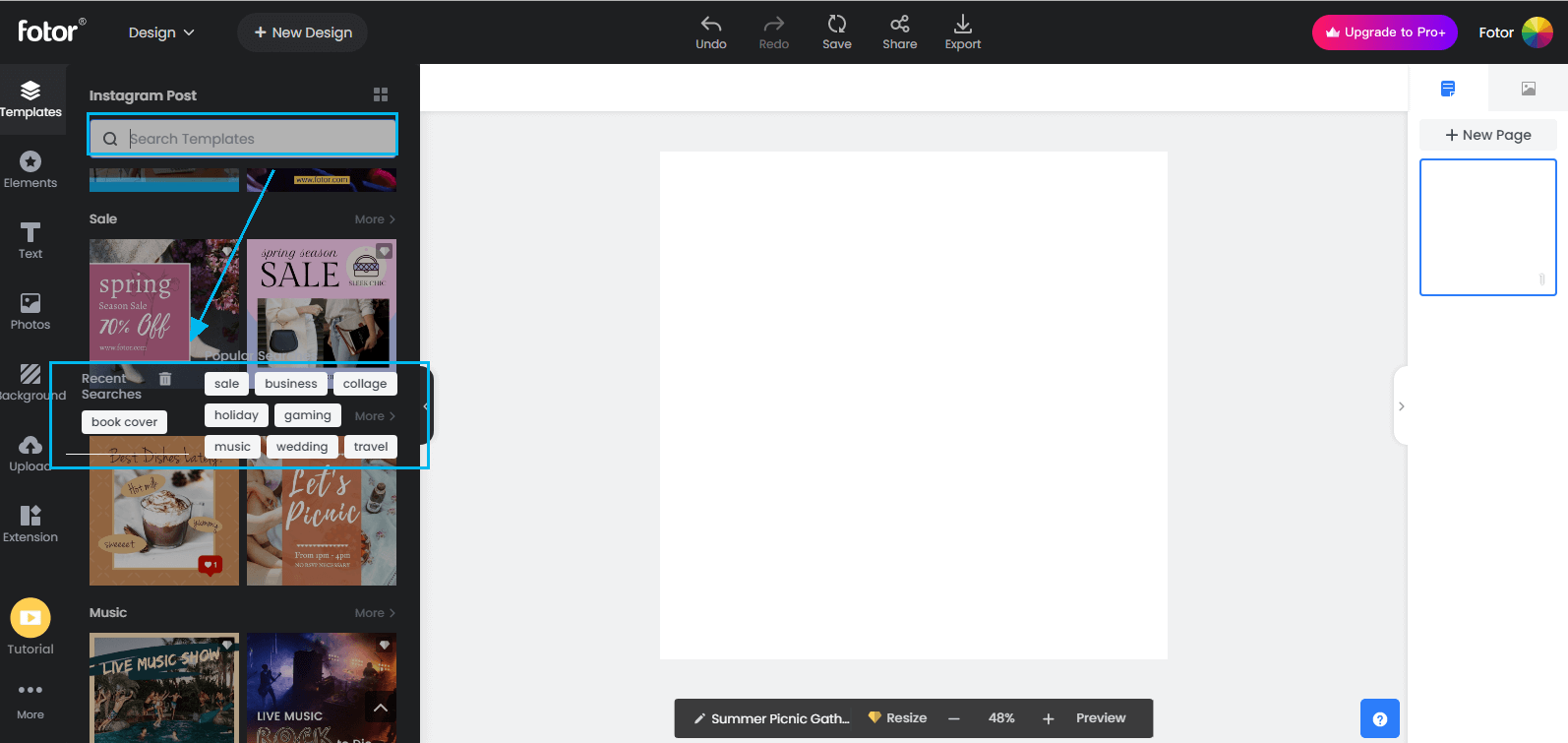 Step 5: Edit template: Click the part you want to edit, then you can change the image, add elements and text, copy the style, rotate the image and detach the image, etc.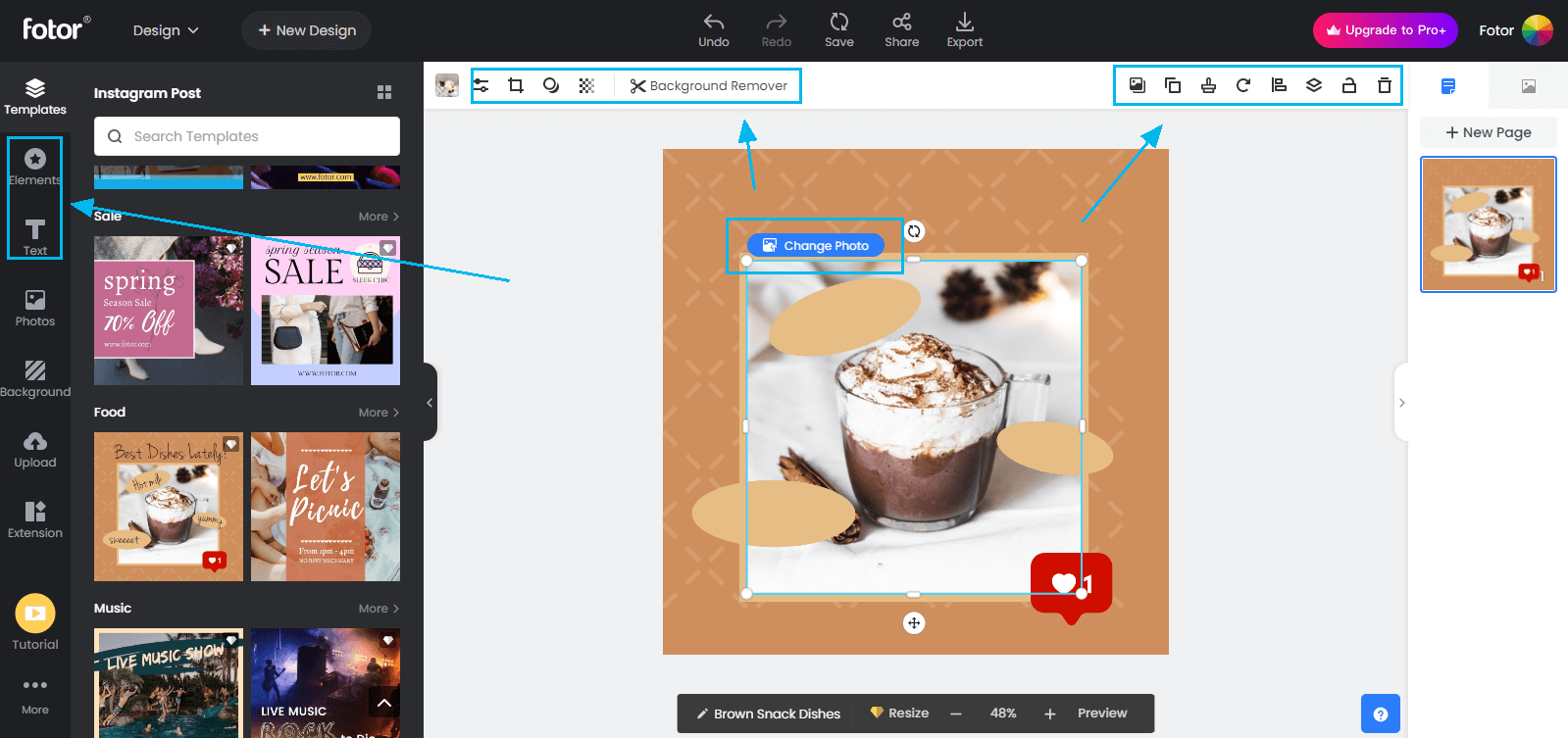 Step 6: Once your design project is complete, you can choose to Save, Share and Export above.