When you want to have a break during editing in Fotor, you can save and continue working later. Here's how to save and reopen these saved projects:
How to save the edited works in the cloud album?
Click the cloud button in the top left corner of the top toolbar.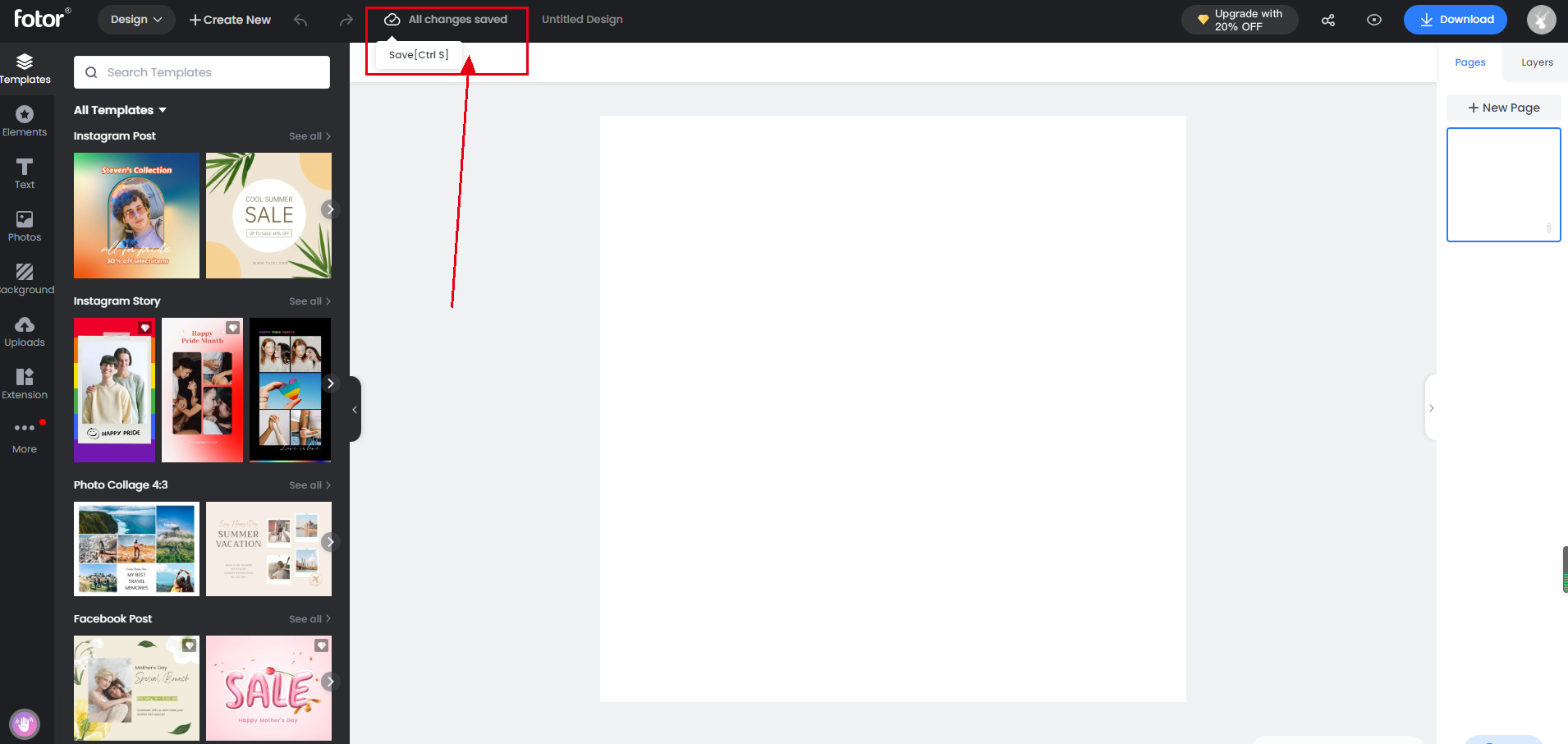 How to Reopen the Project in Fotor's Desgin
Step 1: Access Fotor's homepage, click "My Projects".You can also view specific works by selecting the tool category.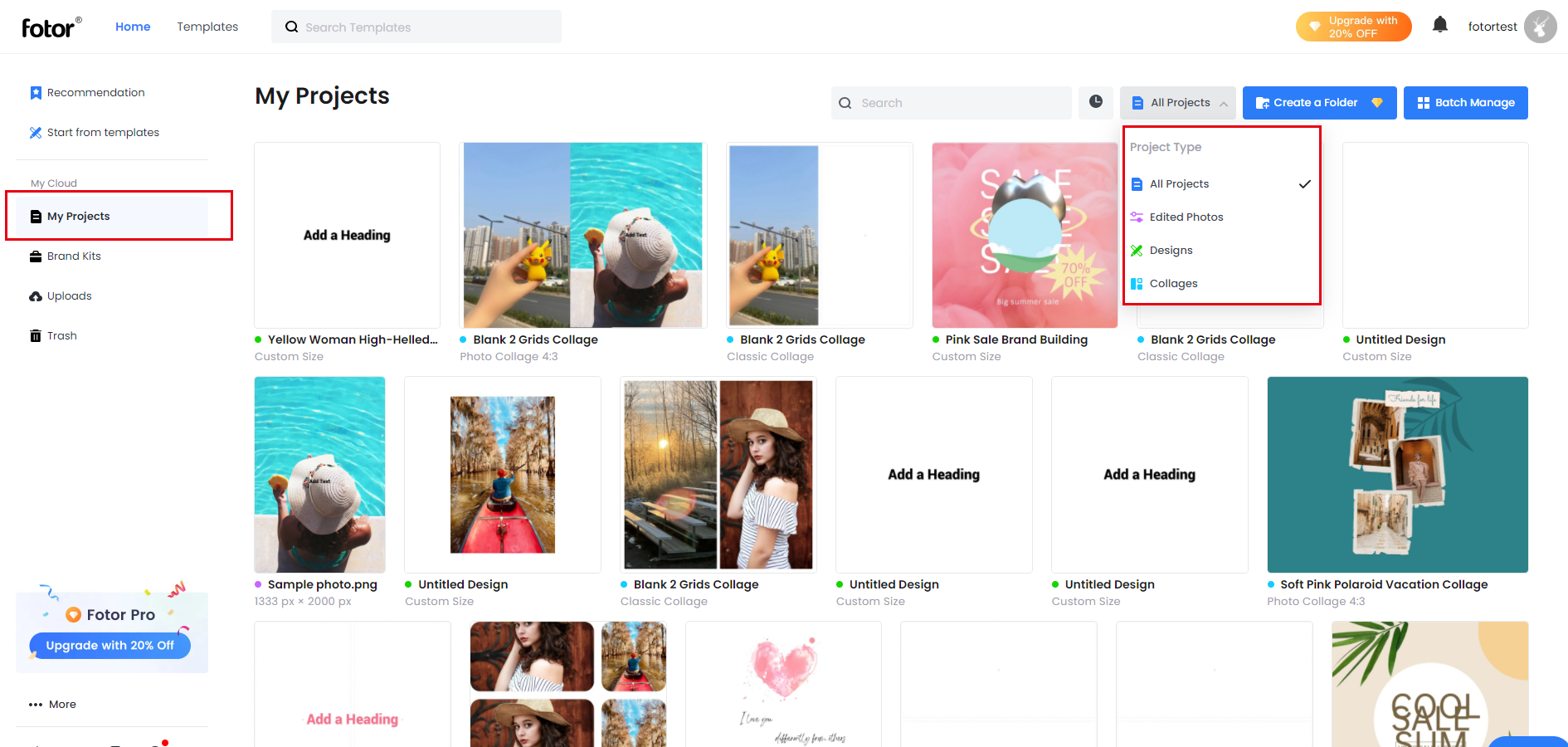 Step 2: Click on the picture you want to continue editing to continue.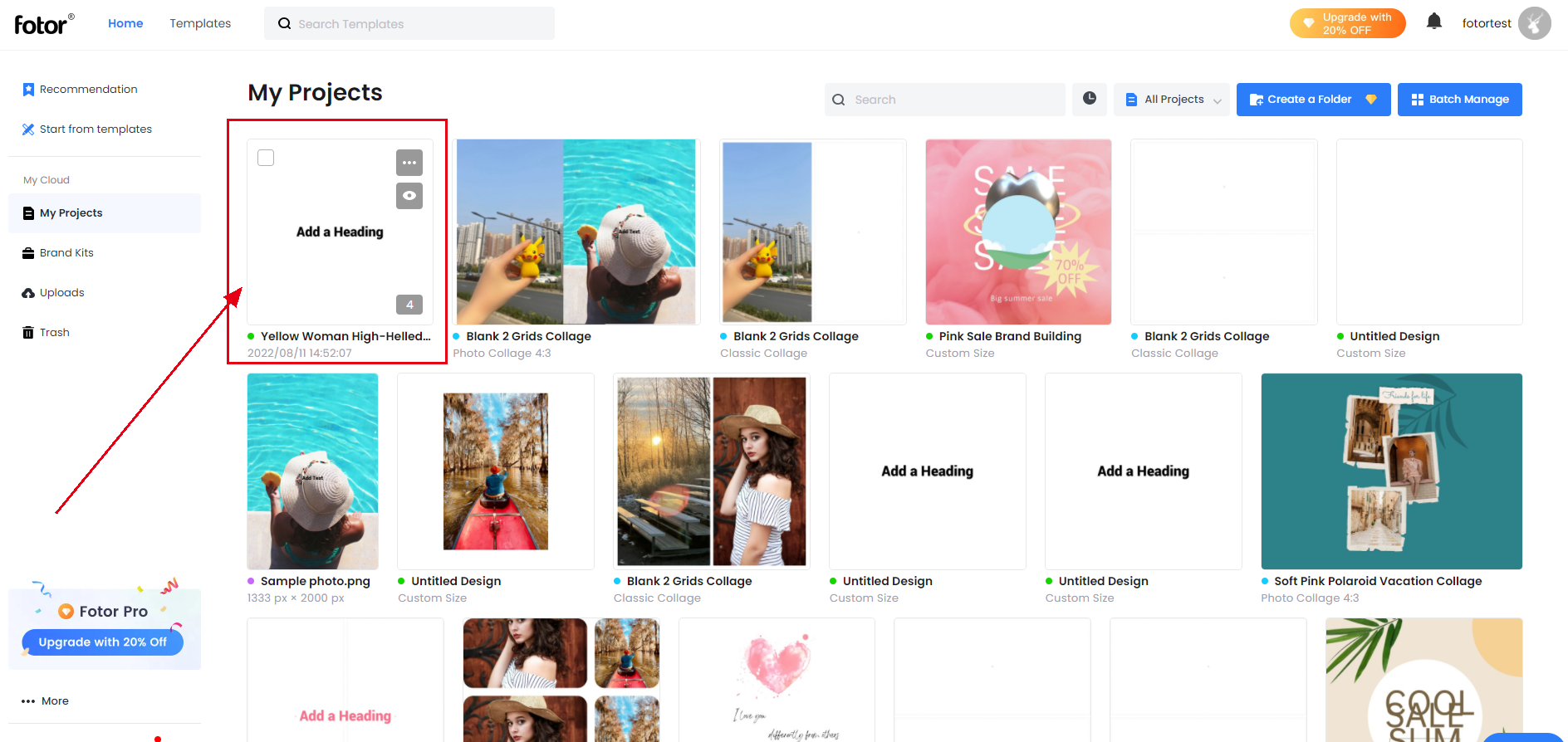 Attention: Only the pictures saved to the cloud album can continue to be edited. Generally, the system will automatically save the edited pictures to the cloud album automatically, but it is better to save it while editing.