Everyone can be a designer thanks to Fotor's graphic design maker. In just a few clicks, you can create birthday cards, invitations, resumes, presentations, even banners for your own blog. Explore our template library and design something awesome today.
Step 1:Click "Create a Design" on the Home Page to enter the Design tool.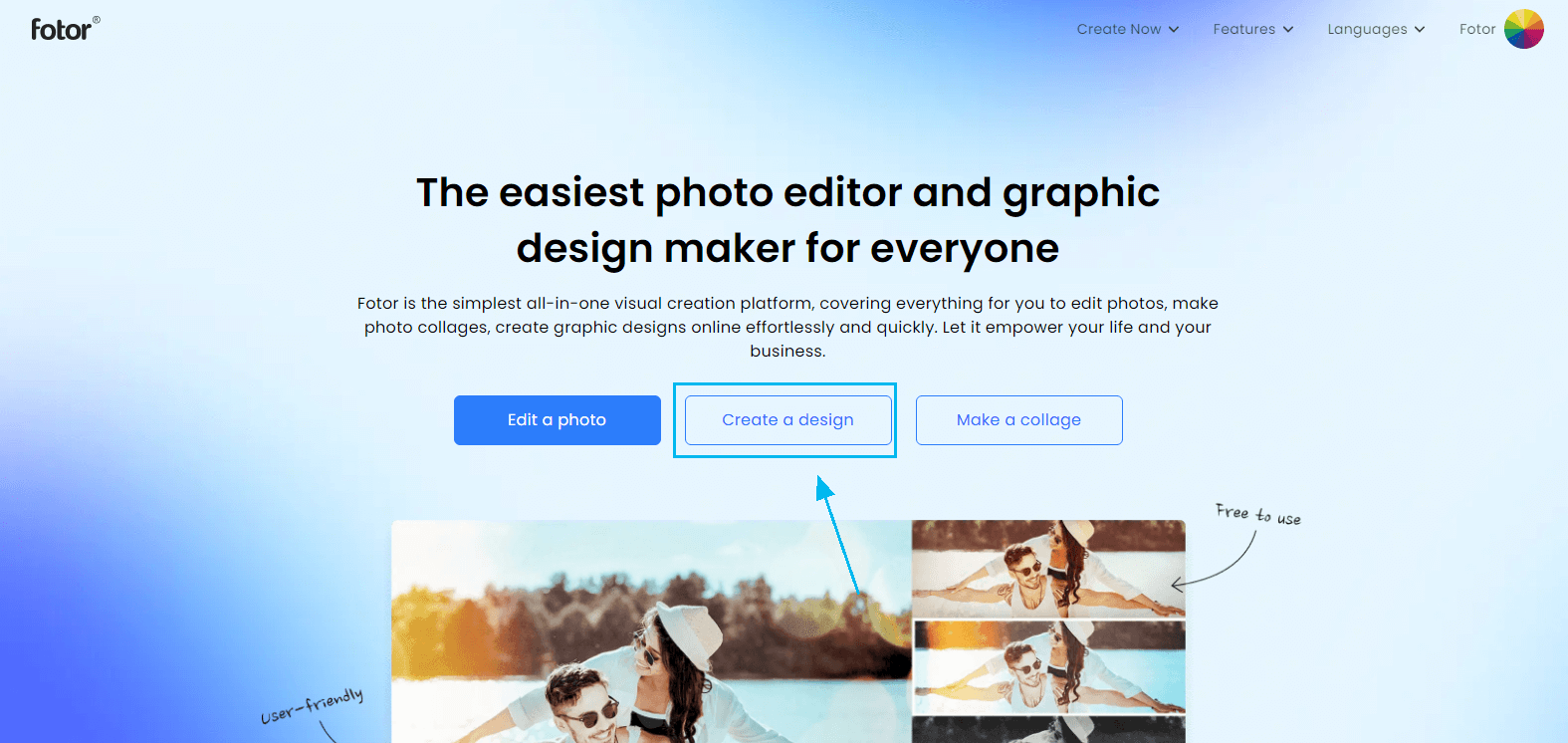 Step 2: Check out the template recommendations or scroll down the mouse to see more template options. Select a template type based on design needs, such as posters, Instagram and Facebook posts, cards, flyers, tickets, reports, PPTs, logos and more.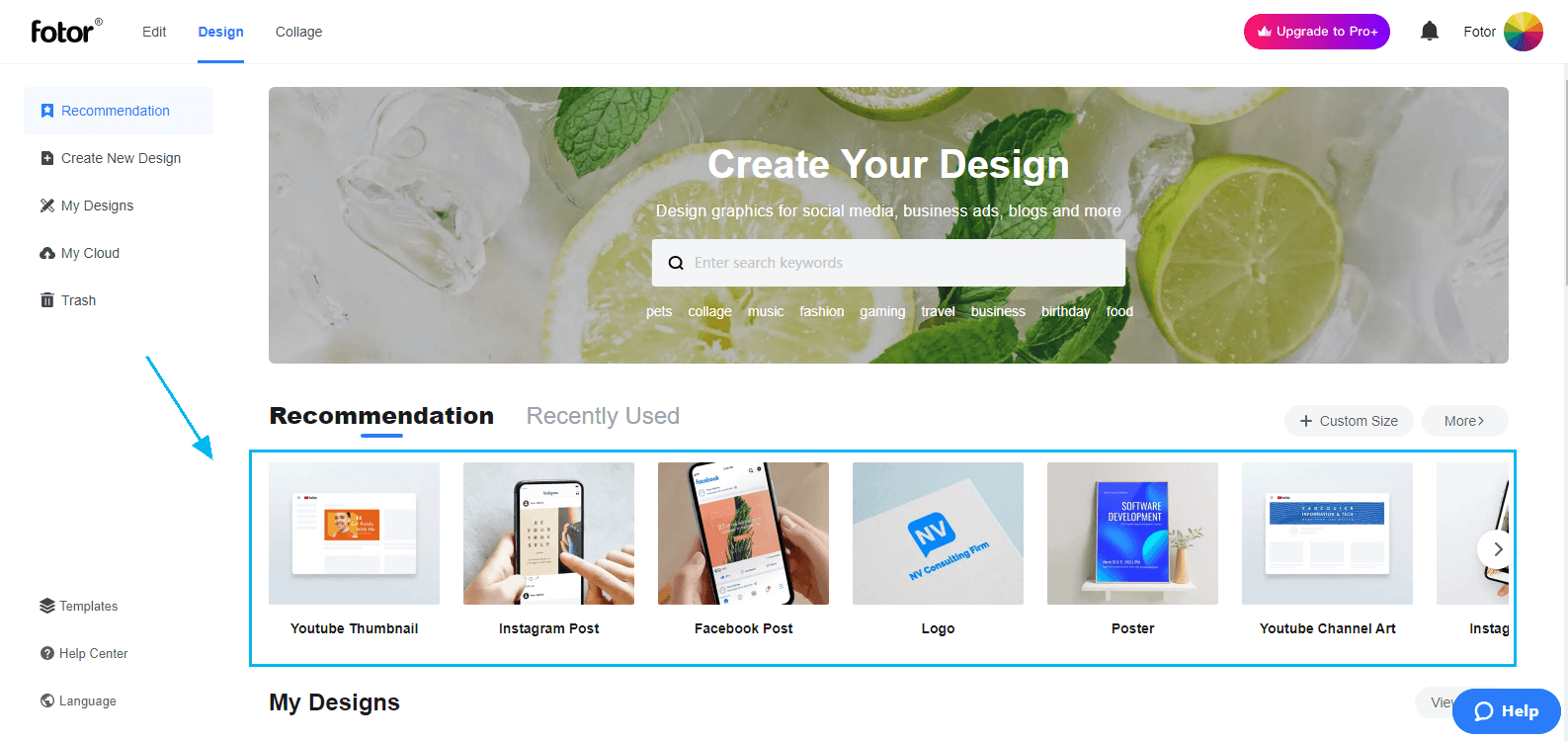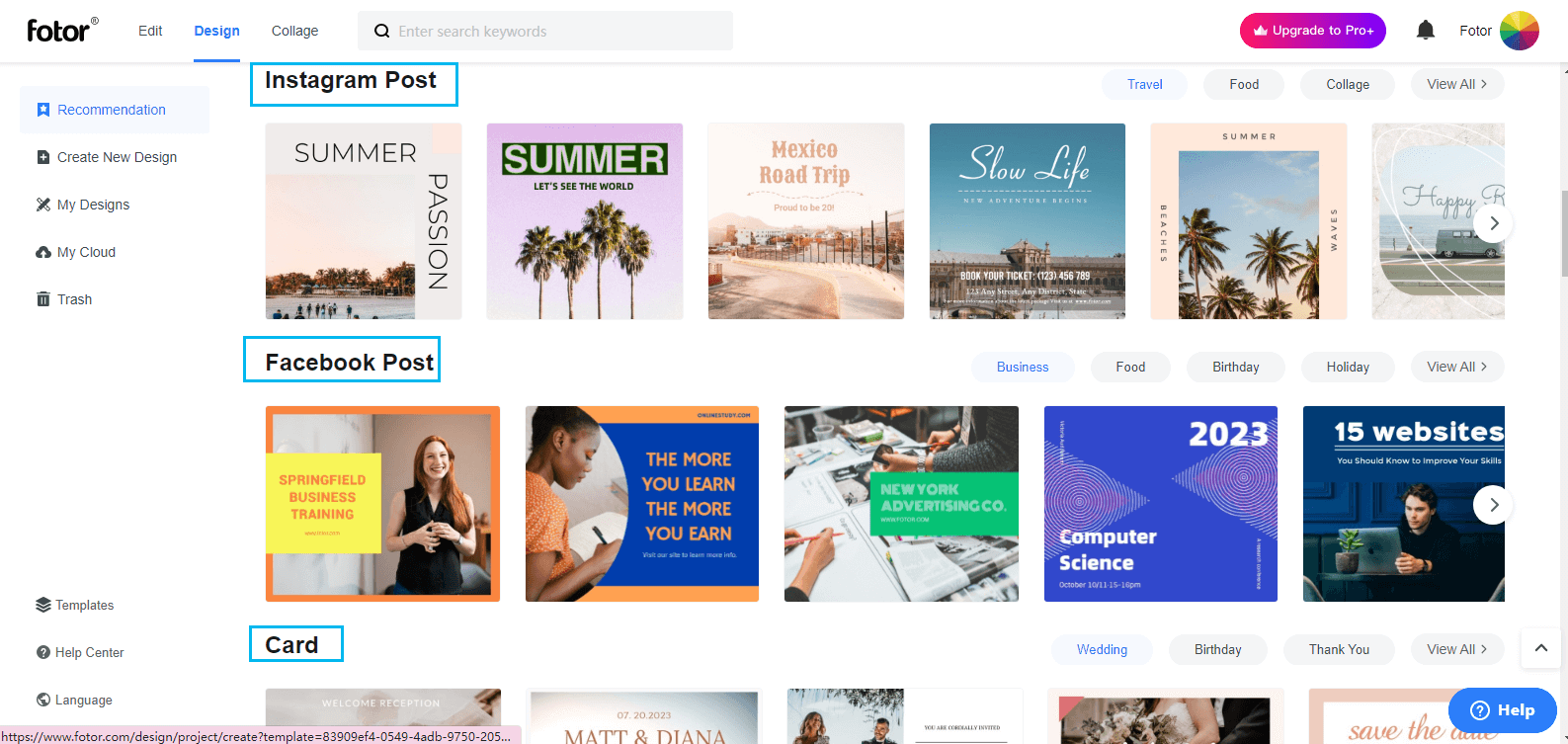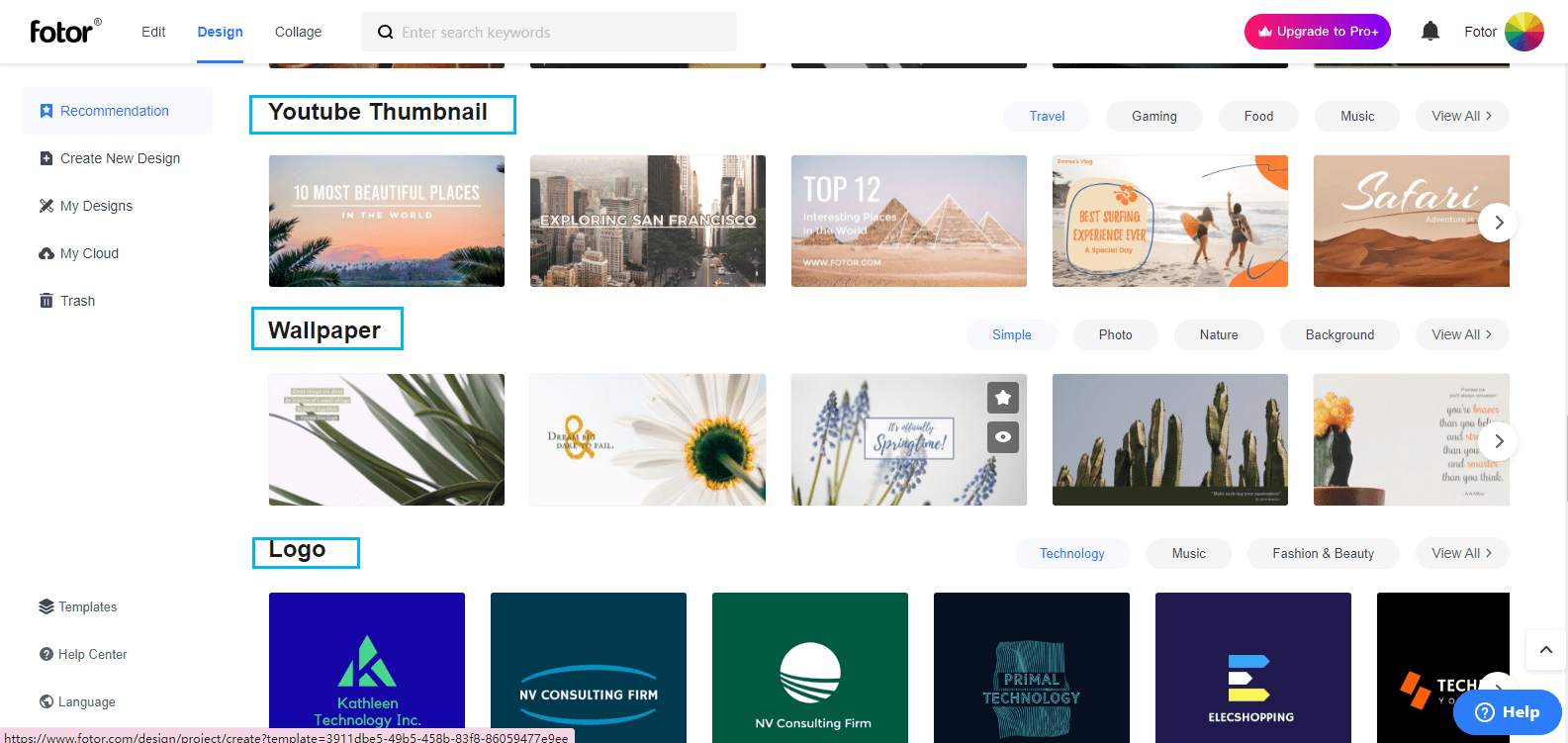 Step 3: You can also search for template keywords above to get templates of related themes.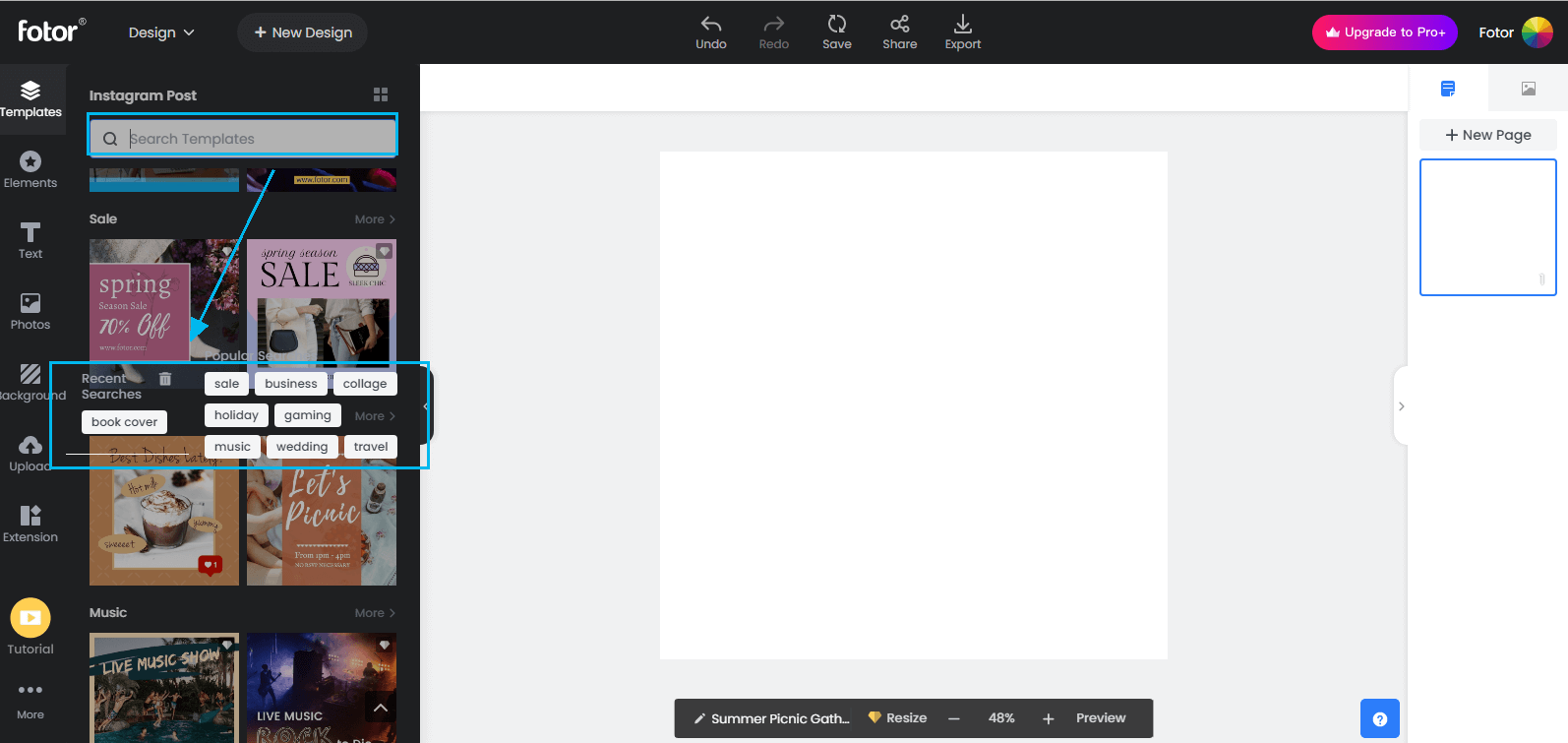 Step 4: Edit template: Click the part you want to edit, then you can change the image, add elements and text, copy the style, rotate the image and detach the image, etc.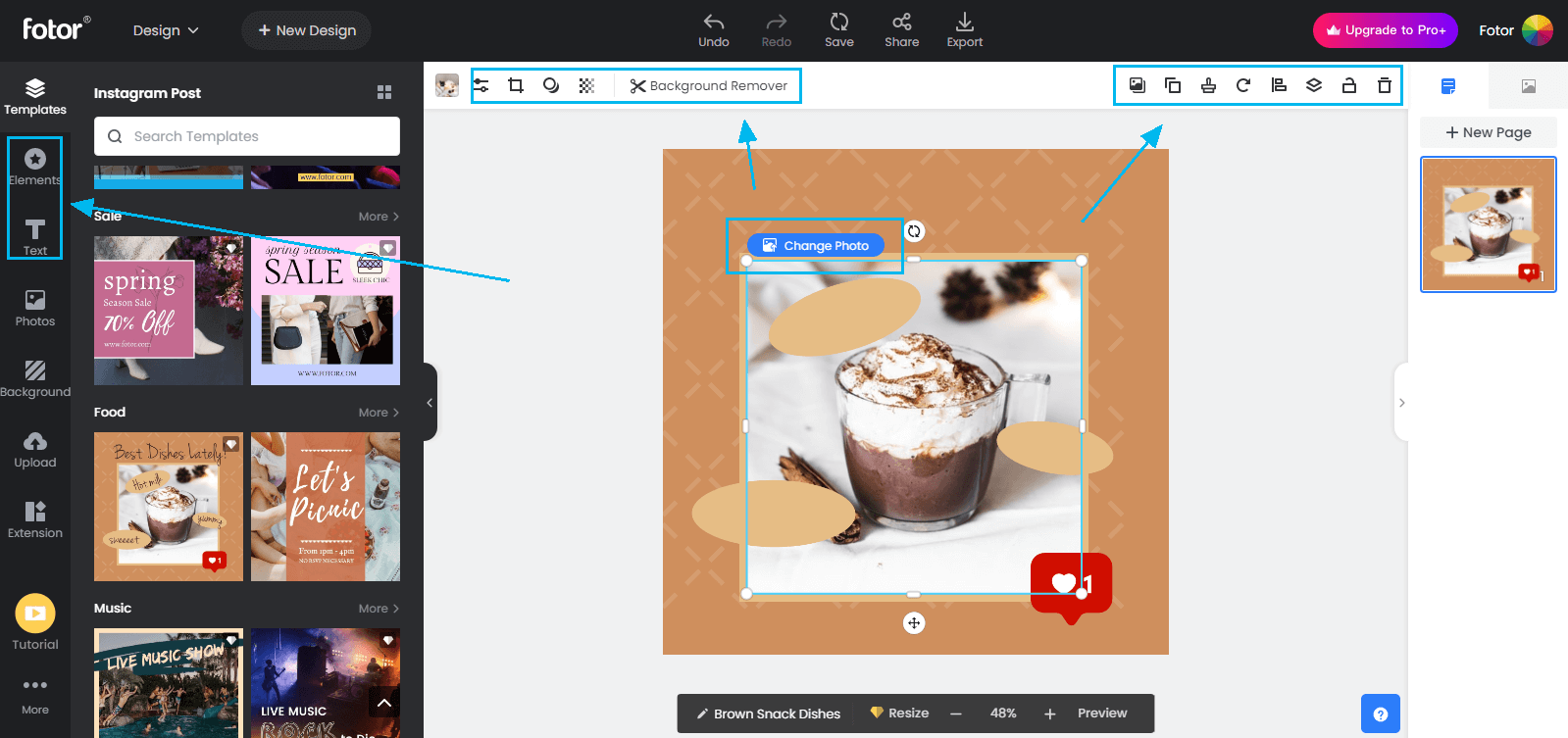 Step 5: In the left toolbar, you can insert favorite Stickers and Text.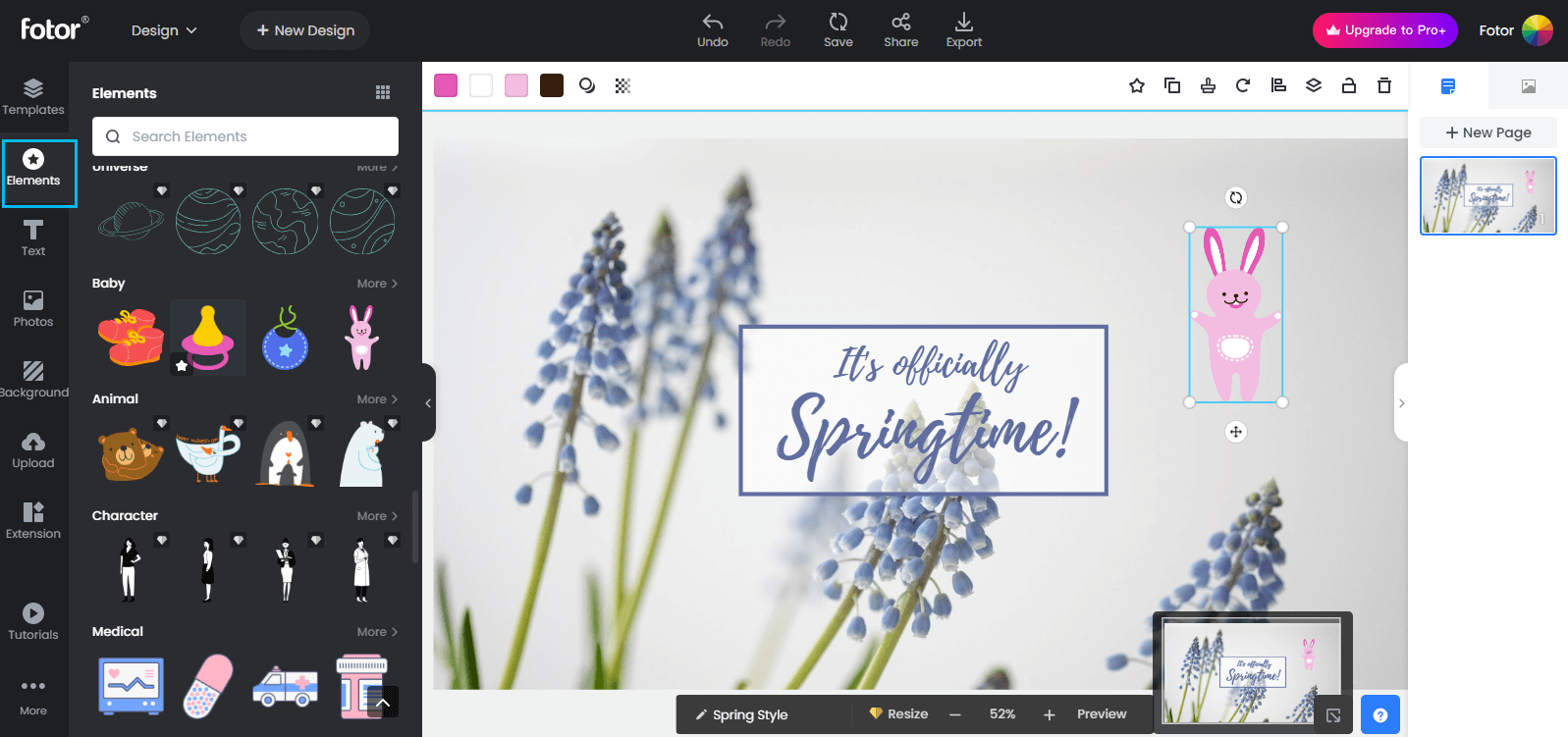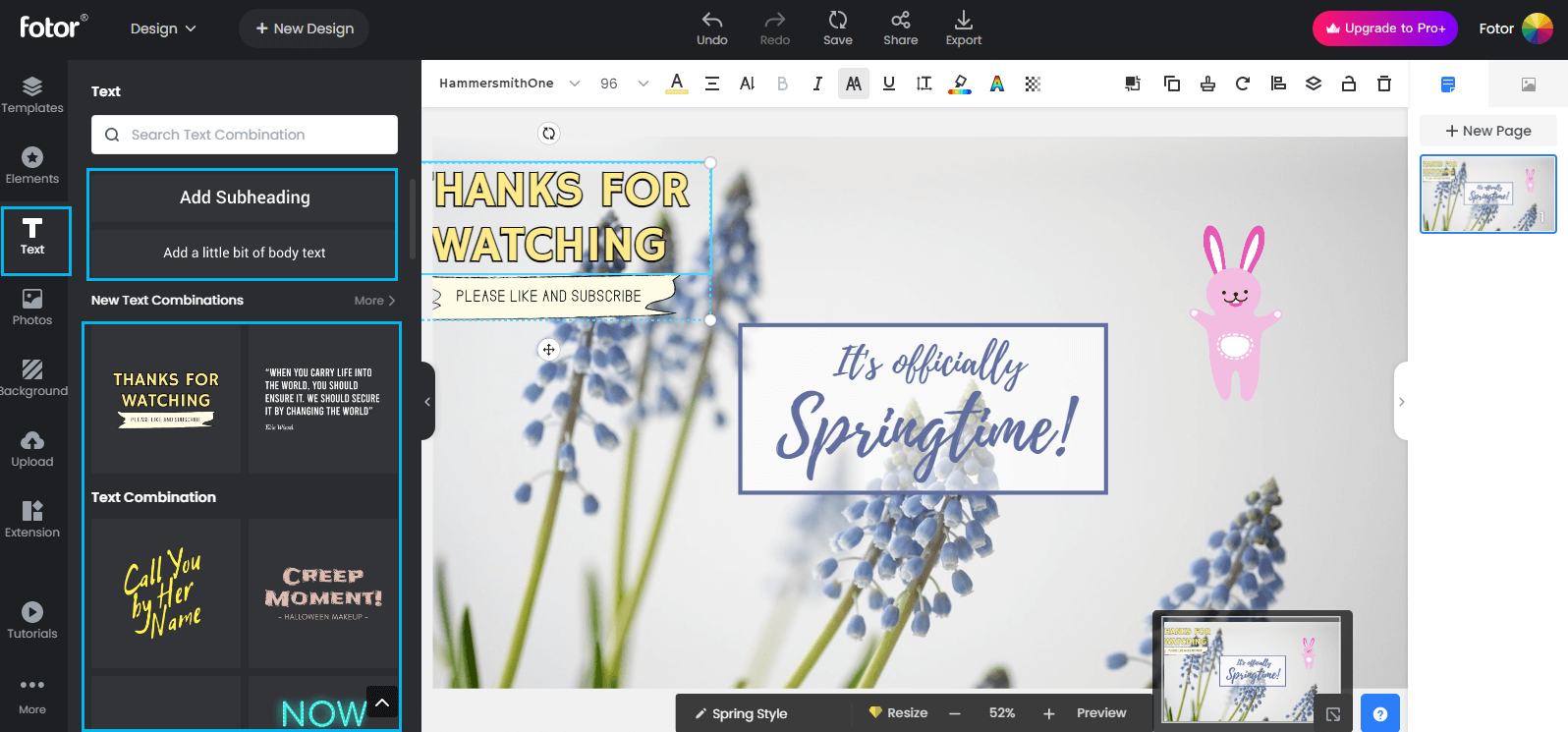 Step 6: In addition, members can also take advantage of the colorful images in Fotor's gallery resources and search for keywords to get images on related topics. Pro members can enjoy 30 selected pro images and Pro+ members can enjoy 50 selected Pro or Pro+ images.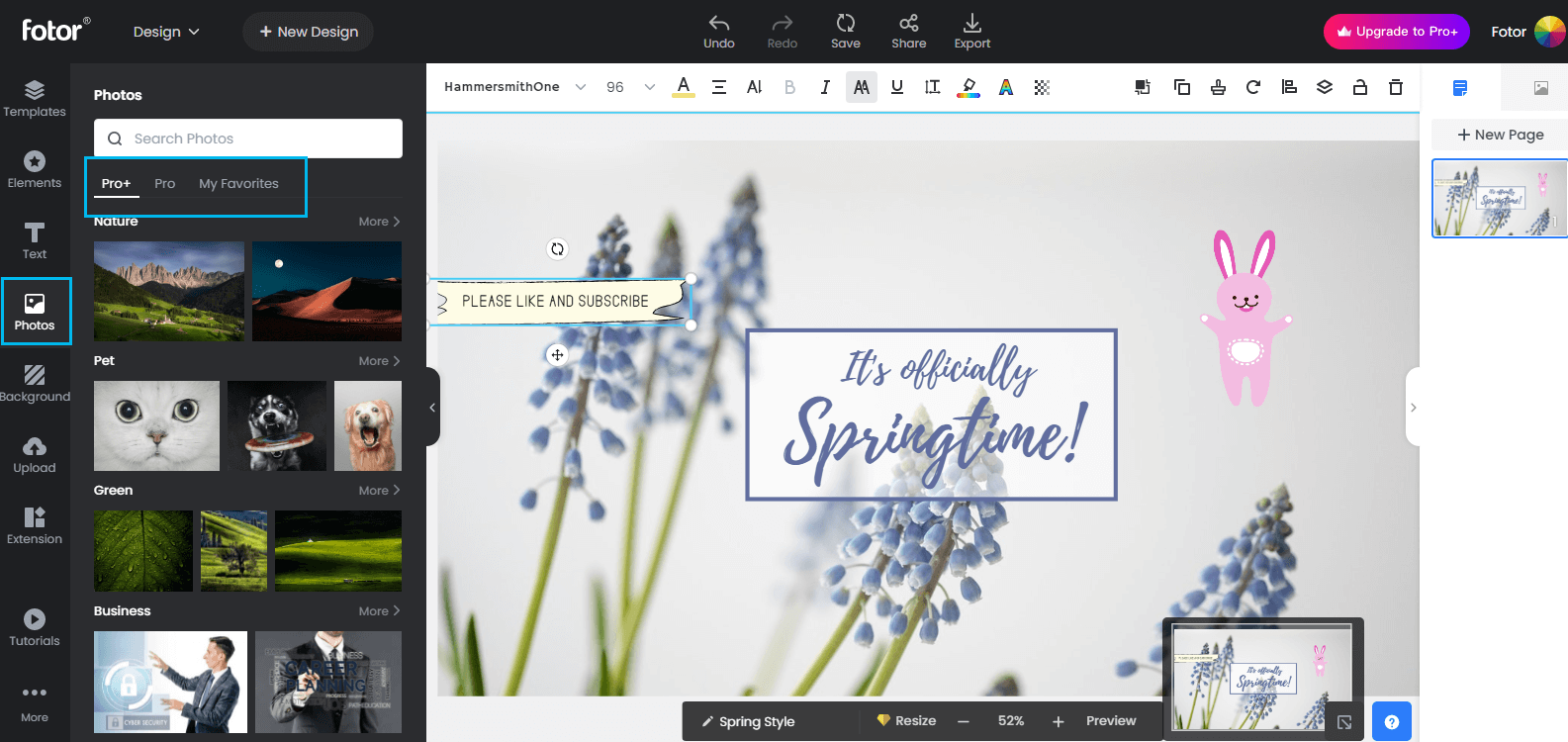 Step 7: You can also click on the Background button to change the current background.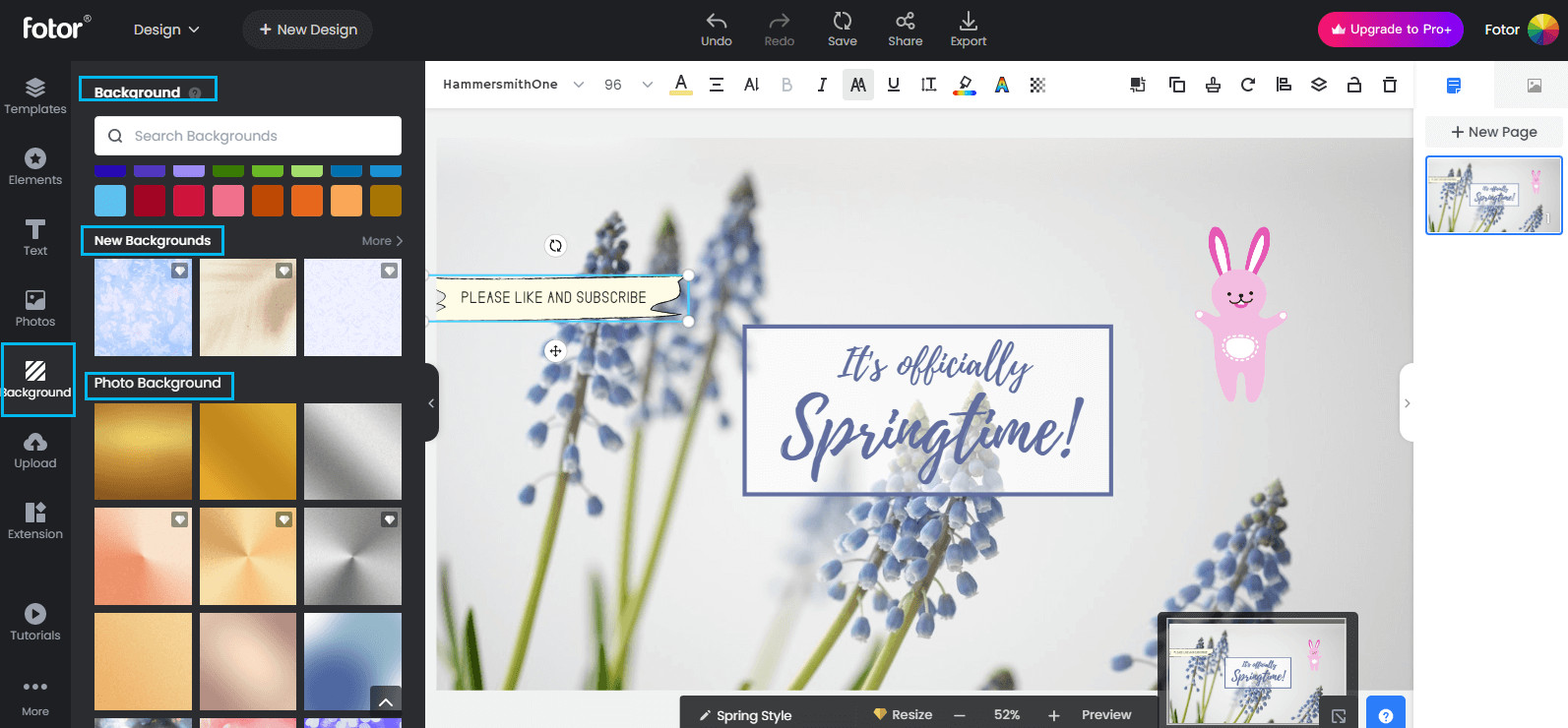 Step 8:If you want to know more and richer design features, welcome to click Tutorial to view various video operations.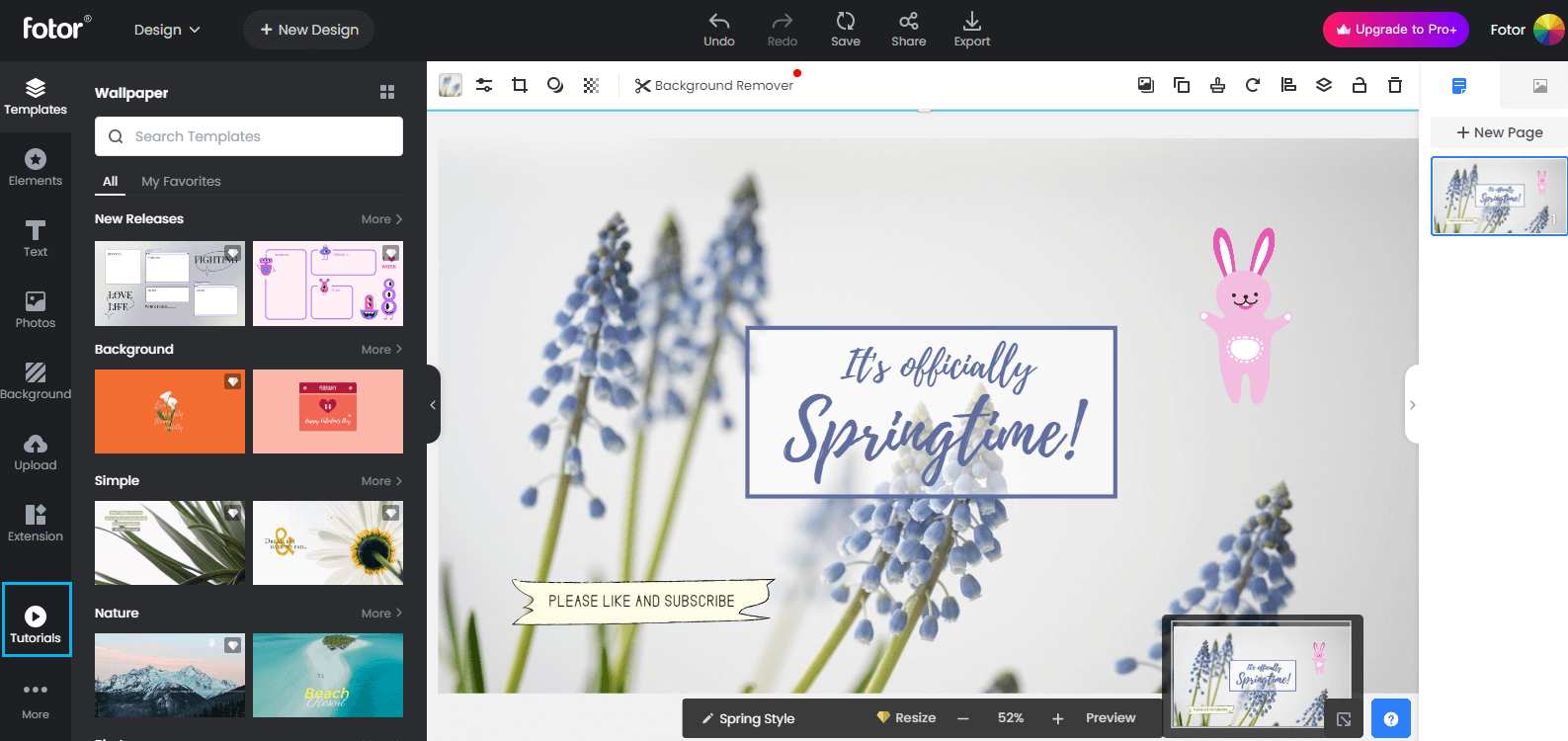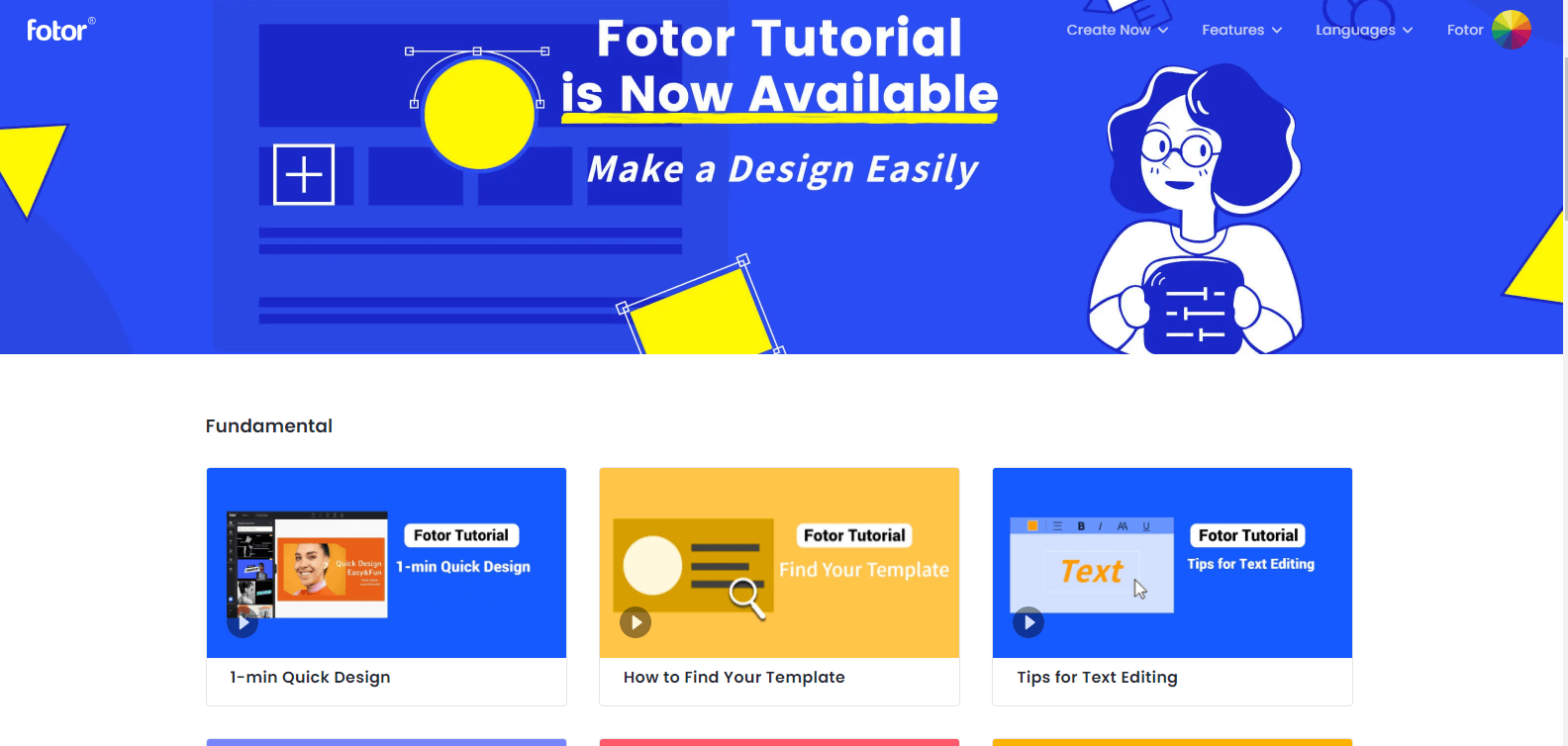 Step 9: Once your design project is complete, you can choose to Save, Share and Export above.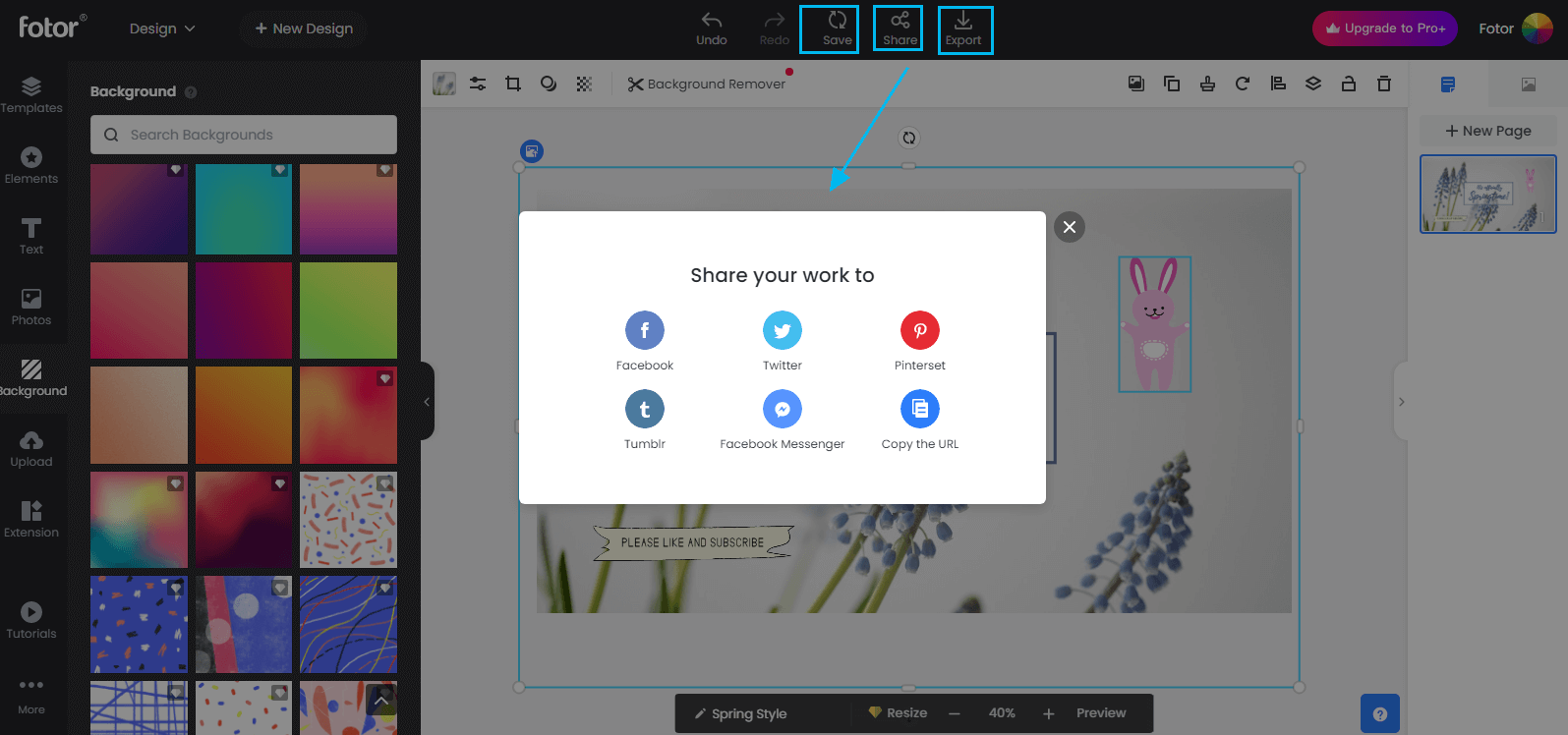 Step 10: The saved designs can be viewed and managed in My Designs on the Design Hub Page.
Click the More icon of the design to copy, rename or delete the design project
Click on the New Folder to create folders to sort designs.
You can also click on the small box in the upper left corner to batch select and delete.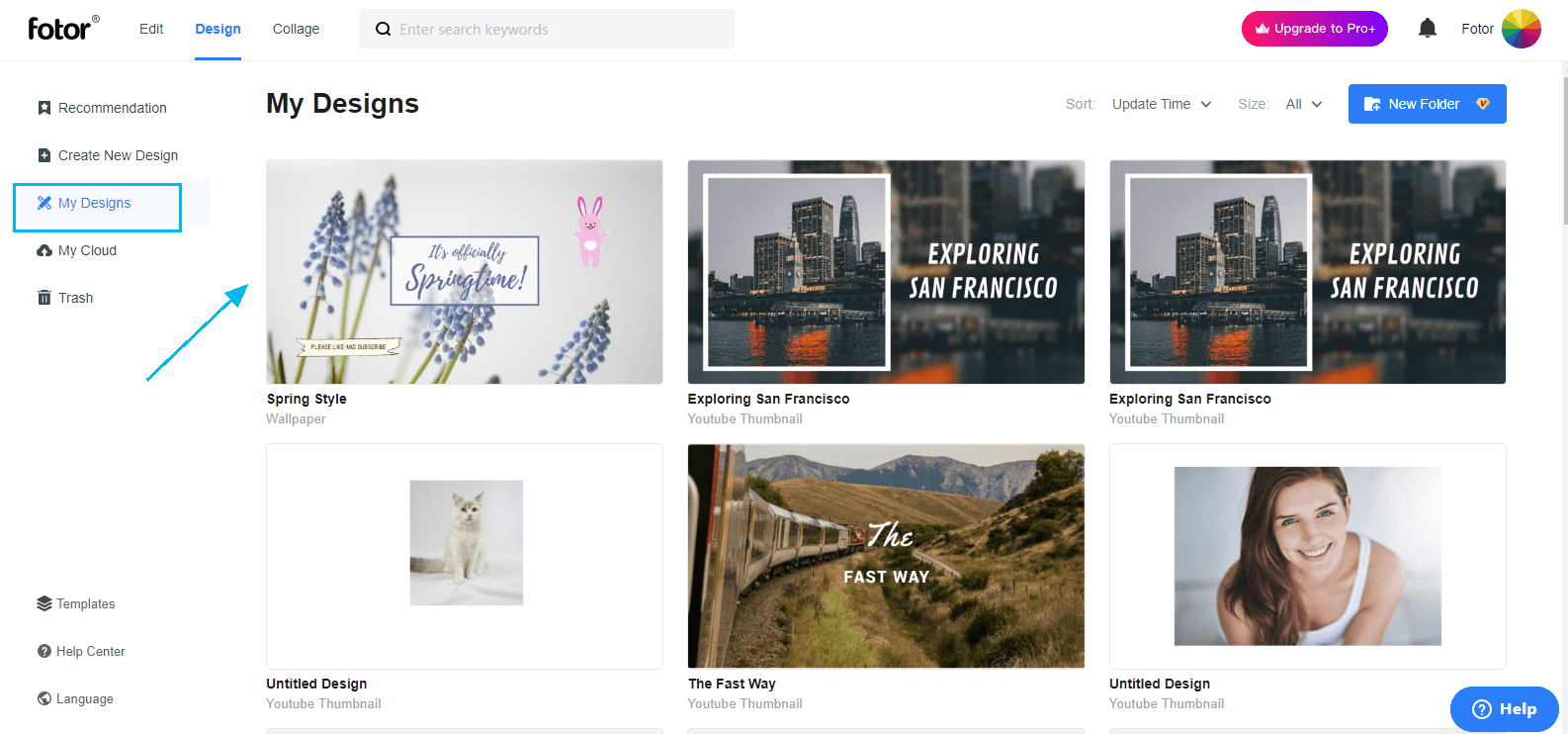 Step 11: View and mange photos in My Cloud
Click on the top right corner to upload images to the cloud for easy uploading of images for future designs.
Click on the New Folder to sort the designs.
Click More in the upper right corner of the cloud images to edit, design, move to folders or delete images.