Select a template or upload a photo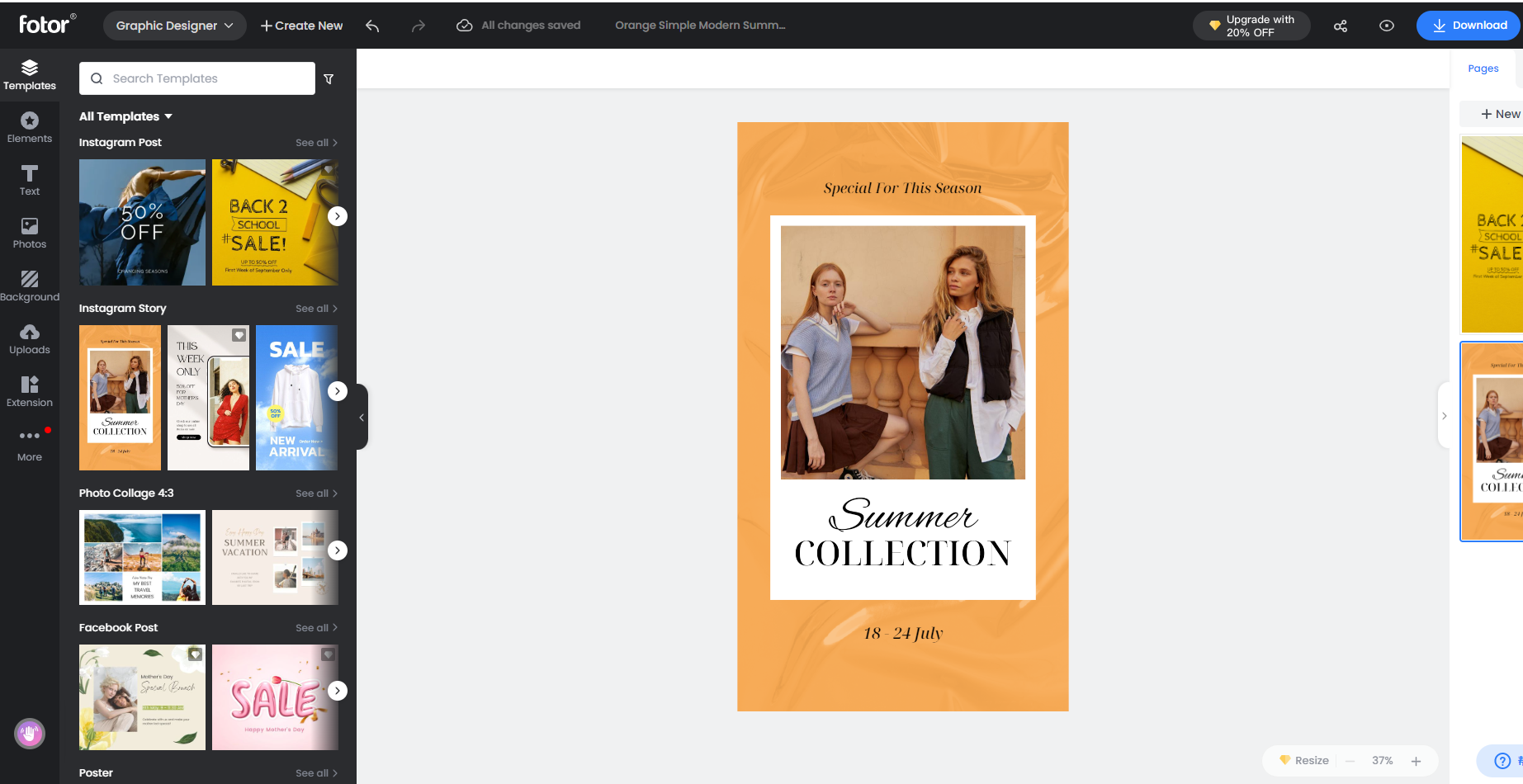 Click on the edit icon in the top left corner of the template to edit the photo you select.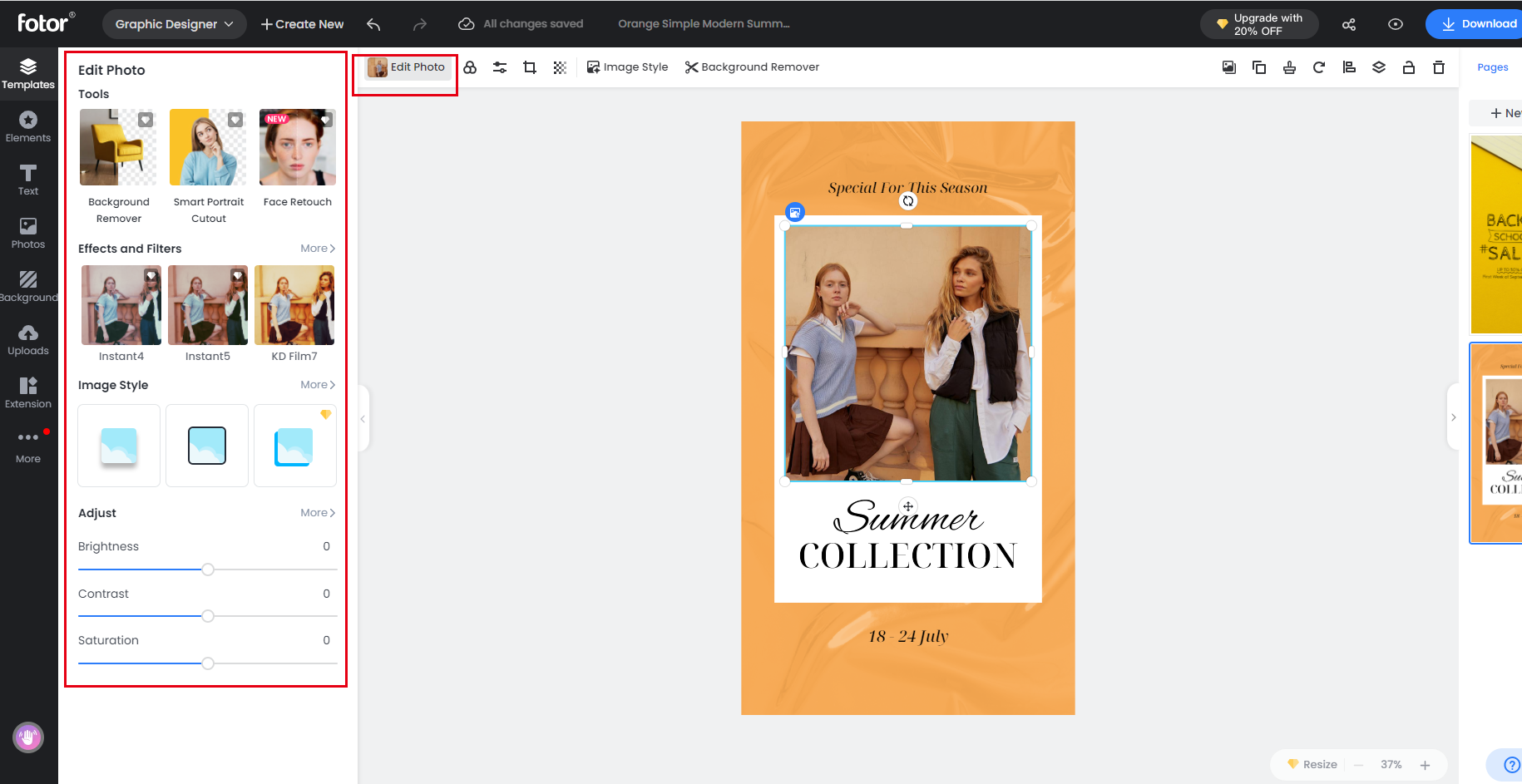 The top right corner of the template also allows you to detach images, copy images, duplicate styles, rotate and flip, align, move layers, lock images and delete images. etc.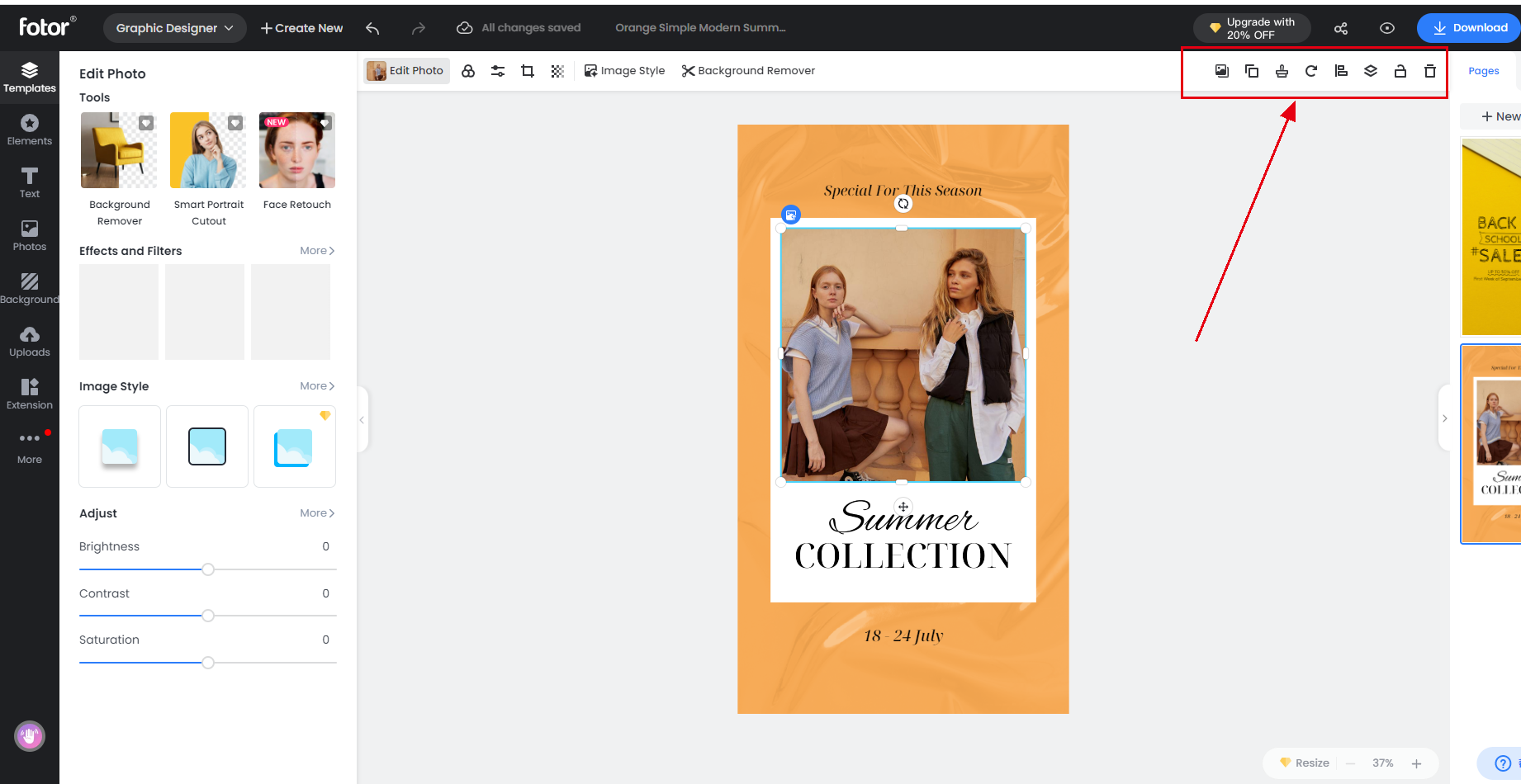 Below the template you can resize the project, zoom in and out of the canvas.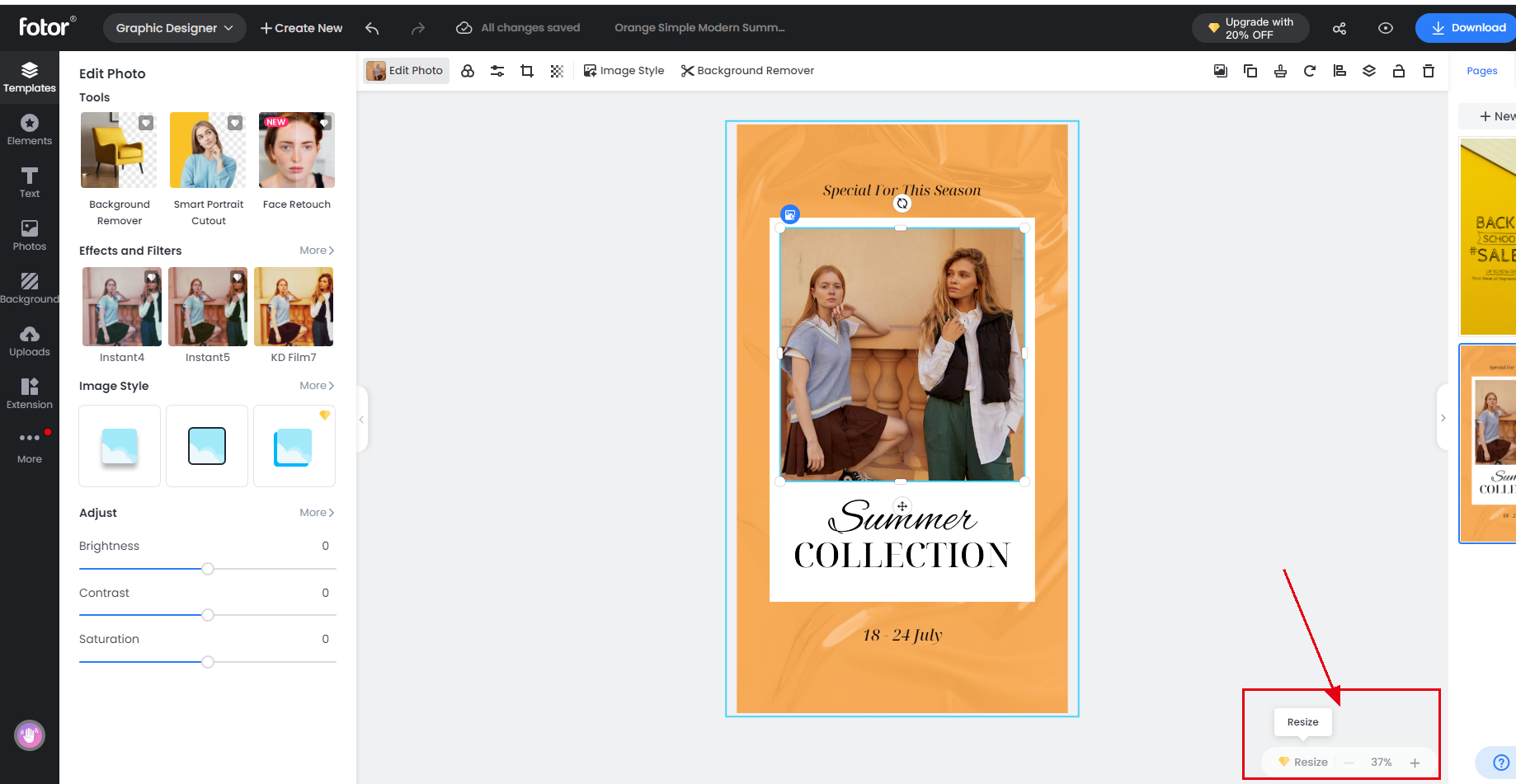 Hope that helps and any other problem please feel free to contact us.