Step 1: Select a Template
Check out our Template Center and find your needed templates based on keywords or categories. There are various templates such as posters, Instagram and Facebook posts, cards, flyers, tickets, reports, PPTs, logos and more.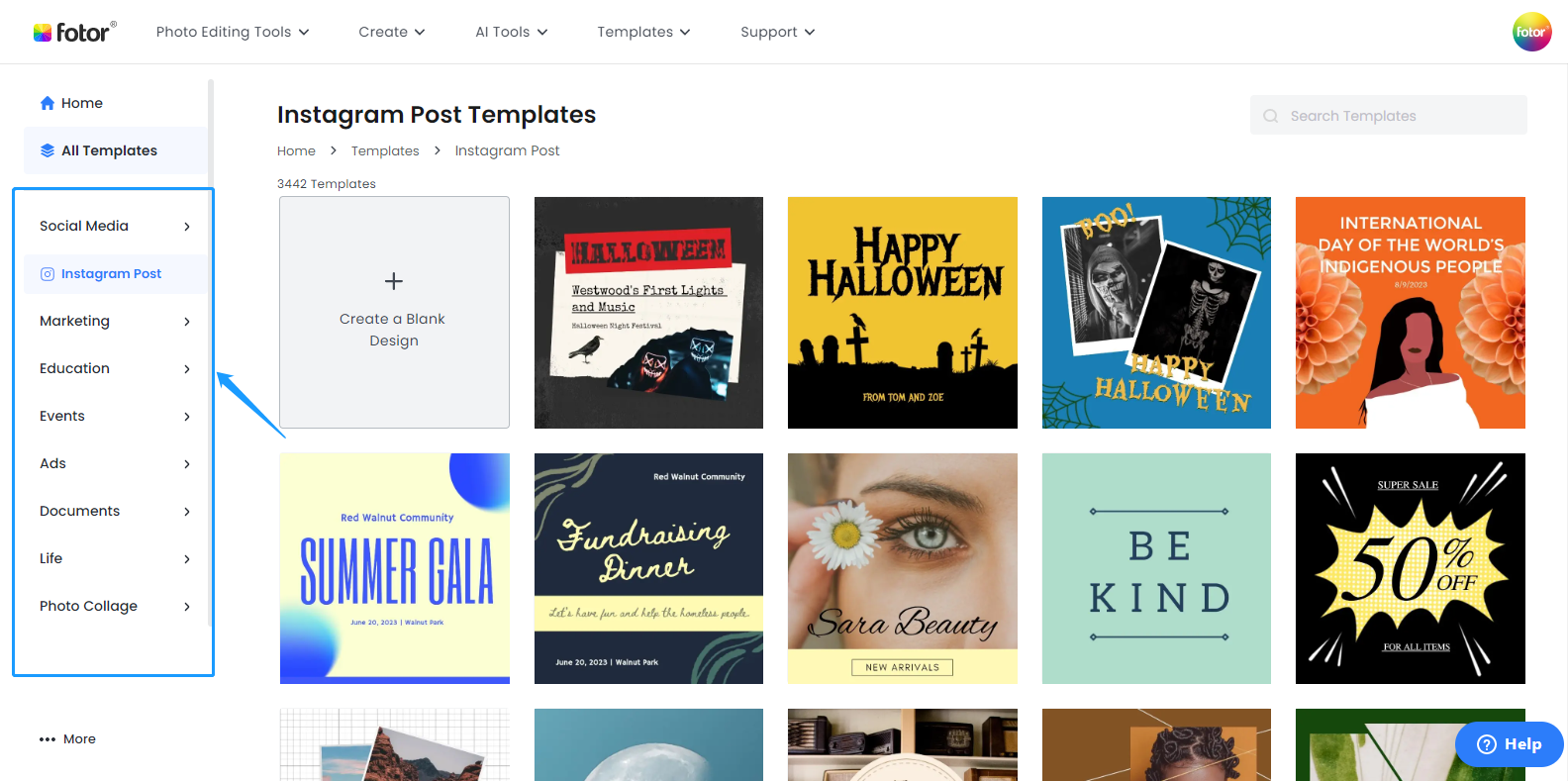 If you are in the Design tool, you can also search for template with keywords, or click on the "All Templates" to unfold the categories of the templates.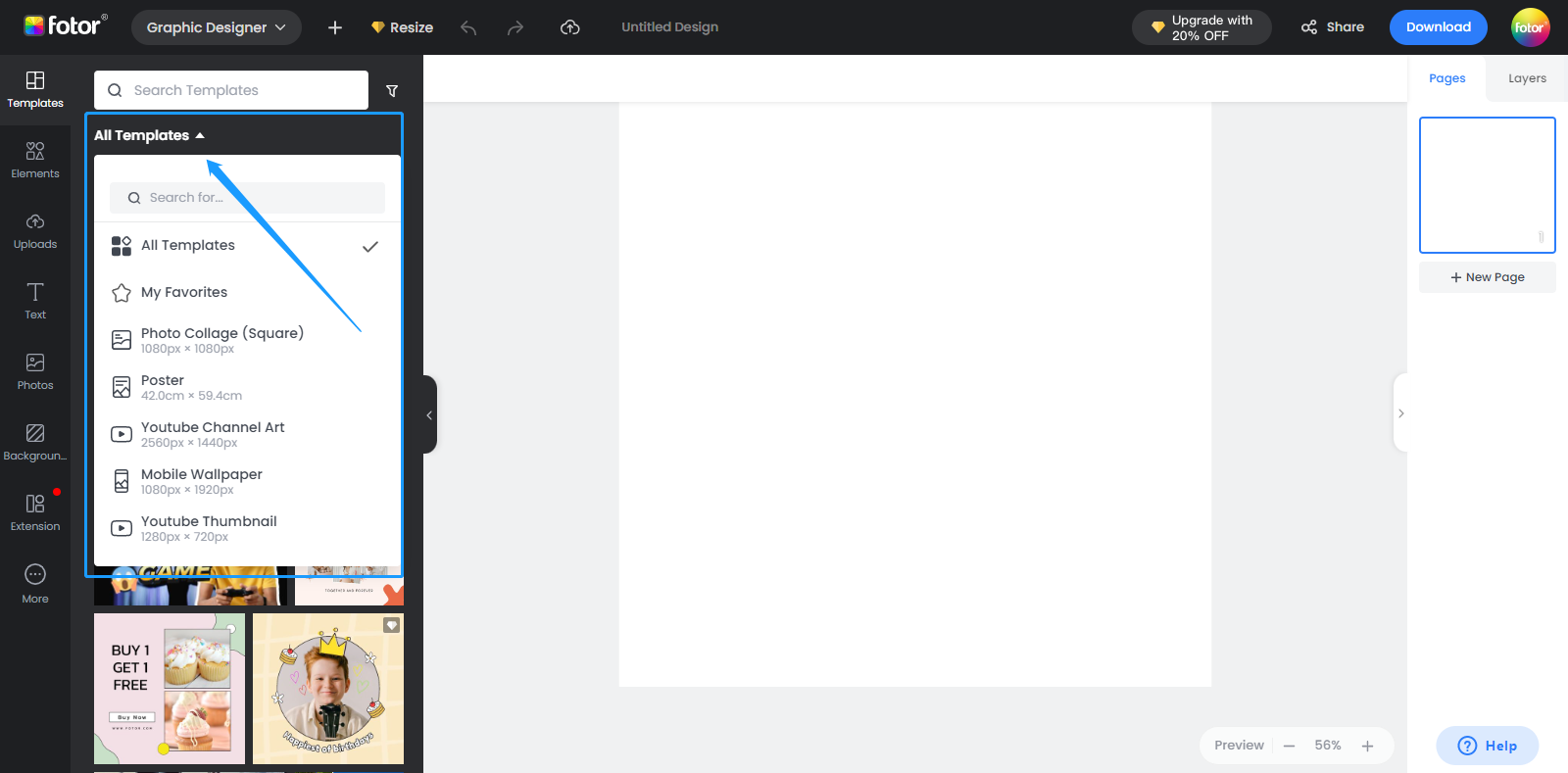 Step 2: Upload Photos
The Design tool supports two ways to upload images to the template
If you want to change the sample image on the template to your own photo, click on the sample image and then click on "Change Photo" icon.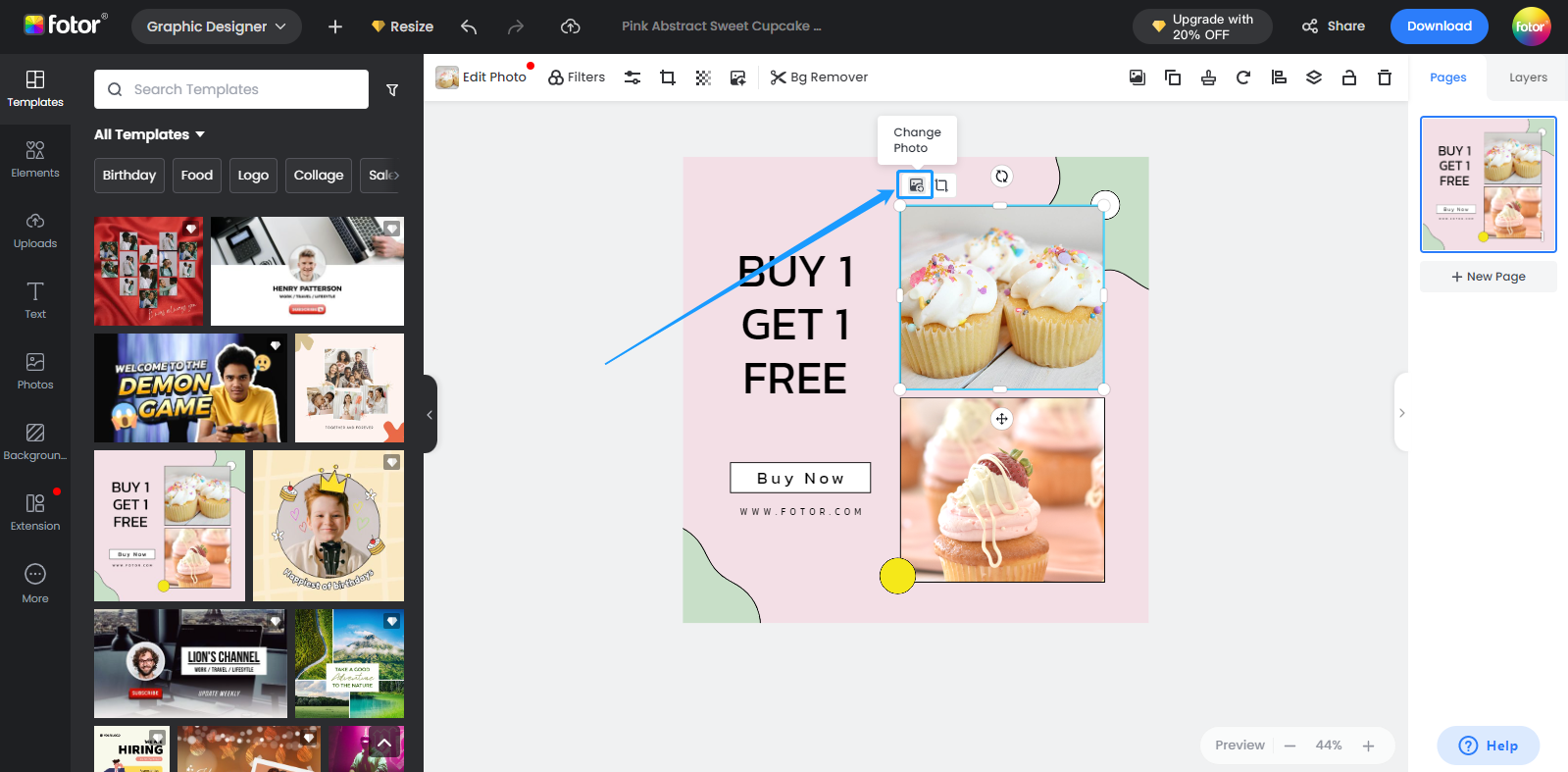 You can also Click on Uploads on the left toolbar to upload your photos, then drag them from uploads to add to the template.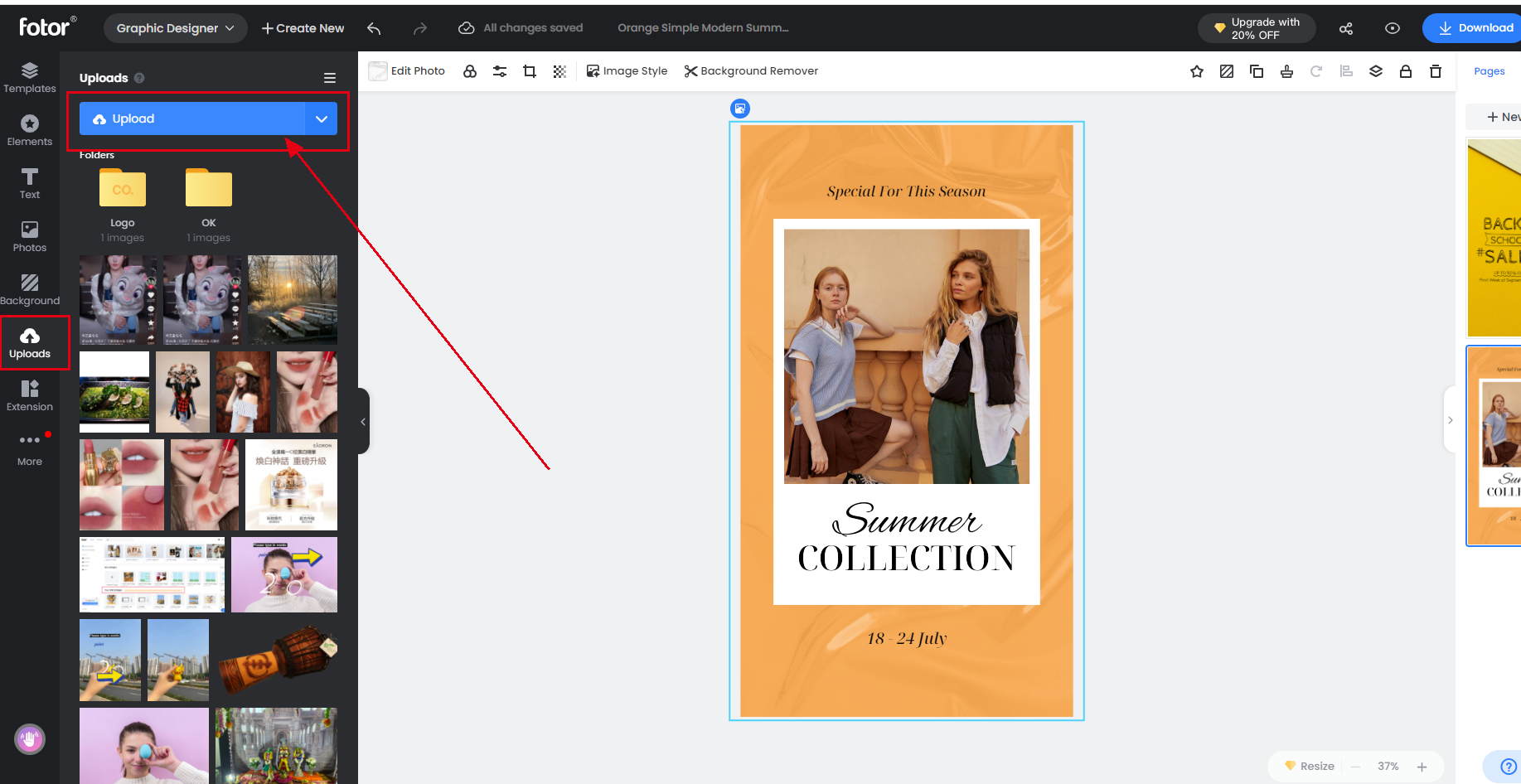 In addition, premium members can access to Fotor's stock photos and search for keywords to find needed ones. Pro members can enjoy 30 selected pro images and Pro+ members can enjoy 50 selected Pro or Pro+ images each month.