Step 1: Select a Template
Check out the template recommendations or scroll down the mouse to see more template options. Select a template type based on design needs, such as posters, Instagram and Facebook posts, cards, flyers, tickets, reports, PPTs, logos and more.
You can also search for template keywords above to get templates of related themes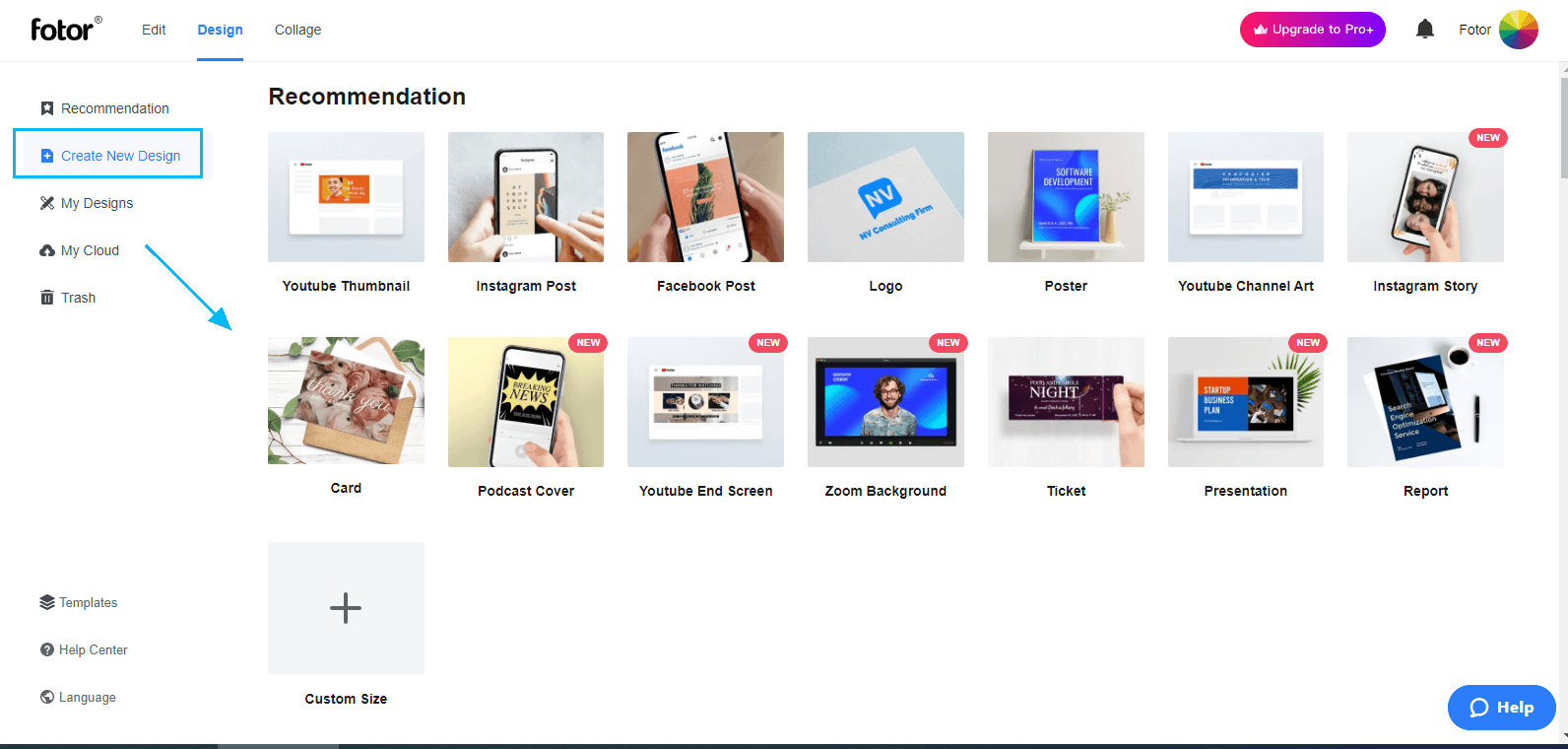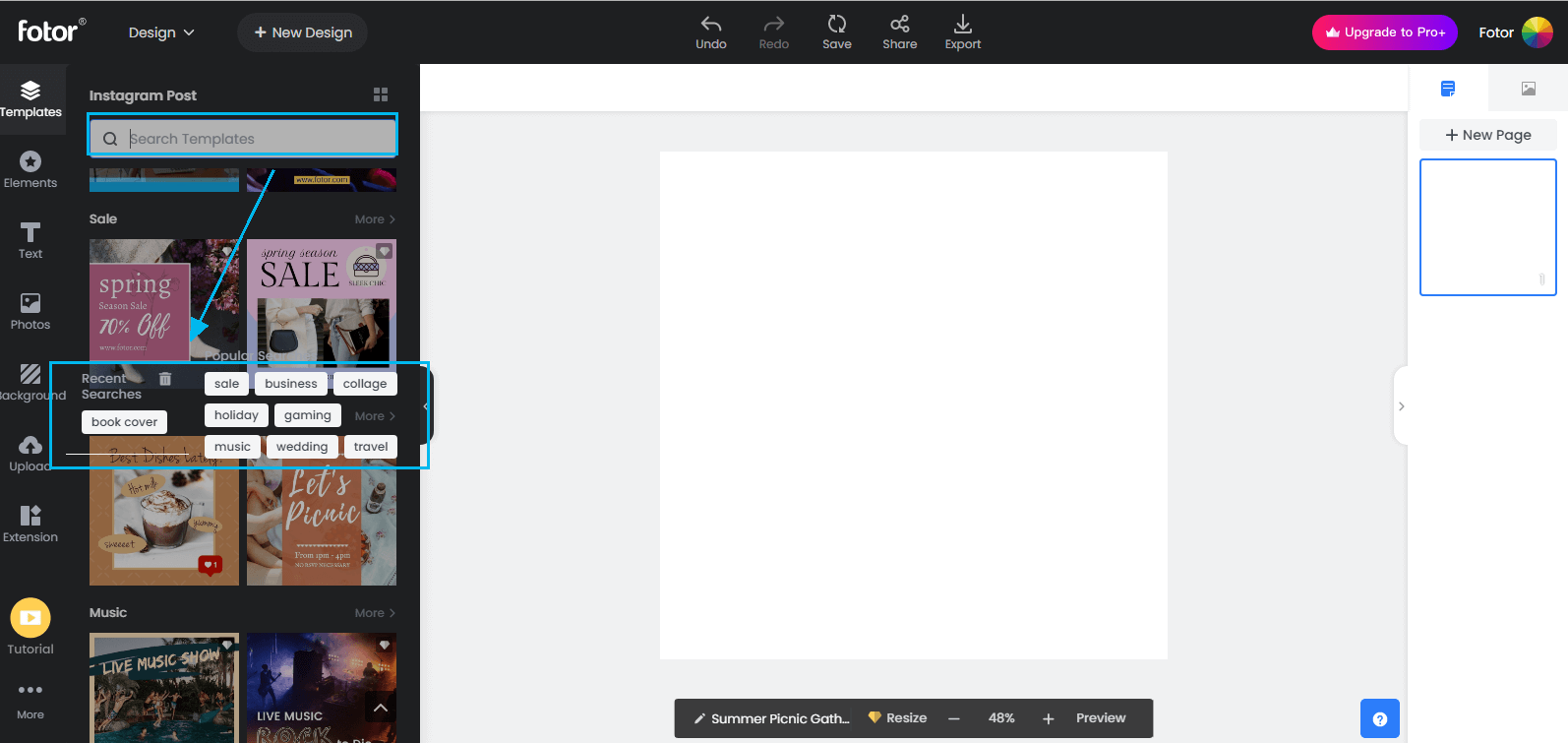 Step 2: Upload Photos
The Design tool supports two ways to upload images to the template
Select the template or the location where you want to add the image, then click "Change Photo".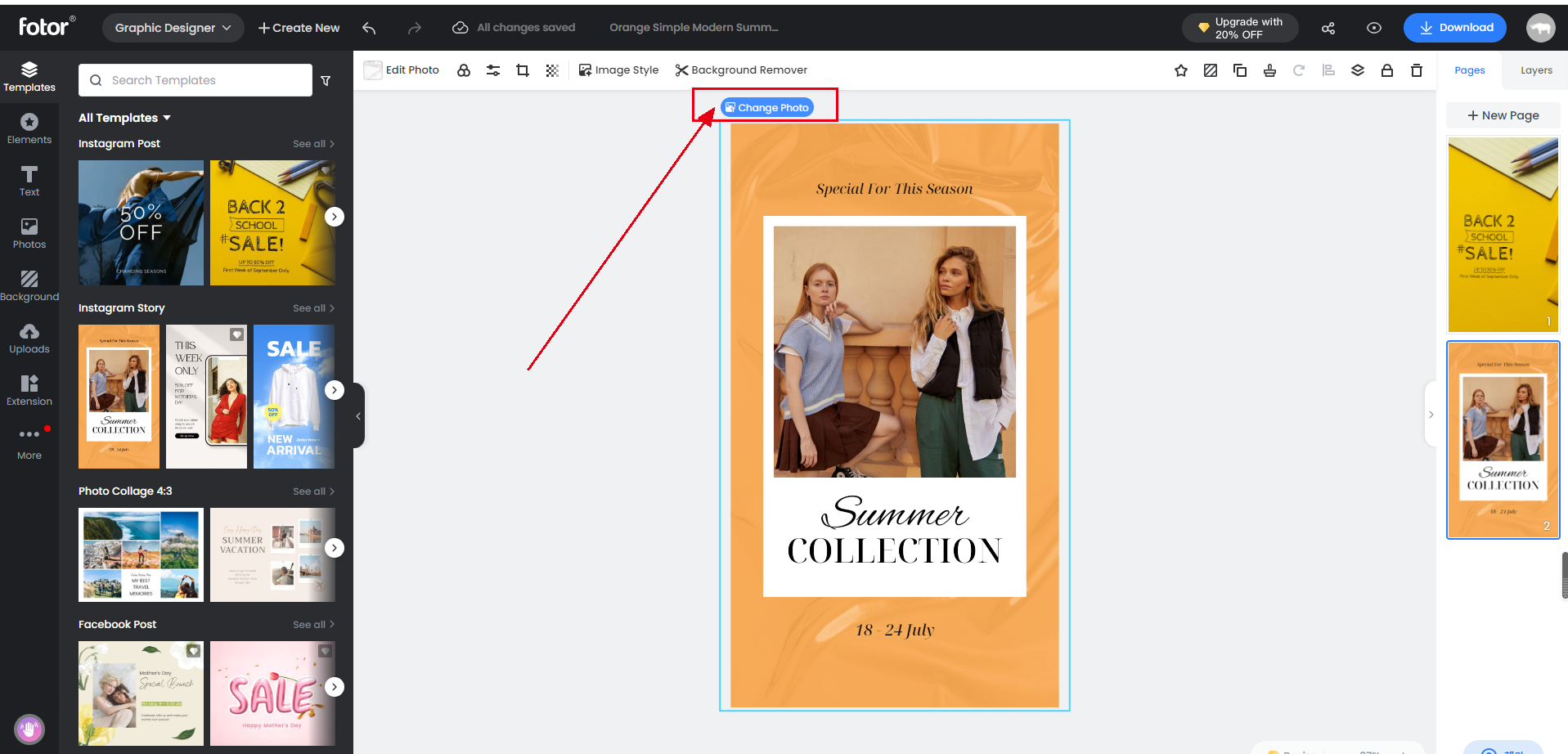 Click on Uploads on the left toolbar to upload > select a folder or click on the image to upload,after upload to Uploads, drag the picture from uploads to add to the template.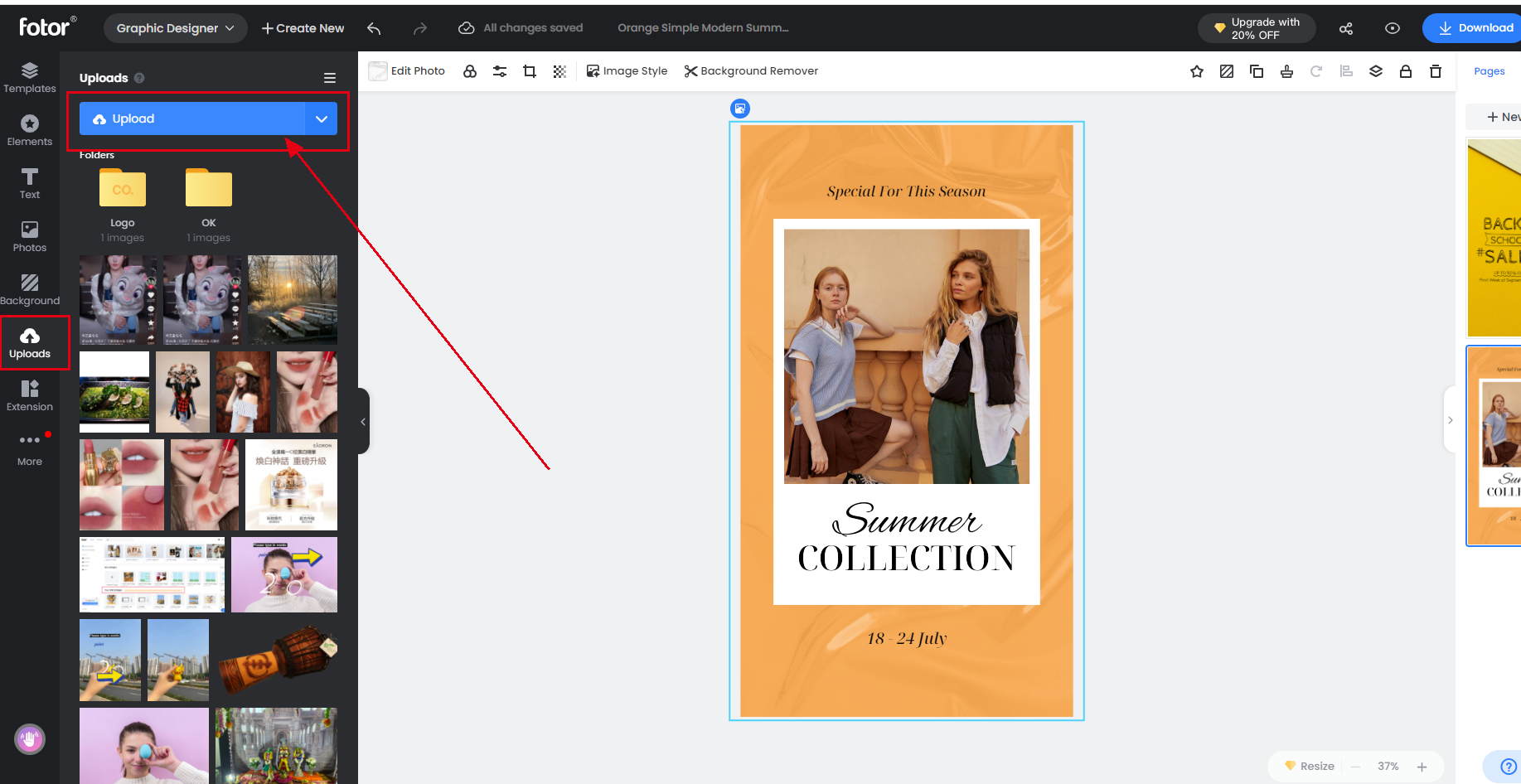 In addition, members can also take advantage of the colorful images in Fotor's Photo Gallery and search for keywords to get images on related topics. Pro members can enjoy 30 selected pro images and Pro+ members can enjoy 50 selected Pro or Pro+ images at current period.