Fotor's Beauty Touch Up Tool offers "Smoothing" tool to perfect portraits easily. Follow these steps below:
Step 1: Upload your photo in Fotor's Photo Editor.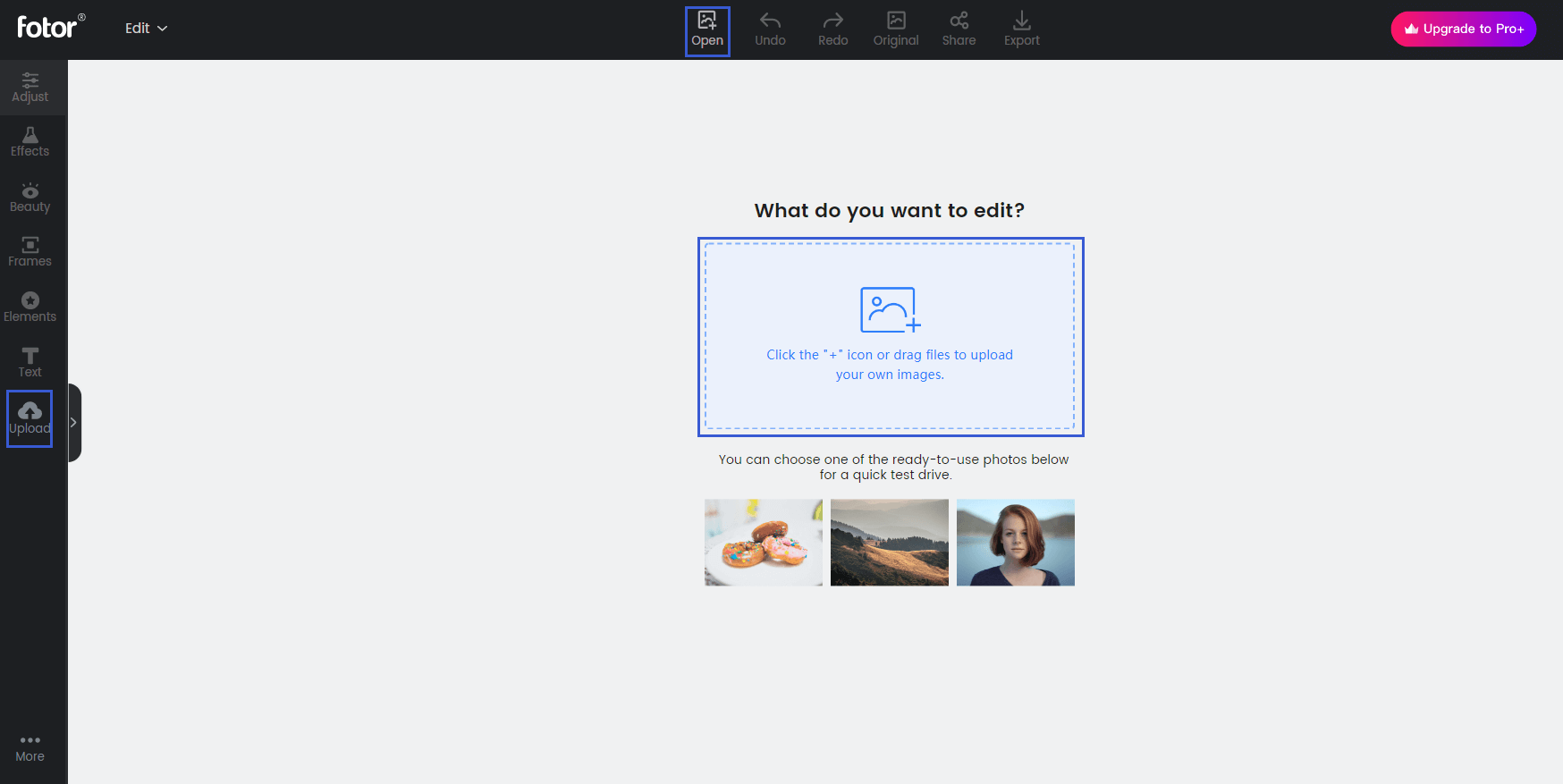 Step 2: Under the "Beauty" menu, you can find "BASIC" functions, and click "Smoothing" feature.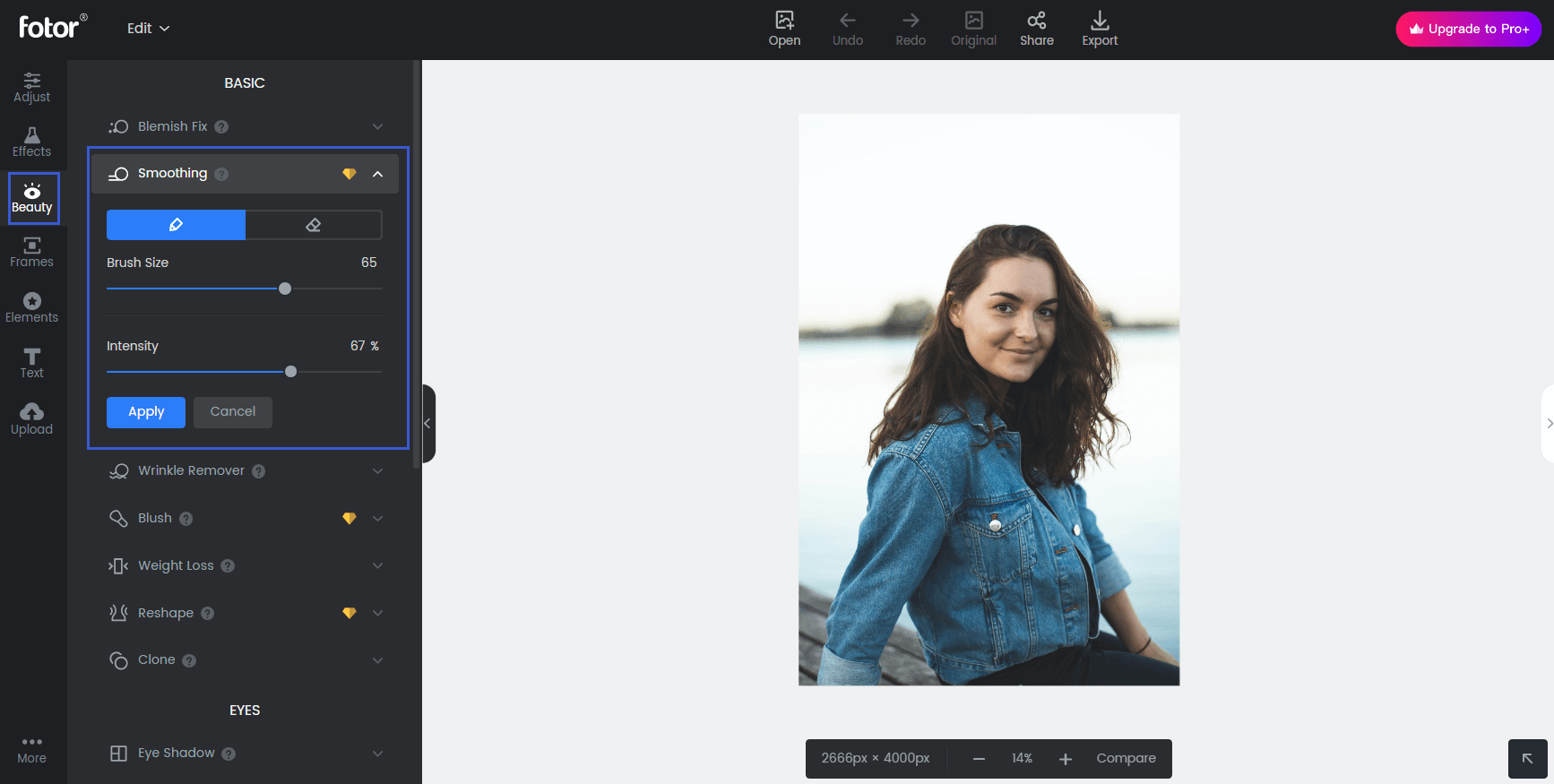 Step 3: Click "+" button on the canvas to zoom in your face.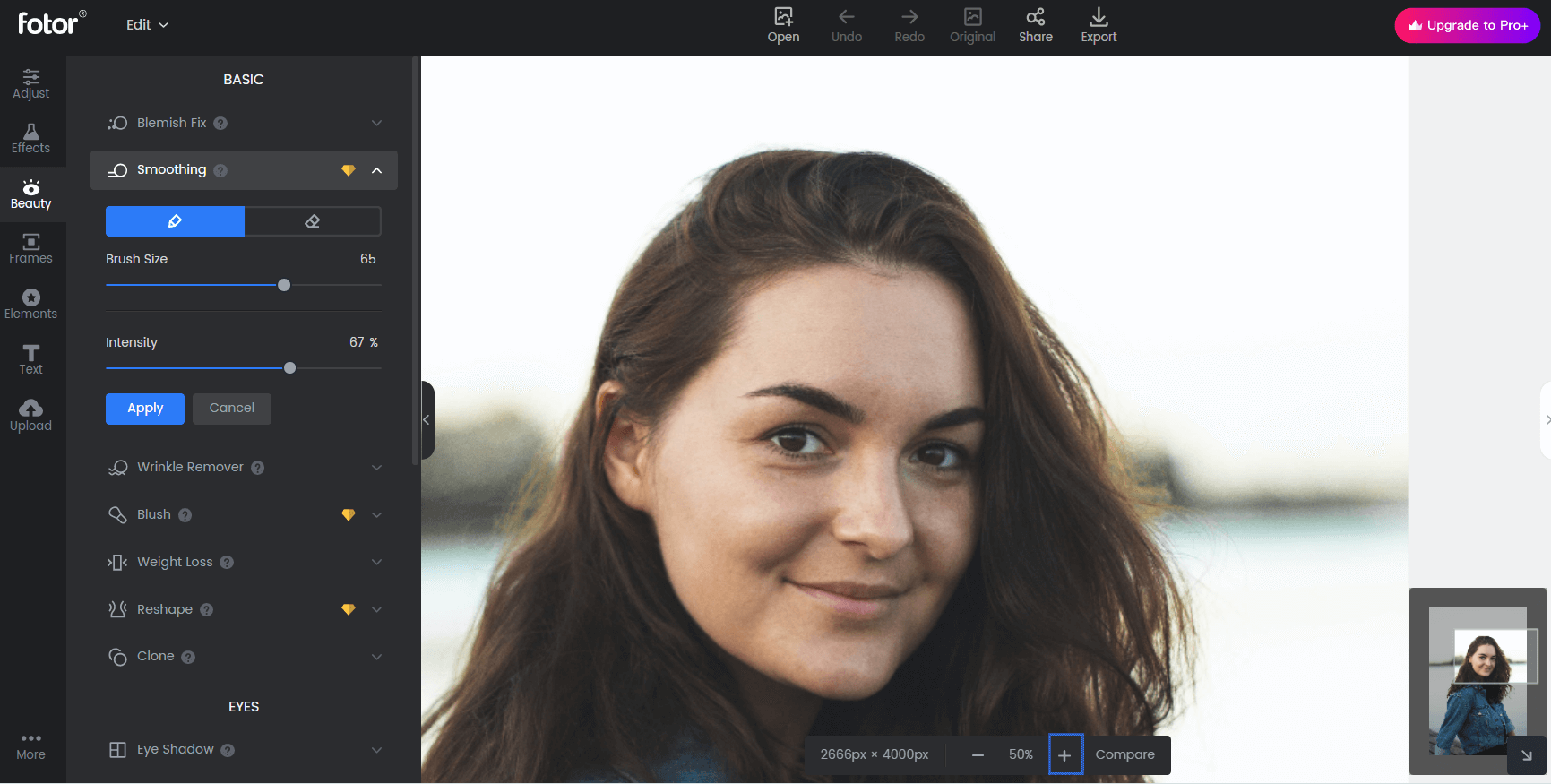 Step 4: Slide left or right to adjust brush size and brush intensity. Brush the face to make your skin smoothing, and you can use the eraser to remove the mistake.
Step 5: Press the blue "Apply" button when you satisfy. Then you can export the photo to your computer or share it on the social media.
Final work