When you add text to your work, you can add text effects to make it more attractive.
Step 1: In Graphic Designer, click "Text" to add the some words.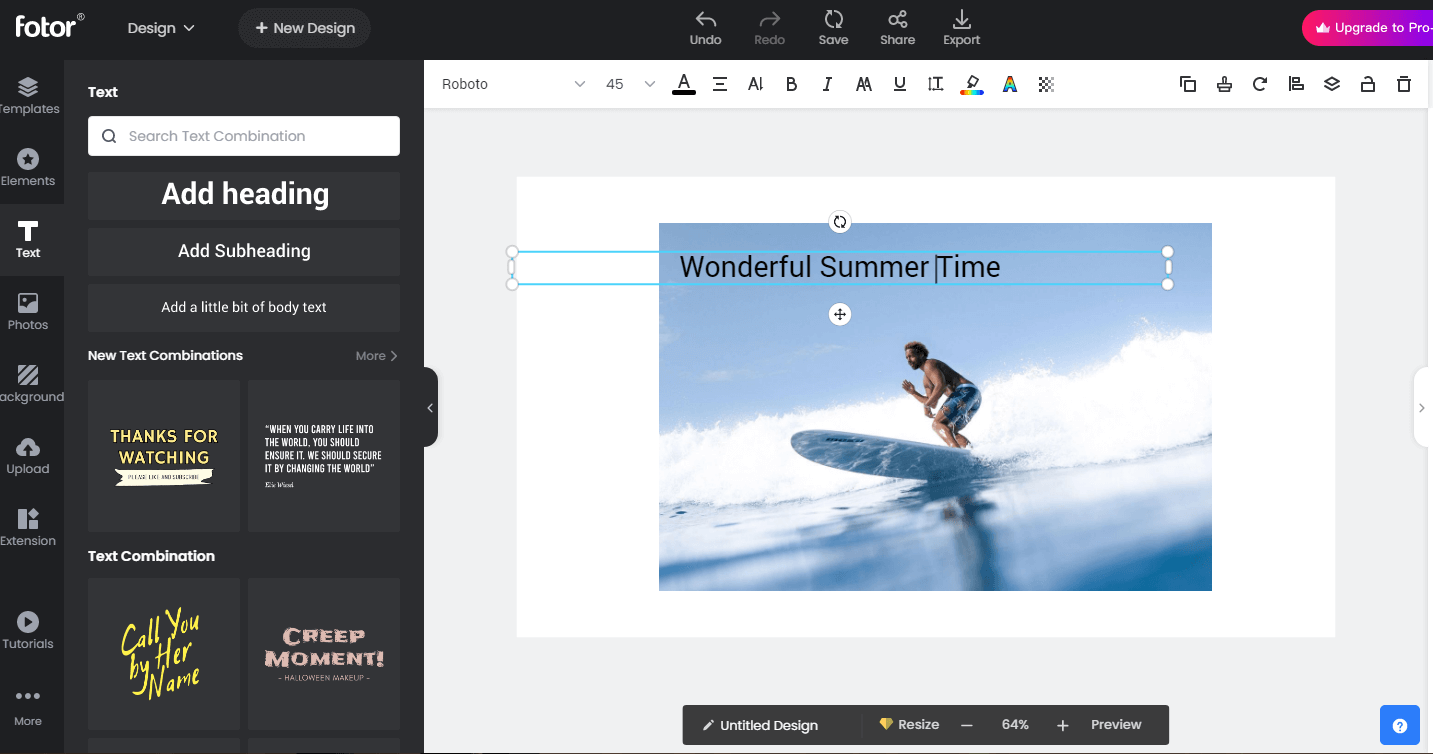 Step 2: Click the Text icon on the top menu. Then you can see various text effects on the left.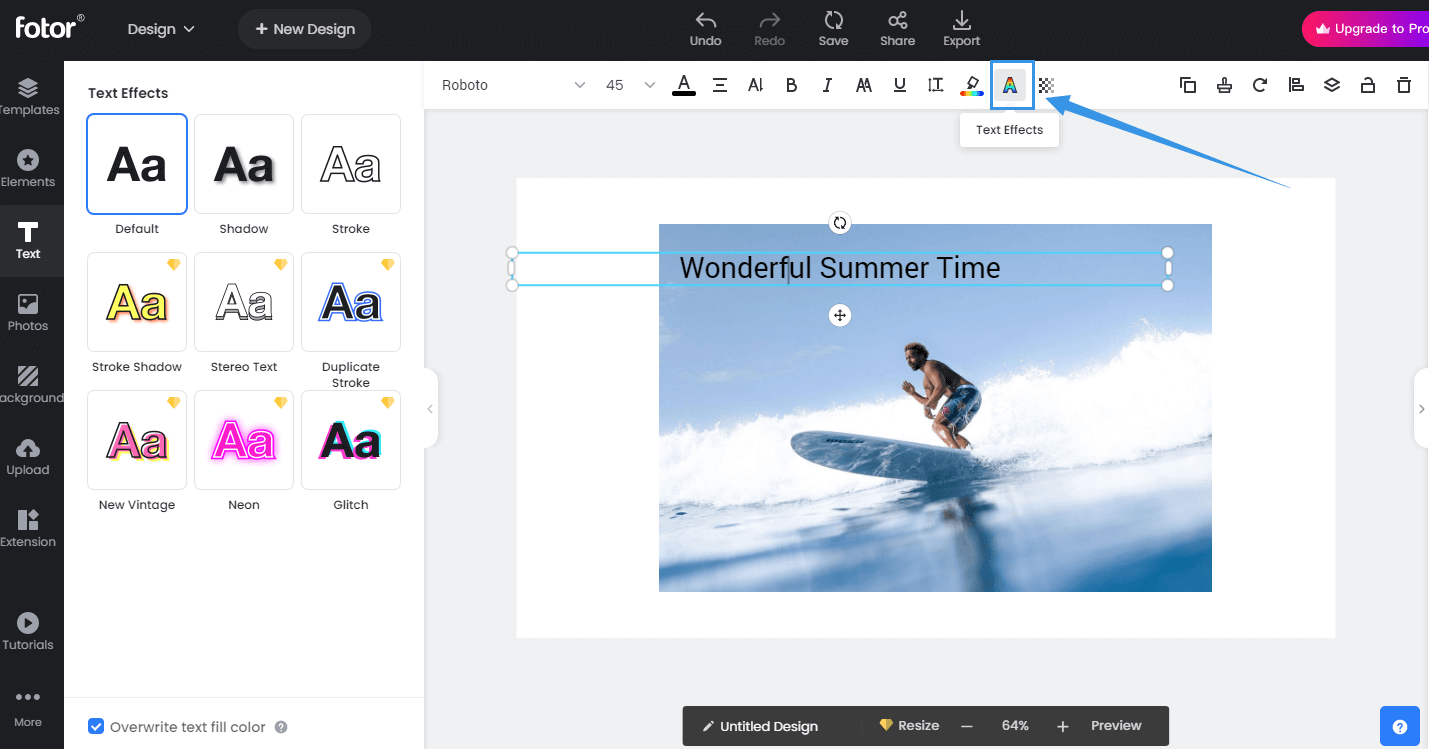 Step 3: Choose any of the effect, and then adjust the effect with Advanced Settings and Thickness Feature.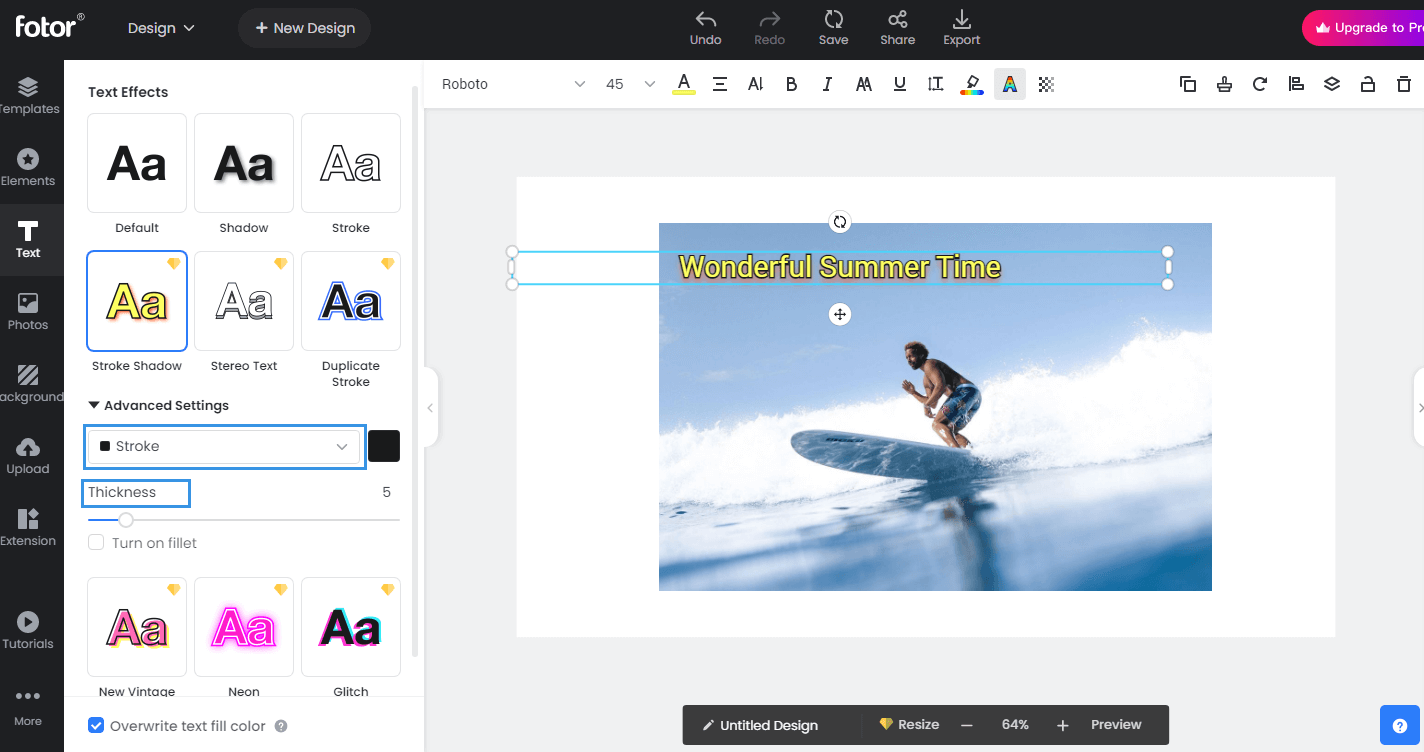 Step 4: Click Stroke or Shadow under the advanced setting, then click the color palette on the right to change the color. Adjust it with transparency, distance, blur and angle.