Fotor Collage Maker provides you a huge selection of brilliant collages layouts, making the collage creation easily and quickly. Follow the steps to find the best collage layout you want:
Sign in to Fotor's Home page, and click on "Collage" under the "Get a Quick Start". You will find different types of collage and you can click the one you like.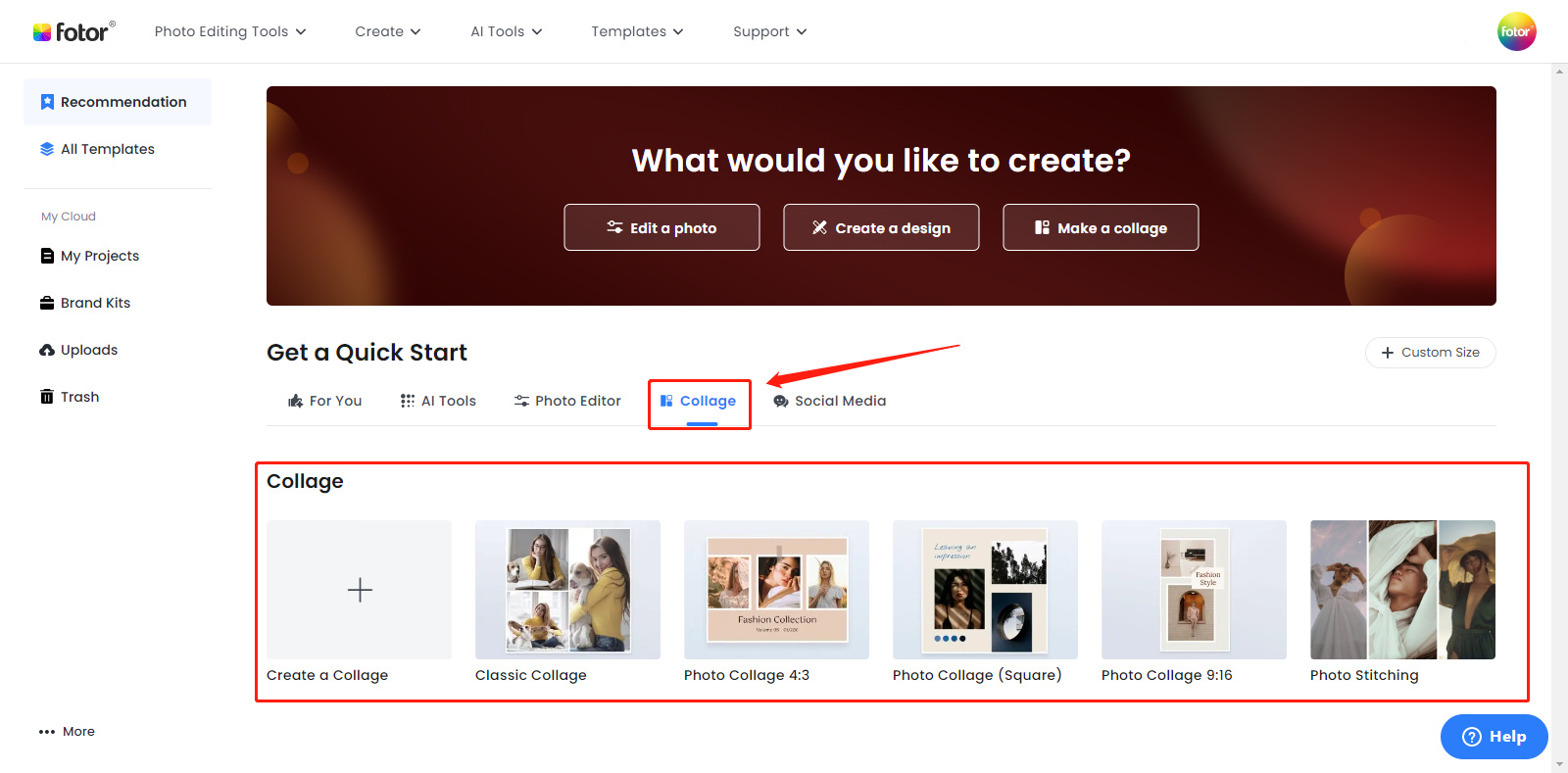 For Classic Collage, there are various layout templates for 1-10 and 10+ grids, as well as some funky collages.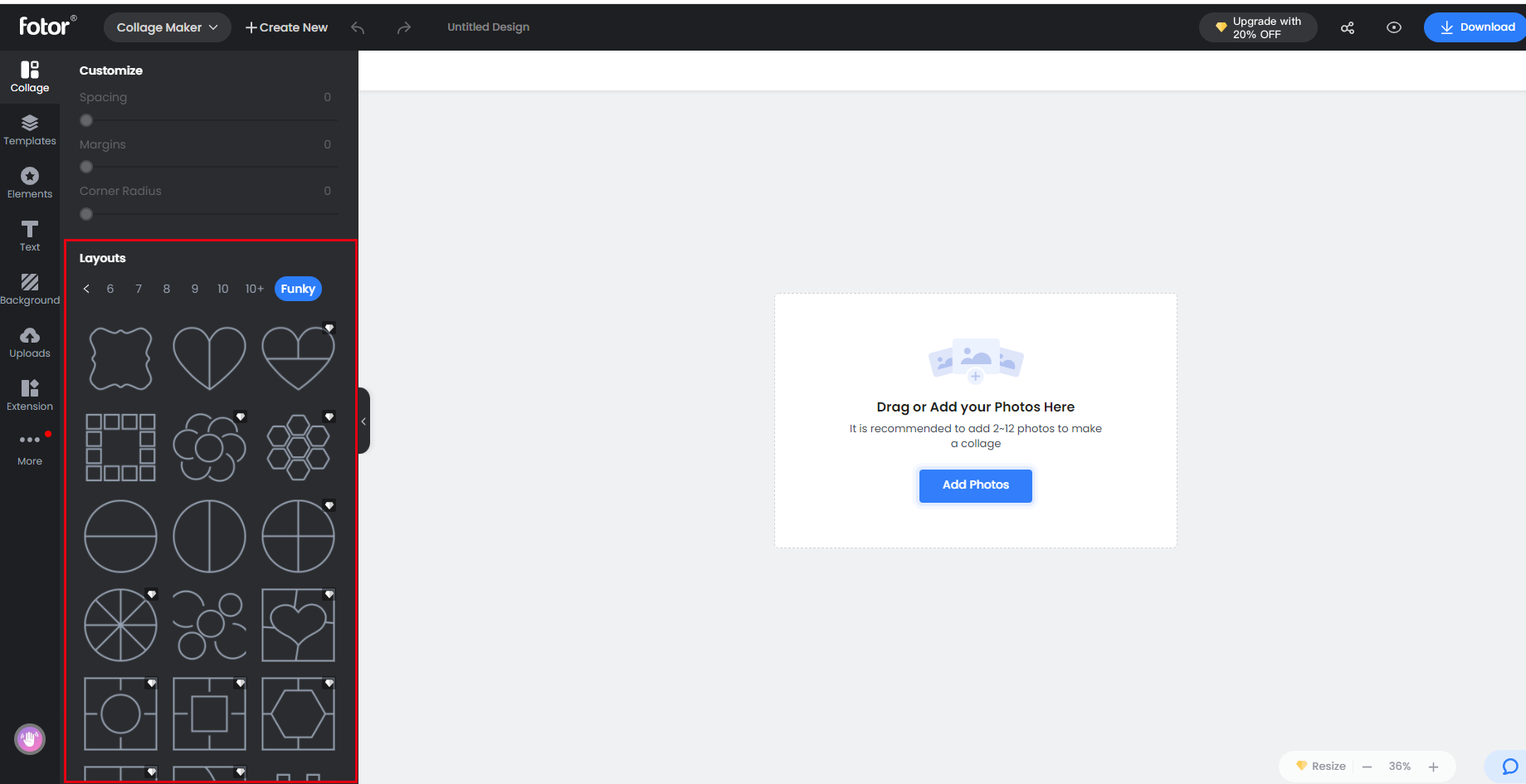 After selecting the desired template, start making your collage!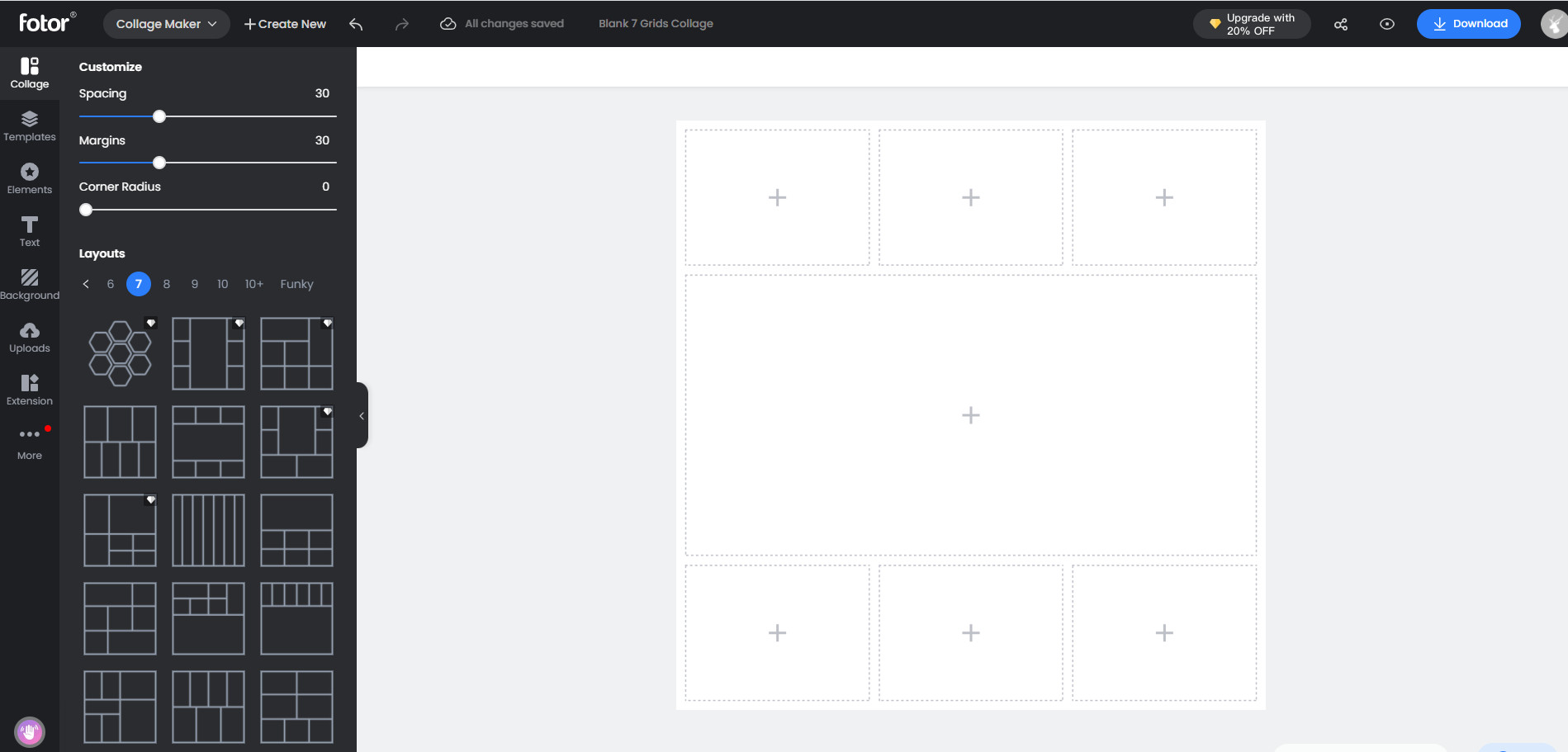 Besides the basic grids, Fotor also provides many ready-to-use Photo Collage Templates. In the Collage tool, click on the "Templates" on the left menu, and you will see many stunning templates. Simply click one to use and change the sample photos to your own.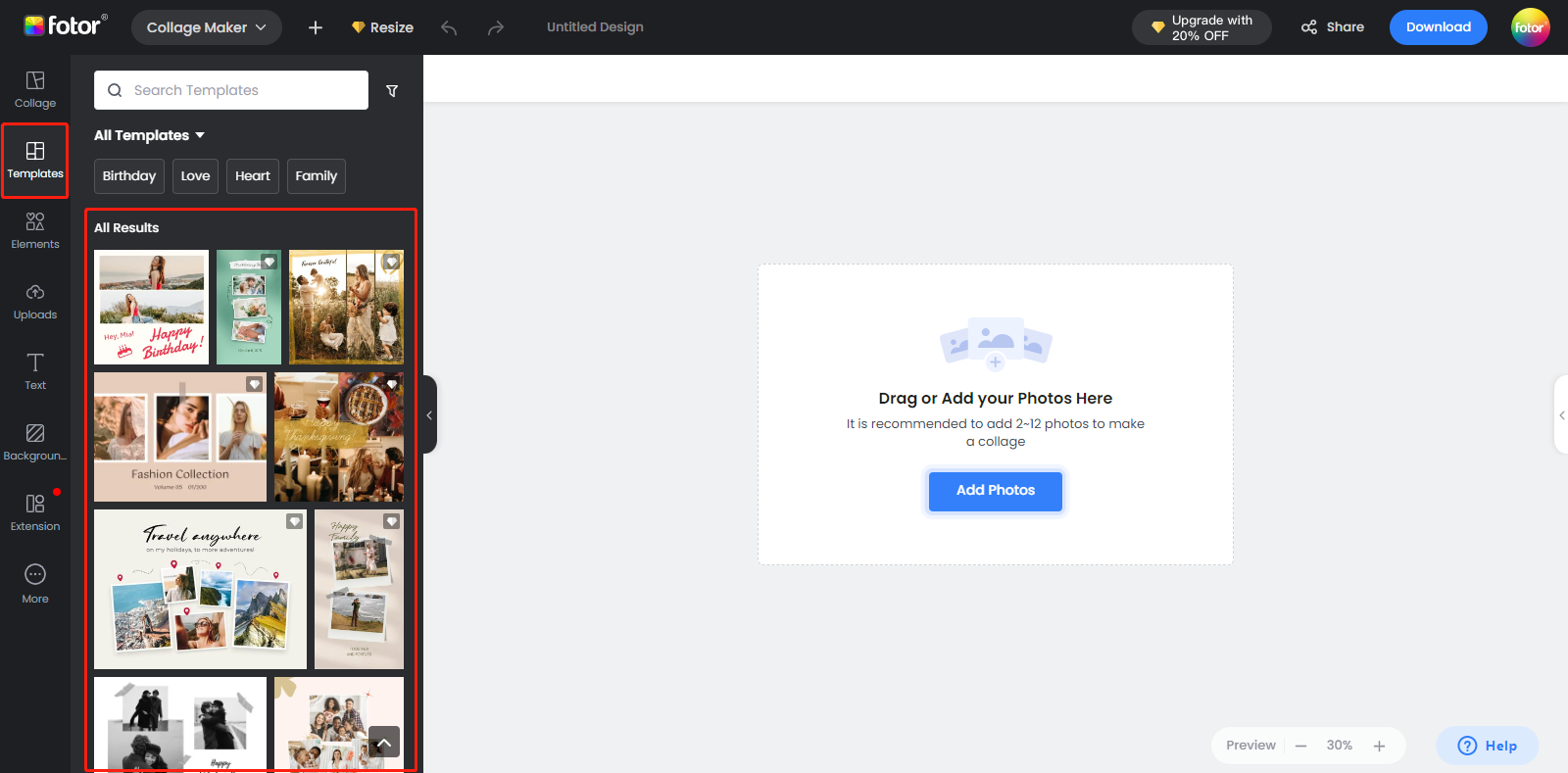 Any other problem please feel free to contact us.