Fotor Collage Maker provides you a huge selection of brilliant collages layouts, making you design your own collage easily and quickly. Follow the steps to find the best collage layout you want:
When you go to the Collage Maker, you can find various collage layouts.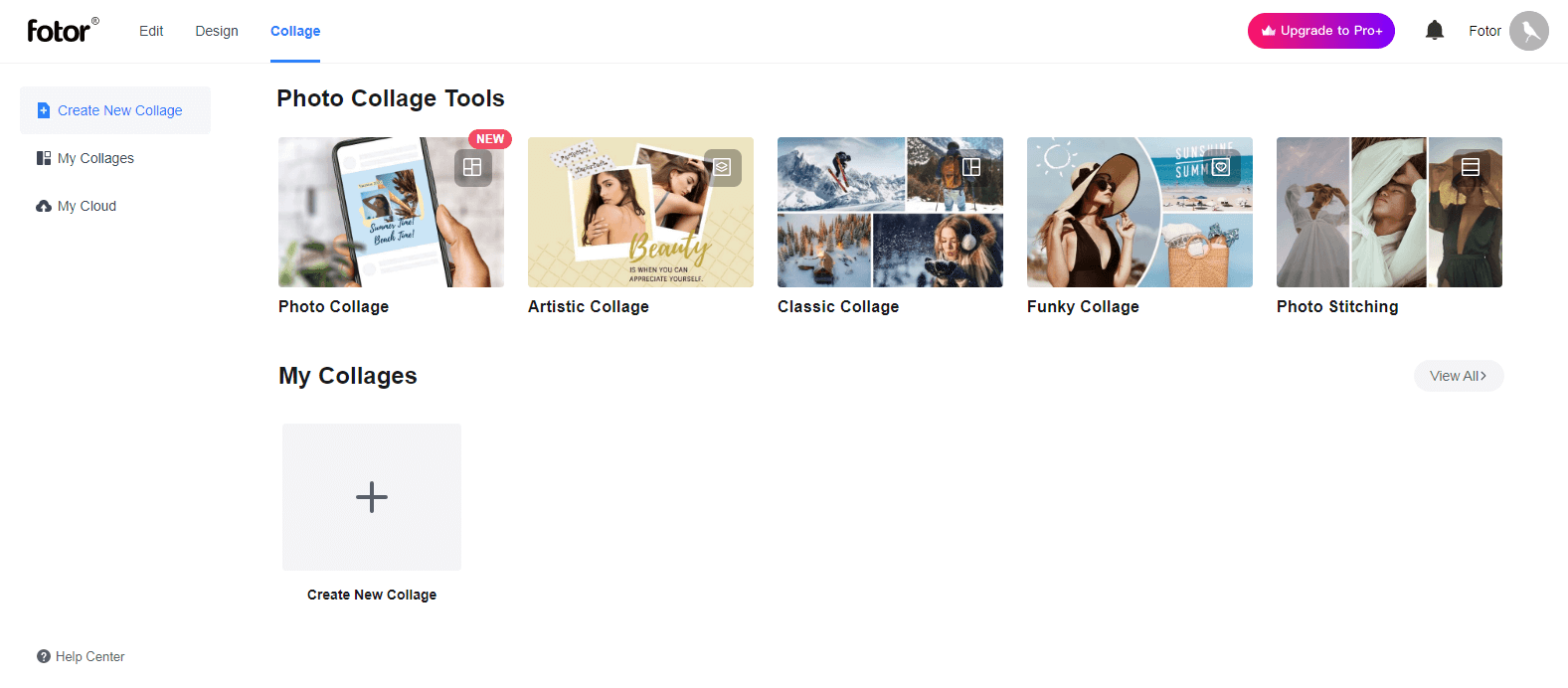 If you click "Photo Collage", you will go to the Graphic Designer to make your collage. Choose the templates you like by browsing all the collage templates or search the keywords in the search box to find the templates quickly.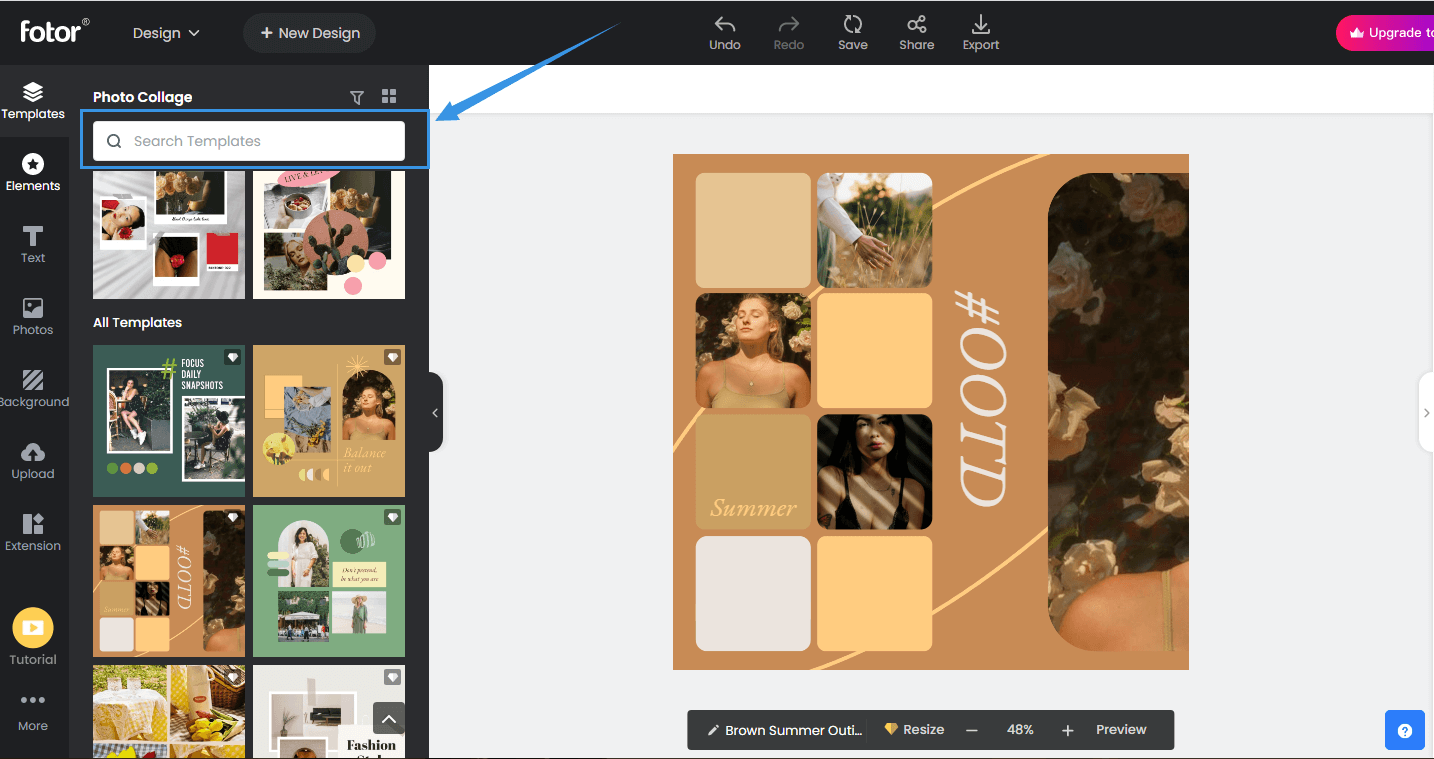 If you choose any type of collage template from Artistic Collage, Classic Collage, Funky Collage or Photo Stitching, you can go to the Collage Maker. Here you can browse all the templates and then choose your favorite one.