Step 1: Choose your design template on the design hub page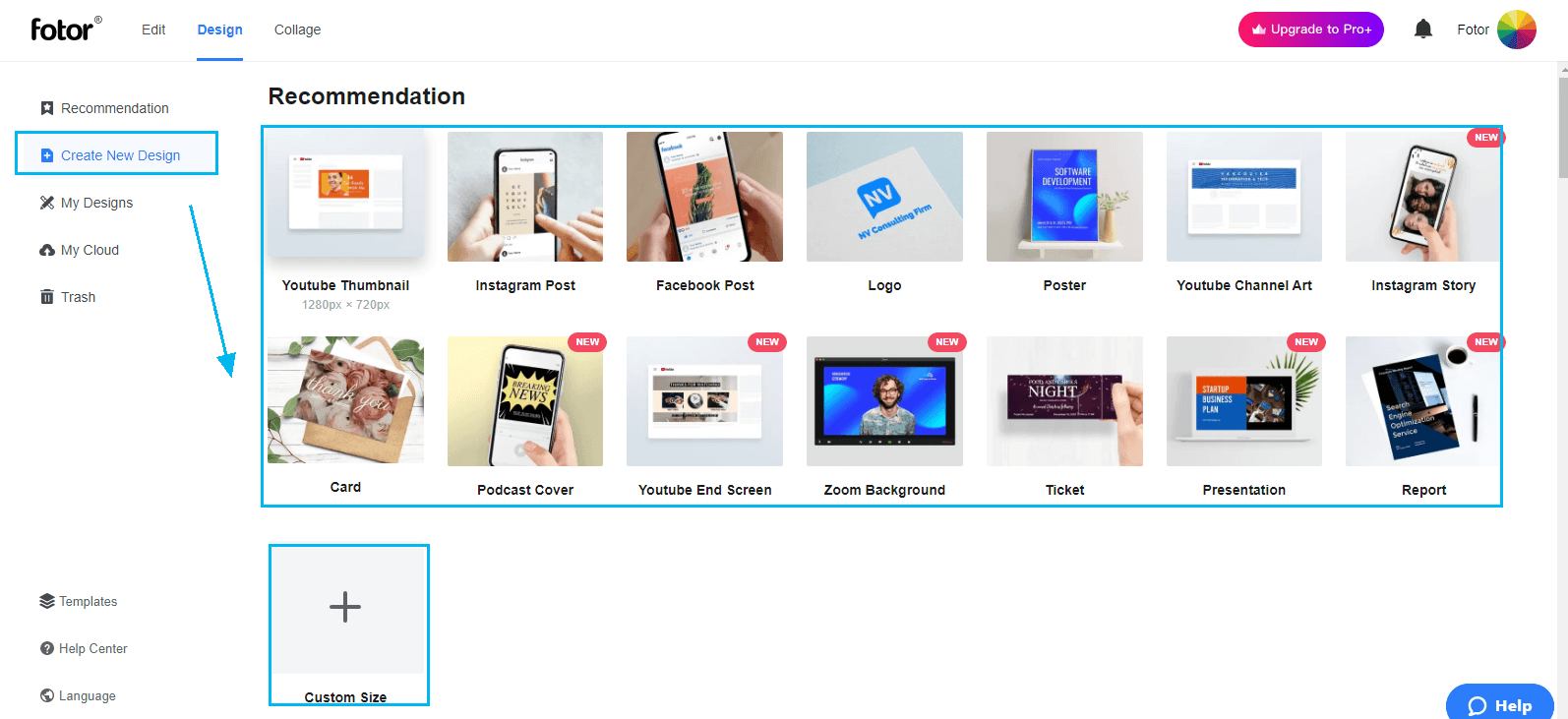 Step 2: Change the text
Select the text on the template to add new text and customize it into the style you want.
At the top of the canvas, you are free to change the text font, font size, text color,text effects and transparency, and adjust with professional features like text alignment, bold and italic.
You can also add new text by clicking on "Text" in the left taskbar. Then choose a title, subtitle, body text or a combination of distinctive text.
If you want to go back to the previous step, you can click on the "Undo" button on the top of the canvas.
Step 3: Change the images
Click on the image and you can see the "Change Image" button appearing on the top left of the template . Click on "Change Image" to upload a new image.
You can also upload images by clicking on the "Import" button in the upper right corner. Then drag the image to the canvas to replace the original template image.
Step 4: Adjust the images
After selecting the image, you will be able to do various basic edits.
Clicking "Edit", you can add filters to the image, adjust the brightness, contrast, saturation and exposure of the image, etc.
You can also experience the features like cropping, shadows, transparency, and even removing the background.
In addition, for the whole template, you can detach,align and rotate images to make it more professional.
Step 5: Save or share your design work