What is image noise?
Image noise is a kind of visual distortion in the digital photographs, which is similar to grain in the film. Sometimes, a little noise can add a vintage feel to the image. But when it's really bad, it can ruin the image.
Here are the steps to reduce image noise:
Step 1: Upload the image you want to remove the noise to Fotor's Photo Editor.
Step 2: Click "Adjust" and then select "Denoise" feature.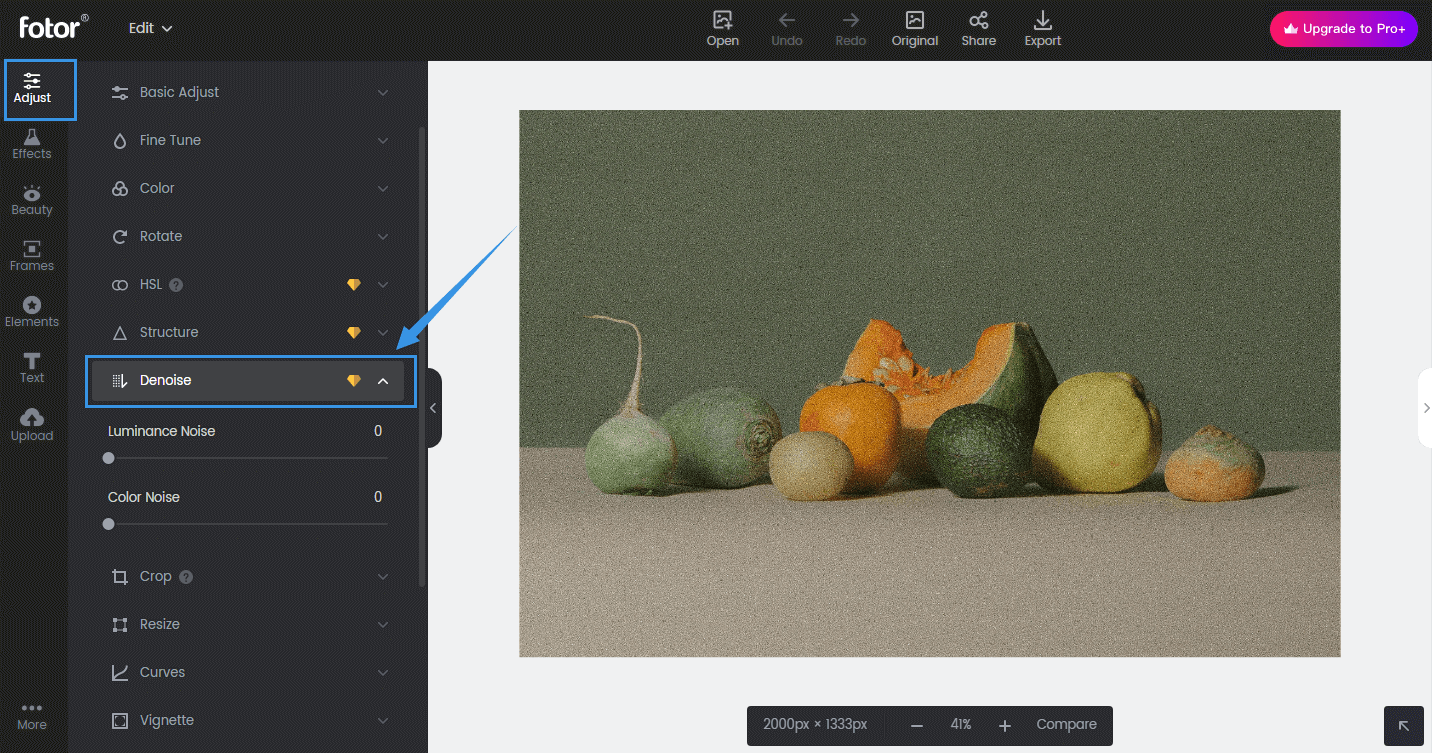 Step 3: Drag the slider of "Luminance Noise" and "Color Noise" to adjust the intensity until you are satisfied.