Yes. Fotor supports keyboard shortcuts which can help you design your work as efficient as possible. You can check in Fotor about how to use shortcut keys when you design. Follows the steps to learn all the shortcut keys:
Step 1: Log into your account and then click "More" to find "Shortcut Keys".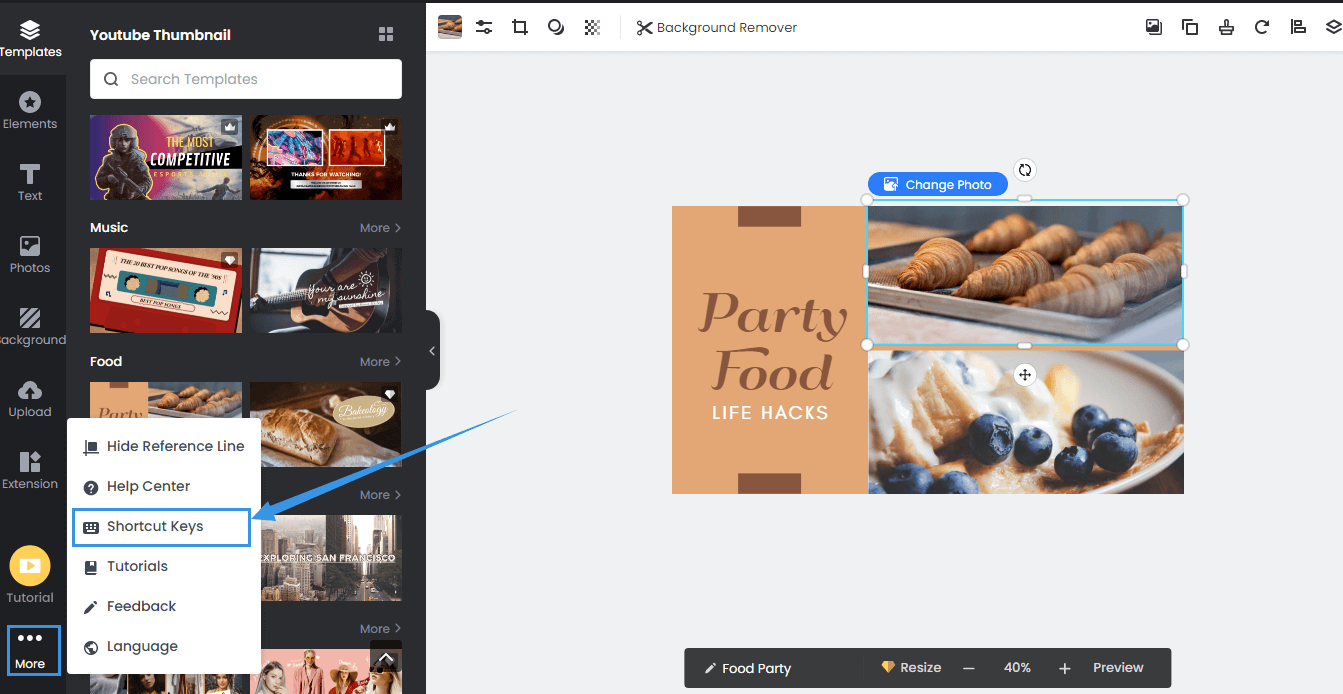 Step 2: Click "Shortcut Keys" to go into the page, here you can see all shortcut keys about Menu, Element, Cavas, Layer, Group, Align, Select and Text.