Turning ordinary photo into can be never so easy with Fotor's artistic effects, like Magic Cube, Impressionism, Dadaism and so much more. After you apply the art effect, you can also quickly keep a transparent background to highlight the subject.
Step 1: Upload the image and then Choose "GoArt" under the "Effects" feature.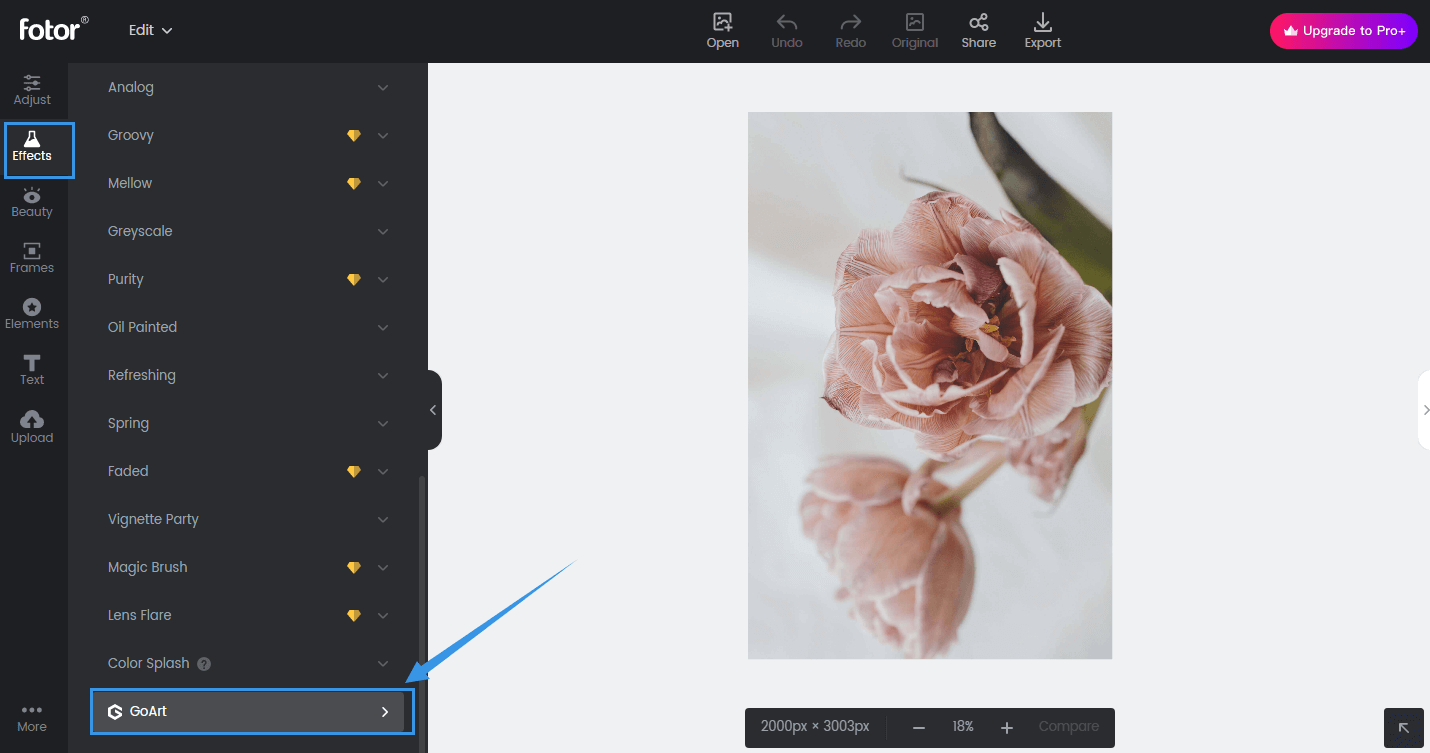 Step 2: Choose the effect you want and then drag the slider to adjust the intensity.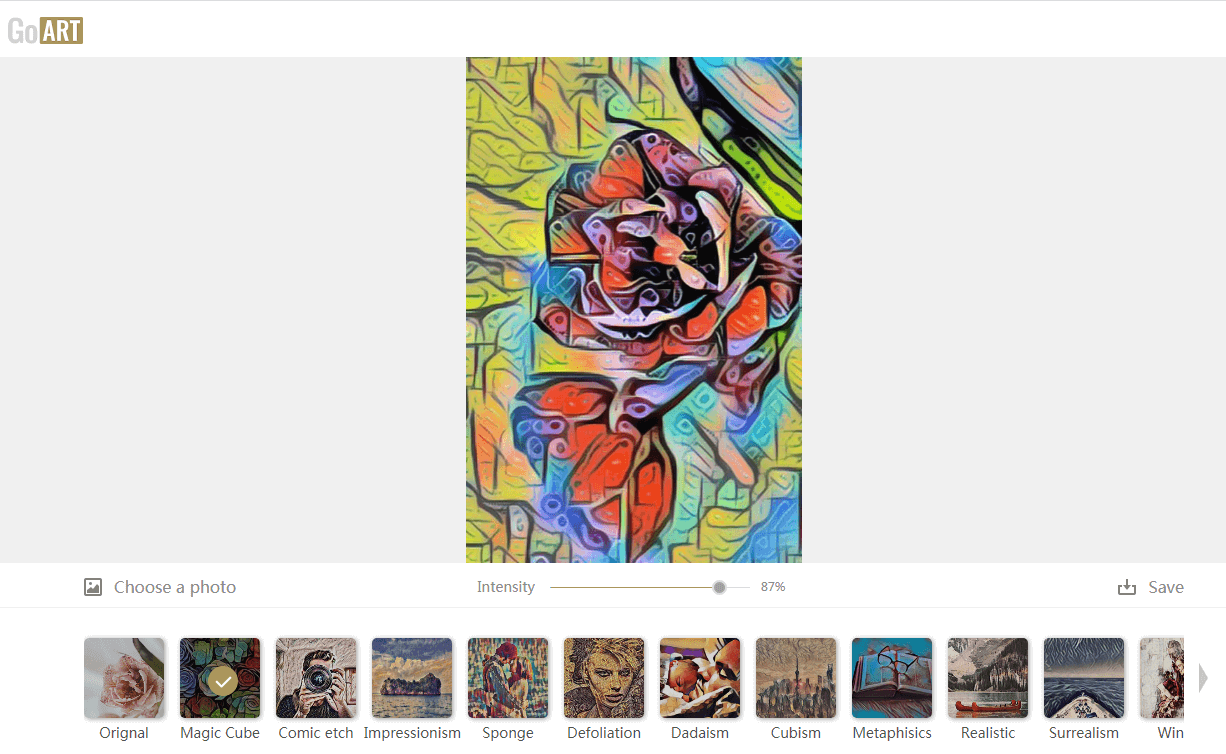 Step 3: Save the work to your computer and then upload it to Fotor Photo Editor. In Image Cutout feature, click keep button to keep the wanted area and remove button to remove the unwanted area.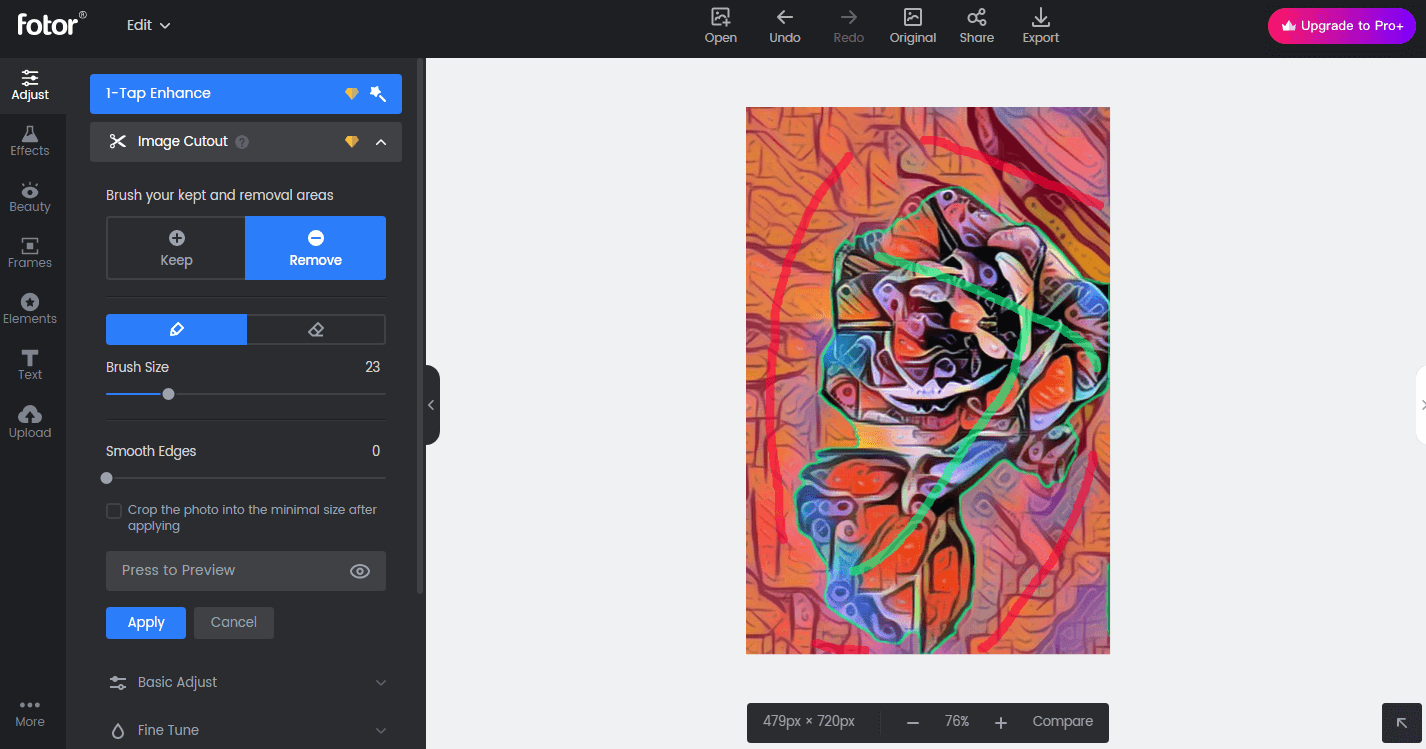 Step 4: After you choose the area, click "Apply" button to get a transparent background.