Fotor's Smoothing tool helps you get beautiful skin in your photos instantly. It's so easy to smooth wrinkles, remove blemishes and even skin coloration without influencing the natural beauty and texture. Follow these steps below:
Step 1: Upload your photo in Fotor's Photo Editor.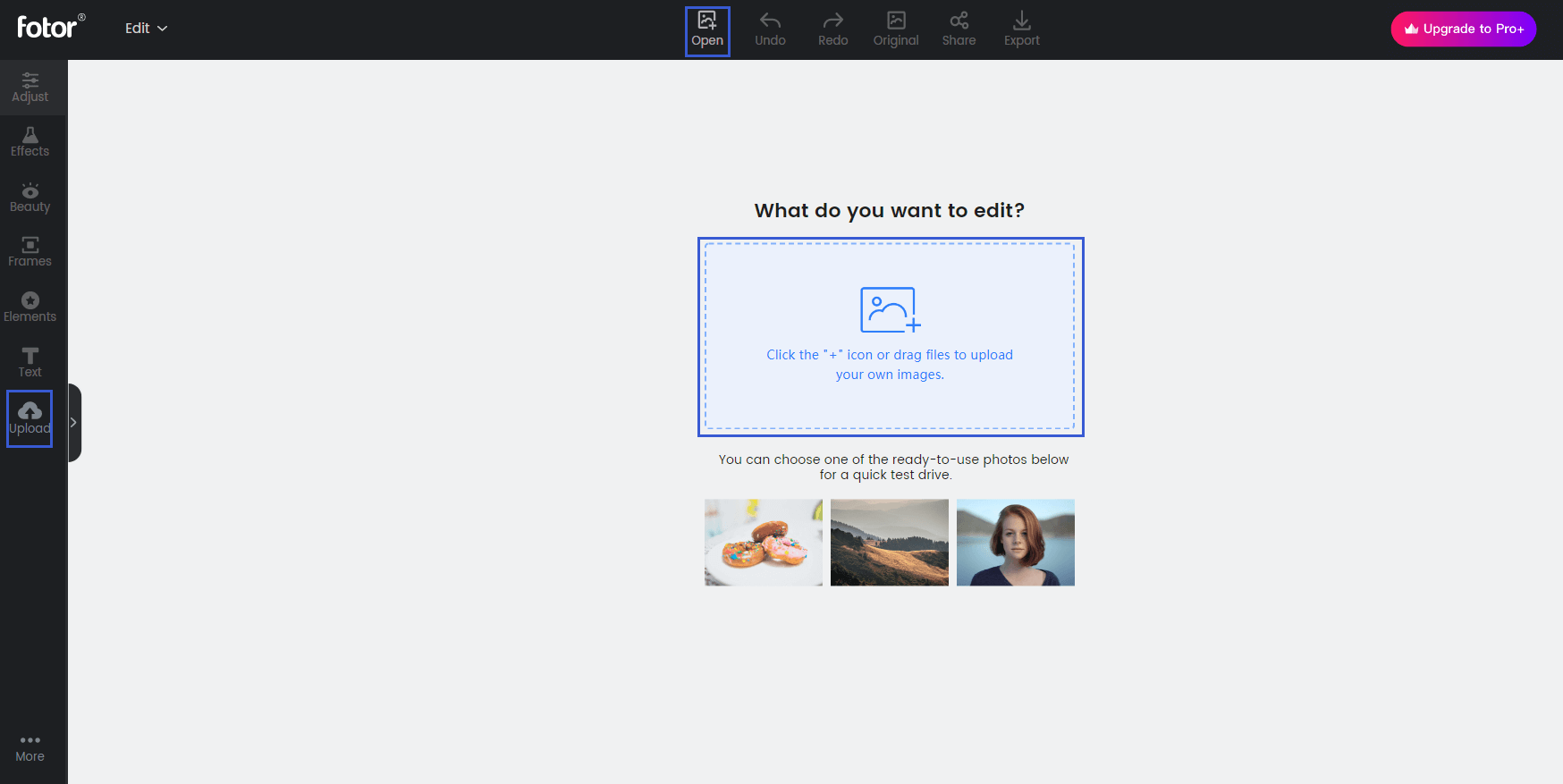 Step 2: Under the Beauty menu, click "Smoothing".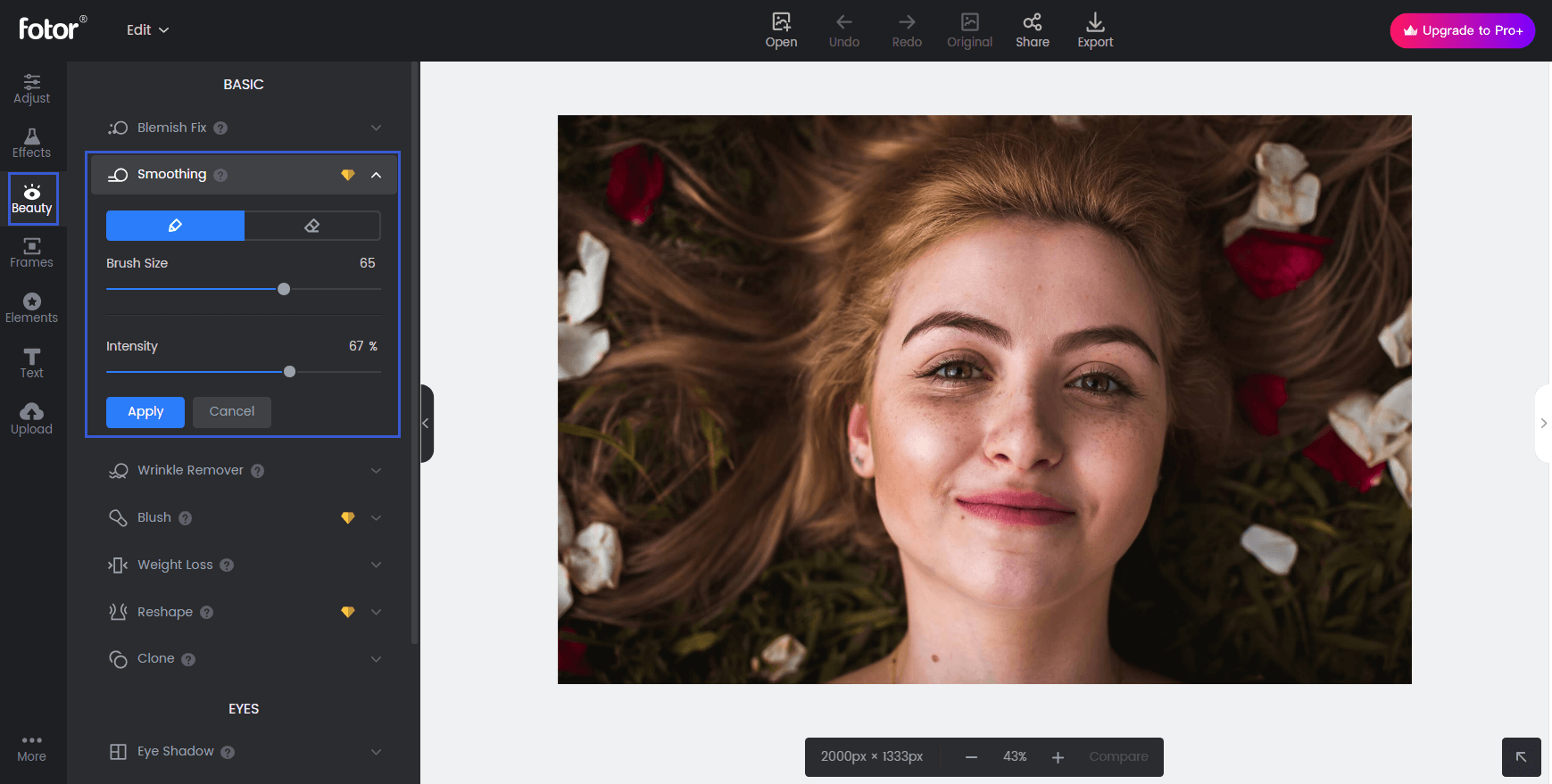 Step 3: Move the slider to adjust the Brush Size and Intensity. Brush Size determines the surface area of your Clone Tool, while Intensity means the strength of the outlines of your edits will be. Click the place to clear away any splotches or unseemly spots for a perfect photo. And you can click the eraser button to fix the mistake.
Step 4: If you are satisfied with the adjustment, press the blue Apply button. Then you can export the photo to your computer or share it on the social media.
Finally work