B&W is a basic but popluar photo effect during photo editing process.
You can easily get this filter and turn your images into Black & White scene by only a few clicks in Fotor.
Step 1: Upload your photo in Fotor's Photo Editor.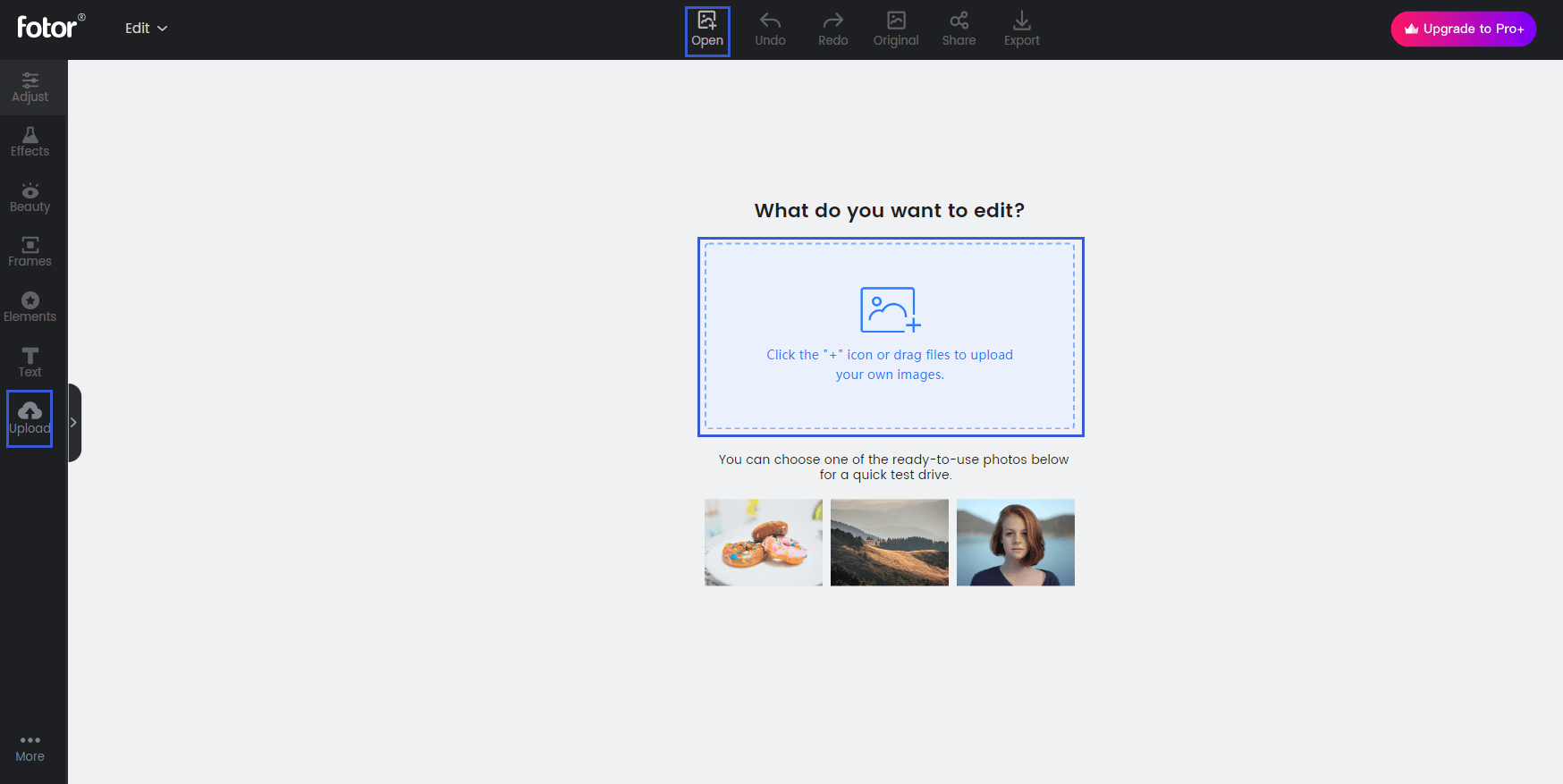 Step 2: Under the Effects menu, click B&W. You will find four different types of the Black and White effect. They are Darkbloom, Cool, Plymouth, Straight Ink.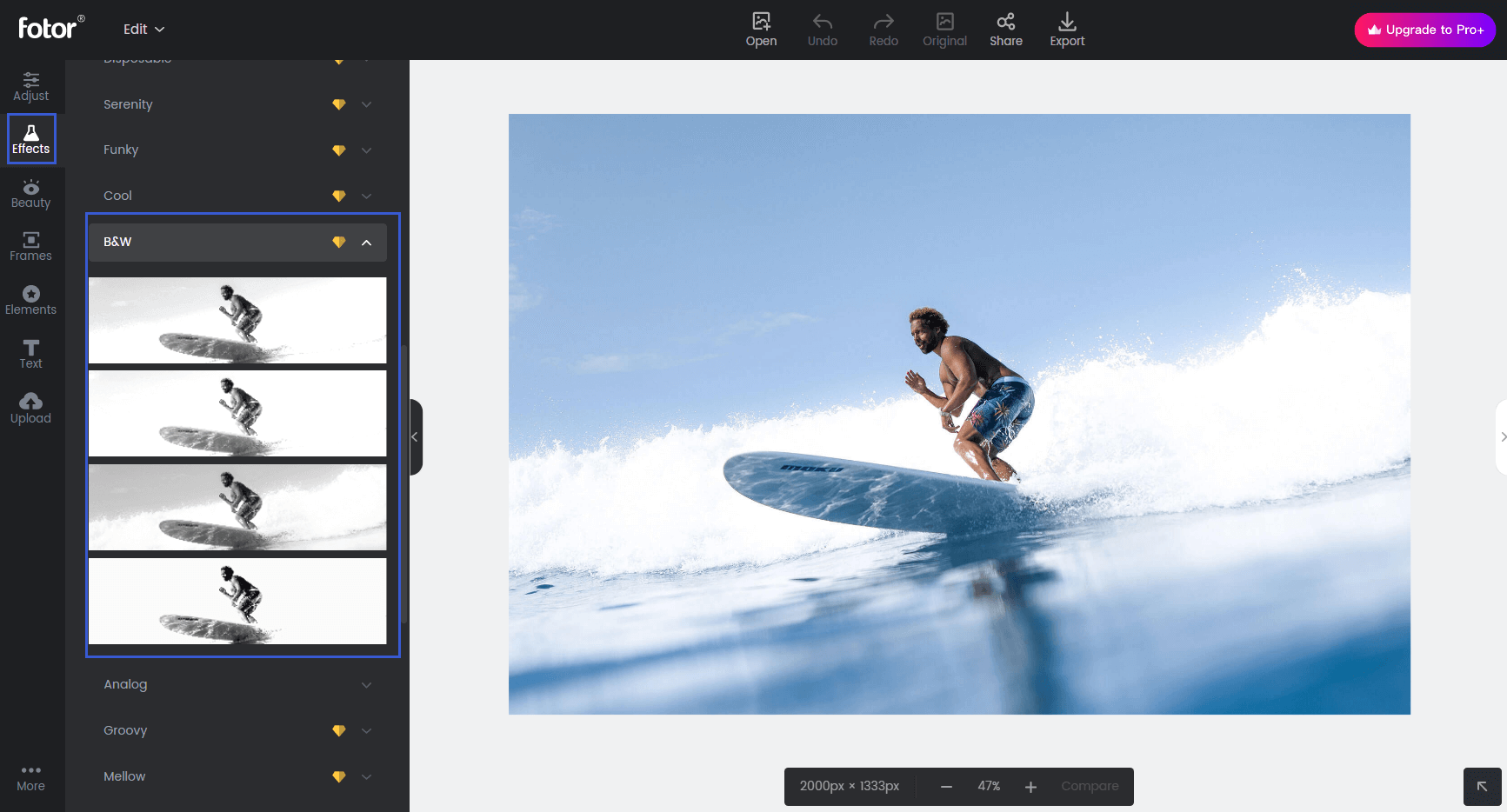 Step 3: Click one of the four filters, and keep the Intensity 100% if you want to fade the colorized photo to be Black & White totally.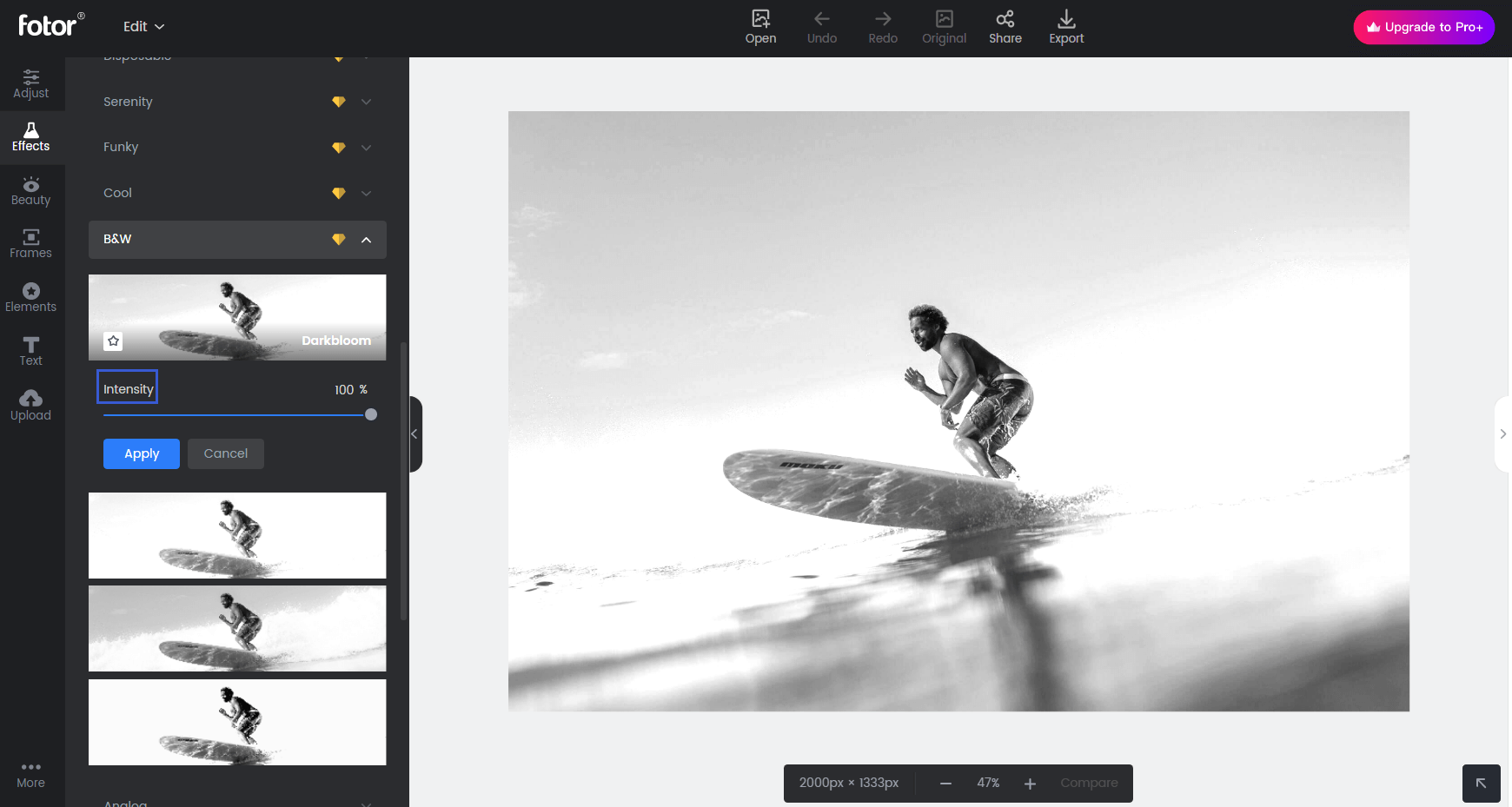 Step 4: Click the blue "Apply" to confirm the change.
Step 5: Then you can share or export your photo.
Final work