Blurring a photo is a common and popular effect to highlight or hide certain elements within a picture. With Fotor's Powerful Blur Photo Editor, now you can blur image background easily and make a big contrast within the depth field and surface.
Fotor offers two different blur effects "Blur" and "Blur - Brush". All of them can meet all your needs for blurring your images. Start to blur a photo by following steps:
Step 1: Upload your photo in Fotor's Photo Editor.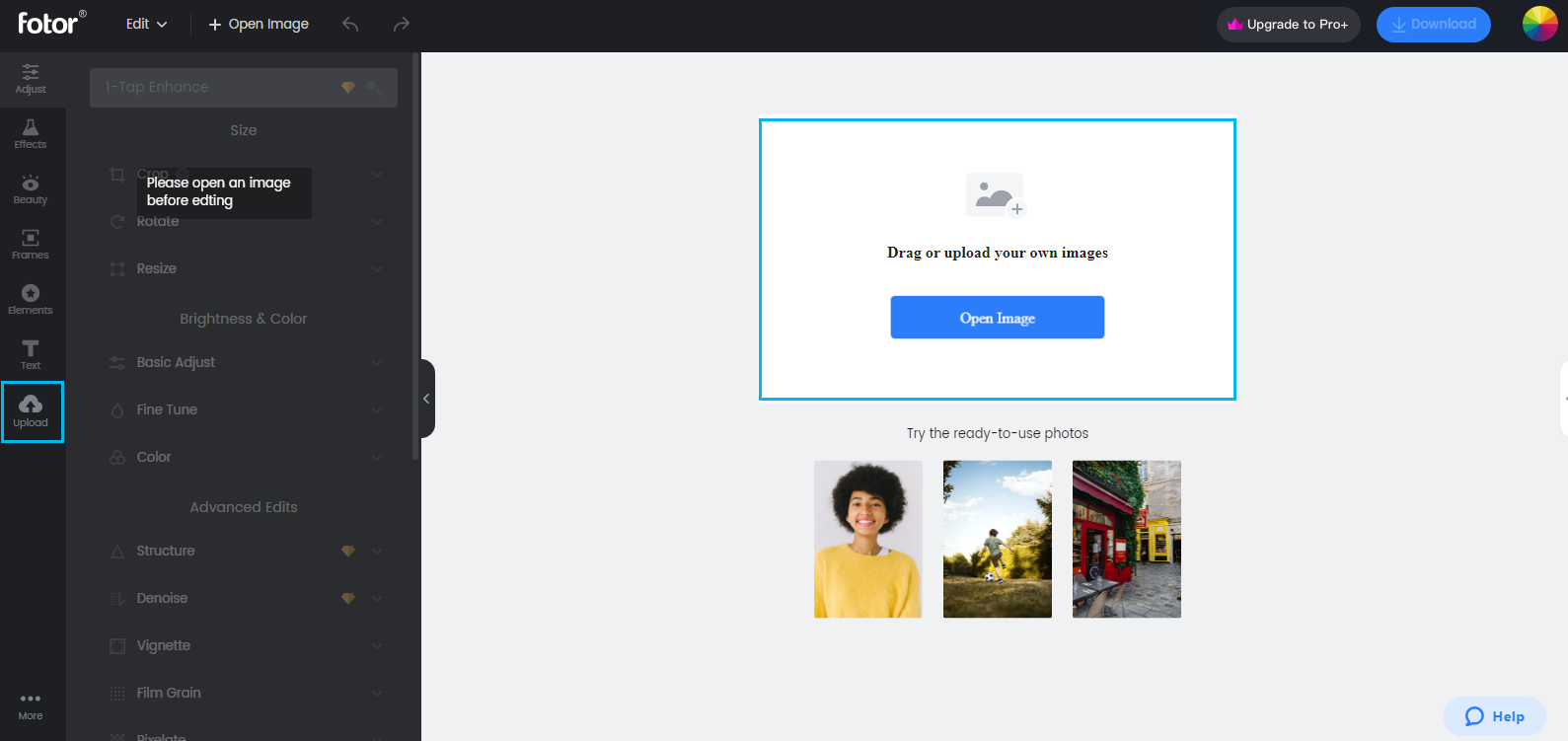 Step 2: Under the Adjust menu, click Blur. You can choose Circular or Linear type of blurring. "Circular" allows you to focus on a particular part of your with the blurry circle. "Linear" lets you highlight a specific part of your image in a horizontal mini model.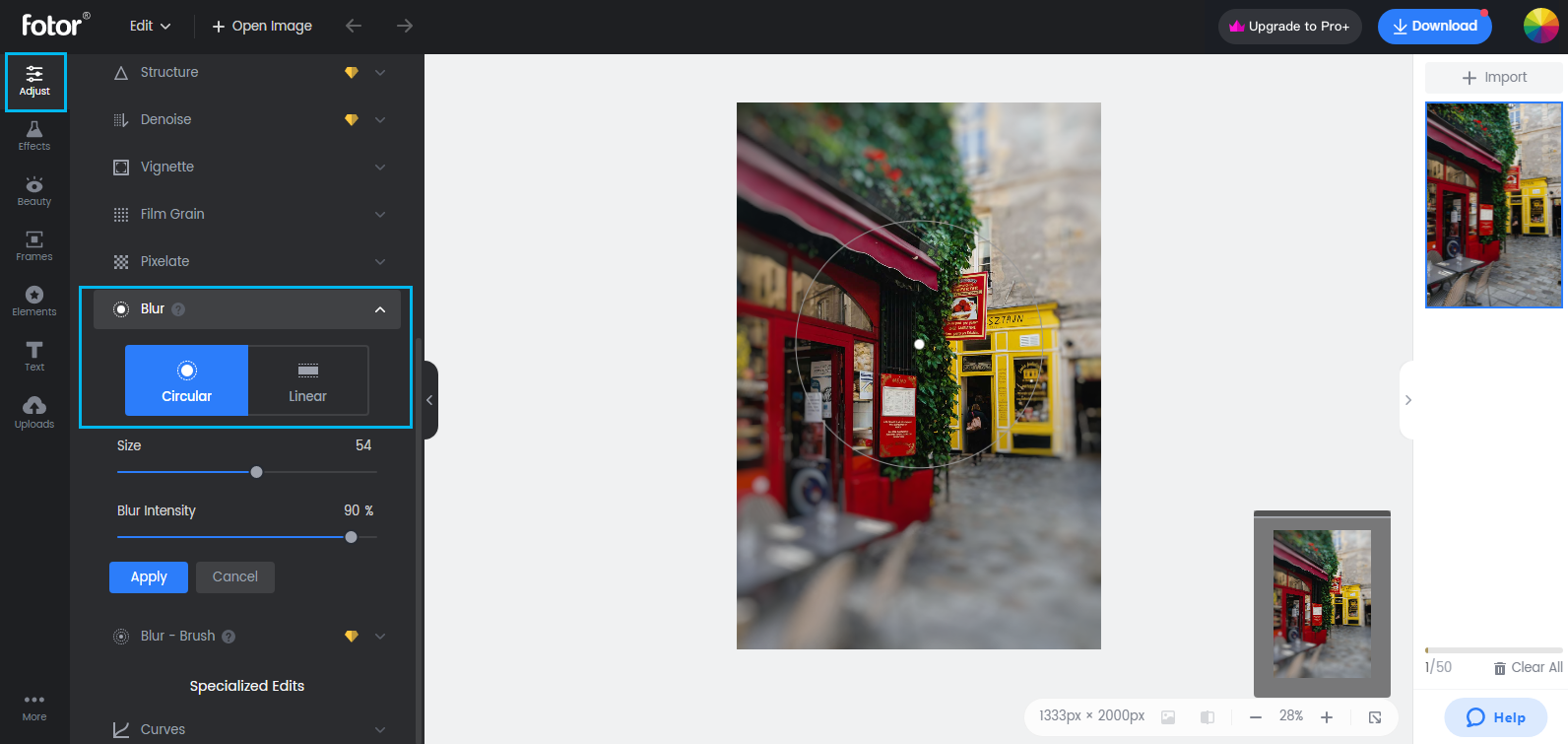 Step 3: If you choose "Circular", you can narcotize the while circle to the area you want to highlight. When you choose "Linear", you can leap the blur linear box by drugging the while dots on the canvas according to what you want to focus on. And you can move the slides of Size to chance the size of clear area. And slide the Blur Intensity to adjust the strength of blur.
Step 4: Or you can select "Blur - Brush" under the Adjust menu to use a brush to affect any part you want. Check the different adjustment options here. Play around with these until you get the effect you're looking for.
・Size – The size of brush or eraser. Be ensure which is the blue icon.
・Brush Intensity – Brush the area you wish to focus and clear.
・Blur Intensity - The strength of the blur effect will be distributed on the overall image.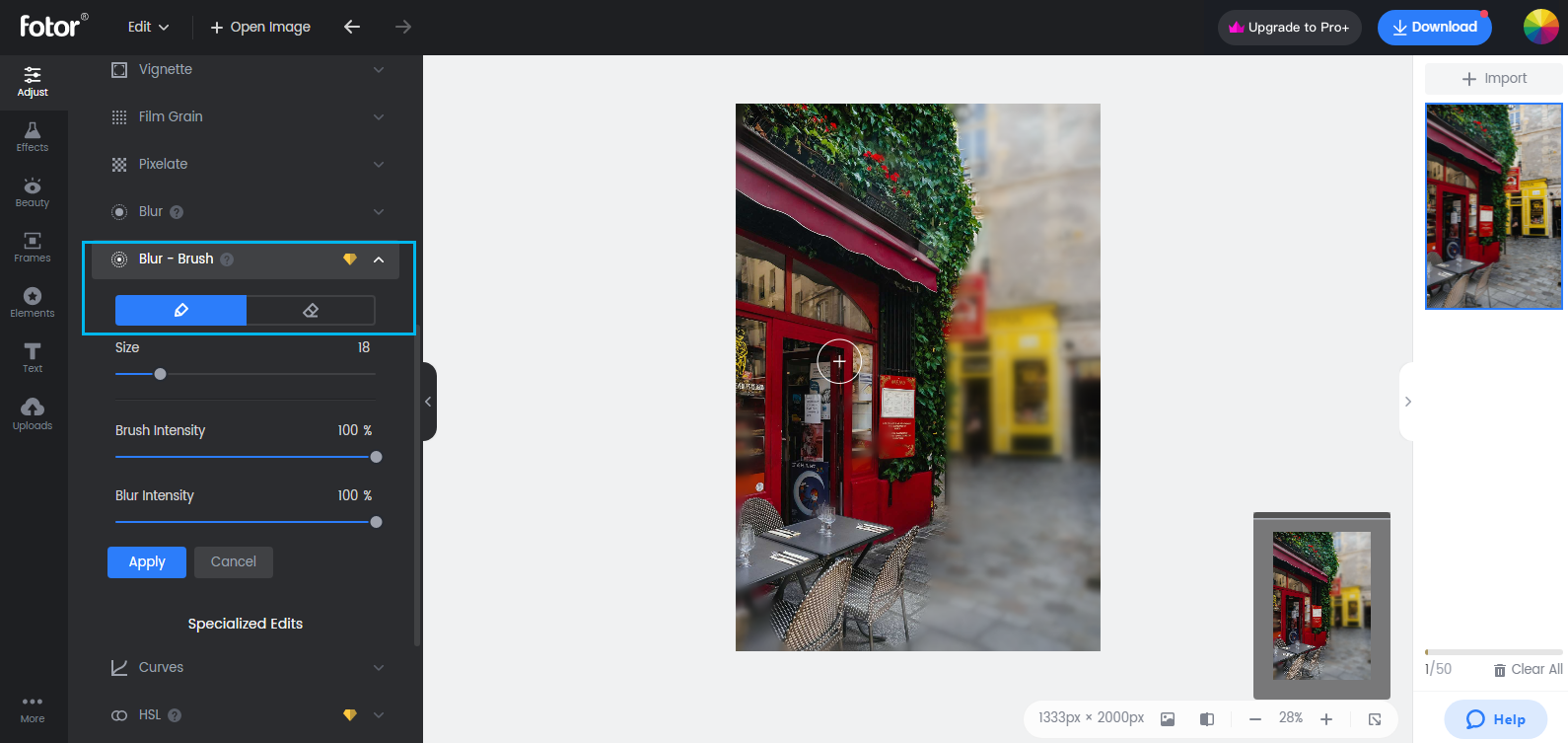 Step 5: Click "Compare" to see the results with the original image. Please click the blue "Apply" if you confirm the change.
Step 6: Then you can share or export your photo.