Do not hesitate to try those basic adjust such as brightness, contrast, saturantion, sharpness when you are editing your photo. They are the basic but useful. Fotor's photo editor has covered all basic adjust for you. Here're the steps as follows:
Step 1: Upload your photo in Fotor's Photo Editor.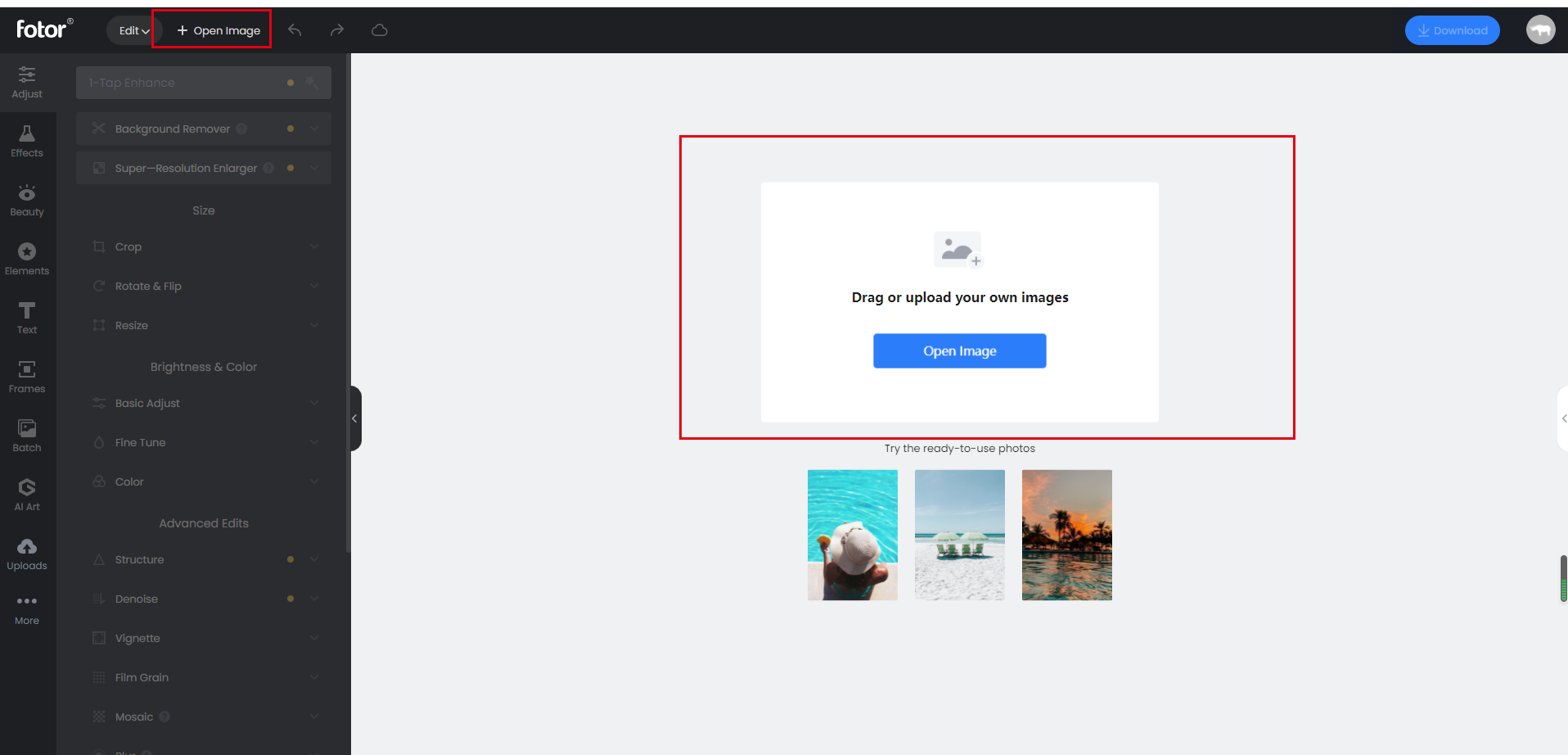 Step 2: Under the Adjust menu, click "Basic Adjust".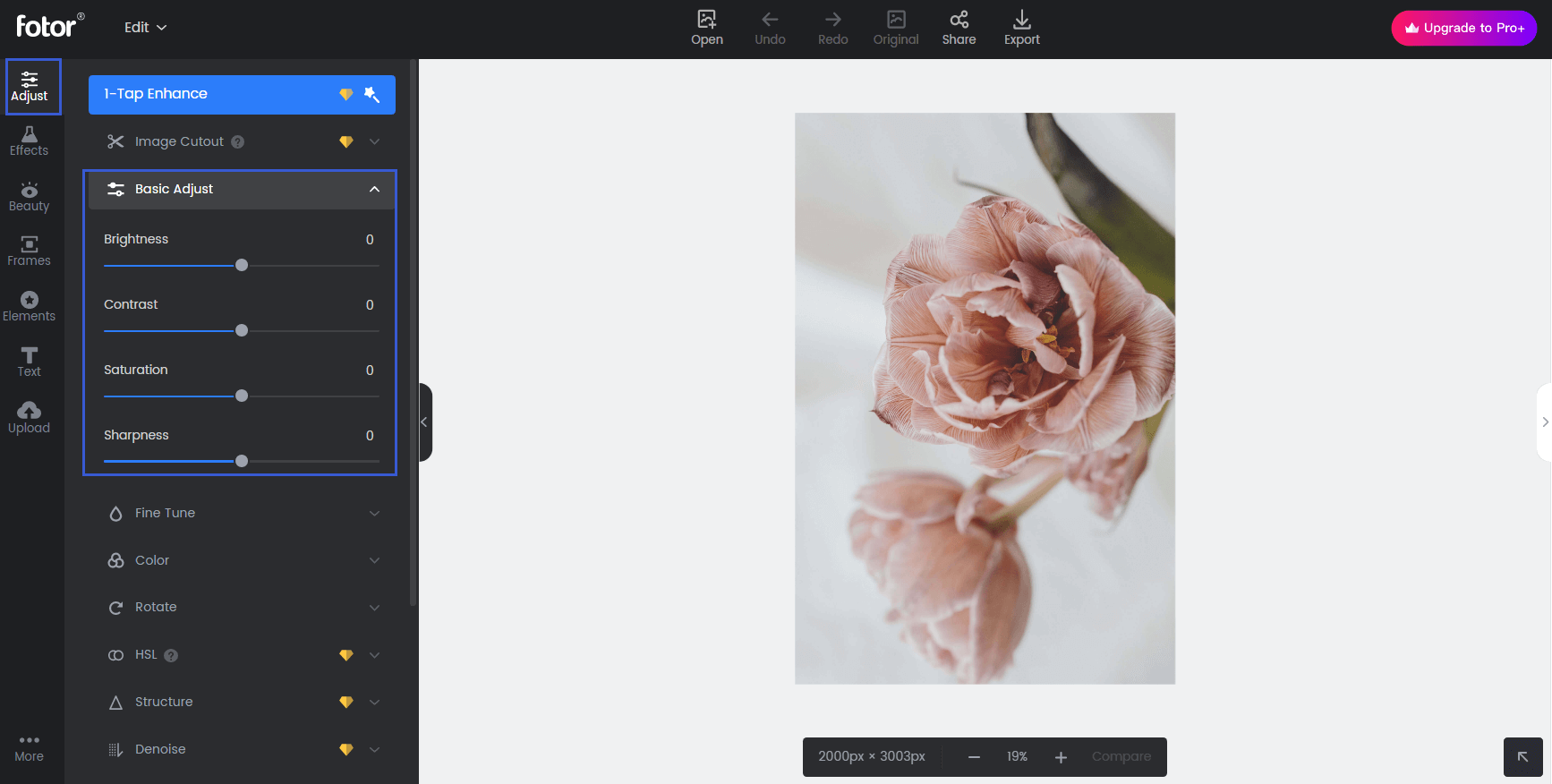 Step 3: Move the slider to adjust the angle by dragging the Brightness, Contrast, Saturation and Sharpness button. Brightness will increase the title exposure on your photo, while contrast makes highlights look brighter and shadows look darker. Saturation adds more pure colors to your photos, and Sharpness turns up clearly details rendered in your images.
Meanwhile, Fotor has a photo enhancer which can beautify your overall image in one click. Under the Adjust menu, you can select 1-Tap Enhance and Fotor will offer the best condition of Brightness, Contrast, Saturation and Sharpness for your photo.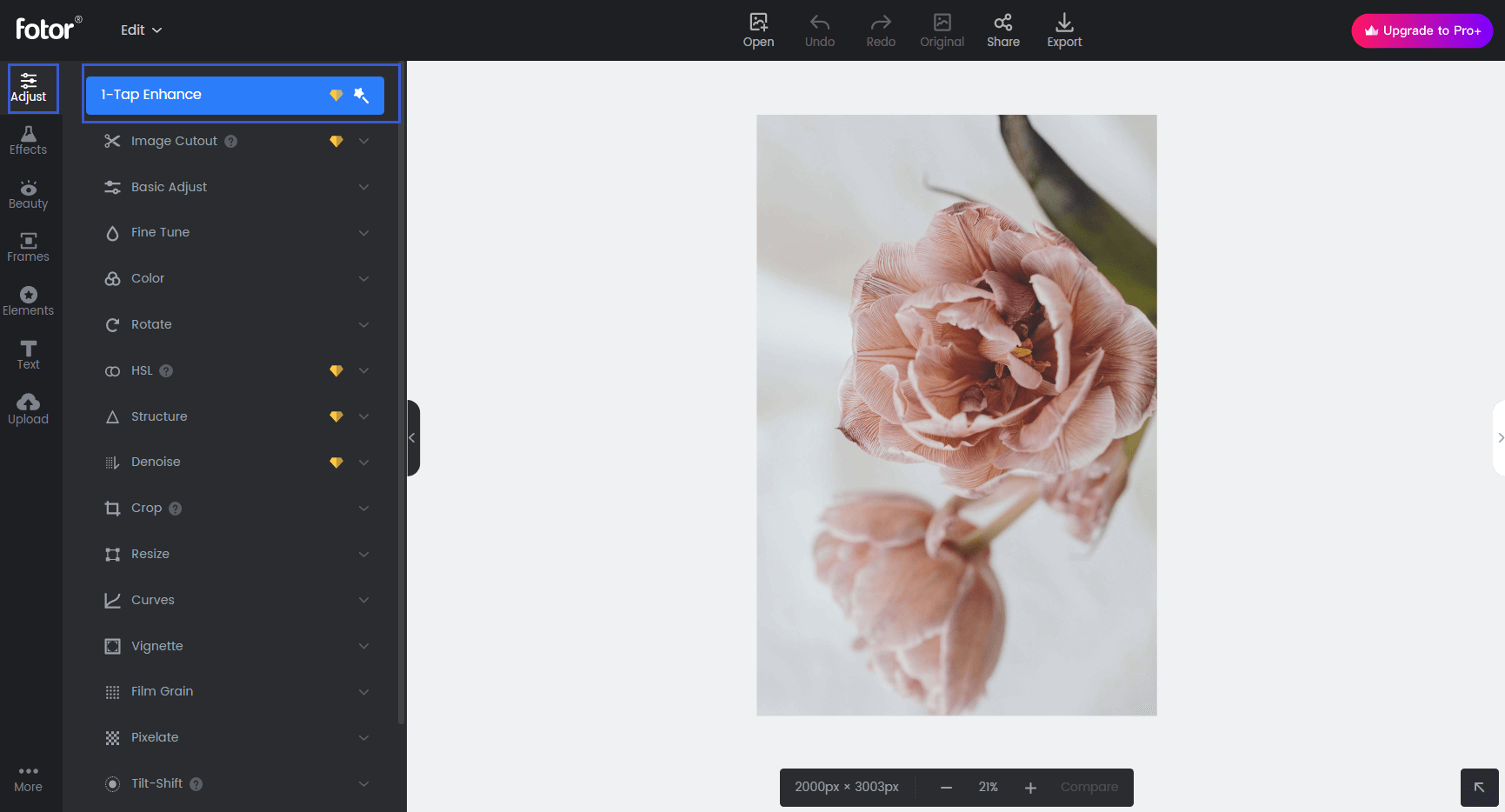 Step 4: Press the Compare button to check the photo's change. If you are satisfied with the adjust, you can share or export your photo by clicking the button menu.