1-Tap Enhance is one of most powerful and popular functions for fixing your photo quickly in Fotor's Photo Editor. It's auto enhance tool with Fotor's advanced image processing technology, including enhancing the exposure, color correction, and more to give your image an overall look with a simple click. Here are the steps:
Step 1: Upload your photo in Fotor's Photo Editor.
Step 2: Under the "Adjust" menu, click "1-Tap Enhance". It will auto enhance your photo in seconds. Both exposure compensation and color correction work on your photo simultaneously.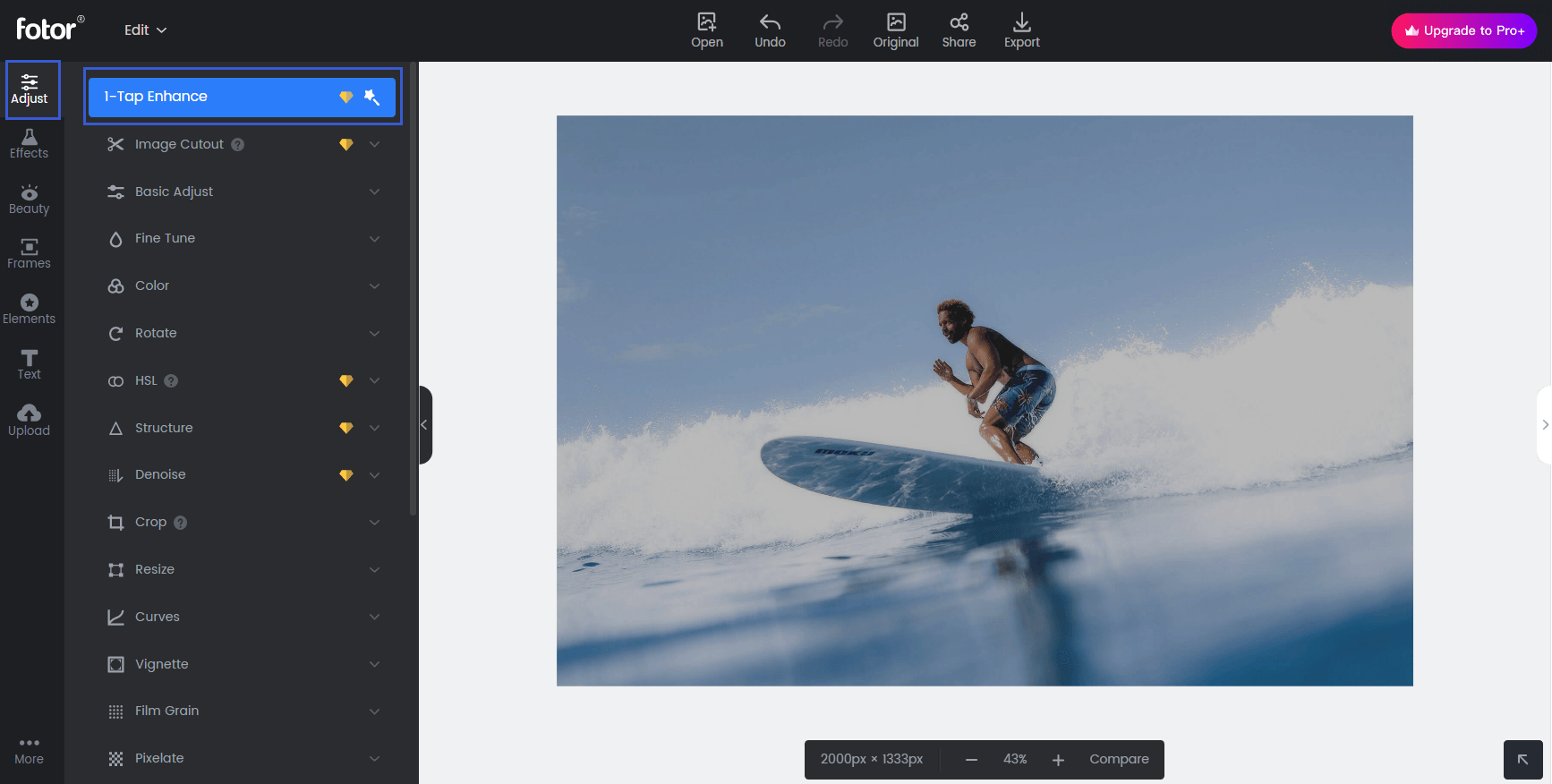 Step 3: Click "Compare" to see the results side by side with the original image.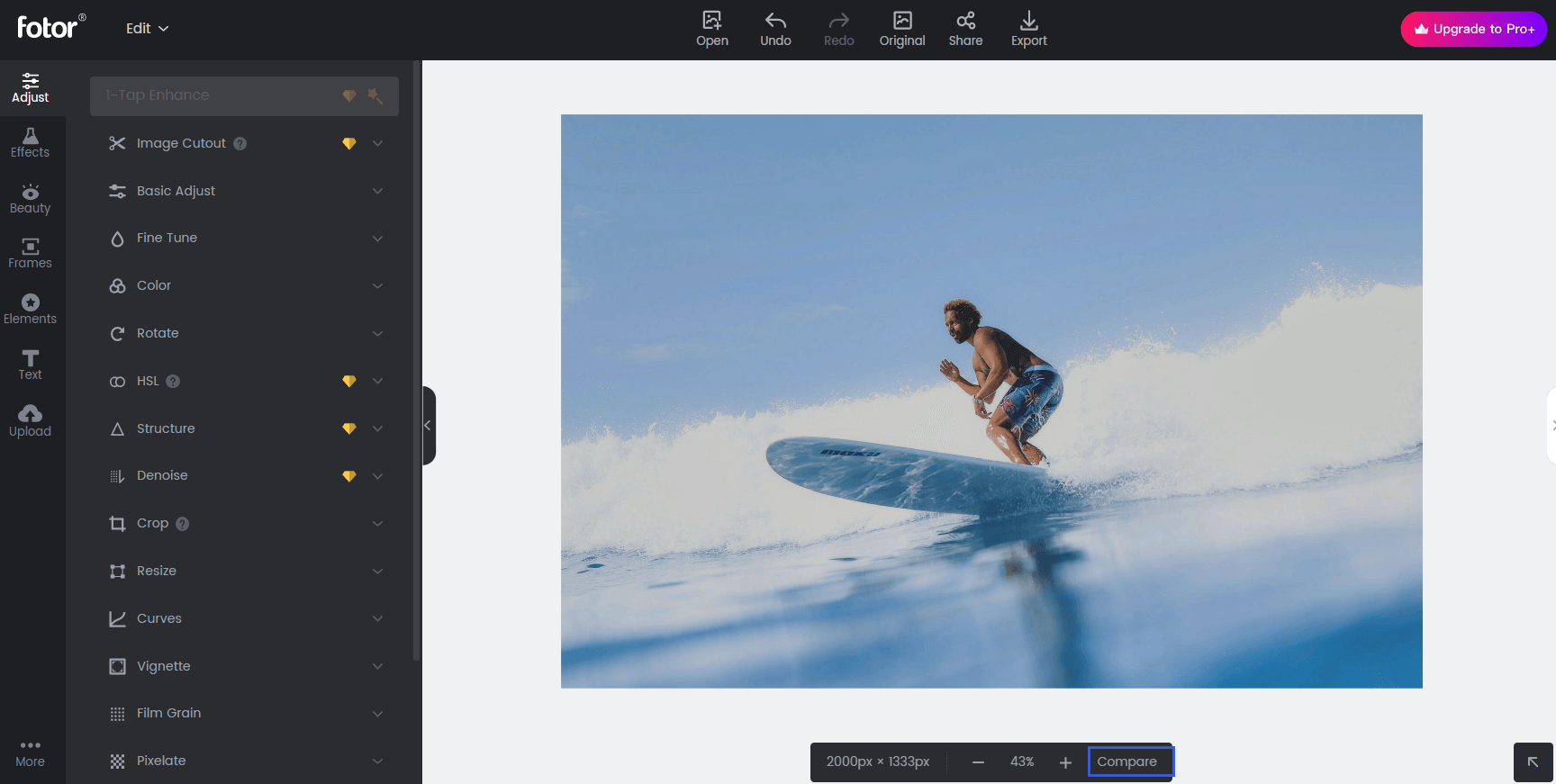 Step 4: Then you can share or export your photo.
Final Result