You can either send an email to support@fotor.com, or click here to fill in a request form to contact us to get help.
Besides contact us and wait for our reply, it is also suggested to view our Help Center to search related articles to solve your issues.
You can also click on the "Help" icon on some pages and search for keywords to find the helpful articles.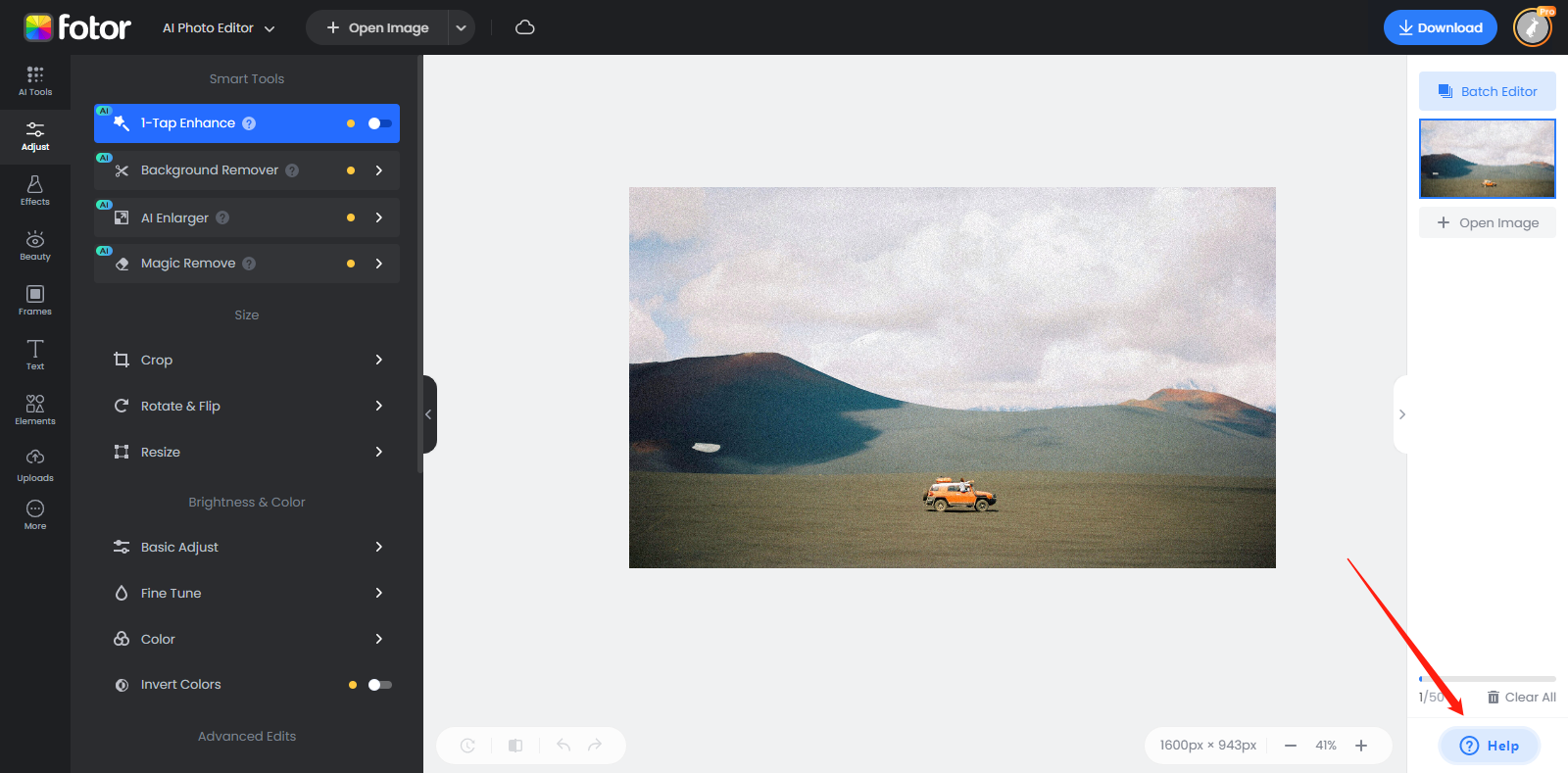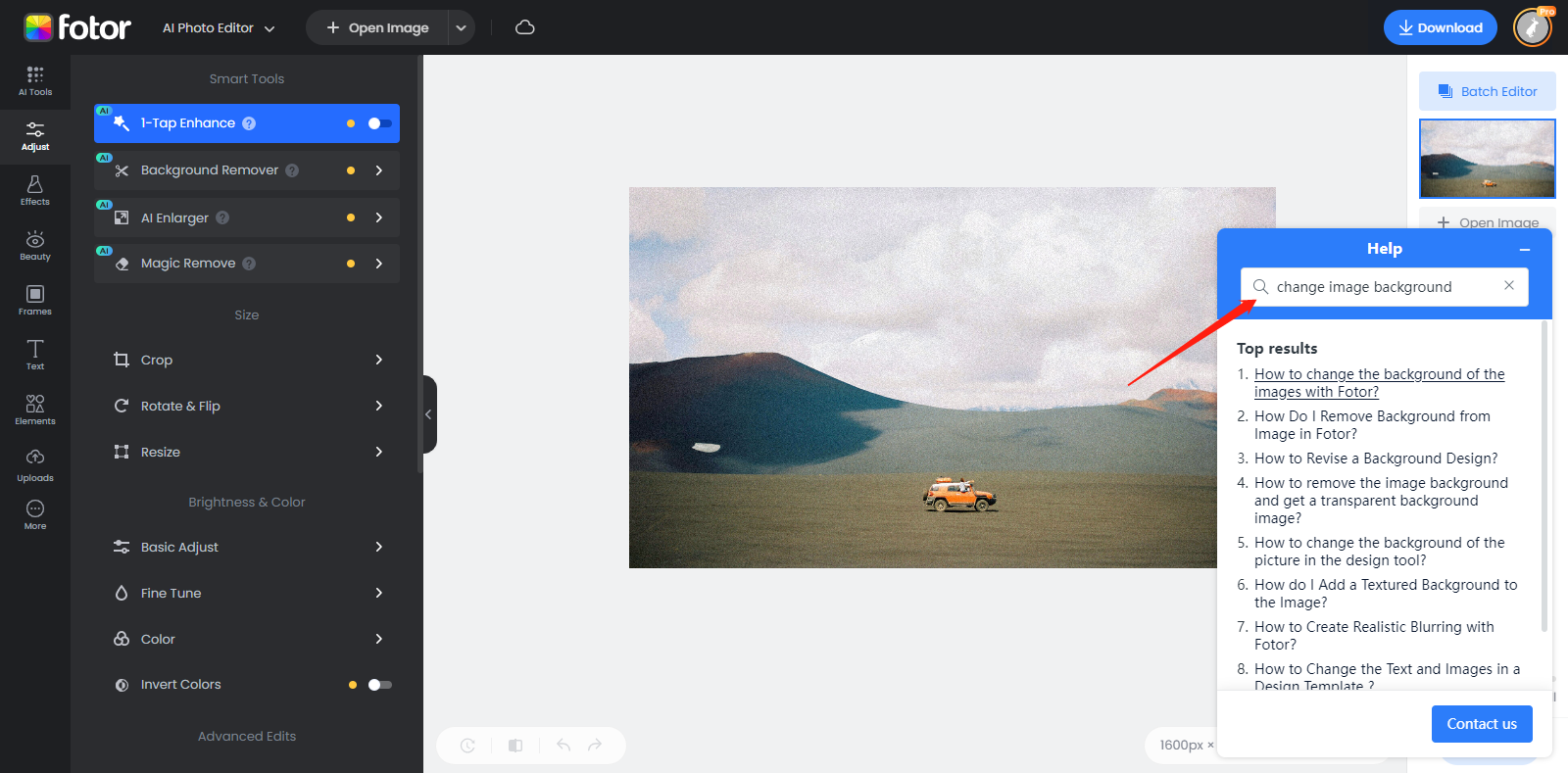 If the articles in the Help Center do not help you, you can contact our support team directly. By clicking on the Live Chat button, you can send an offline email or initiate an online chat.
Note: Before, you need to complete your identifying information, including your name and email address so that we can better resolve the issue for you.