Fotor Design & Collage Tool
Step 1: Head to Fotor Design Tool or Fotor Collage Tool.
Step 2: When you finish your design or collage, click the cloud button on the top dashboard.
This " Save" means automatically save and synchronize your design works in your Fotor account. It's different from "Download" for downloading.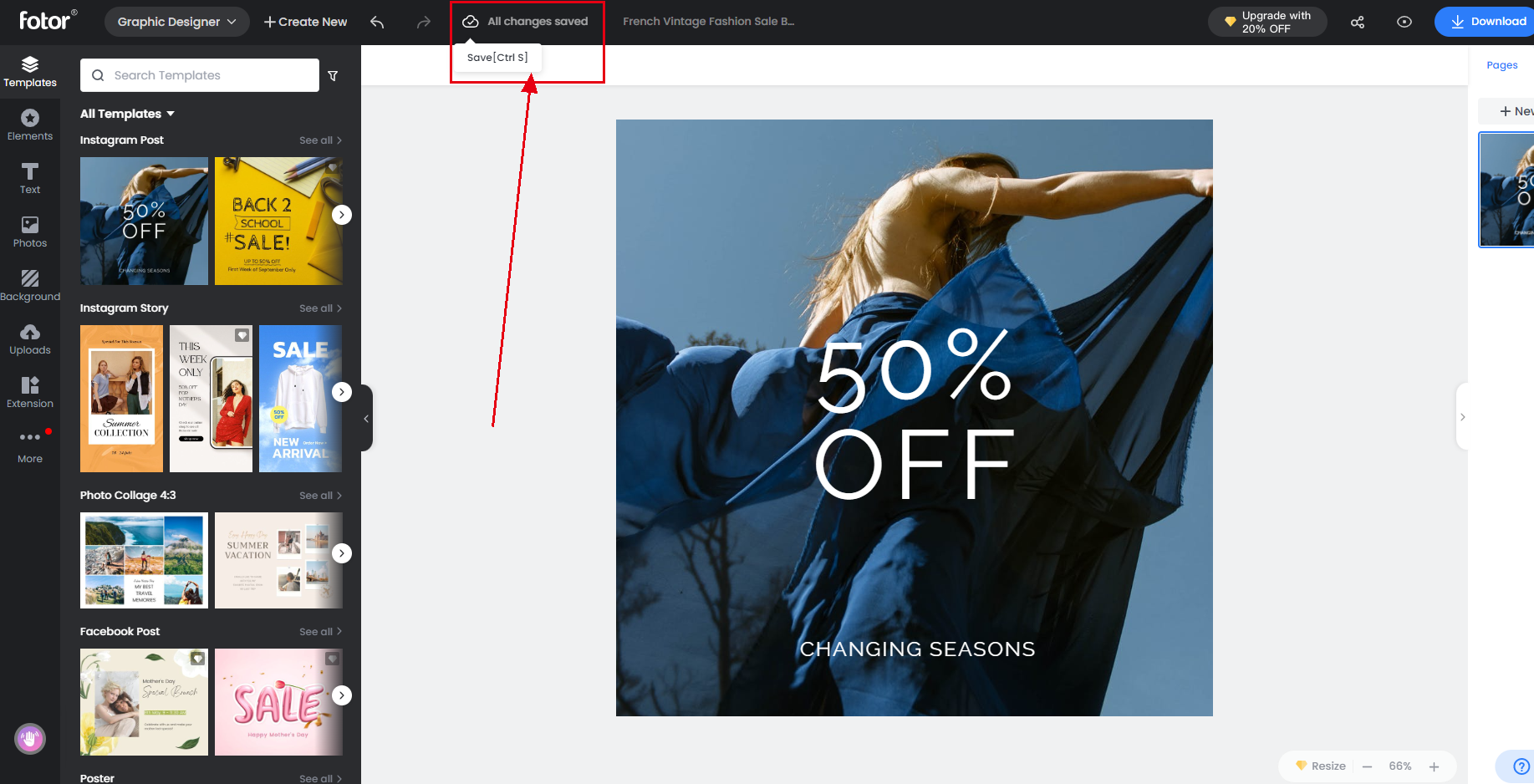 Step 3: You can view all your previous design work on "My Projects".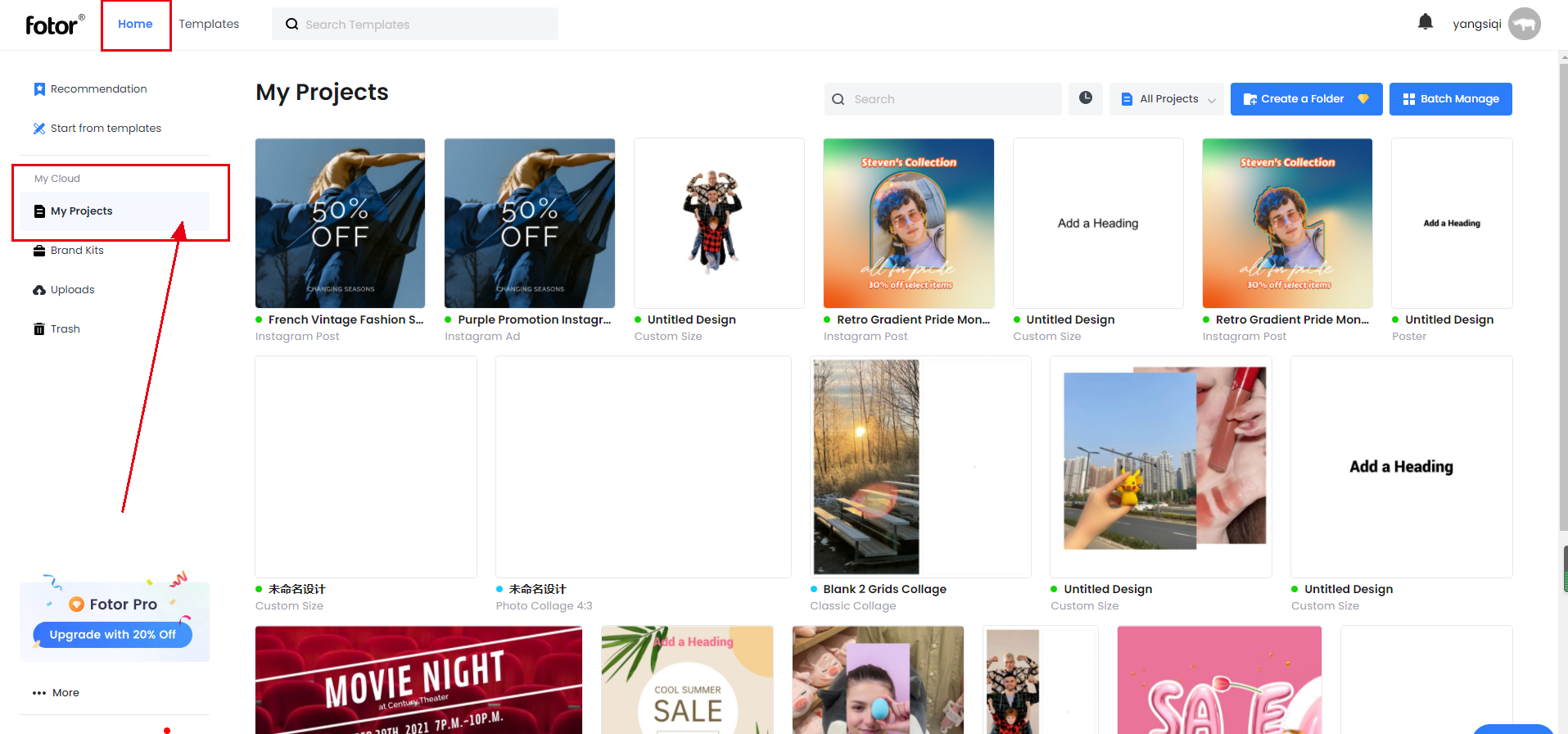 Step 4:Edit your own file in folder. Click on the "Create a Folder" in the top right corner to group your work into different folders.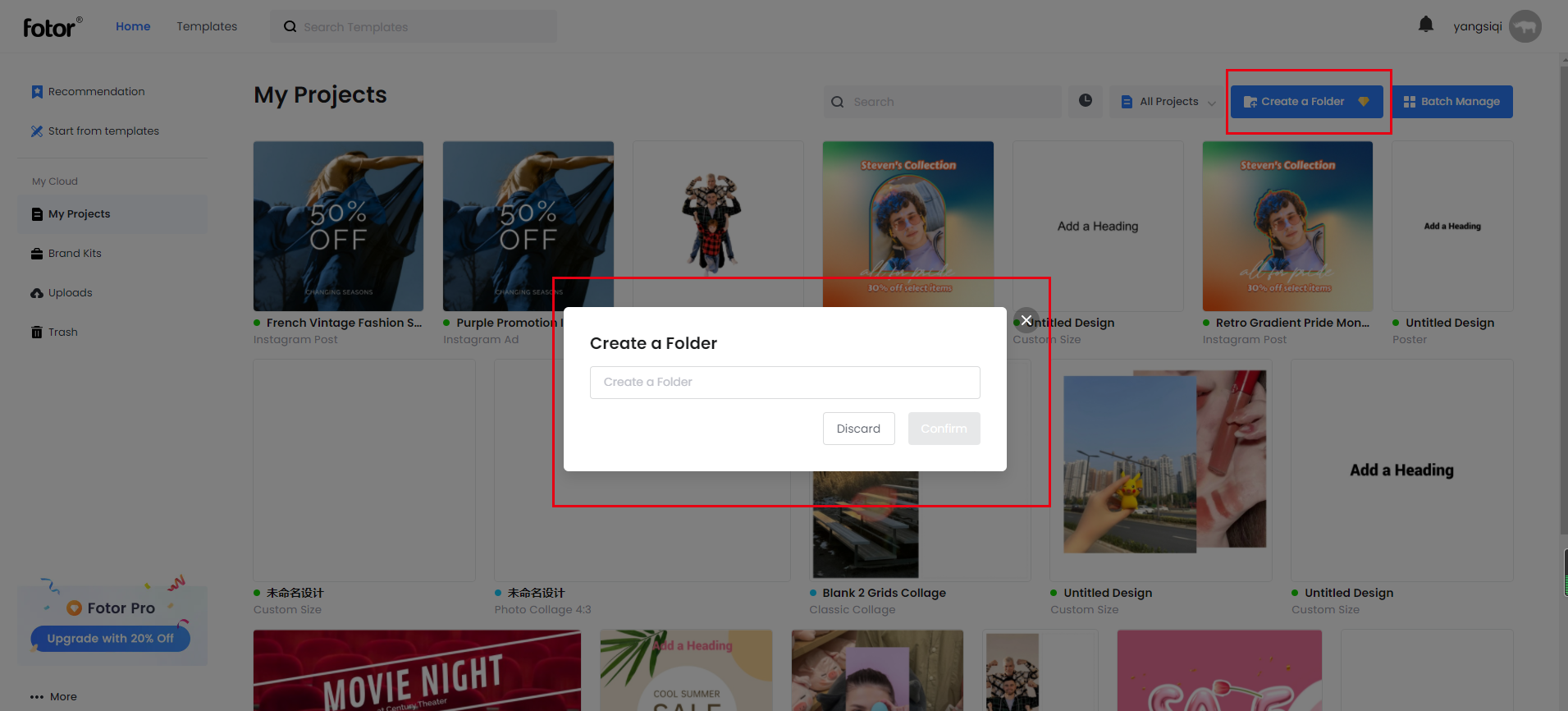 Step 5:Click on the "three dots" icon in the upper right corner of the image to Copy, Rename, Move to a folder or Delete your work.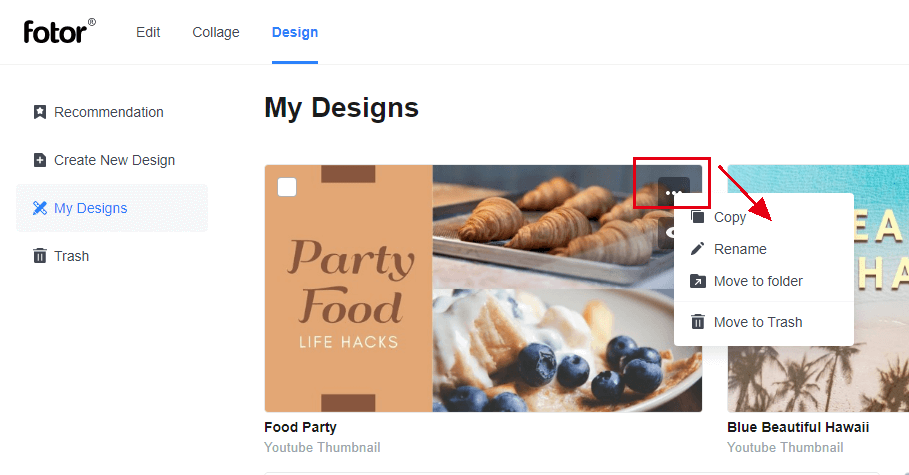 Fotor Editor Tool
Step 1: Head to Fotor Editor Tool.
Step 2: To save your edited work in Fotor cloud, you can just click on the Cloud-shape icon on the top menu bar.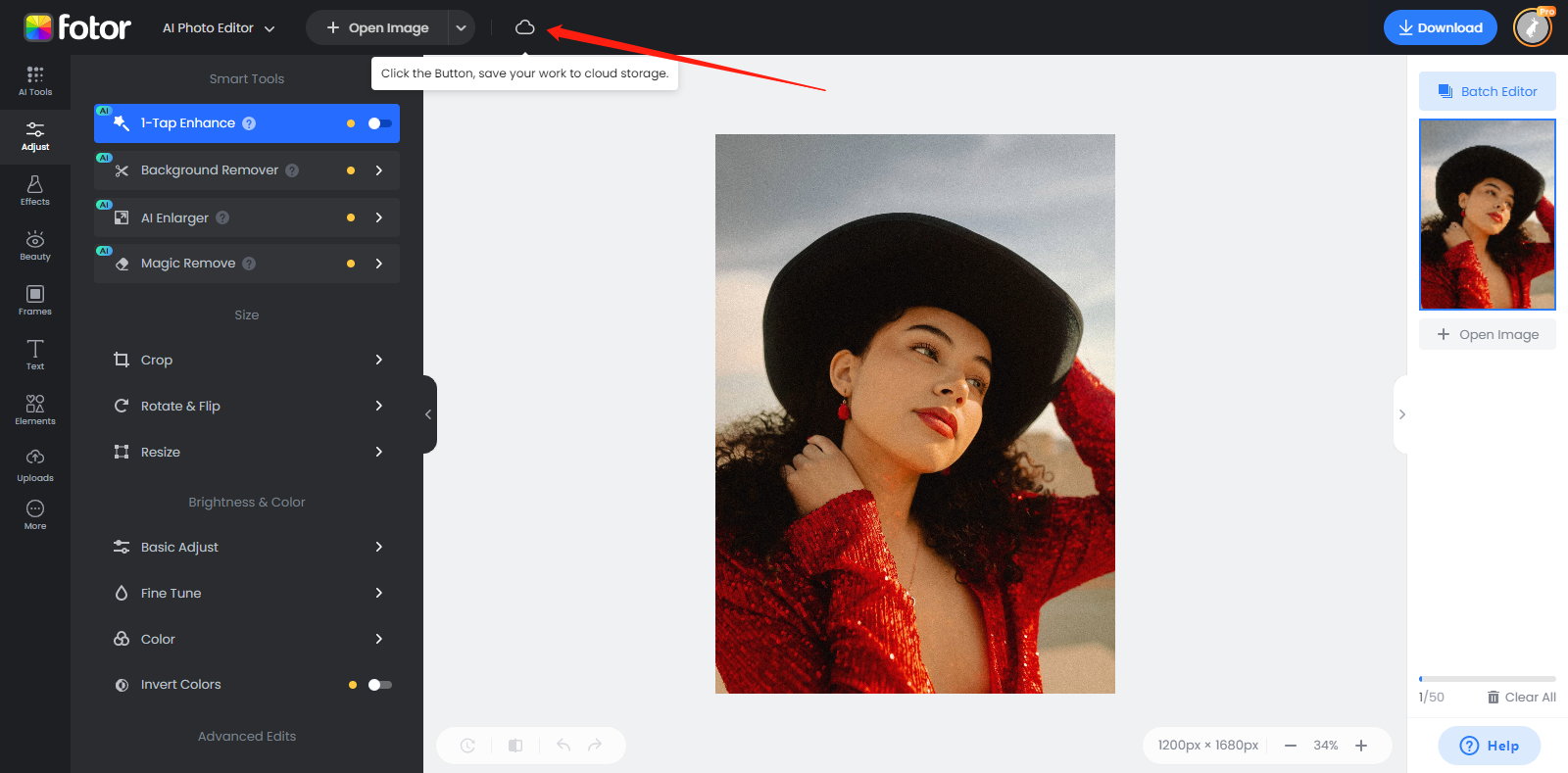 Step 3: You can find your saved work in "Uploads" from the left menu bar, or in My Projects where all your projects can be found.