You can easily enlarge, unblur and denoise a photo to increase its quality and resolution with Fotor's AI Enlarger.
Step 1: Visit Fotor Photo Editor tool and upload your photo.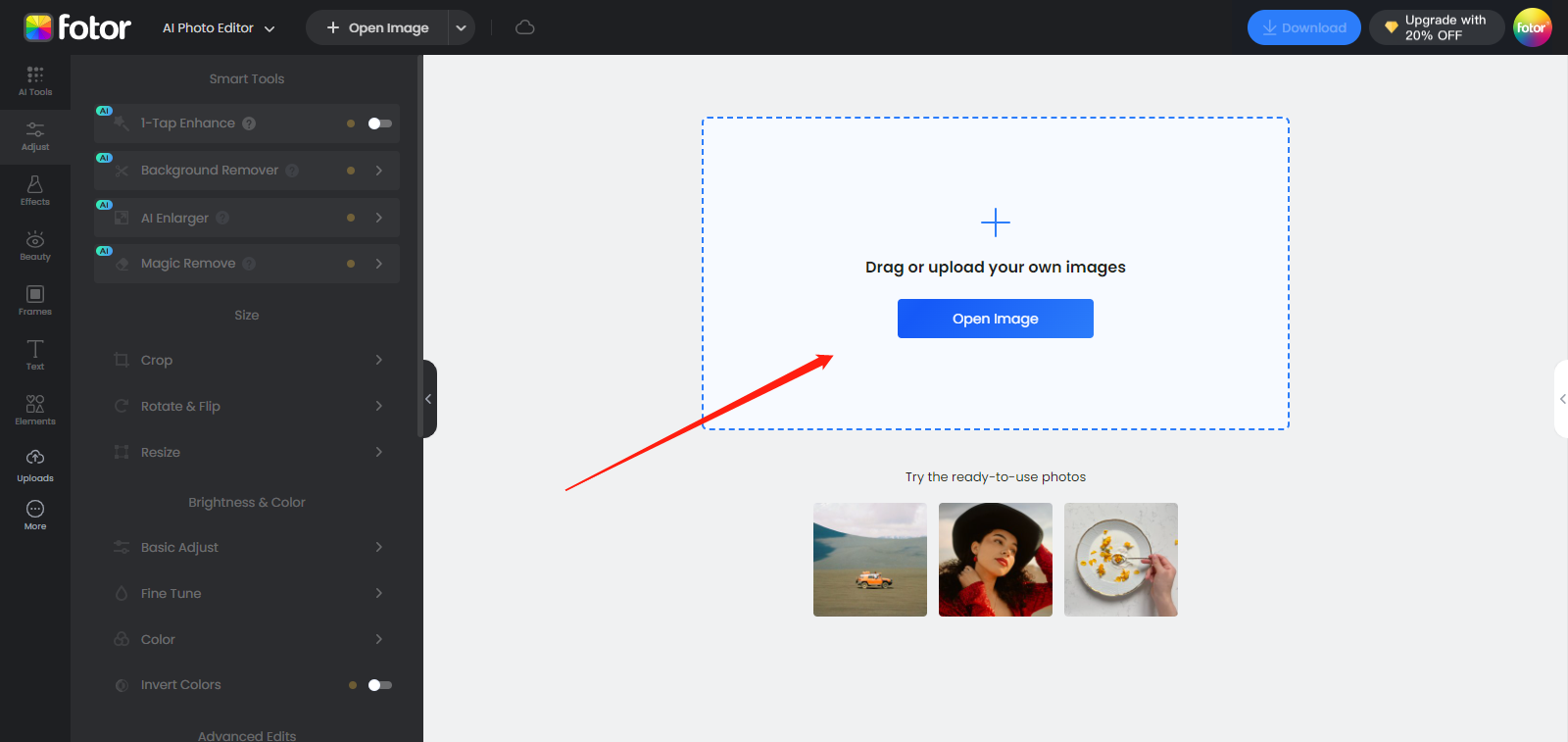 Step 2: On the left menubar, click on the "AI Enlarger". The AI enlarging process automatically begins.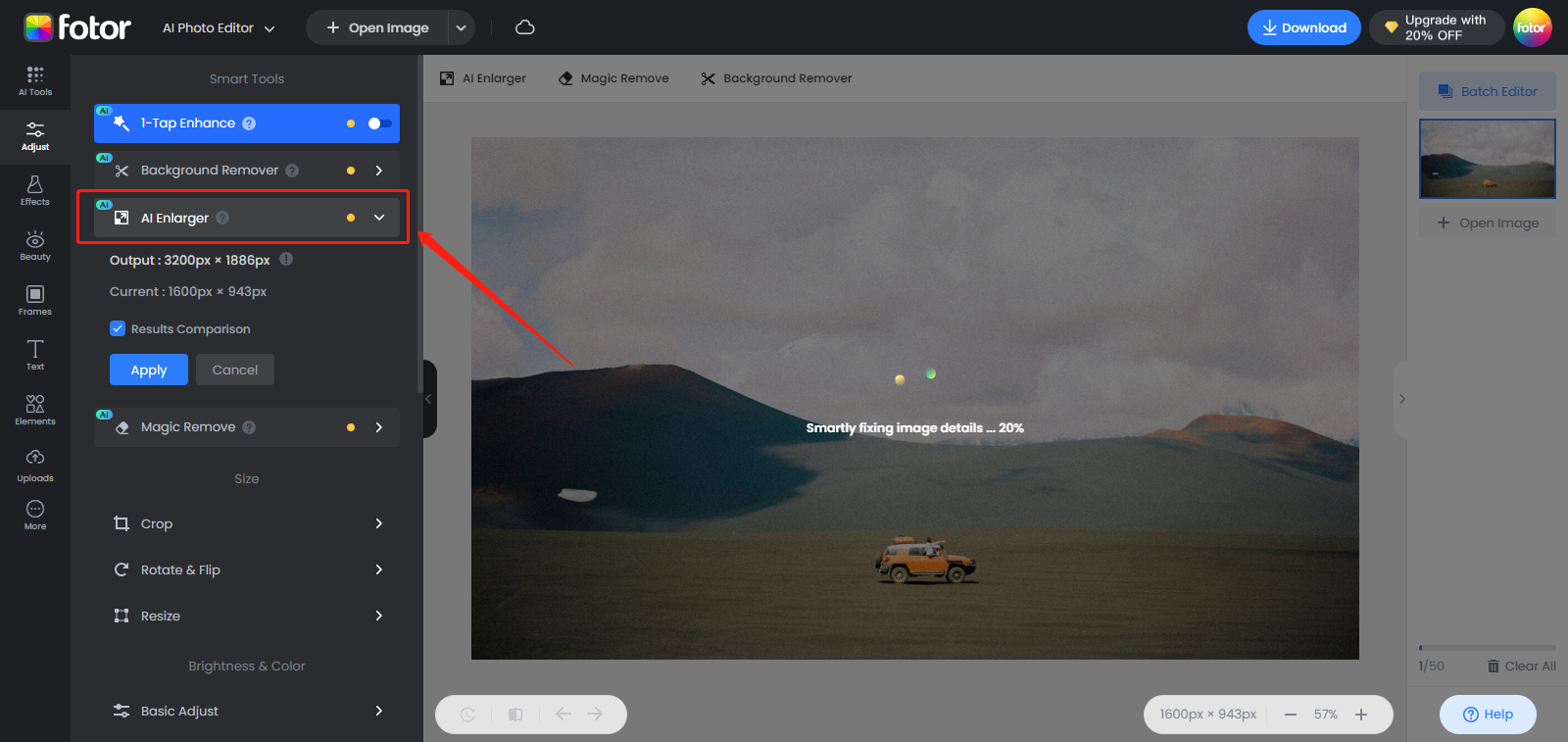 Step 3: You can pull the middle axis to compare the before and after effect, and if you are satisfied, just click "Apply" on the left side.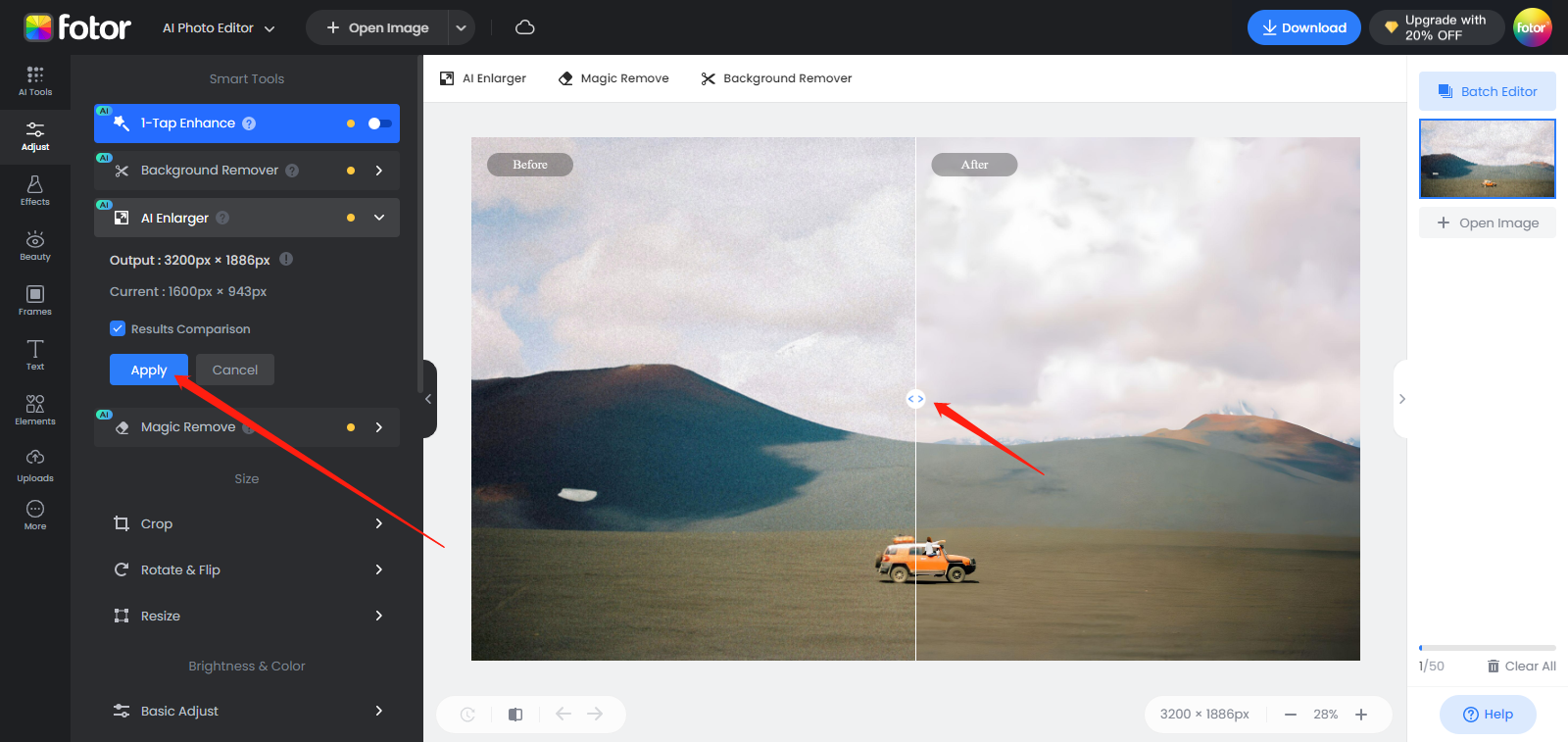 Step 4: You can go on to other edits, and when you finish don't forget to click "Downlaod" to save your work.