In Fotor, There are two ways to convert photo into cartoon. Let's check how to do it!
Using GoArt AI Effects
You can visit Fotor's GoArt tool, upload your photo, and then choose one of the cartoon style from the left menubar to make the transformation.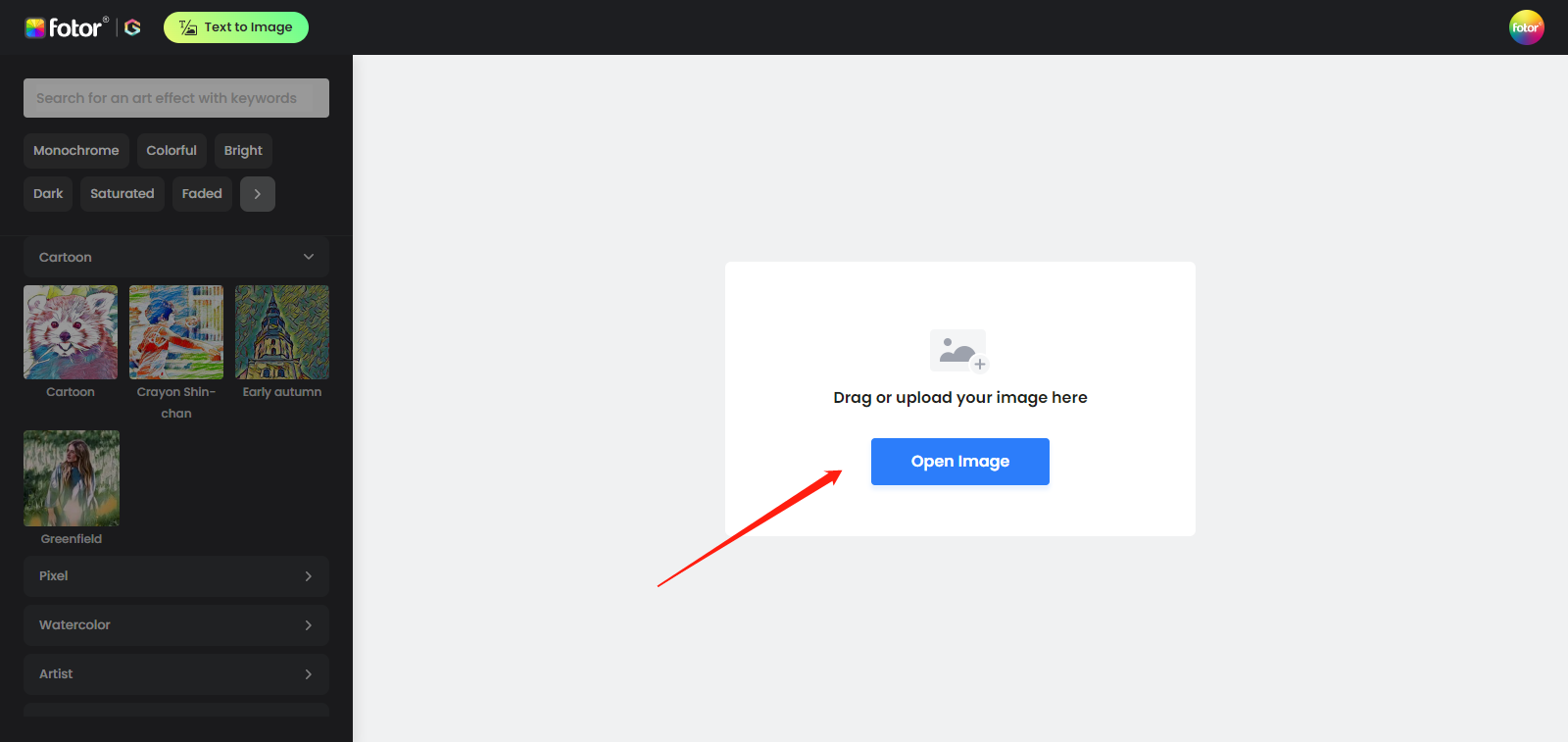 Using AI Image Generator
You can also convert your photos or sketches into anime style with Fotor AI Image Generator. Simply upload your photo, select one of the cartoon styles, and click on Generate.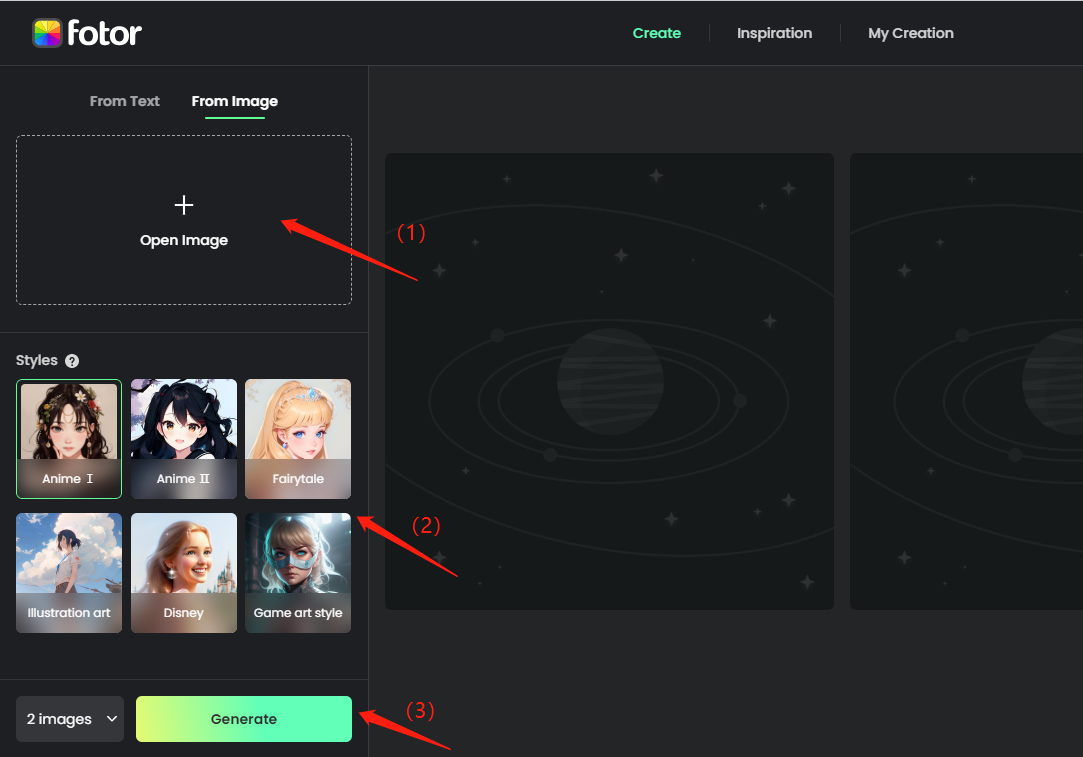 Please note that using AI Image Generator will consume Credits as this tool provide generative AI technology, while the GoArt tool does not require credits.
You can refer to this article on how to get Credits: How to Get Credits?