Where to Find:
Simply open Fotor Design Tool, then click on "Photos" on the left menu bar and you can find the stock photos there. You can click the one you like and use it in your design. Pro and Pro+ members can use our stock photos for both personal and commercial purposes.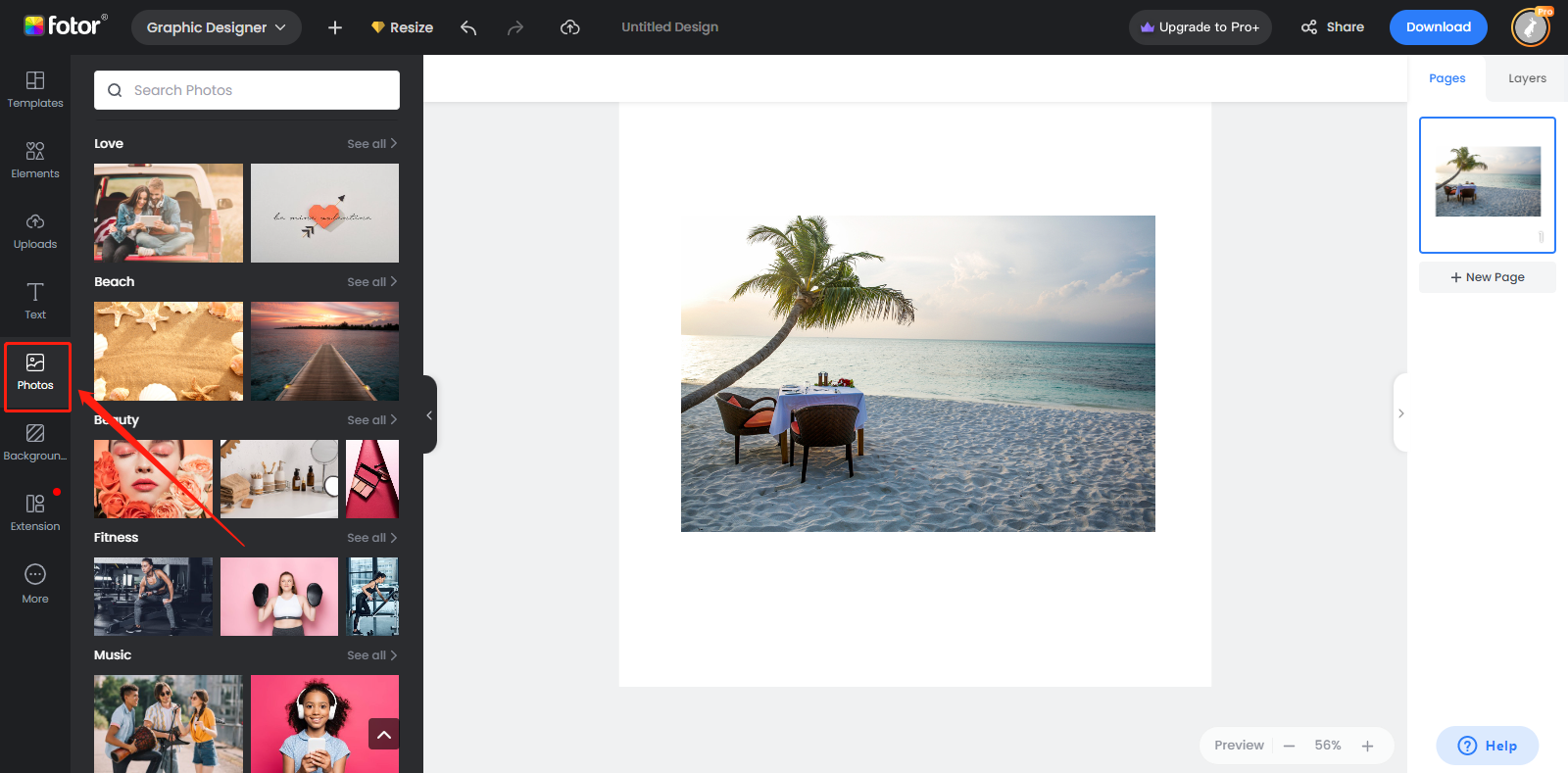 How Many Can I Download:
Fotor pro+ memberships can enjoy 50 paid images each period (about one month), while Fotor pro memberships can enjoy 30 paid images each period (about one month), with no limit on the other design resources covering templates, materials, and fonts.
When you download the design work with a creative image, it means you have used one paid creative image. Then the rest of your whole creative images will reduce one piece.
Log into your account and click your profile avatar to visit My Account page, and then click subscription. Here you can see the expiration date of Pro and Pro+ subscription, as well as the remaining quota for the image usage each month.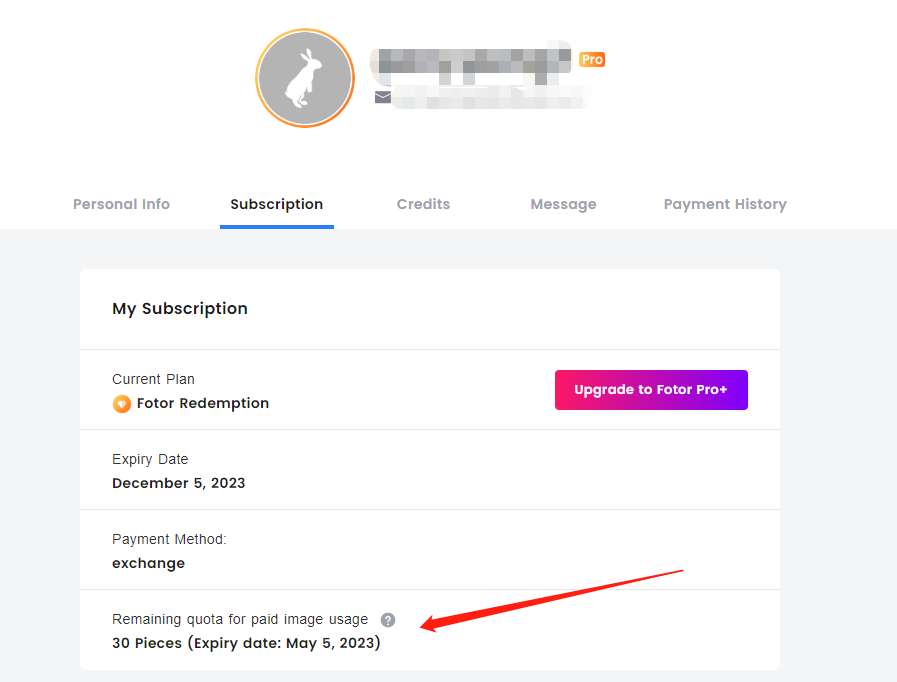 If you have any questions, please contact us: support@fotor.com.